How to Change Your Steam Country with a VPN in 2020 (And Not Get Banned)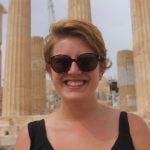 Last Updated by Sarah Barnes on October 01, 2020
"Oops, sorry! An error was encountered while processing your request. The item is currently unavailable in your region."
If you've ever encountered this Steam error message, you've been region-blocked. Since Steam introduced region-locking for its games, it has been harder to access global gaming content — but it's not impossible.
All you need is a reliable VPN that can mask your true location, trick Steam into thinking you're in another location, and allow you to play games from other regions. As the price of Steam games may vary depending on the country, you could also use a VPN to switch locations to get cheaper games. As a bonus, the VPN also protects you from cyber-attacks and privacy threats while you're gaming.
Steam has a strict policy on VPNs and has the right to ban users caught using a VPN with its service. But if you're willing to take the risk to play your favorite games, you should know how to minimize your risk of getting caught.
I'll show you how to change your Steam country in just a few clicks, and also recommend the best VPNs that will help you avoid detection.
Change your Steam country with a VPN!
4 Steps to Change your Country on Steam
If you want to buy games from different region's Steam stores, simply changing your IP address is not enough. Steam determines your location using your billing address, not your IP address. So if you want to buy games from other regions, you'll need a billing address in the country you're buying from.
Connect your trusted VPN to the country you want as your new location.
Then, log into your Steam client. Click on the "Account Details" button.


Click on "Update Store Country".


Confirm the change from your old country and enter a new billing address. Click "Apply country change".The new address should match whatever new payment method you are going to be using. If you're using Steam Wallet or a gift card, then the billing address can be any address.

Once this is done, you can go to the Steam store and start making purchases from your new country!
Change your Steam country now!
Tip: Don't change your address too often. If Steam detects frequent changes to your address, it will put your account in a temporary cooldown.

Now that you have successfully changed your country you will be able to make purchases from the "local" Steam store!
Quick Guide: 3 Best VPNs for Steam
ExpressVPN — My top choice for Steam as its consistently fast speeds ensure a good gaming experience.
NordVPN — Top-shelf security features and over 5,500 server options, but slower speeds compared to ExpressVPN.
CyberGhost VPN — Provides a static IP address so Steam can't see you're using a VPN, but servers in less countries compared to the other VPNs on this list.
Why You Should Use a VPN with Steam
Here are three of the top reasons why you should use a VPN with Steam:
1. To Maintain Your Privacy Online
You should use a VPN with Steam to maintain your online privacy. A VPN keeps your personal information and browsing data safe from the prying eyes of hackers, government agencies, and your Internet Service Provider (ISP).
By hiding your online activity, no one can sell your data to third parties and you won't receive targeted ads.
This is also one of the only legitimate ways you can use a VPN with Steam. In this situation, Steam won't really punish you for using a VPN because you aren't using it in direct violation of their Subscription Agreement.
2. To Get Cheaper Deals
Different countries in the world have different Steam game prices. This means that you could find out where the cheapest games are, and use your VPN to connect to a server in that country to buy those games.
Of course, Steam doesn't make it easy for you to change your location and get the best deals. In addition to following the steps above to change your country, you will also need a local payment method that matches the address created in Step 4.
If you don't have access to a local credit card in the country you want to buy cheap games from, there is the option of buying a Steam gift card and gifting it to yourself. If you're making payments using your Steam Wallet, note that Steam only allows one currency in their wallet.


Note that if you're using a VPN to buy cheaper games in other regions, you would be violating the Steam terms of service and your account could be banned.
Be sure to use one of my recommended VPNs and follow my tips to minimize your risk of getting caught.
Tip: If you plan on buying games from other regions, it makes sense to have separate Steam accounts. This way, if one of your accounts gets blocked, it won't affect the games that have been purchased in your other accounts.
3. To Unblock Geo-Restrictions on Gaming Content
The only way to access all Steam gaming content worldwide is to use a VPN. If you're traveling out of your own country, or currently in a country with censorship laws, or simply want to play another region's games, you'd need a VPN to change your location.
Additionally, some locations in your current country may also restrict access to the platform. These could be places with public WiFi like schools, hotels, and offices. You'd need a VPN to help you get around these restrictions.
As I've already mentioned, Steam has the right to ban your account if you get caught using a VPN that breaches its terms of service. If you want to avoid detection, you need a VPN that can outsmart Steam.
Outsmart Steam with ExpressVPN!
Will Steam REALLY Ban You for Using a VPN?
If you want to access games from other countries, using a VPN is your only option. However, you should know that Steam (or rather, its parent company, Valve) doesn't really like it when you use a VPN. The company's Subscriber Agreement clearly states:
"You agree that you will not use IP proxying or other methods to disguise the place of your residence, whether to circumvent geographical restrictions on game content, to purchase at pricing not applicable to your geography, or for any other purpose. If you do this, Valve may terminate your access to your Account."
With the above in mind, you should use a VPN with caution. If Steam catches you using a VPN to bypass geo-restrictions or buy games at a lower price, they have every right to block your account.
The 3 Best VPNs to Use with Steam
If you decide to take the risk, it's important to know that some VPNs are better than others.
Even our recommended Free VPNs don't offer the same level of encryption as paid VPNs, so you'll have a higher chance of being caught. They're also not very good for streaming content or playing games because they don't offer the same speeds as paid-for services.
This is why I always recommend using a premium VPN, like ExpressVPN.
When choosing a VPN to use with your Steam account, look for the following features:
Blazing fast speeds
Unlimited bandwidth and no throttling
Servers in your preferred locations
Multiple layers of encryption
Also, choose a service that offers a money-back guarantee trial period. You will be able to use this period to compare various services, before committing to the best one.
I've shortlisted the best VPNs for Steam that you can trial for at least 30-days risk-free. These VPNs will not only help you access global gaming content — their top security and privacy protocols also give you the best chance of avoiding detection.

Key features:
Proven to have lightning-fast speeds
Unlimited bandwidth and no throttling
3000+ servers in over 94 countries
256-bit AES encryption, kill switch, OpenVPN
Proprietary TrustedServer technology keeps your data safe
5 simultaneous connections
30-day money-back guarantee
ExpressVPN is renowned for its exceptional services including, but not limited to, impressive security features and incredibly fast speeds for uninterrupted gaming. It offers 256-bit AES encryption, a kill switch, OpenVPN default protocol, split tunneling, and a zero-logs policy.
ExpressVPN does not provide dedicated or static IP addresses because it constantly rotates its IP addresses in order to give you the best one available. This shouldn't be a problem especially if you're only using your VPN to stay protected while using Steam.
ExpressVPN offers a 30-day money-back guarantee so you can try it risk-free. There are apps available for Windows, Mac, Android, iOS, Linux, Chrome, Firefox, and routers. ExpressVPN lets you stay private and protected no matter what platform you use.
October 2020 Update: ExpressVPN has dropped prices so you can save up to 49%! This is a limited offer so be sure to grab it now before it's gone. See more deal information here.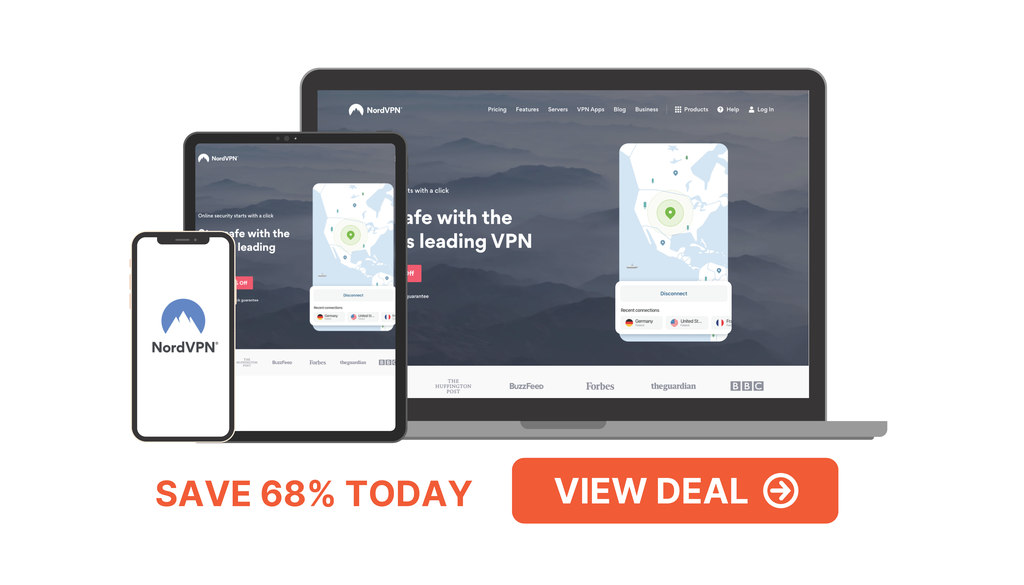 Key features:
Good speeds for gaming
No bandwidth limits or throttling
5700+ servers in 60 countries
256-bit AES encryption, kill switch, Onion Over VPN
6 simultaneous connections
30-day money-back guarantee
NordVPN offers users a reliable, dedicated IP address. Its static IPs are customizable and will give you great speeds that won't affect your gaming experience.
This VPN's security and encryption are military-grade and utilize features like Double VPN and CyberSec to keep you hidden at all times. It also boasts a no-logs policy, DNS leak protection, a kill switch, and Onion Over VPN servers.
NordVPN has a great pricing structure, so you won't need to worry about breaking the bank just to gain unlimited online content. If you're unsure, NordVPN has a "no questions asked" 30-day money-back guarantee, so you can test out their services before you buy.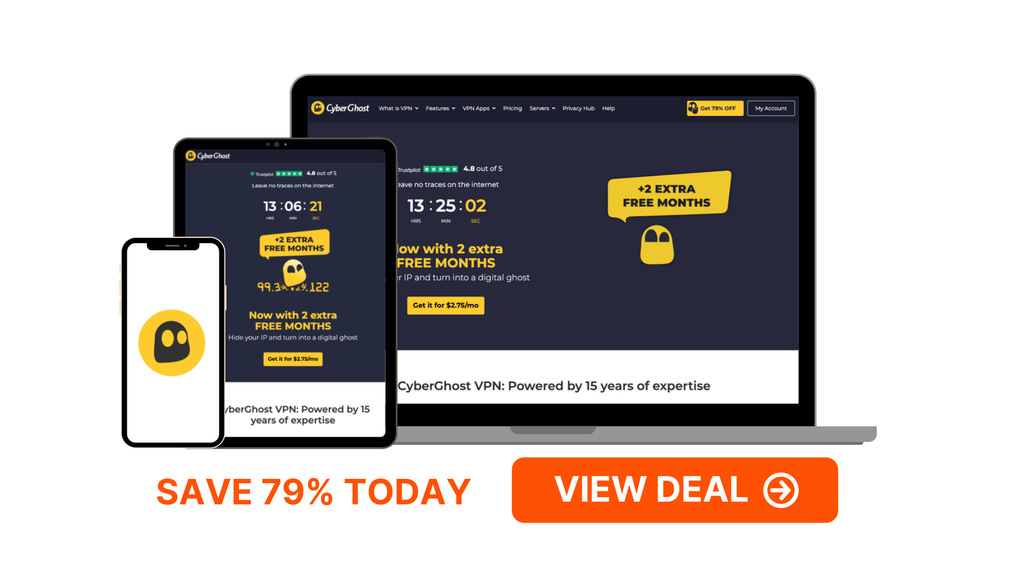 Key features:
Fast speeds for gaming
No bandwidth limits or throttling
4800+ servers in 58 countries
256-bit AES encryption, kill switch, static IP address
7 simultaneous connections
45-day money-back guarantee
CyberGhost VPN is one of the more premium VPN providers available on the market today. With a service that gives you quality features at an outstandingly low price, it's pretty hard to beat. Even if you're not sure about paying for the service to start with, you can try it out by using the 45-day money-back guarantee as a trial period.
VPNs normally utilize many different IP addresses, which can set off red flags in Steam's systems. CyberGhost is one of the few VPN services out there that provides a static IP address for its users. This means that Steam will be less likely to detect the use of this VPN.
CyberGhost also has some of the fastest download speeds and great security protocols. You'll benefit from a strict no-logs policy, DNS and IP leak protection, an automatic kill switch, 256-bit AES encryption, and OpenVPN, L2TP-IPsec and PPTP protocols.
CyberGhost's Latest Deal October 2020: Get an 18-month subscription for the price of the 12-month plan — which means you get 6 months completely free! Prices start at only $2.75/month. See more information on this offer here.
Final Thoughts
In short, you can use a VPN with Steam, but it doesn't come without risk. Despite the fact that you can access restricted content with a VPN, Steam has a strict policy against using one.
If you decide to go ahead and use a VPN with Steam, I'd highly recommend choosing one of the services I've listed above and using my tips to minimize suspicions.