ExpressVPN vs NordVPN – Tested 11 Key Metrics and Picked a Winner (Updated 2020)
Last Updated by John Bennet on July 01, 2020
ExpressVPN and NordVPN are widely known as the two top VPN providers of 2020 — but which one is the best? To determine a clear winner, I carefully evaluated both VPNs and ran comparison tests.
While NordVPN is cheaper and has a strict no-logs policy, ExpressVPN wins by a small margin in terms of performance and speed. I found both VPNs to be excellent overall, and their 30-day money-back guarantee means you can also try both risk-free to see which one best suits your needs.
Here's the full list of criteria for my ExpressVPN versus NordVPN comparison:
Now let's look at each criteria in detail.
1. ExpressVPN vs NordVPN — Speed
Both providers have impressive speeds, but ExpressVPN is considerably faster.
When I tested ExpressVPN, I found it made little difference to my connection speed. In fact, as you can see below, it actually improved in one instance.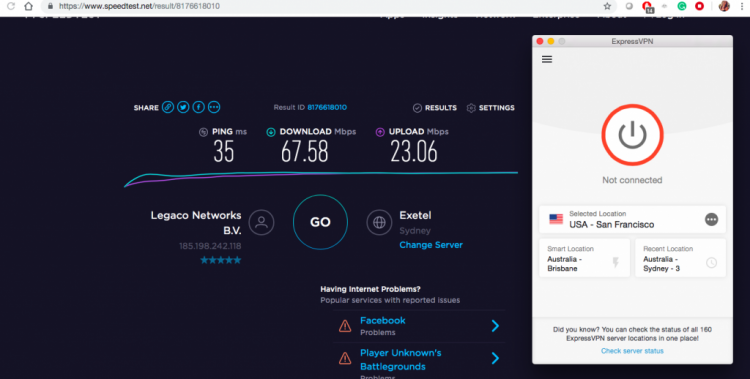 The speed with the VPN disconnected.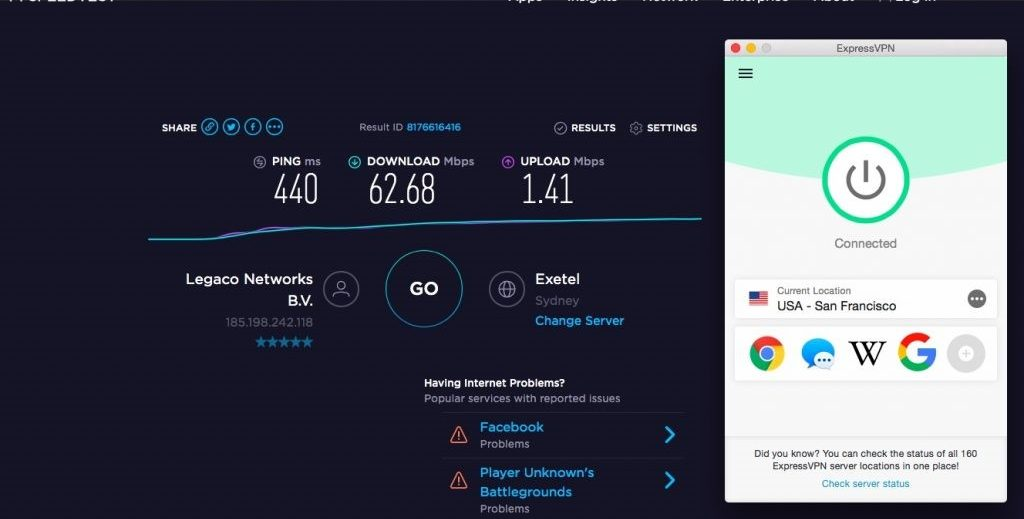 Connecting to an American server resulted in a small decrease in speed.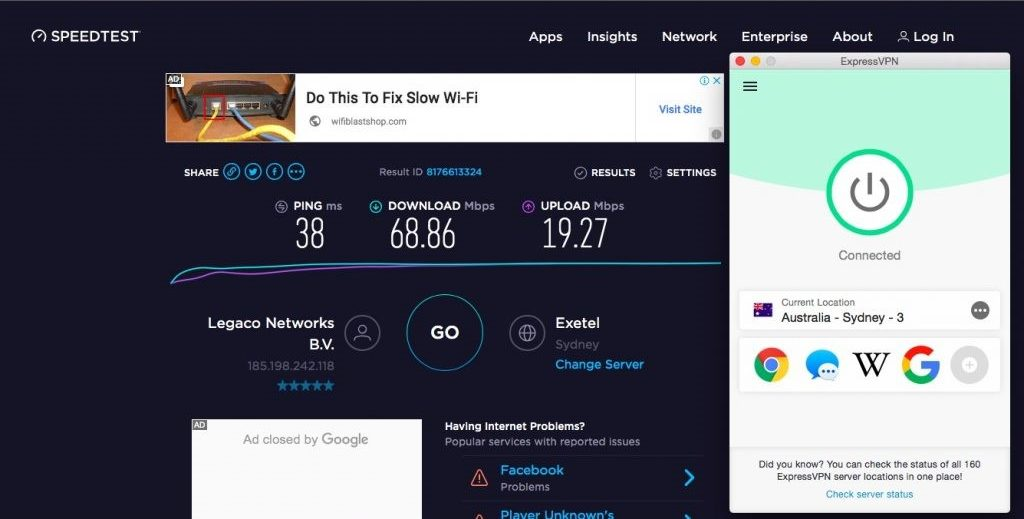 Connecting to an Australian server slightly increased speeds.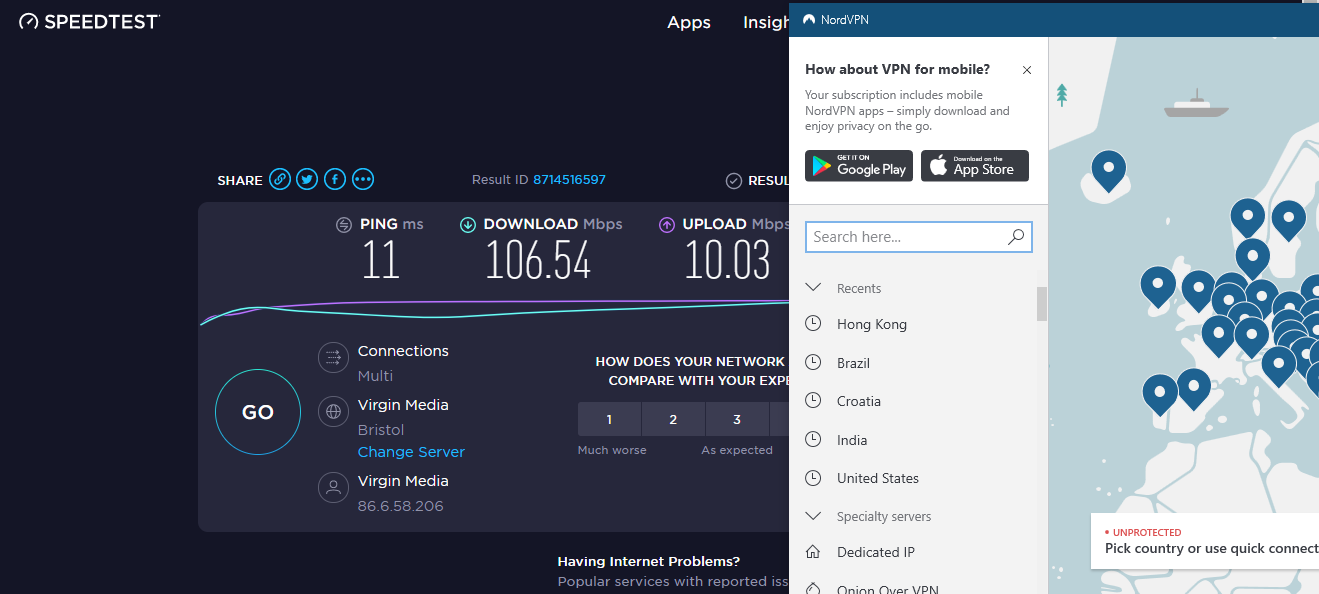 Baseline speed with the VPN disconnected.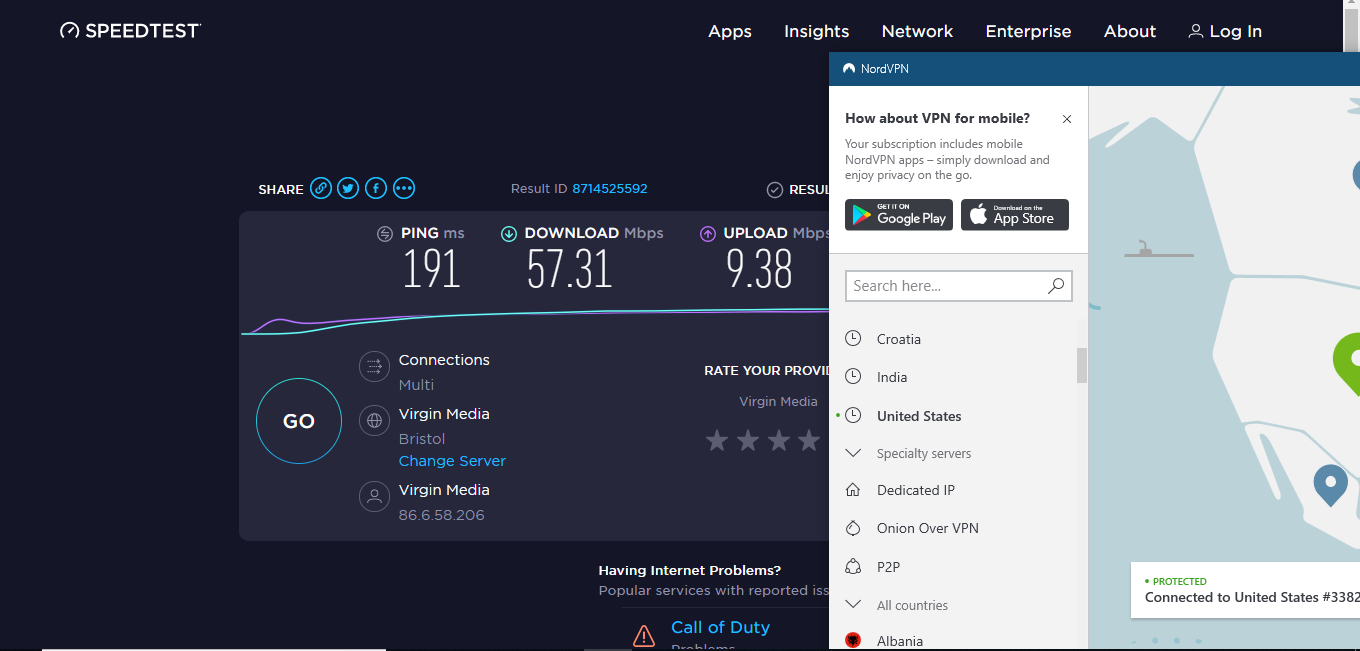 While testing an American server, speeds dropped significantly but were still very good.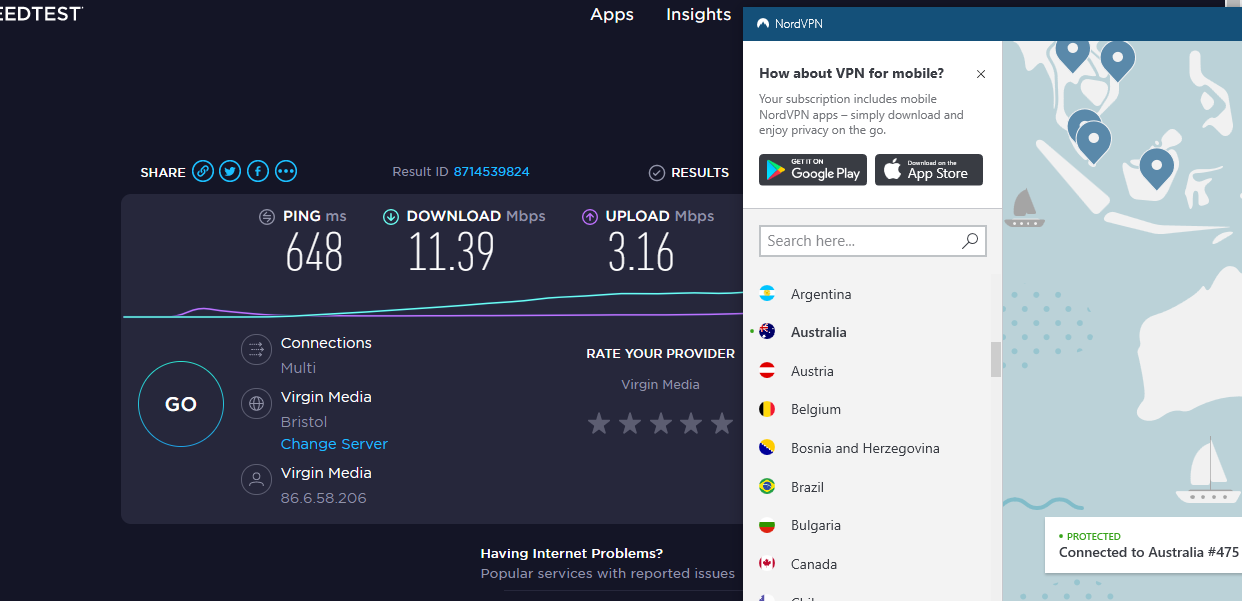 There was a big drop in speed for Australia.
NordVPN's speeds should be more than adequate for most users. But if you need very fast speeds, ExpressVPN is the better choice.
2. ExpressVPN vs NordVPN — Features
NordVPN is superior when it comes to features.
Both ExpressVPN and NordVPN have strong encryption, a no-logs policy, and the ability to unblock Netflix. However, NordVPN has more features:
Double VPN and dedicated IP addresses
More servers

(including P2P servers)

A built-in

ad and malware blocker

6 simultaneous connections (instead of 5)

An Onion over VPN feature

, which allows you to safely browse the Dark Web
ExpressVPN does have split tunneling and TrustedServer technology (prevents any data from being written to disk), and it's compatible with more devices.
But NordVPN is still the clear winner.
| | | |
| --- | --- | --- |
| Feature | ExpressVPN | NordVPN |
| Military-grade encryption | Yes | Yes |
| No-logs policy | Yes | Yes |
| Servers | 3,000+ | 5,100+ |
| Countries | 90+ | 50+ |
| Kill switch | Yes | Yes |
| Apps | 19 | 8 |
| Unblocks Netflix | Yes | Yes |
| DNS leak protection | Yes | Yes |
| Number of P2P servers | 3,000+ (all servers) | 4,200+ |
| Simultaneous connections | 5 | 6 |
| Accepts bitcoin | Yes | Yes |
| Unlimited bandwidth | Yes | Yes |
| Malware/ad blocker | No | Yes |
| 24/7 customer support | Yes | Yes |
| Double VPN | No | Yes |
| Split tunneling | Yes | No |
| Onion over VPN | No | Yes |
| Dedicated IPs | No | Yes |
| Writes data to hard drive | No | Yes |
| Money-back guarantee | 30 days | 30 days |
3. ExpressVPN vs NordVPN — Reliability
ExpressVPN and NordVPN both perform well, but I had occasional connection issues with NordVPN, especially when using my cell phone.
I tested the Windows, Mac, Android, and iOS clients of both ExpressVPN and NordVPN. ExpressVPN consistently performed well. On the Windows app, there were a few times where it took longer than expected to connect, but everything worked smoothly once I was connected.
NordVPN worked very well most of the time, connecting quickly on all my devices. The only issue was that it sometimes failed to connect on Android. But trying a different server in the same country solved the problem both times, and there were no further issues. The connection never dropped unexpectedly with either VPN.
4. ExpressVPN vs NordVPN — Netflix & Streaming
My tests confirmed that both ExpressVPN and NordVPN can unblock a range of streaming sites, including Netflix, Hulu, BBC iPlayer, and Amazon Prime Video. However, ExpressVPN wins here because of its faster speeds.
I also found that ExpressVPN's servers tend to get blocked less often than NordVPN's. But when I had trouble accessing Netflix with either provider, I was able to get this resolved quickly by contacting customer service. I messaged them using the live chat option, and they were almost instantly able to provide a list of servers that worked.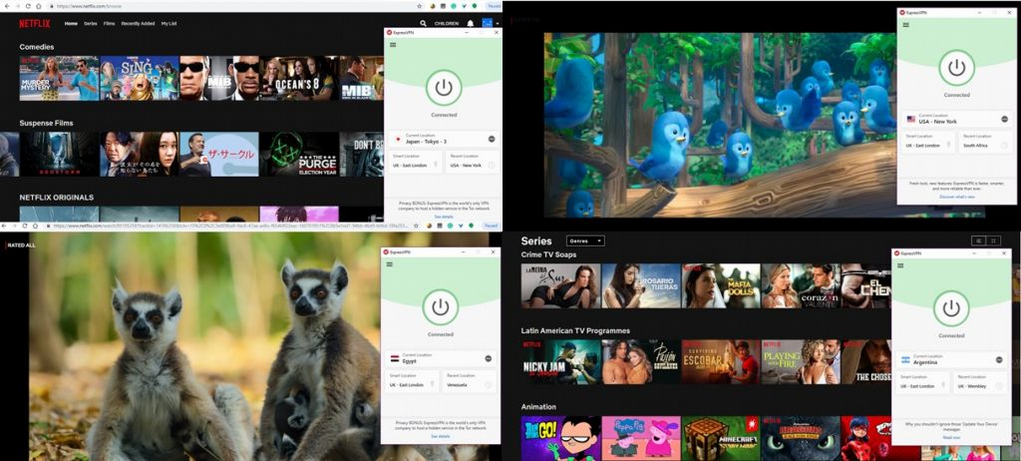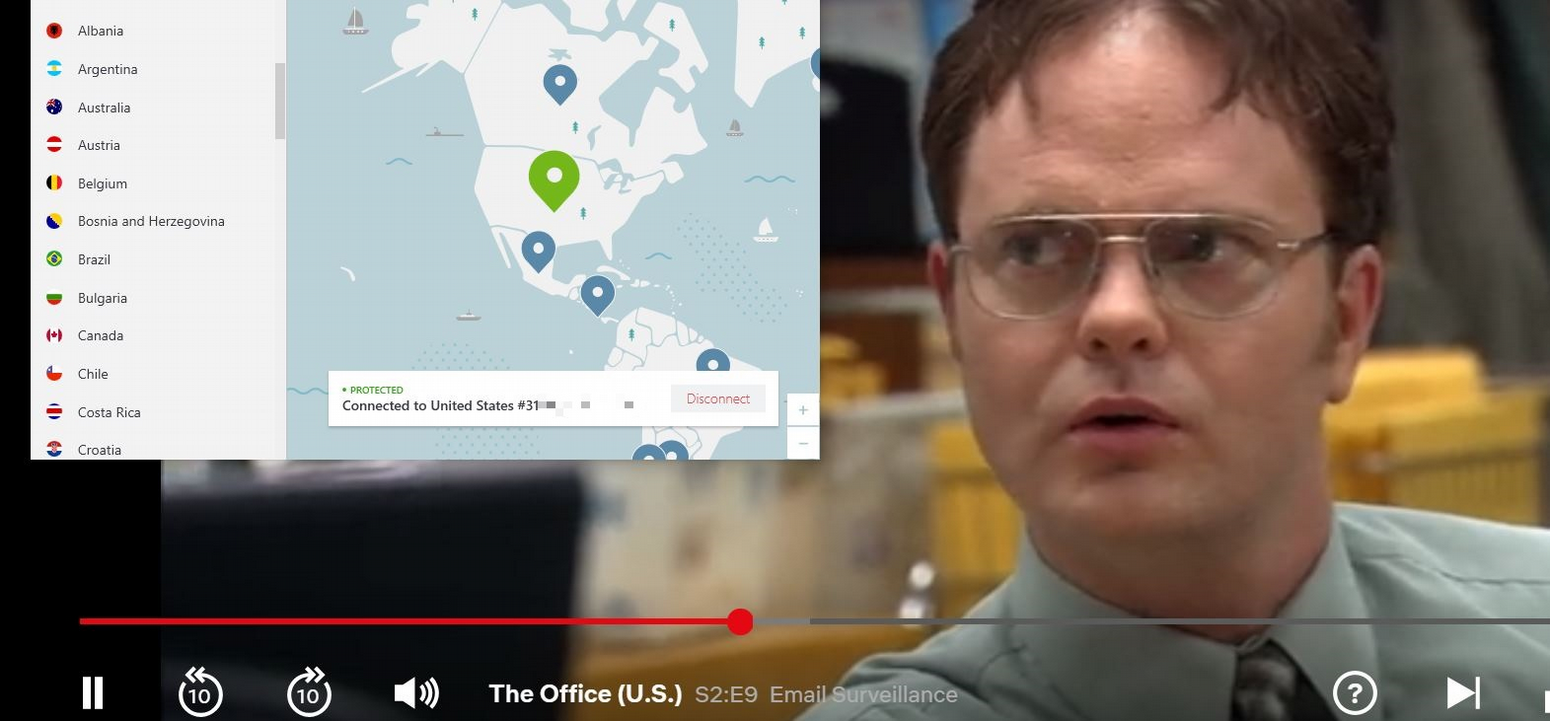 5. ExpressVPN vs NordVPN — Security
ExpressVPN and NordVPN both have very strong security features, including 256-bit AES encryption. I ran several tests and didn't find any DNS, IPv4, or IPv6 leaks with either provider.
The following two screenshots show what happened when I connected to a US server and ran a leak test — first for ExpressVPN, then for NordVPN. As you can see, both VPNs successfully masked my true location (the UK) and IP address. No leaks were detected.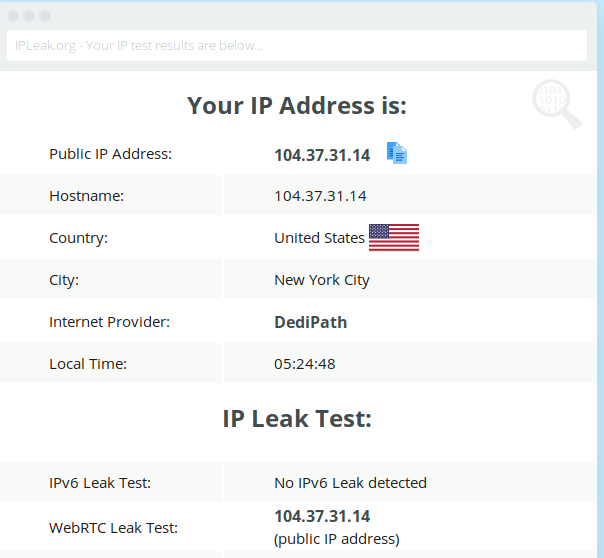 No leaks were detected with either VPN and both masked my IP address.
No leaks were detected with either VPN and both masked my IP address.
I ran the same tests again after disconnecting and then reconnecting the internet. This was to test whether the VPN would leak if the internet connection was interrupted. I got the same results as before, showing that both providers were able to cope with interruptions.
Both ExpressVPN and NordVPN have a kill switch feature available, which disconnects you from the internet if the VPN connection drops. However, if you use NordVPN on macOS, you'll only have the option of disconnecting specific apps, rather than stopping all traffic. This is bad because it means your IP address could be exposed. For that reason, ExpressVPN wins when it comes to security — though if you won't be using it on Mac, either provider will work for you.
6. ExpressVPN vs NordVPN — Pricing
When it comes to price, NordVPN offers greater value for money.
Here's a comparison of the providers' plans:
Express VPN

Monthly— $12.95 per month
6 Months— $9.99 per month
15 months— $6.67 per month
3 Years— None
Money-back guarantee— 30 days

NordVPN

Monthly— $11.95 per month
1 Year— $6.99 per month
2 Years— $4.99 per month
3 Years— $3.49 per month
Money-back guarantee— 30 days
Both providers offer a 30-day money-back guarantee, and they also have hidden campaigns to help you save.
July 2020 Update: NordVPN has dropped prices for a limited time to a crazy $3.49 per month for the 2-year plan (you can save up to 70%)! This is a limited offer so be sure to grab it now before it's gone. See more information on this offer here.
7. ExpressVPN vs NordVPN — Torrenting
ExpressVPN's fast speeds and kill switch feature make it my top choice for torrenting.
While NordVPN has more P2P servers, speed is very important when it comes to torrenting, and ExpressVPN is significantly faster.
NordVPN's application-level macOS kill switch can also leave you vulnerable when torrenting, potentially exposing your IP address.
8. ExpressVPN vs NordVPN — Gaming
ExpressVPN and NordVPN both work well for gaming, but faster speeds make ExpressVPN the better choice.
When I tried gaming using ExpressVPN, I didn't notice a drop in performance. Speeds were excellent and there was no lag. Even when playing for hours, there weren't any interruptions.
For the most part, I had no problems gaming with NordVPN either. Most servers worked perfectly, with no lag or interruptions. However, there were a couple of instances where I wasn't able to load games. This was easily solved by switching to a different server, but ExpressVPN still wins because of its consistently good performance.
9. ExpressVPN vs NordVPN — Logging Policies & Jurisdiction
Both providers have a strict no-logs policy and are located outside the 14 Eyes Surveillance Alliances — ExpressVPN in the British Virgin Islands and NordVPN in Panama.
There is some debate over whether the British Virgin Islands is a truly safe location since it has close ties to the UK (which is part of the 5 Eyes alliance). However, ExpressVPN's independently audited TrustedServer technology does prevent any data from being written to disk. This was confirmed in 2017 when the Turkish authorities attempted to obtain data from ExpressVPN's servers as part of a criminal investigation. They were unable to find any data, showing that the company doesn't store any user information.
Meanwhile, NordVPN's servers and other infrastructure have all been independently audited to show that they don't keep logs. This is incredibly rare in the industry, and NordVPN is one of only two providers to do it.
Ultimately, both providers have equally strong policies and faultless track records when it comes to storing user information. Whichever you choose, you can be confident that your data won't be logged.
Logging Policies & Jurisdiction Winner: Tie
10. ExpressVPN vs NordVPN – China
Both ExpressVPN and NordVPN are able to effectively bypass censorship in China.
The providers both have servers in nearby locations like Hong Kong and Japan, meaning you'll get the fastest possible speeds. And they both offer servers which hide the fact that you're using a VPN — important because you could get in trouble with the Chinese authorities otherwise.
However, it's important to install your VPN before traveling to China, as you may not be able to access the provider's website once you get there. ExpressVPN's website is blocked in China, though it does offer an alternative address if you're already in the country and haven't yet installed the software.
11. ExpressVPN vs NordVPN — Customer Service
When it comes to customer service, there's no clear winner.
Both providers offer almost instant responses via the 24/7 live chat service. They also offer email support. When I tested this, both providers took around three hours to get back to me.
I was very satisfied with the responses I received — the representatives were knowledgeable and I was able to get issues resolved quickly and effectively.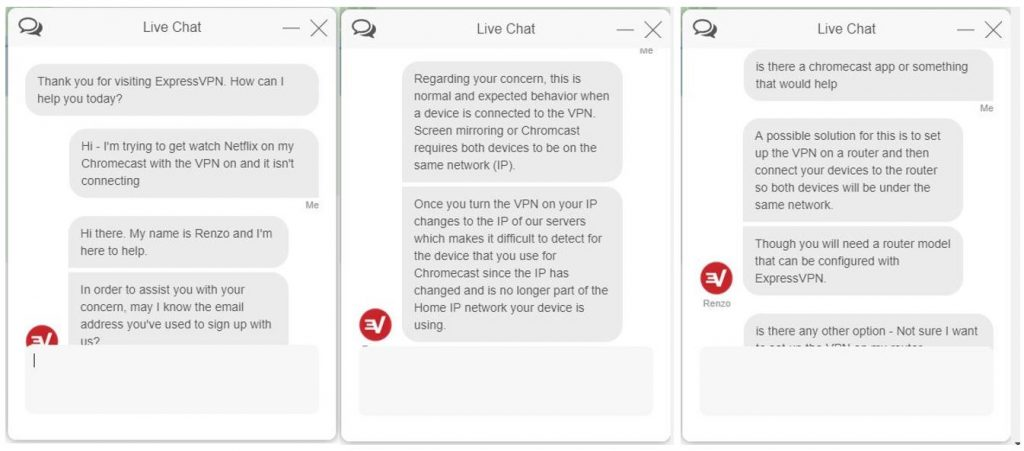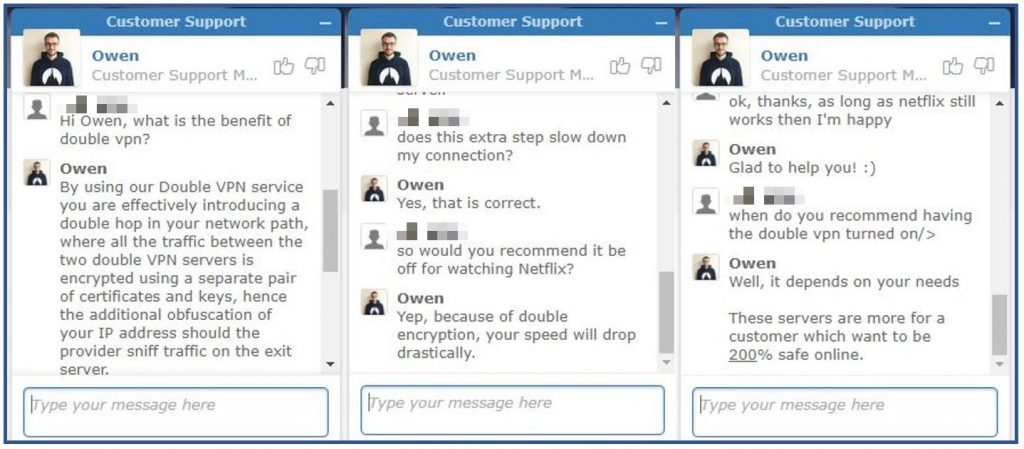 I was very satisfied with both ExpressVPN and NordVPN's customer support.
Customer Service Winner: Tie
And the Winner is… ExpressVPN (By a Small Margin)
Here's a summary of the winning VPN for each criteria:
Speed: ExpressVPN
Features: NordVPN
Reliability: ExpressVPN
Netflix & Streaming: ExpressVPN
Security: ExpressVPN
Pricing: NordVPN
Torrenting: ExpressVPN
Gaming: ExpressVPN
Logging Policies & Jurisdiction: Tie
China: Tie
Customer Service: Tie
ExpressVPN is the winner across most categories, but NordVPN came in a close second. Ultimately, both are top VPN providers and your final choice will depend on your specific requirements for a VPN.
For example, if you want to use a VPN for streaming and torrenting purposes, ExpressVPN is the better option due to its large number of server locations, stronger security features, and excellent speeds. If you're on a budget and just want a VPN that keeps you anonymous, then you should select NordVPN because of its no-logs policy and extra DDoS protection.
No matter whether you choose ExpressVPN or NordVPN, make sure you get the best prices available.
Tip: If you're still undecided, there's always the 30-day money-back guarantee. You can buy both ExpressVPN and NordVPN for a month, test out each service, and cancel the one you don't want for a full refund. It's a risk-free way to be fully sure you've picked the right VPN for you.