Valid NordVPN Coupon: Save up to 70% Today (Tested December 2019)
Last Updated by Bethany Chester on September 16, 2019
Looking for the best deal on your NordVPN subscription? Don't get scammed by fake coupons. Our valid NordVPN coupon will get you huge savings between 41% and 70% on your subscription. You won't find a better price anywhere for this top-rated VPN.
While many promotions involve tracking down a hidden coupon code to get a discount, our trusted NordVPN deal doesn't require you to enter a code at all. Just head over to the NordVPN website and your discount will be automatically applied. Read on to find out more.
Get 70% off Your 3-Year Subscription ($3.49/Mo)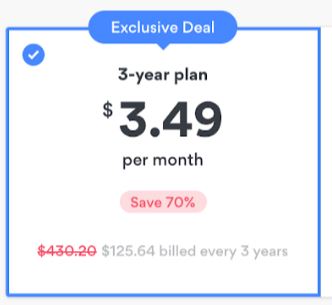 NordVPN's 3-year plan offers the best value for money, working out at just $125.64 or $3.49 per month. This saves you just over $300 compared to the monthly plan. Since the plan is cheaper than a year-long gym membership, it's definitely worth spending the money upfront.
Get 58% off Your 2-Year Subscription ($4.99/Mo)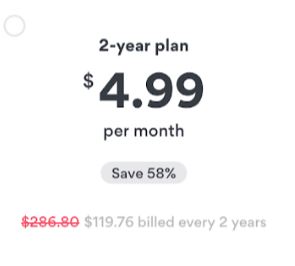 Another option is the 2-year plan, which costs a total of $119.76. This works out at $4.99 per month and saves you $160 over the 2-year period.
Get 41% off Your 1-Year Subscription ($6.99/Mo)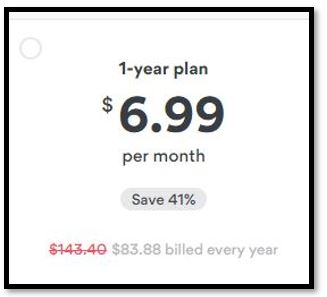 Not ready to commit to the 2 or 3-year plans? You can still enjoy significant savings by buying a 1-year subscription, which works out at $6.99 per month. This comes to $83.88 for the year, saving you $59 compared to the monthly plan.
How to Use the NordVPN Coupon
You can use the NordVPN coupon in just 4 simple steps.
Click here to get the coupon. You'll be redirected to the NordVPN site.
Click the "Only Now 70% Off" button. Choose a plan and enter your email address.
Choose a payment method. NordVPN accepts the following:

Credit/debit card
Direct debit
Amazon Pay
Cryptocurrency
Alipay
UnionPay

Fill in any details required for your chosen payment method and click Continue to complete the transaction. You don't need to enter a coupon code — your discount will be automatically applied.
Not sure whether NordVPN is right for you? The company offers a 30-day money-back guarantee on all its subscription plans. This means you can try the service for up to a month and get a full refund if you aren't happy with it — no questions asked.
Watch Out for Fake NordVPN Coupons
Many websites (including this one) make money by promoting products and services. They get a commission when readers click on their links and buy something. Normally, this arrangement works well for everyone. It means you save money, websites can afford to keep putting out good-quality content, and vendors like NordVPN gain more customers. The problem is that some sites are dishonest and make misleading claims to trick you into spending more money.
It's important to be aware of this when you're searching for the best deals. We found several sites advertising exaggerated or fake NordVPN promotions. Look out for sites with clickbait buttons like this one, which claimed to be offering 80% off, but in reality, just redirected us to the NordVPN website.
This site just directed us to the NordVPN website, with no discount available
You'll also want to watch out for out-of-date coupons. For example, this site says it has a coupon which will give you 77% off — but if you try to use it, NordVPN will tell you the code is invalid.
Many discount codes you find online don't work
Stick to trustworthy sites to avoid wasting your time chasing down fake or expired codes. Click on our coupon code below to see what a genuine deal looks like.
Why NordVPN?
Still not ready to take the leap and get a subscription? We've reviewed NordVPN extensively and it remains one of the best VPNs we've ever used. Here are some of the winning features that make it one of the top VPN services on the market.
Streams Global Content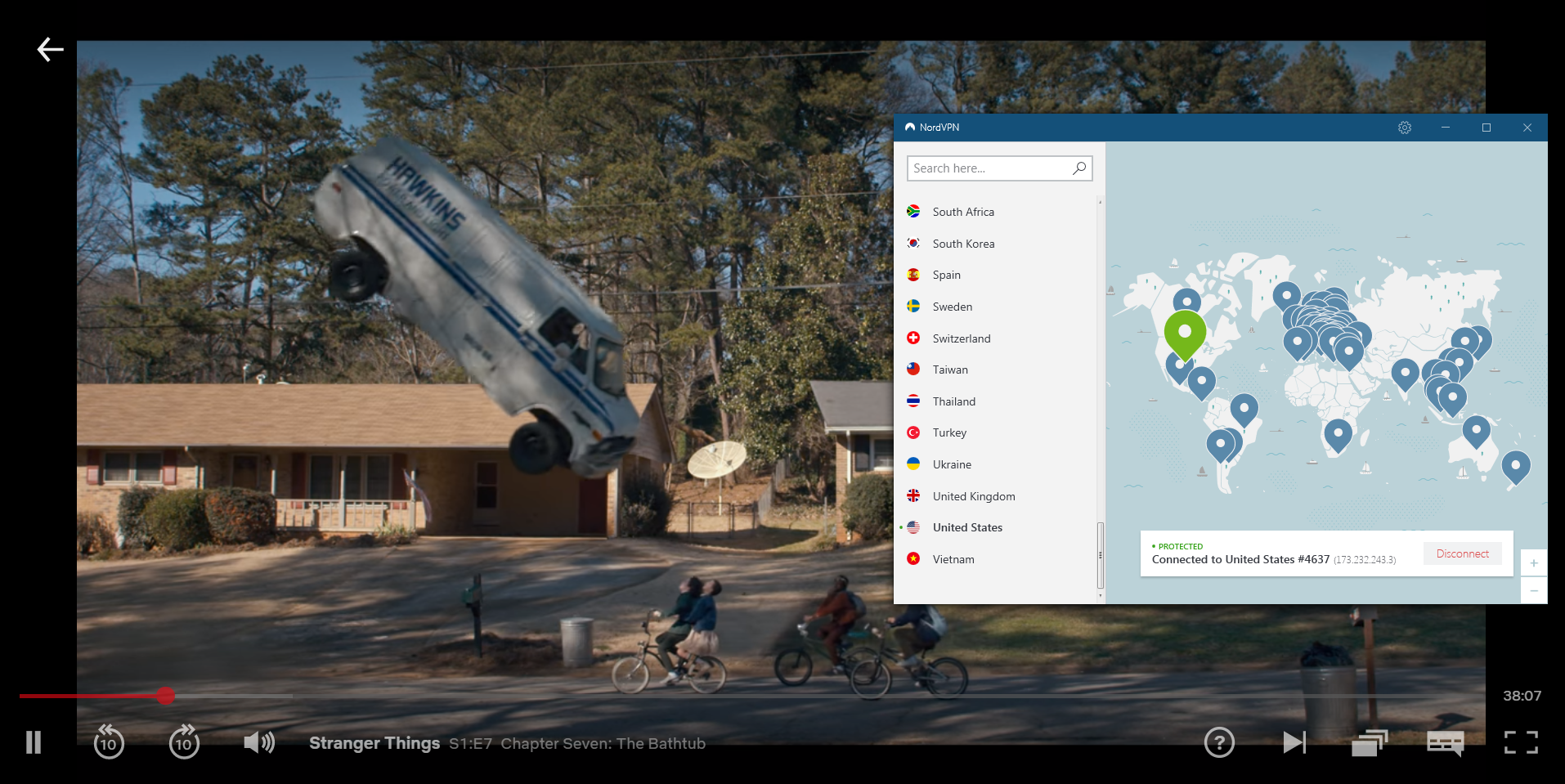 NordVPN can consistently unblock Netflix, along with other streaming sites like Hulu and BBC iPlayer. When we tested it out, we found it allowed us to access Netflix content in all ten of the countries we tried, and we didn't encounter the Netflix proxy error. We also found it was fast enough to stream content from the other side of the world in HD. You can rest assured that this VPN will meet your streaming needs.
World-Class Security Features
NordVPN uses 256-bit AES encryption, the strongest type available. Based in Panama, the company isn't required to keep user logs. It has even been independently audited to prove it doesn't store user information.
NordVPN also boasts a range of other security features. Its kill switch disconnects you from the Internet if the VPN goes down, making sure your traffic is always encrypted. There's also leak protection to ensure your true IP address remains hidden, and the option to send your traffic through two servers for extra protection. It even has a feature called CyberSec which blocks ads and malware online.
Fast Speeds With No Throttling
We tested NordVPN from the UK and found that performance was good for all the servers we tried. Our Internet speed when using a British NordVPN server was 55 Mbps. When we tested a server over 3000 miles away in New York, the speed was 46 Mbps — a small difference given the distance involved.
Additionally, NordVPN states on its website that it never throttles your bandwidth. It can also prevent your ISP from slowing down your connection. The company even has dedicated P2P servers for torrenting.
Compatible With Many Platforms and Devices
NordVPN makes apps for a range of devices. With options available for Windows, Mac, Linux, Android, AndroidTV, and iOS, along with browser extensions for Chrome and Firefox, you'll be able to use it on almost any device.
Best of all, a subscription allows you to connect up to six devices at once, meaning your entire family can stay safe online.
The Bottom Line
We love NordVPN, and we're sure you will too! Rather than wasting your time on fake promotions, use our valid coupon to get up to 70% off your subscription today. We're confident you won't find a better deal anywhere else.
If you're still not convinced NordVPN is right for you, taking advantage of its 30-day money-back guarantee is a good way to make sure you're happy with it. After trialing NordVPN for a while, you can use our coupon to get 70% off. But don't wait too long, as this offer won't last forever.