How to Protect Yourself From Your Internet Service Provider
Last Updated by John Bennet on August 27, 2021
Do you like the convenience of shopping online? How about online banking or doing your taxes through an online company like TurboTax for example? Without even knowing it, you are sharing all this private information and so much more to your Internet Service Provider.
What Data ISPs (Internet Service Provider) know about us and how to hide it from them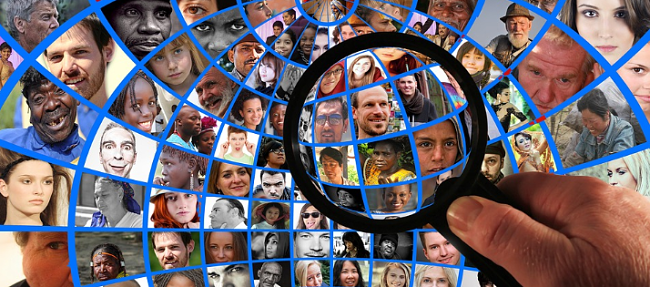 Your ISP, an acronym for Internet Service Provider, offers you the ability to shop online, file your taxes, pay your bills, and many other personal things at a price. Not only are you having to pay them a monthly fee to use the Internet, but you are also putting your personal information at risk. Your ISP sees everything you do online.
There are several easy ways to protect yourself from your ISP. Many people clean their browsing history to stop sites from tracking them. Some web browsers these days come with a privacy or incognito mode now, so there aren't any temp files, cookies, or browsing history saved to the computer.
While all of these solutions are effective at stopping advertisers or other people on your computer from viewing what you're doing, your ISP still sees everything.
Your ISP is Profiting from Your Online Activities
Could you imagine someone sitting at a desk all day watching your every move while you're online? We can't either. That doesn't mean that your every step isn't being recorded. Your browsing history and Internet activities are being stored, no matter how many precautions you take with your cookies, temporary files, and browsing history.
While shopping, you are helping your ISP make money off of you. Every website you visit, every purchase you make is being sold to companies that can have direct contact with you. There are even some Internet Service Providers who will go as far as asking you to pay a premium price to add more privacy.
What's even worse, if your ISP is given a subpoena from the authorities, they are required by law to turn over all the information they've collected about you as well.
What Your ISP Knows About You
Right now, you are probably concerned about the fact that your ISP sees every website you visit and knows every time you've been online.
Here are the things they record about you.
Your IP address
The websites you visit
Your email content
Bitcoin and torrenting transactions
It all started becoming clear with Edward Snowden.
Snowden made headlines when he informed the public of the government's secrets back in June of 2013. He showed that not only is the NSA collecting tons of data on US citizens but they were doing some with the help of the leading ISPs. Your day-to-day information is only allowed to be seen with a warrant. Your ISP somehow is entitled to collect that data and voluntarily turn over that data.
Even if what you're doing online is legal, this should scare you!
Imagine your boss standing over you all day, watching your every move while you are trying to work. Imagine the number of insecurities you would feel. The fact that your space is being invaded without your permission is uncomfortable already. Privacy is one of your fundamental human rights, and you deserve protection.
Take a second to stop and think about all that you have done online in the last six months. Would you say that your ISP knows you better than your own family at this point? For example, did you use BitTorrent to get yourself a new copyrighted movie or song. Or worse, went on some sites you wish your family wouldn't find out about.
What if you were recently diagnosed with cancer and you were doing some research on it. Would you want your health insurance provider to find out? How about looking for a new job? Would it be okay with you if your current boss found out?
Your internet history tells a lot about you. People can get an entire picture of who you are just by looking at what you do online.
The Internet is something that everyone uses today. Someone not having access to the internet is almost unheard of. You may not be able to hide from them entirely, but you can confuse them.
ISP's Nemesis
Virtual Private Networks, also referred to as VPNs, are used by many people and businesses around the world for one reason, to protect privacy. How does a VPN help you with your nosey ISP?
A VPN provides you with an encrypted connection that anonymizes your online behavior. You connect to a remote server, and all your traffic is rerouted through a secure tunnel that is hidden from your ISP.
Just like with anything else when it comes to privacy, you should choose your VPN server wisely. Just like your ISP, some VPNs are willing to keep logs on your browsing activity, so be sure to read our reviews carefully. Otherwise, you are paying for a false sense of security.
More benefits of having a VPN:
Bypass geo-restriction
Unblock content
Protect your information from a phone, tablet, or computer
Keep you safe from hackers
To utilize the full benefits of a VPN, you want to make sure it features the following:
A large number of servers
Many server locations
No log policy
Fast speed (especially if you are streaming)
Strong encryption
Security protocols
ExpressVPN Will Keep You Anonymous
A common question we get is, "doesn't this mean that instead of my ISP, now the VPN has all the information, websites, and other personal data? What did we really gain by using a VPN?"
This is a very valid point and it's the reason that we don't recommend using free VPNs and carefully researching and picking a privacy conscious VPN that is ideally located outside of the Five (9/14) Eyes Alliance and has a strict no log policy.
This way they can't be forced into handing over any data to government and if their servers are seized, they won't have any data stored to hand over.
We found that ExpressVPN checked off all the boxes in our security checks, and we are confident that they respect the privacy of their users.
ExpressVPN is our number one choice when it comes to your Internet privacy. Having blazing fast speeds and providing over 1,500 servers in 94 countries is just the beginning of why we speak so highly of ExpressVPN.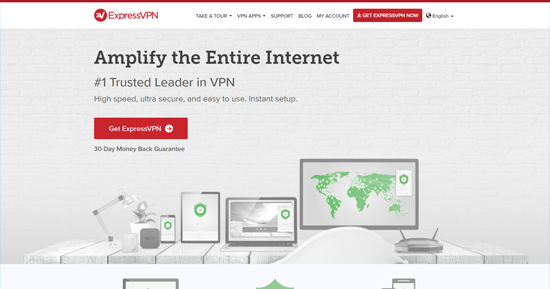 If you are a user of Netflix or Hulu, the two largest streaming TV providers which are only available in the United States, you'll love the ability to get around geo-restrictions as well. Not to mention, ExpressVPN has around the clock customer service. So if you are visiting China and have an issue and it's three o'clock in the afternoon your time, you can rest assured that someone will answer the phone. Unlike some of the free VPN's out there, ExpressVPN doesn't keep any logs about their users.
ExpressVPN is user-friendly. If you are still learning what a VPN even means, you can trust that their service is simple to understand and works with all your major devices. ExpressVPN offers a 30-day money-back guarantee to try out. So protecting yourself is risk-free.
If you are wondering if a free VPN would be of better value, there's a reason that they are free and you don't want a part in that.
Protect Yourself By Investing In Yourself
Using a VPN in most countries is one-hundred percent legal. However, there are still laws about some of the activities you might choose to participate in. Choose the sites you visit and the online business you partake in carefully if you want to protect yourself from harm.
Privacy is essential, and you deserve all the liberties that are available to you. Invest in the best and live life the way you wish to, unrestricted.