25 Most Effective Apps to Manage ADD for Kids + Adults in 2023
Despite being commonly associated with children, ADD affects over 221 million adults as well as more than 173 million kids worldwide. Though ADHD medication is extremely helpful, it's often not enough to help you manage your symptoms — luckily, you can use your electronic devices to take you one step further. Mobile apps offer invaluable help at managing your ADD symptoms effectively so your life becomes a little bit easier. From reminding you to attend appointments and offering ADHD-friendly music to setting budgets and boosting your productivity, there's an app for anything you may need.
However, most apps I tested proved to be a waste of time (and sometimes money) due to complicated interfaces, loud ads, distracting noises, or a general overload of stimuli. And while there's no perfect app for ADHD, the 25 that made the list come pretty close. Pick the ones you like the sound of the most or bookmark this article to show it to your loved ones who need it, they'll surely appreciate it.
Types of Apps That Can Help You Manage Your ADD/ADHD Symptoms
Stay on Top of Your Tasks With These Reminder Apps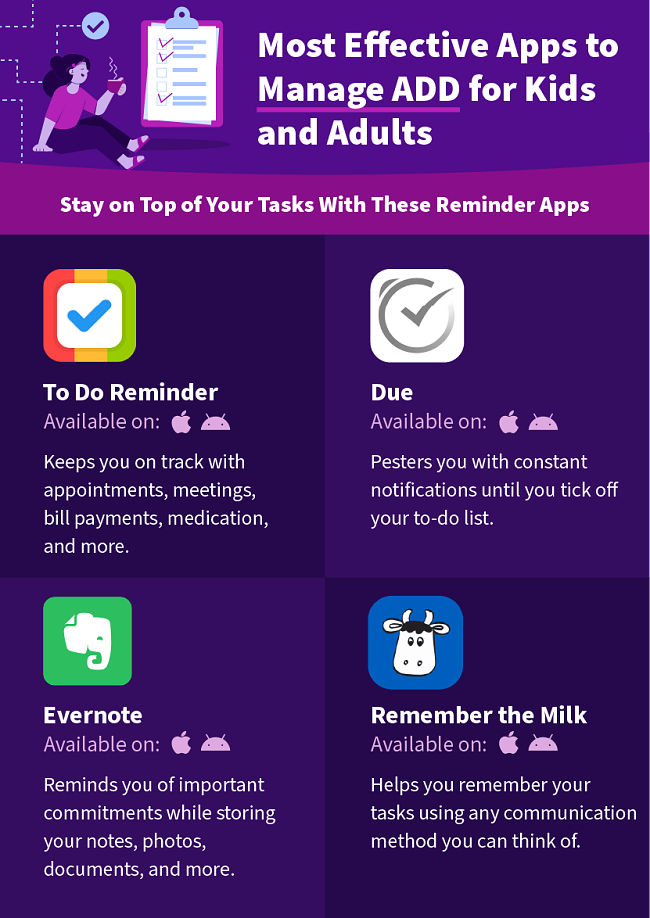 1. To Do Reminder — Schedules Even the Smallest Tasks so You Don't Forget About Anything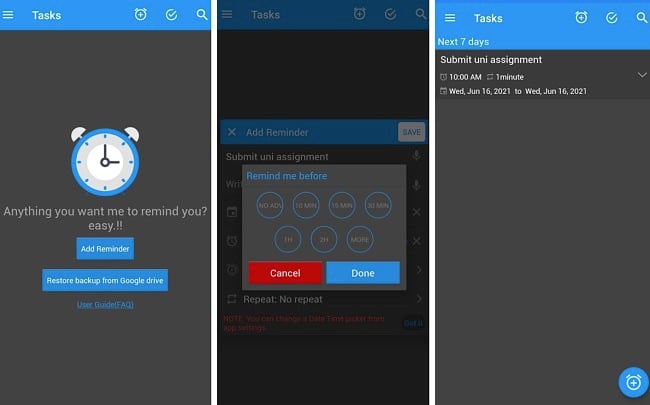 With To Do Reminder, you'll never forget about important tasks and dates again. Aside from standard features like setting daily to-dos and meeting reminders, To Do Reminder keeps you on track with bill payments, medication, appointments, and more. If needed, the reminders can be repeated multiple times a day, which is perfect if (like me) you tend to forget to stay hydrated. I didn't even have to type my reminders as the app supports speech-to-text transcripts to make the process a lot quicker. To Do Reminder also links with your Gmail, Facebook, and contact list to keep track of everyone's birthdays and anniversaries. You can even set it to automatically send wishes to an appropriate person through social media or WhatsApp — it's a real life-saver.
2. Due — Persistently Bugs You With Notifications Until You Complete Your Tasks
Available on iOS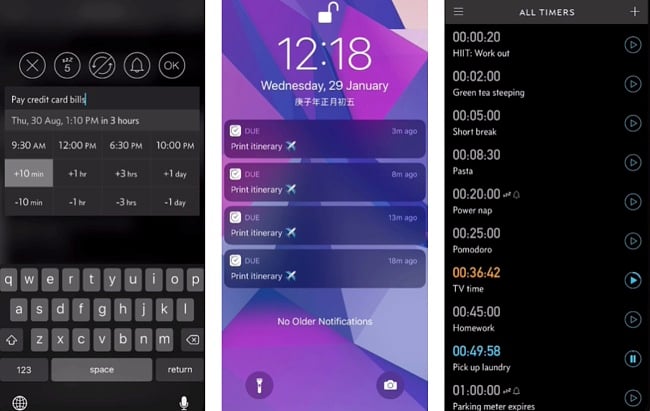 I'm guilty of constantly pressing the snooze button on all reminders, but Due sends continuous notifications until you actually complete what you have to do. It can be very persistent as well — I set the app to bug me every 5 minutes, however, you can set the reminder intervals to anything between 1 minute to an hour. That way your reminder never gets lost among other app notifications, so there's no way you'll forget about anything. As it comes with 12 customizable preset times, setting multiple reminders takes less than a minute.
However, I grew very fond of the app's built-in countdown timer feature. Unlike usual timers, Due lets you create presets for anything you need, like a 20-minute power nap. Then you simply swipe the preset to start the timer and the app will go off when it's finished. I use it to remember when to take a teabag out of my cup and cook pasta, but there are absolutely no limits!
3. Evernote — Replaces Traditional Post-It Notes to Organize Your Life More Effectively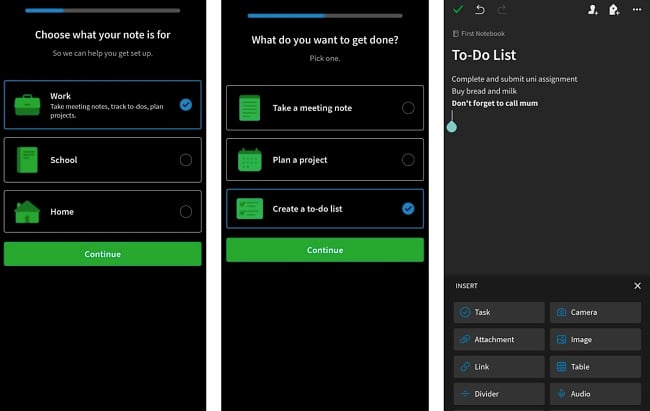 Is your desk always filled with sticky post-it notes with reminders about virtually anything in your life? Use Evernote to keep your life organized. This note-taking app can hold everything from recipes, photos, and websites to PDF documents, audio notes, and more. You don't even have to enter your notes manually — Evernote works with Google Assistant and Siri so you can dictate your thoughts as they come to you. If you tend to forget about some tasks, set the app to send you regular reminders before they're due. I also liked that I didn't have to scroll through all of my lists and documents as the app let me quickly search for specific entries with a search bar.
4. Remember the Milk — Uses Many Communication Methods to Remind You About Your Commitments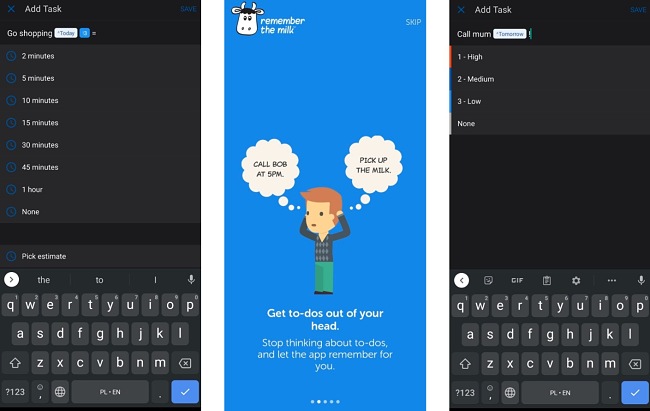 Making to-do lists is a long and painful process during which I still somehow forget to add the most important tasks. If you also get lost in long lists, Remember the Milk can help you create visually pleasing and easy-to-find tasks with color-coded tags. Then, the app will keep you on track with regular reminders it sends through emails, text messages, Twitter, and any other method you can think of. You'll also be able to add a priority level to every entry and a subtask if something requires additional steps to complete, like a detailed shopping list.
Use Mobile Apps To Boost Your Productivity and Stay Motivated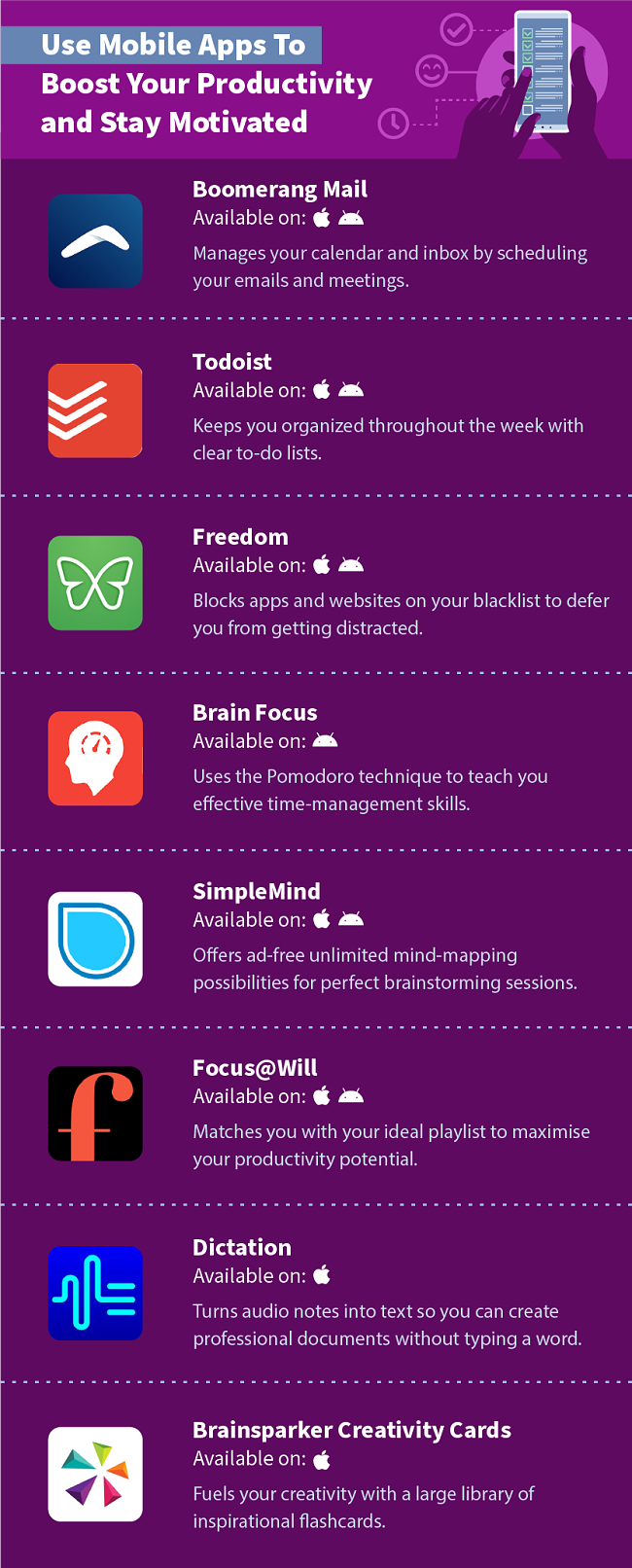 5. Boomerang Mail — Manages Your Inbox and Calendar Like an Efficient Personal Assistant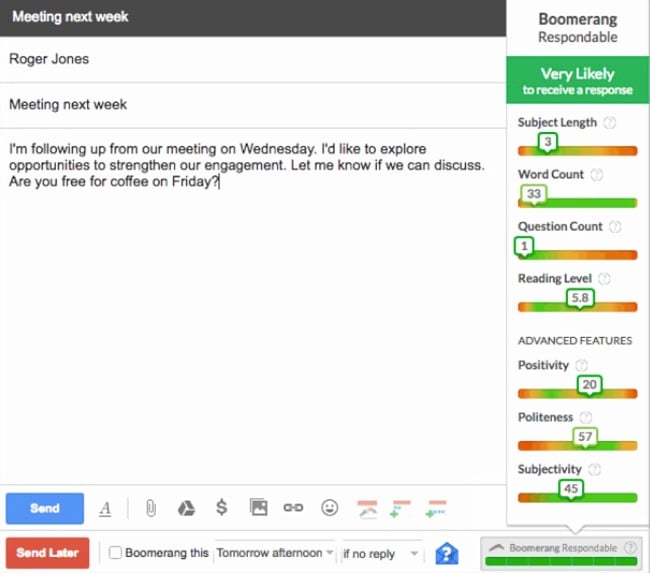 Managing emails has never been easier, just integrate the Boomerang add-on to your default inbox and let it work its magic. Compatible with Gmail, Hotmail, MS Exchange, and Outlook, Boomerang Mail can schedule your meetings with just one click, check if your sent emails were read, and set up messages needed to be sent in the future. You'll also be able to snooze incoming mail to avoid unnecessary distractions as you work! Once everything is set, Boomerang will notify you of urgent tasks before they're due so you'll never forget to send that office email or miss a meeting. Since the app uses gesture controls, it'll take you less than a couple of minutes to organize everything and relax knowing your calendar and inbox can take care of themselves.
6. Todoist — Lets You Prioritize Your Tasks so You Know What to Focus on Each Day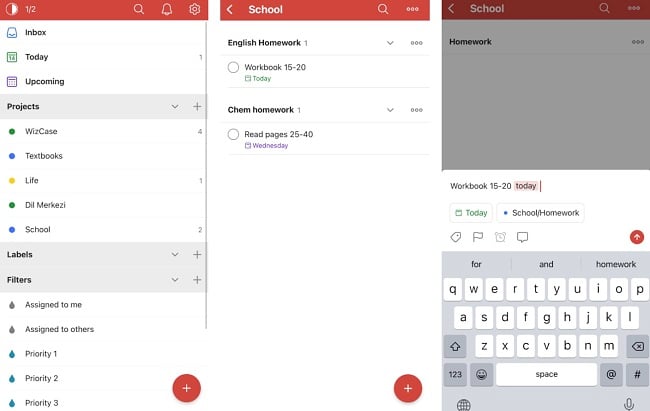 Add, prioritize, and sort your tasks into different categories with Todoist for a clearer image of what you have to do every day. Used by over 20 million people so far, the app works as a great tool to remember deadlines, learn new habits, and stay organized throughout the week. The clear display makes it easy to see what has to be done, what should be done, and which tasks can wait until later. That way you'll learn how to prioritize and you won't spend hours on things that aren't a priority. You can also track your progress, set new goals, and share your projects with others if you need help.
7. Freedom — Defers You From Distracting Apps as You Complete Your Work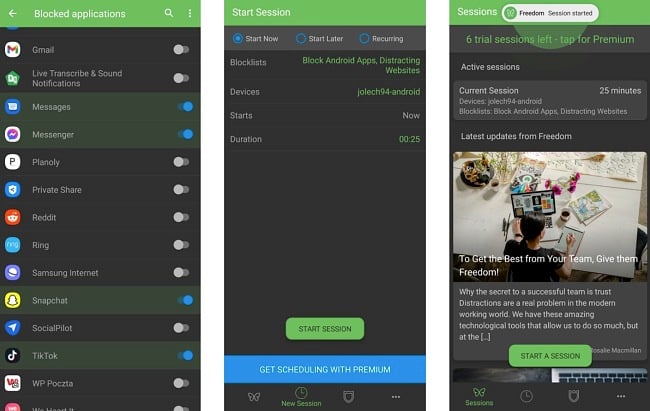 Working from home usually means I get distracted by everything, especially if it comes from my phone. Freedom temporarily blocks apps and websites so you can increase your productivity or just reduce your screen time altogether. It's also compatible with Mac, Windows, Chromebook, and Linux to maintain your focus on any device you use. Just blacklist the platforms that distract you the most and start a new session on Freedom. Apart from manual selection, Freedom lets you set a schedule for the app to turn on automatically. And if you ever feel tempted to stop the timer to go back to Candy Crush, simply enter the Locked Mode which will prevent you from disabling the app until your session is over.
8. Brain Focus — Keeps You Motivated by Providing Short Breaks Between Your Tasks
Available on Android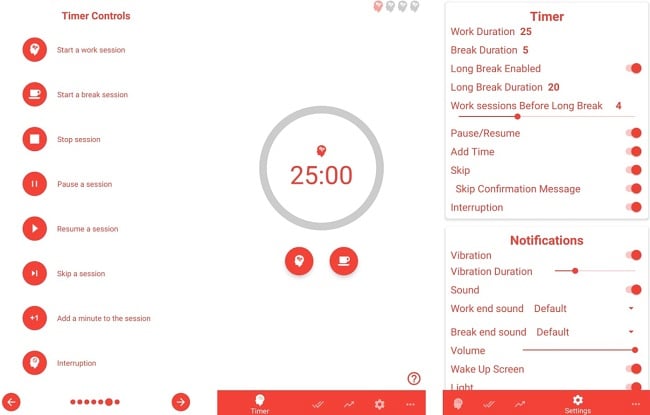 Brain Focus helps you get things done by breaking your tasks into manageable chunks. The app is based on the famous Pomodoro technique that separates your workday into intervals of work (usually 25 minutes long) and short breaks, which maximizes your productivity. It's very simple to use — start the timer when you're ready to begin and take a short break when it goes off. Then repeat the process until you've worked for a satisfying amount of time and reward yourself with a longer break. You'll notice that the effective time-management system lets you complete your work more efficiently, keeping your brain at its ultimate focus power while also providing time for relaxation. It doesn't get better than that.
9. SimpleMind Lite — Makes Mind Mapping Fun, Easy, and Completely Ad-Free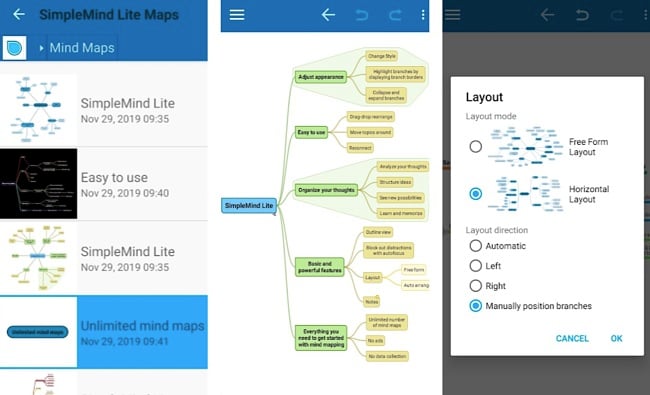 SimpleMind Lite lets you organize your thoughts and make more effective plans with visual mind maps. You no longer need a large piece of paper and a marker — instead, open the app whenever you need to generate new ideas on the spot. SimpleMind Lite doesn't limit your tools so you can create a mind map in any way you'd like. I found the minimalistic design and intuitive navigation were great at keeping me focused for much longer than usual. Even better, I wasn't distracted by noisy ads which is particularly important for people with ADHD. You also don't need to sign up with your email so you can start creating without delay.
10. Focus@Will — Offers ADHD-Friendly Playlists Without Distracting Frequencies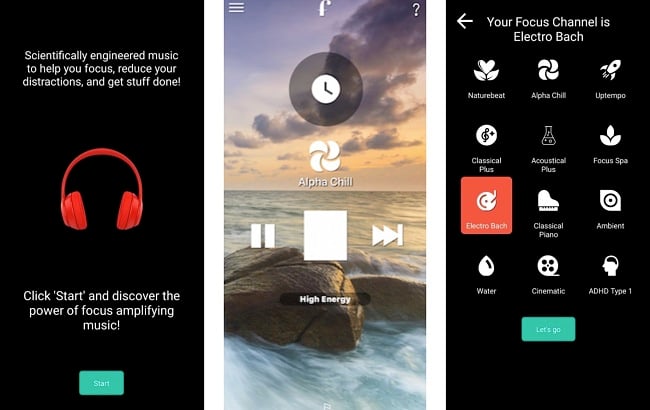 Loud noises can be a big distraction for anyone, but for people with ADHD, they're much more disturbing. That's why Focus@Will comes with playlists that feature music proven to minimize all disturbances. The app matches you with your perfect playlist based on your answers to a simple questionnaire you fill in when you sign in. Alternatively, you can choose from over 50 music channels, all of which are supposed to increase your productivity. That's because every soundtrack was carefully altered to remove any frequencies that would resemble speech causing your brain to go into a "super-focused" mode. Just download the app, put your headphones on, and you're ready to conquer the day.
11. Dictation — Transcribes Your Audio Files for Quicker Note-Taking
Available on iOS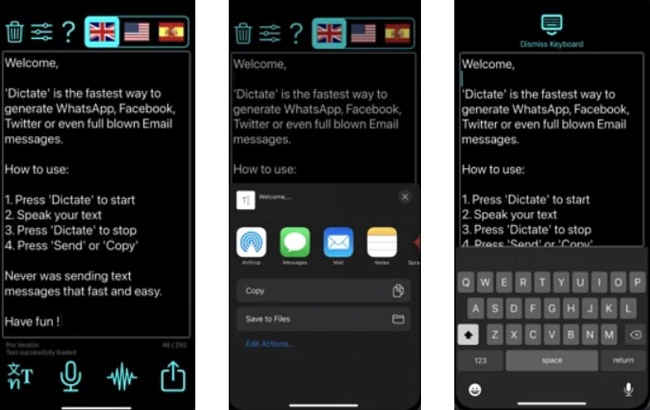 If you've ever found that you can't type fast enough to capture your racing thoughts, you need to try Dictation. Using the latest speech-to-text technology, Dictation turns audio into text letting you create documents without touching the keyboard. The process is very simple: talk to the app to make a new audio file and transcribe it all with a click of one button. You can even use the app on your Apple Watch to create new files anywhere you go. Better yet, Dictation supports over 40 languages so you can dictate and translate your documents in a language you need.
12. Brainsparker Creativity Cards — Fuels Your Creativity With Inspirational Flashcards
Available on iOS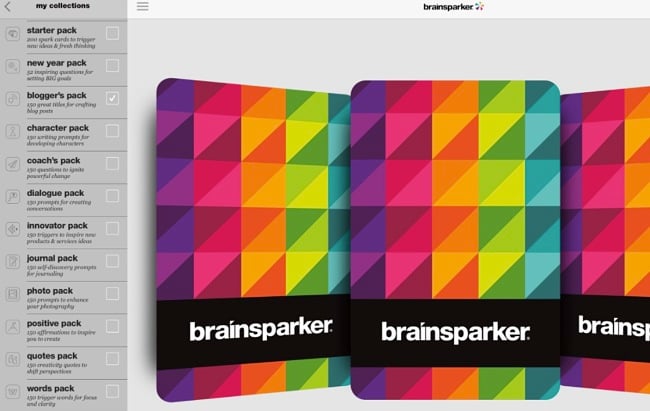 Brainsparker is ideal if your work requires you to be creative as it ignites your inspiration with simple card prompts. With 250+ flashcards, the app helps you fight with creative blocks and brainstorm either on your own or in a team. The cards feature a combination of quotes, images, questions, trigger words, and more, that get your brain working straight away. Just shuffle the cards and reveal a prompt to find yourself questioning the meaning of life, why red is actually red, or what would happen if people could fly. The app helped me overcome various blocks — and it's fun to use too!
Maximize Your Daily Routines With Apps That Keep You on Track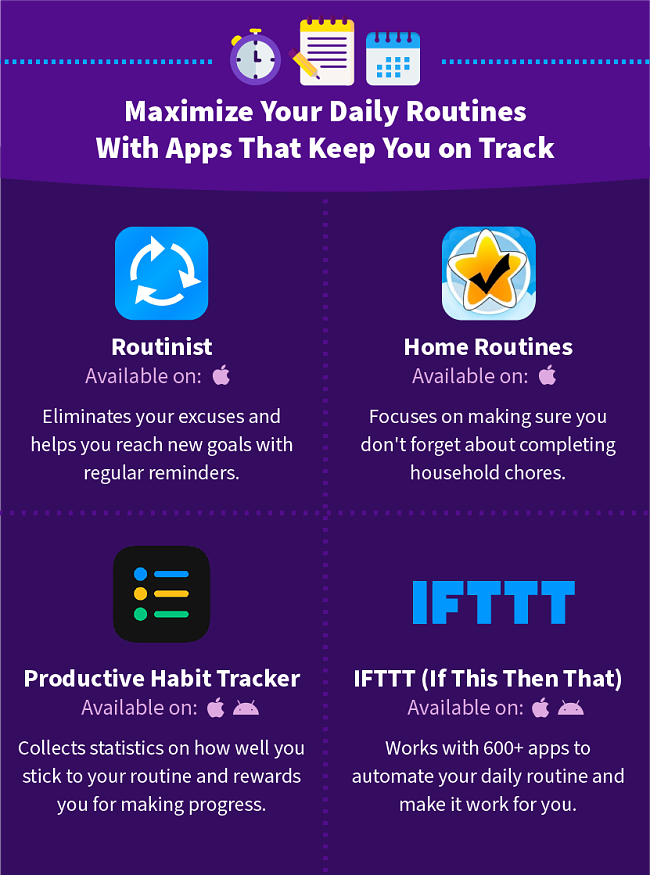 13. Routinist — Helps You Reach New Goals by Reminding You What to Do Next
Available on iOS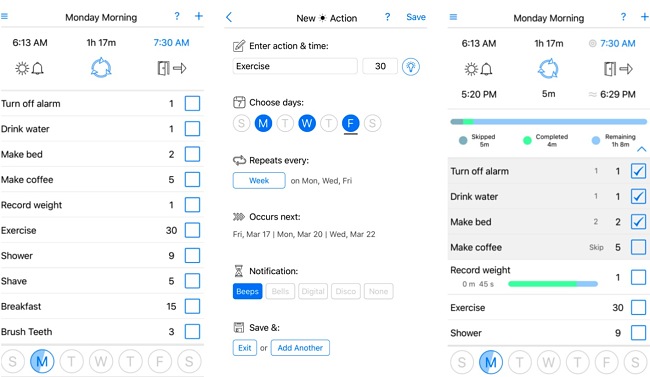 Staying motivated and committed to your long-term goals is extremely hard, so Routinist makes sure excuses don't get in the way of becoming a better version of yourself. You start by adding your usual daily routine and goals you'd like to accomplish (such as working out or reading a book). Routinist sends regular reminders to help you stay on track so you can meet the targets you set out for yourself. The app even calculates when you should go to sleep and wake up to allow you enough rest to tackle the next day. This reduces decision fatigue — that dreadful and overwhelming feeling you get just thinking about making a decision — since the app takes care of keeping you on schedule. That way you don't have to think about the "when" and can focus on becoming a better version of yourself.
14. Home Routines — Encourages You to Spring Clean Your House and Speed Through Daily Chores
Available on iOS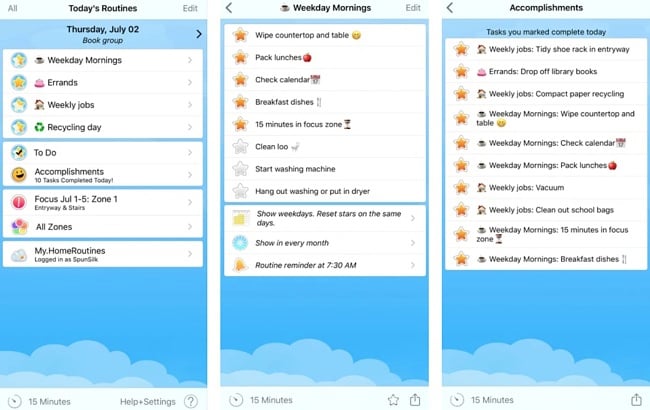 Life is a cycle of never-ending mundane chores you have to do on a regular basis, but Home Routines makes keeping up with repeated tasks quicker and more organized. After you create your checklists for each day of the week, the app will send you regular reminders with what you should clean next. You also get a gold star for each task you complete. However, you won't feel guilty about missing a few cleaning jobs since Home Routines resets your checklists every day to give you a fresh start. The app even comes with a timer to help you speed through chores you've been putting off the longest. As Home Routines is designed specifically for housework to-do lists, downloading it will also help you stop cluttering your email and calendar with chore reminders.
15. Productive Habit Tracker — Rewards You for Completing Tasks and Pushes You to Keep Going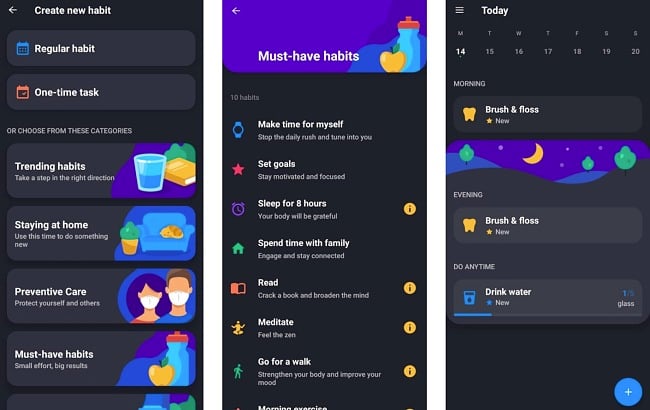 It's easy to become so overwhelmed with your to-do list that you start to put everything off until later, even if you planned to have a really productive day. If it happens more often than you'd like, use Productive Habit Tracker to create an individual routine and habits you'd like to stick to. The app will then regularly remind you to stay on track by sending you notifications of what you have left to do for that part of the day. It also collects statistics of how well you perform every day, rewarding you for completing your tasks and motivating you to build a longer success streak.
16. IFTTT (If This Then That) — Links With Your Apps to Ensure Your Surroundings Adapt to Your Routine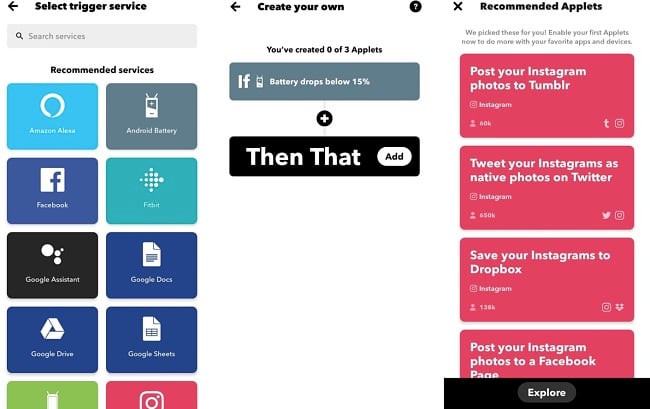 If This Then That turns your smartphone into an even smarter phone as it enables communication between almost all of your apps. IFTTT is based on the simple principle of creating so-called "action recipes" that trigger a chain of events. For example, "If it's 7 am, ask Google to tell me the news" or "If I take a picture, back it up in Dropbox". Essentially, the app includes your electronic surroundings in your routine so you can stick to it better. IFTTT is currently compatible with more than 600 other apps, like Twitter, Twitch, Weather Underground, Alexa, Google Nest, Philips Hue, Instagram, and more.
Download Life Hack Apps to Stay One Step Ahead of Everything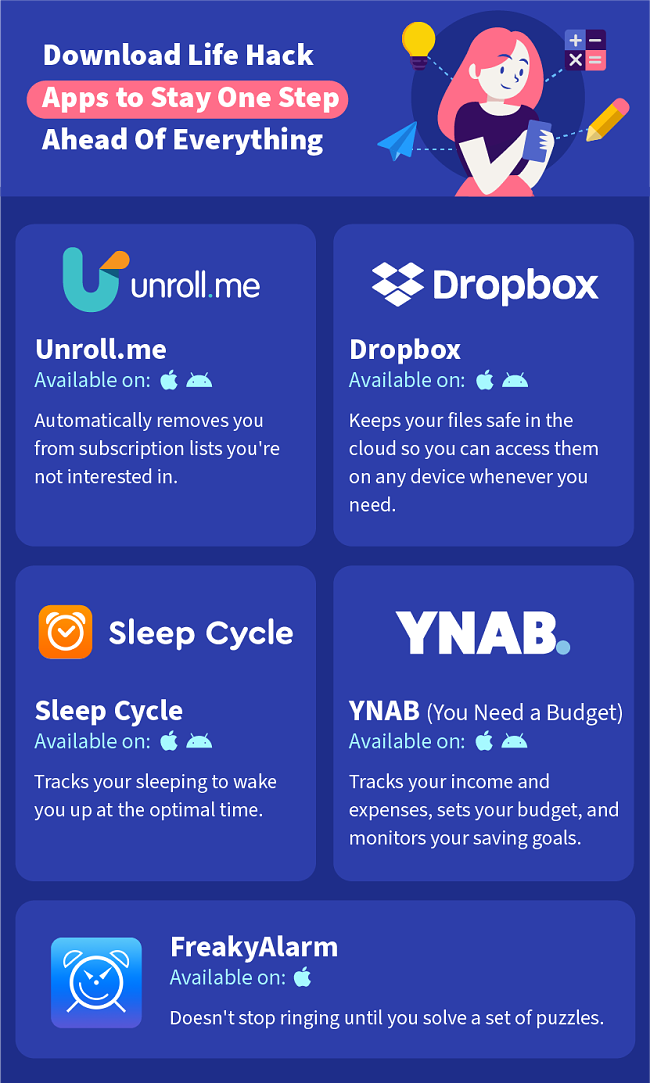 17. Unroll.me — Removes You From Unwanted Subscription Lists to Clear Your Inbox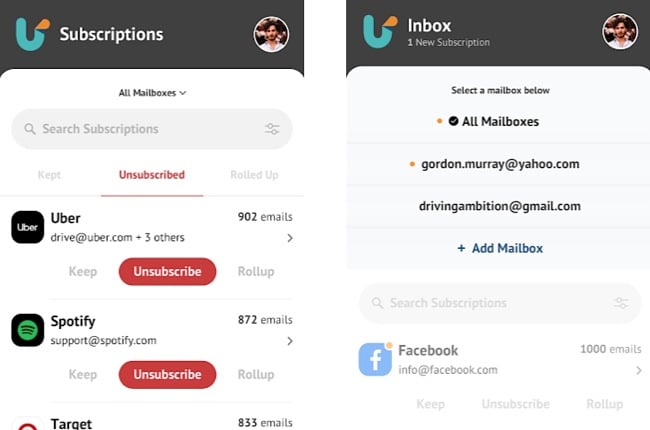 How many times have you found your inbox cluttered with emails you don't even remember signing up for? It happens to me all the time, but I don't have the patience to sit down and sieve through them all — and you don't have to either. Get a consolidated list of all subscription emails in Unroll.me to keep the ones you want and block any you're not interested in. No more scrolling through neverending marketing emails on your own on any email provider as Unroll.me is compatible with Gmail, Outlook, Yahoo!, AOL, and Google apps. Your inbox will thank you for that.
18. Dropbox — Stores Your Files in the Cloud so You Can Access Them From Anywhere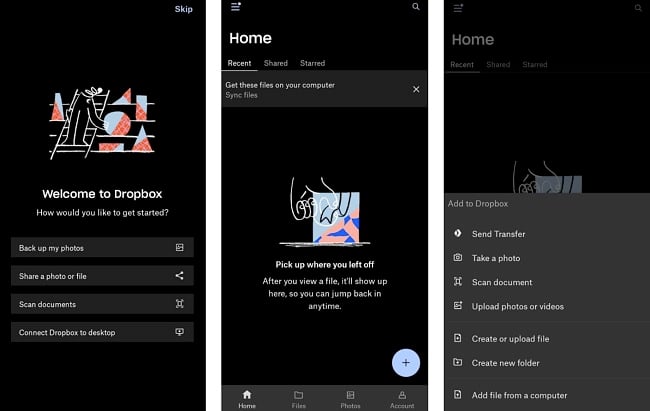 With Dropbox, you won't have to worry about ever forgetting to take your schoolwork or work assignments. Simply upload them to the cloud storage solution and access what you need on any device with an internet connection. You can also use Dropbox to upload photos, videos, and other file types, as well as make direct changes to the existing files. Everything is saved automatically, so even if you suddenly experience a power cut, your documents will remain up-to-date and safe. Be aware though — once you download Dropbox, you won't be able to say that "a dog ate your homework"!
19. Sleep Cycle — Tracks Your Sleeping Patterns and Gets You Up at Your Optimal Wake-Up Time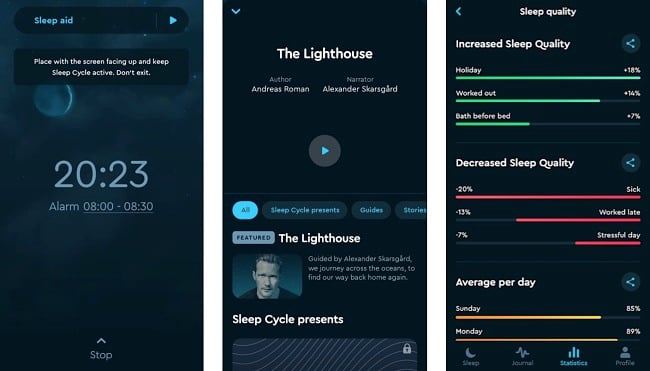 A restless night can put anyone on edge, but if you suffer from ADHD, you're more likely to experience much worse symptoms. Luckily, you can learn about your sleeping patterns, track sleep phases, and wake up at the optimal time with Sleep Cycle. The app collects information from your bedtime until the morning to generate detailed reports so you can find your best nighttime routine. I didn't even have to keep my phone in bed as Sleep Cycle works just fine from the nightstand or the floor. That's because the app uses your device's microphone to record and analyze any sounds in your bedroom which lets it identify your movements and sleep patterns.
My favorite feature though was the smart alarm clock that let me choose my desired wake-up window. This means that instead of waking up at 7 am with an instant alarm, Sleep Cycle had up to 30 minutes between 7-7:30 am to decide on my ideal wake-up time — which is when I entered the light sleep stage. This made me a lot less groggy in the morning as I wasn't brutally woken up from deep sleep so I was finally happy to wake up.
20. YNAB (You Need a Budget) — Displays Your Monthly Budget to Help You Save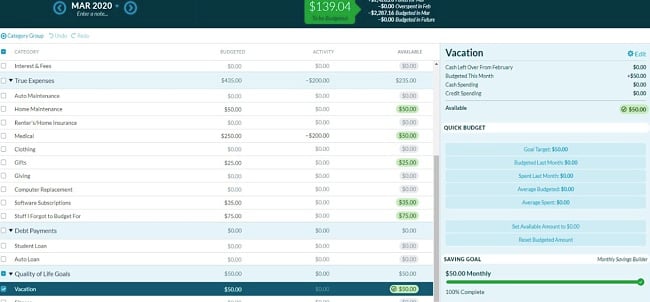 Excel spreadsheets are the thing of the past, at least when it comes to managing your budget. You Need a Budget tracks your expenses, sets monthly budgets, and lets you save for the future. I was also able to create specific money goals to save up for, like a trip to the Maldives or a Harry Styles concert. The app automatically analyzed my spending habits and calculated how much I had to put away to meet my goals on time. If that wasn't enough, YNAB can be linked directly with your banking account for real-time data analysis and accurate statements. This way you can take full control of your money and mindfully decide what you want (or need) to spend it on.
21. FreakyAlarm — Prevents You From Snoozing Your Alarm With a Set of Challenging Tasks
Available on iOS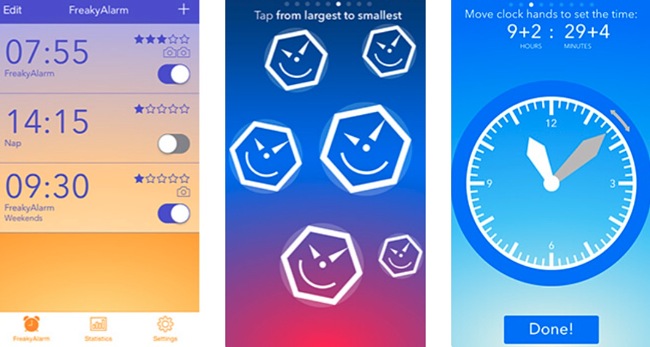 FreakyAlarm is an alarm clock that's so annoying it's extremely effective at getting you out of bed. Why? The idea behind it is simple: to turn FreakyAlarm off, you need to solve a set of puzzles and even take pictures of random objects in your house. This ranges from QR codes and barcodes to your family photograph. The games and tasks are selected at random every day so you don't fall into the same habits. The app has over 40 irritating sounds (with the option to add your own music) and 5 levels you can choose from to determine how much help you need to fully wake up. Even funnier, FreakyAlarm collects statistics from "your road to recovery" so you can see how much you've improved from the start. It's beautiful and evil all at the same time, but it quickly becomes a best friend of any snooze addict — as long as you can refrain from throwing your phone out of the window.
Teach Your Children How to Cope With ADD Symptoms Using Kid-Friendly Apps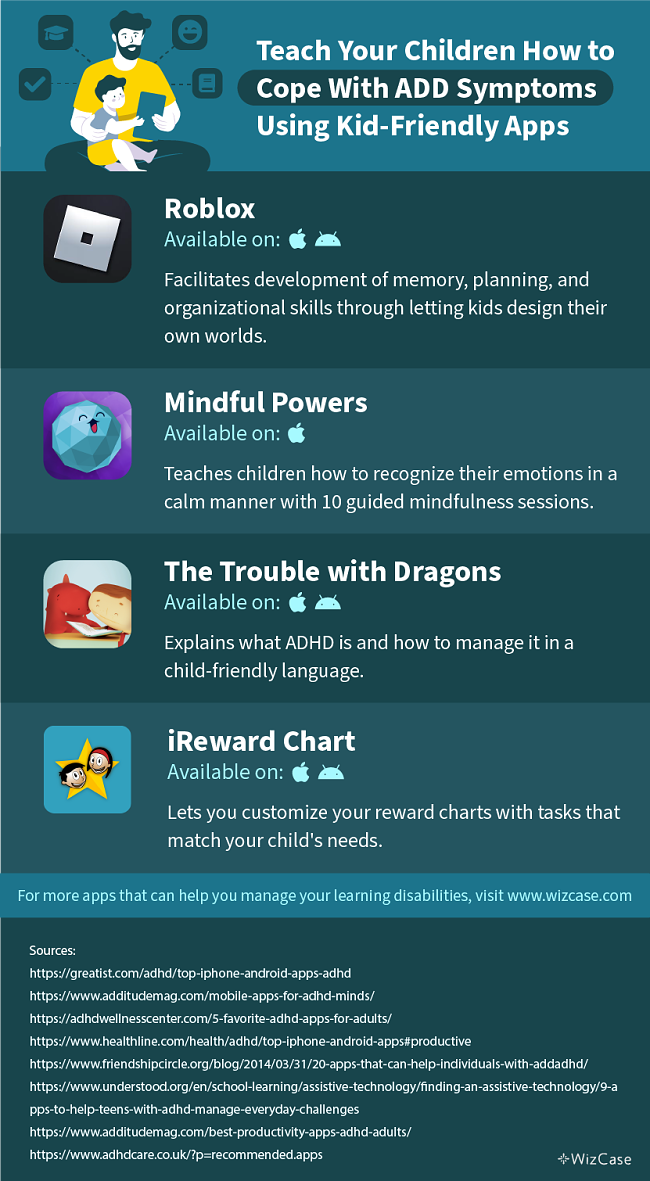 22. Roblox — Teaches Organizational and Planning Skills While Training Your Child's Memory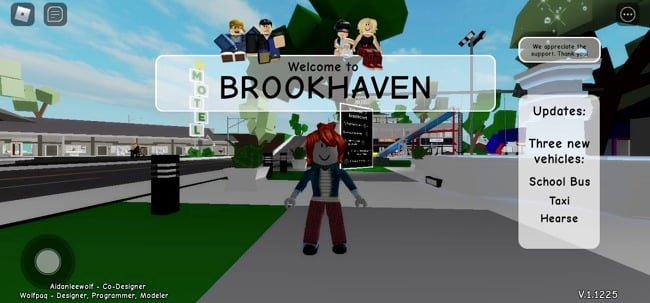 Video games are a great resource to teach kids with ADHD valuable life skills as they offer rapid, challenging tasks that hold a child's attention for a long time. Roblox is a popular child-friendly game that facilitates memory development, learning organizational skills, planning, and more. Your child will get to put their imagination to full use while designing virtual worlds their friends can explore online. The game also allows them to customize their avatars with an abundance of items, including, hats, faces, gear, and more. It's a really fun adventure that you can take with you on your mobile devices or install on a computer and Xbox.
23. Mindful Powers — Guides Children Through Mindful Sessions With a Friendly Flibbertigibbet
Available on iOS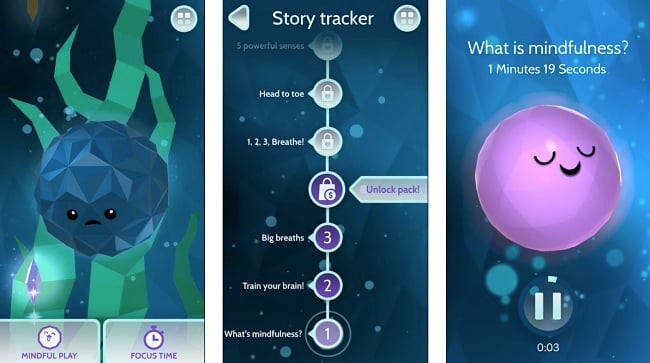 Mindful Powers offers 10 guided lessons to teach kids how to understand their emotions in a calm manner. Your child will start each session by interacting with a Flibbertigibbet, a friendly sphere that gets soothed or agitated depending on how kids interact with it. Through repeating their movements on the screen, children not only cause the Flibbertigibbet to relax — they begin to calm down themselves. Aside from offering a chance to slow down, Mindful Powers helps kids focus with a Flibbertigibbet timer. Set it up when your children have to complete a task and the Flibbertigibbet will repeat encouraging phrases and stop them from using the device for any other purpose.
24. The Trouble with Dragons — Uses a Popular Kids Book to Show Children How to Live With ADHD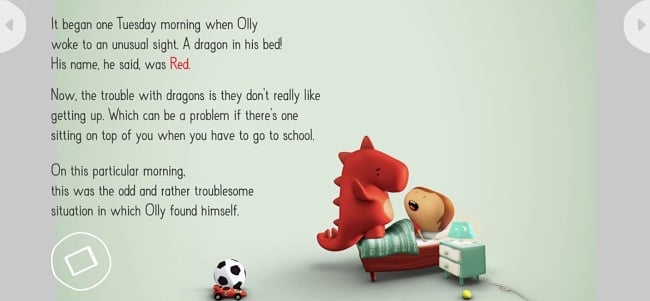 The Trouble with Dragons is a story-based app that explores what ADHD is and how to manage it in a child-friendly language. The app will introduce your child to Ollie and his dragon who makes his usual tasks, like getting dressed, having a bath, or even getting up, a lot more difficult. After many ups and downs, Ollie finally learns to accept the dragon as a part of his life and decides to train him. This heart-warming story offers gentle metaphors to show kids methods that make life with ADD easier. Additionally, the app keeps your children's attention by offering quick puzzles they can solve in between the pages. The Trouble with Dragons fits perfectly in any kid's routine and offers an opportunity for quality bonding time.
25. iReward Chart — Lets You Reward Your Kids' Behavior When They Complete Their To-Do Lists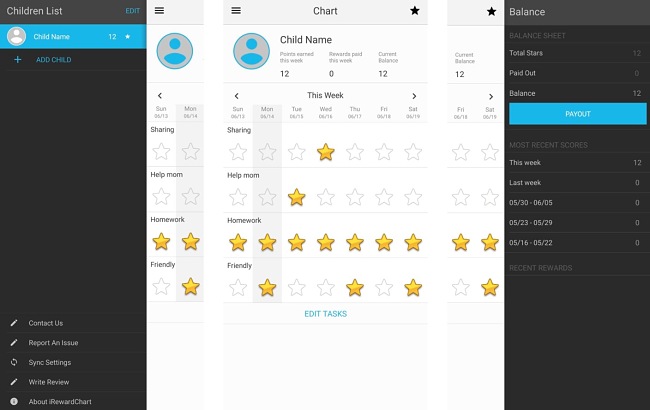 Traditional reward charts are great, but they often rip, get lost, and run out of sticker space very quickly. iReward Chart works like a regular reward chart, but in a digital version so you can customize it to meet your kid's routines. Aside from usual tasks such as brushing teeth, the mobile app lets you add abstract concepts to the table, including "Sharing" and "Patience". Once children tick something off from their to-do list, they get rewarded with colorful stars. Completing a whole week of tasks earns them a larger prize you can tailor to your preferences, like an additional $2 of pocket money or a whole hour of screen time. And the app will back up and sync your reward charts between different devices so both parents can keep up with your kid's achievements.
Managing Your ADD/ADHD Symptoms Gets Easier With Appropriate Mobile Apps
Technology can help kids and adults with ADHD take control of their symptoms by offering reminders, minimizing disturbances, and more. The easiest way to utilize it is by downloading appropriate apps on your mobile devices so you make the most of them at home, work, school, or on the go.
However, finding the apps that work for you or your loved ones isn't an easy task since many can make ADD symptoms worse. I put over 100 apps to the test but felt confident to shortlist only 25 that provide great resources without overstimulating your brain. Download as many as you'd like at once — or test one and bookmark this page if you want to add to your app list in the future.