3 Steps To Live Stream La Liga Matches Without Cable In 2023
Last Updated by Mackenzie Pringle on March 17, 2023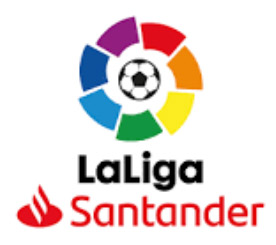 The end of the
La Liga Santander
is drawing nearer, and fans abroad are becoming increasingly worried about
how to catch the upcoming matches
.
If you're overseas, you may have noticed issues when trying to stream soccer, which is because broadcasters pay big bucks to have exclusive access in their home nation.
However, there are ways to access reliable streams anywhere.
Unfortunately, no source allows universal access from any country, but several channels provide coverage in a wide range of destinations.
How to get unrestricted La Liga access
Step 1:
Check if there is a broadcaster in your country that provides online access for free.
If there is, you're good to go, sign up to an account and log on to enjoy a match. If you're expecting people over to watch, it might be best to test things out before they arrive to avoid disappointment if things don't go quite right.
Check out our comprehensive list below, but countries with known free access include India via the LaLiga Facebook page or SonyLIV and Laola1 from Scandinavia and much of Eastern Europe.
Step 2:
Access another country using a VPN.
If you live in a country where free access isn't an option, find a broadcaster in another country that provides coverage online for free and use a VPN to bypass the geo-restriction.
There is a wide range of VPN services around, including free providers. However, paid services often offer superior connection speeds, uninterrupted access, and a whole host of other features.
Once you have a VPN, connect to countries with free access outlined below and see which channel works best for you. If you have trouble, trying another country through your VPN might help.
Step 3:
Find (and pay) for a local broadcaster.
If the above two steps haven't worked out, or you want coverage direct to your television, you'll need to find out which broadcaster has rights to La Liga in your country and make sure you sign up in time to catch a match.
Wikipedia has a full list, but in Argentina, Brazil, or Chile, you will need to subscribe to ESPN, Canada, US, and Australia via BeIN Sports, and if you're from Ireland or the UK, Eleven Sports is the go-to.
Many of these broadcasters allow online access for a lower price but are available on your TV for a full paid subscription with companies like Sky.
Many football fans also choose to use online match streaming sites. However, coverage from these sources is inconsistent, in low resolution and can be far less secure, with the risks of having to click through ad-infested sites to try and find that perfect streaming source.
Stick to the steps above for the best results.
Channels That Stream La Liga Matches
Free Options
These are the most reliable and popular channels that allow you to stream La Liga matches for free.
1
Laola1
Based in Austria, this channel offers free access from Scandinavia and many Eastern European countries including Estonia, Belarus, Armenia, Moldova, Azerbaijan, Lithuania, and Latvia.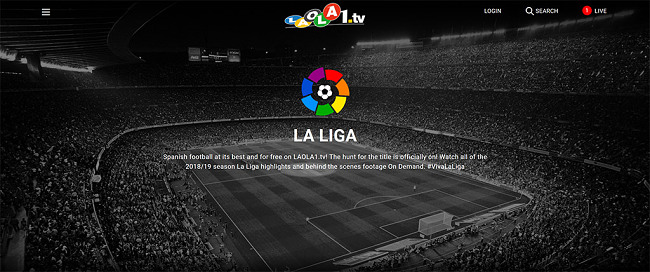 If you're from any of these places, you're ready to go. If not, a
quality VPN connection
to a server based in one of these countries will provide you with the best coverage of each match.
Laola1 also have robust mobile apps that you can access their content from on the go.
2
Facebook
Believe it or not, Facebook now has rights to live stream La Liga matches to mobile devices in India, Afghanistan, Sri Lanka, and Nepal. Just like the LaLiga Facebook page and find the videos section to see all their published content.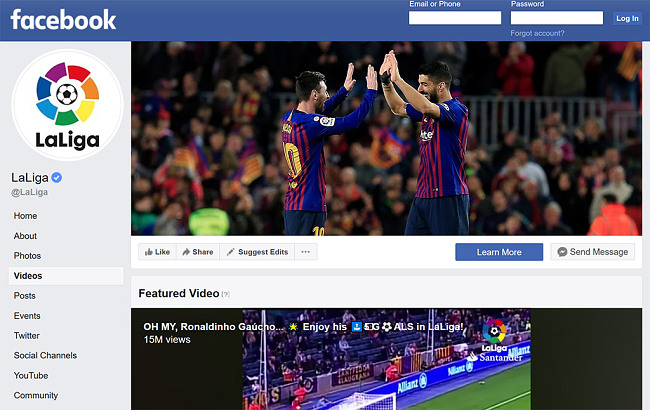 Unfortunately, you
may be limited to 360p resolution
, and at this stage, you won't be able to cast to a bigger screen but hey, free is free right? You'll need a
VPN with a mobile app
to jump in on the action if not already in one of these countries.
SonyLIV also provides a full resolution stream to their paid subscribers in India.
Paid Options
If you're struggling to find a reliable VPN, or want a 100% legal paid option, then the following options will be right up your alley.
3
BeIN Sports
The channel you are likely most familiar with, BeIN Sports holds La Liga coverage rights in a massive range of countries and are very dominant in La Liga coverage. The regions they provide access include Spain, Turkey, North Africa, the Middle East, and France directly via their website.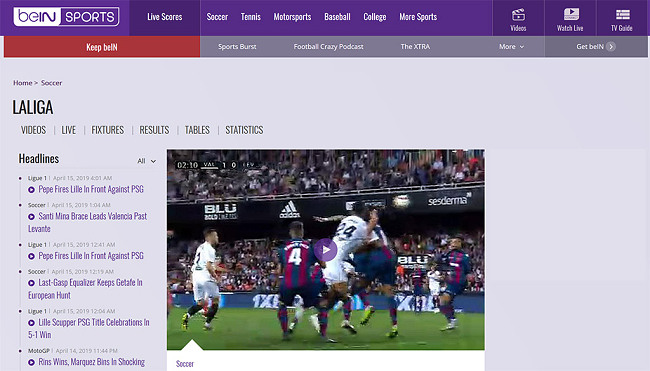 You can also catch La Liga on BeIN Sports through other broadcasters in
North America, Indonesia, Malaysia, Thailand, New Zealand, and Australia
.
If you already subscribe to one of these broadcasters you may already have access or be able to add on BeIN for an additional fee. Otherwise, check the pricing for BeIN Sports Connect in your respective country.
4
Sling TV
Sling TV is an American service that provides La Liga access via BeIN Sports to those based in the USA, they have varying different price points depending on the plan you choose, and they also offer a 30-day trial if you're only after temporary coverage.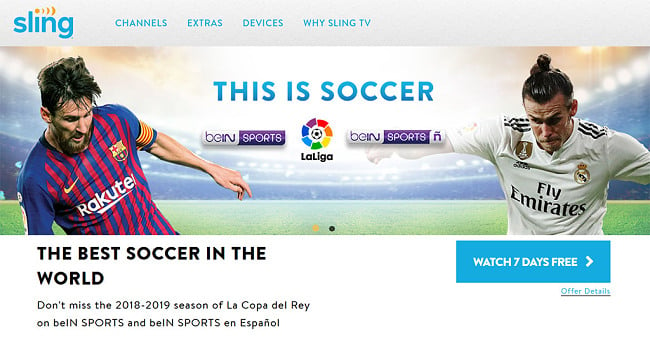 They also offer
packages internationally
so check to see if your region includes BeIN via their website.
Summary
Ultimately, there is comprehensive coverage of La Liga in almost every country in the world, so if you somehow can't find a quality free stream, then a VPN service will unlock the rest of the world's broadcasters to you, giving you free rein over international deals and pricing perks.
All you have to do now is find your perfect source.
Why You Need A VPN
Using a VPN is crucial when trying to stream La Liga matches as it's needed to gain access to some of the most popular channels.
If you're in different parts of the globe that don't live stream the matches, a VPN will allow you to spoof your geolocation and trick the channels into thinking you're in an approved streaming country.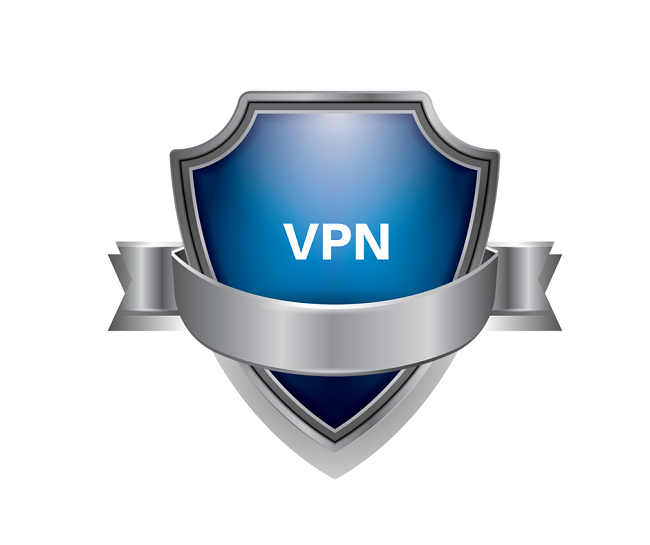 Another
significant benefit to using a VPN
while watching these matches is that
your download speeds can increase depending on if your ISP
has been throttling your connection.
There's also the many other bonuses that come with VPNs like higher levels of encryption and security to protect you and your data from prying.
These days there are many hackers, government, advertising agencies, and cybercriminals looking to steal your information. Being online without encrypting your data can leave you extremely vulnerable to attacks with a higher chance of becoming a victim to cybercrime.
Free VPNs And La Liga
There are plenty of choices when it comes to VPNs, and some of the options available are better than others. Premium and paid VPNs have a more reliable reputation when it comes to your privacy and protection. By having paying customers, they can invest in more resources, provide a higher quality product, have more features, and generally be a safer choice.
On the other hand, free VPNs are more likely to sell your data onto to third-party advertisers, or in the worst case cybercriminals. They need to make money from their product somehow, and without you paying, this is often how these VPNs make a profit.
If you find a free VPN that is reputable and trustworthy, they tend to be limited and reduce the number of available servers, slow your speeds, or restrict your bandwidth.
Limits won't do if you're trying to watch a La Liga match because they will make it practically impossible to successfully stream a live game.
Conclusion
For all of La Liga's overseas fans, there are several ways you can access channels that stream your favorite matches. With both free and paid channel options, there's something to suit every individual's needs.
Don't forget to invest in a quality VPN before streaming La Liga so that you can stay protected at all times and get the most of those live games.
Our recommendation would have to be ExpressVPN as it's an excellent all-around service with the fastest speeds available, meaning you won't have to worry about missing a single second of the match.