Definitive Guide to Raising Religious Children in an Online World
Last Updated by Nick Soucy on June 22, 2022
"Teach a child in the way he should go; even when he is old, he will not depart from it."
Proverbs 22:6
It's a Mad, Mad, Mad Mobile World
We see it at home. At church. At school. Kids spending
crazy long hours in front of screens
. In fact, today's average kid spends
9 hours in front of a screen.
It's a fast-paced world, and our children are increasingly connected to the Internet. They cling to it. They rely on it. They log on through a host of different smart devices, computers, wearable technology and all sorts of video games.
Problem is – we don't always know what they are watching and doing online. According to Pew Research, 95 percent of American kids had smartphone access in 2018, and 45 percent reported being online "almost constantly."
1. Benefits of the Digital Age for Kids
Like any technology, there are benefits and drawbacks to the immersive qualities and addictive allure of digital tech. Like it or not, technology has become inextricably linked to our lives, and more so in the lives of future generations.
And while there are some real dangers we'll discuss below, it's not necessarily as scary as Hollywood horror flicks about the "dark web" would have us believe. In addition to offering wholesome family entertainment and making it easier to do school assignments, there are many other positive aspects to the digital world.
With proper guidance, the Internet can help our youth find productive hobbies or even to craft marketable life skills like:
Coding
Web design
Graphic design
Advanced manufacturing
AI and robotics
Social media marketing
Writing and research
Freelancing and entrepreneurship
Starting an online store to sell crafts
Managing resumes and applying for jobs
…and countless other industries that are emerging or have yet to be invented. Who would have thought 10 or 15 years ago that their kids would grow up to be a "social media influencer," do makeup tutorials on a monetized YouTube page, or make thousands of dollars playing video games for an online audience?
But now these options are now part of the Millennial reality.
2. Dangers and Risks to Our Kids
Of course, there are potential risks and dangers as well. We want our kids to learn the skills and tools to make their lives easier, have some fun and earn an income later in life— but we want them to be safe while doing so.
Conventional wisdom might suggest that kids spending time online is safer than roaming free at parks where the children of older generations were at greater risk for abduction and other real-life dangers.
But sadly, the ability to explore the Internet unsupervised can lead to those same real-life kidnapping, theft and bully-related dangers.
3. The Importance of Community-Level Engagement for Digital Safety
As adults, we wear many hats— members of the church, parents, coaches, and mentors— and we need to stay on top of privacy and security options to can help keep our kids safe and happy while online.
The truth is, many of us are ill-equipped to compete with the fast pace at which our kids absorb and surpass us in technology. With grade-school children being more web savvy than most of the adults in their lives, this knowledge gap can spell trouble. It's time to bridge that gap and put tools in the hands of parents and guardians to protect our youth. The good news is – it's easier than you think.
Worried about being a "helicopter parent?" Look at it this way ­– you're a caretaker, so you do things for children's safety, not to punish them. If you or your congregation's parents are reluctant to monitor your children because it feels intrusive, just remember that it's not spying—it's good parenting.
By opening a healthy dialogue with your children, you are showing them respect, setting expectations and letting them know that you won't tolerate any unsafe, unkind or immoral behavior online.
4. The Role of Religious and Educational Institutions in Protecting Youth Culture
Our nation's parents, schools, coaches, teachers, public safety officials, and church leaders each have a role in protecting the welfare of our youth.
As people of faith, we know that members of the church offer families excellent moral guidance as well as practical child-rearing advice. After all, we all care deeply about the well-being of our young people, and it takes all kinds of adult leaders to help shape and nurture our local youth.
Share on Facebook!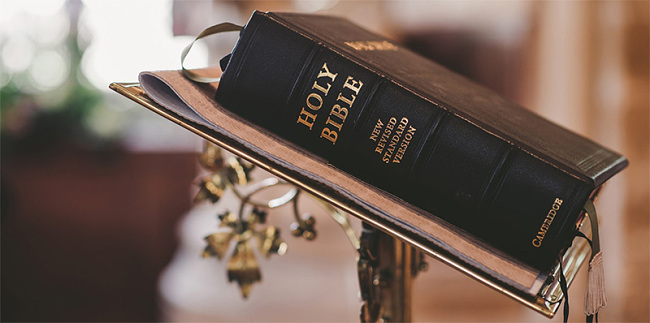 The
holy books teach us about being kind, forgiving, tolerant and hospitable
. All good lessons we
forget too often
. Spiritual leaders recognize the importance of a healthy and thriving family unit, as well as how important strong family life is to successfully rear emotionally and spiritually healthy children.
The church, like the school system, is one of several institutions that act as a support network in the proverbial "village" that helps us raise our community's children. The church can provide a helpful moral framework for treating others with respect and dignity, which goes a long way in developing positive habits for online interactions.
But parents and church leaders also need to do their homework about modern technology, including how to protect their children from certain kinds of online dangers. Without adequate supervision and tech-based solutions, our children are vulnerable to any number of online threats:
Computer viruses.
Stolen identity.
Cyberbullying.
Sexual predators.
Viewing inappropriate content.
5. 10 Tips and Rules to Keep Kids Safe Online

If kids are using computers or devices as p
art of Sunday school teaching, or you just want to help parents manage their kids' digital lives at home
, start by establishing clear rules and guidelines:
Make a list of your rules and go over them with your child.
These could be rules about staying off social media and adult sites, avoiding video games or sites that require a credit card or PayPal payments. It should also include time limits so your child knows they can't be online for hours at a time.
Put the family computer in a central location so you can see what your child is doing. If you give your child or teen their own computer, make them use it in a family room so you can monitor it. Do the same with smartphones, tablets or video game consoles.
Monitor the sites kids visit and tell them you are doing so. Require them to friend you on all social media accounts.
Require permission before download any apps, games, movies or subscriptions.
Bookmark a kid-friendly browser so they have to search with heavy parental controls that can't be turned off.
Keep your browser updated and use child-friendly plugins. (more on this below).
Ask detailed questions about computer use (homework, games, movies, etc).
Teach your kids not to engage in cyberbullying, harassment or any other type of "trolling." Also, teach them that they need to let you know if they are being bullied online. Studies show that the anonymity that comes with online posting makes it tempting for children to engage in more negative posting online – so teach your kids to be positive and not to say anything unless they have something nice to say. Words of Wisdom from Bambi.
Make sure you personally meet anyone your child wants to interact with online. Ideally, your kids should be restricted to talking online only to real friends they know from school, church or sports.
Teach your child not to give out any personal information over the Internet or social media that might reveal your family's location, financial information, vehicle information or other data that could lead to abduction, burglary or identity theft. Share on Facebook!
6. Establish Real Social Networks
Speaking of social media, let's talk about socializing outside of the home. It's a different world than the one we grew up in. Gone are the days when we are required to leave the house to interact with the world. Our kids can chat, Skype, Facetime, call, text, order food, do their homework and do just about anything else online.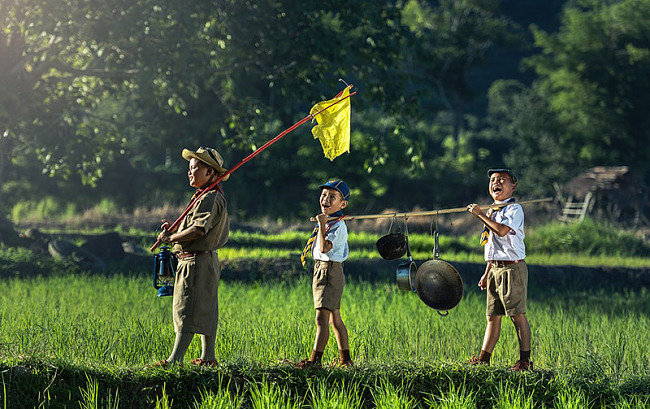 But there's no reason they can't have a blend of
real social networking
as well. In fact,
it's crucial to their physical, spiritual and developmental well-being
. Excessive social media and screen time has been shown to cause anxiety and shorter attention spans, especially in children. It's creating new generations of multitaskers, despite that multitasking is shown to be ineffective and distracting.
It's our job to cut back on screen time and make our kids spend time outdoors and engaging in real life. Let's call it real-world socialization. To keep your kids healthy and happy, keep them busy with age-appropriate, non-Internet activities like:
Playdates
Sleepovers
Camping
Sports and games
Field trips
Picnics
Youth clubs
Church outings
Concerts
Museum Visits
Zoo trips
Volunteer work
After-school activities
7. Top 10 Resources for Privacy and Parental Control
Luckily, for every tech-based problem, there is a tech-based solution. Do your homework and learn all the ways you can use technology to keep your kids safe online.
Tutorials and Research:
Kid-friendly Browsers and Plugins: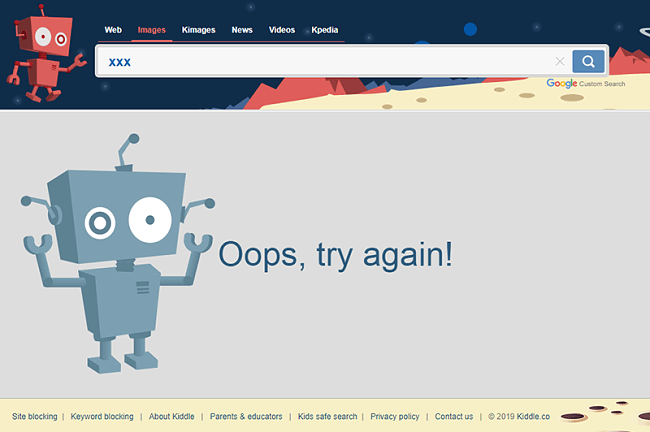 Software and App Options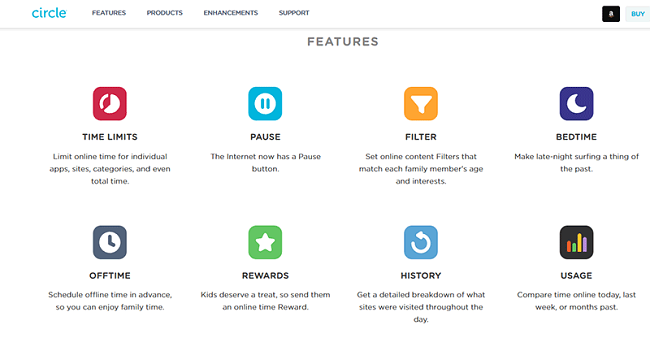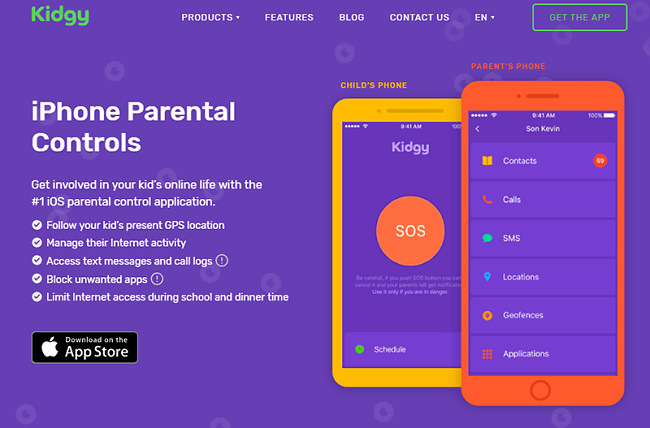 For more parental apps, check out this handy overview from
Digital Trends.
You can learn more about safe browsing by reading The Ultimate Guide to Safe Online Browsing.
8. Customizing Device Security Settings
Most computers and smart devices will allow you to enable restrictions of various kinds, and password protect the controls so your kids can't disable them.
Install ad blockers to keep kids from seeing inappropriate ads or accidentally downloading software
Set parental passwords so content and apps can't be downloaded without them.
Set purchasing passwords so kids can't buy games, watch adult content on Netflix, or anything else without permission.
Create a separate "kids" account that has strict limitations on browser use, content filtering, and even and even a time limit that locks the browser when the time is up.
Turn off location settings.
Disable any app features that try to collect data.
Use the help features in your browser to learn how to set up "safe searches" and parental locks.
Configure your router with built-in parental controls to restrict wireless content on all devices.
Configure parental locks on gaming consoles that can connect to the Internet.
Pay close attention to those long and boring user agreements for social media sites like Facebook, who famously collect and sell user data. Share on Facebook!
9. Dealing with a Child's First Cell Phone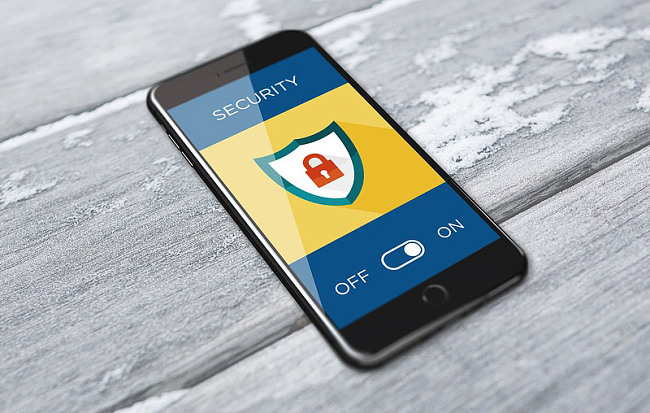 Kids today consider their
first smartphone
to be an
important milestone for status and social acceptance
.
It conveys a degree of trust from the parents and bestows great entertainment, power, and responsibility onto the child, who may be tempted to abuse it—especially at school, away from parents. Talk to your teens about the permanence of their decisions online. Something controversial they post in their youth can haunt them later in life.
6 Rules to Enforce for Your Child's Mobile Phone Use:
Answer calls only from familiar numbers. This avoids telemarketers, predators or bullies.
Get permission before downloading any files or apps.
Do not engage in sexting or risqué photo sharing. If photos end up on the Internet, they can stay there forever.
Obtain permission before photographing or video recording someone.
Limit location sharing options in your phone's settings.
Never text and drive (for Teens or younger children driving with older friends).
10. Communicating Effectively with Children
Tech tools are great, but we can't forget the hallmark of good parenting – communication. Child psychology reminds us that children communicate differently than adults.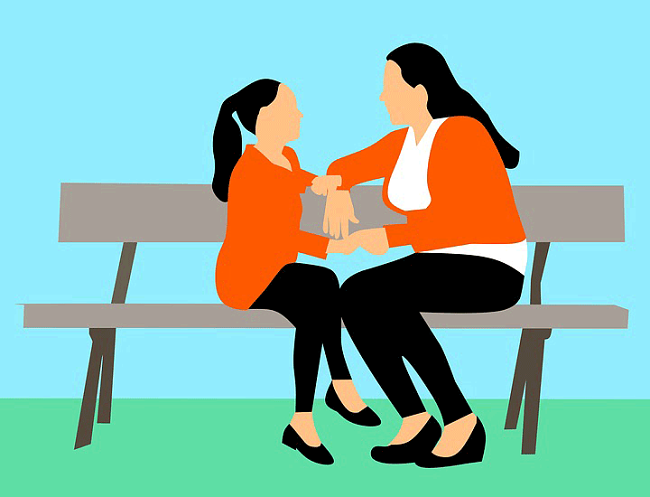 High schoolers, middle schoolers and elementary-aged children each
have vocabulary limits and varying social pressures
that affect how and when they are willing to talk to parents, mentors, and clergy. Remember to
tailor your conversation to age-appropriate levels of discourse
, and keep in mind that your
first duty is to listen without being dismissive or judgmental
.
There are generational gaps that adults often have difficulty understanding with online technology and how children choose to communicate with the world. Growing up is tough for kids, and so they will often withhold important or embarrassing information from their parents— especially if parents don't cultivate an open and honest home.
Do your best to help your church's parents stay abreast of how their children use the Internet.
11. Protecting Kids from Cyberbullying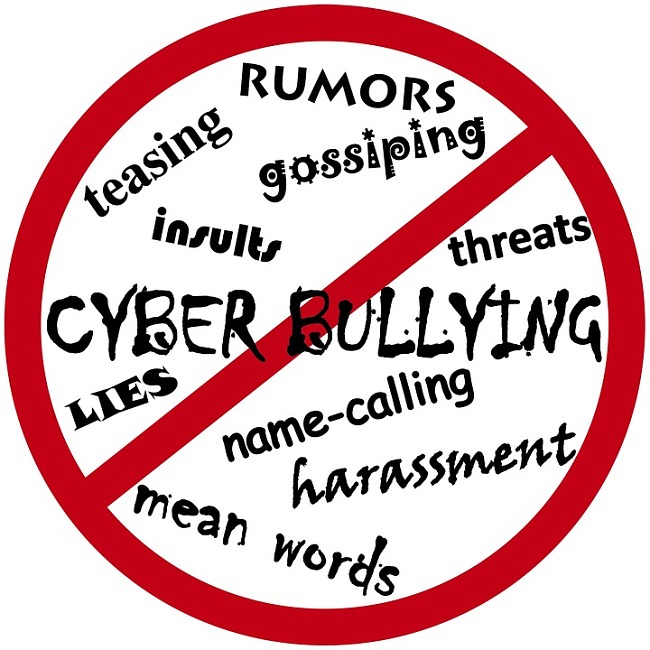 Bullying
is a growing problem.
Research shows 13 million children are bullied by their peers yearly. According to The Bully Project, staggering 75 percent of middle school students say this harassment arises from bias about their race, body type/image, sexual orientation, religious affiliation, or cognitive/physical disability.
Social media brings an even more ubiquitous and pernicious dimension of cyberbullying— which is shockingly brutal and relentless. Throughout America, we have seen tragic examples of how bullying can lead young people to engage in self-harm and tragically, some even take their own lives.
How Parents and Guardians Can Help
Too many parents, pastors, and educators are unequipped to deal with chronic disciplinary problems that lead to cyberbullying. Churches can help educate parents about the measures available for mitigating cyberbullying and by providing our youth with discipline-building extra-curricular programs like those mentioned above.
Studies show that when children have productive after-school activities, they are less likely to be bullied or engage in bullying themselves. Idle hands, as they say. According to The Bully Project, every day over 160,000 children stay home from school from fear of their bullies.
This happens too often, with too little resources committed to prevention. The church can and should play an important role in reducing bullying behavior and learning to cope with the stresses of childhood.
Children will naturally push boundaries and sometimes lie if it will save them embarrassment or punishment. As moral role models, parents and church leaders need to help children avoid dishonesty so we can keep them safe and happy in their online and social experiences. For more information check out our Comprehensive Cyberbullying Guide for Parents.
Communication is Vital
Effective communication includes giving advice, but it also means listening with a sympathetic ear. Be sure to avoid judgmental statements like "Toughen up" or "Everyone gets bullied—it's part of school." These negative dismissals only make children less likely to approach adults for help.
Spiritual leaders can offer to speak about bullying at school assemblies or simply during regular sermons. They can also point parents to resources like www.stopbullying.gov that help keep parents in control of their child's online safety.
Rather than writing off online bullying as an inevitable fact of adolescence, let's work together as a village to nurture and mentor children to behave better.
Laws and regulations
Although sometimes difficult to enforce, there are some laws on the books to help us go after companies that seek to exploit children.
The Children's Online Privacy Protection Act (The COPPA Rule) was established to protect the personal information of our youth online (children under 13). COPPA requires sites, apps an services to notify parents and seek approval before they collect or use a child's personal data. Read more about COPPA regulations at the FTC website.
Also, be sure to check with local law enforcement and non-profits about other cybersecurity and anti-bullying laws that may be in place in your state or city.
12. Being Proactive Parents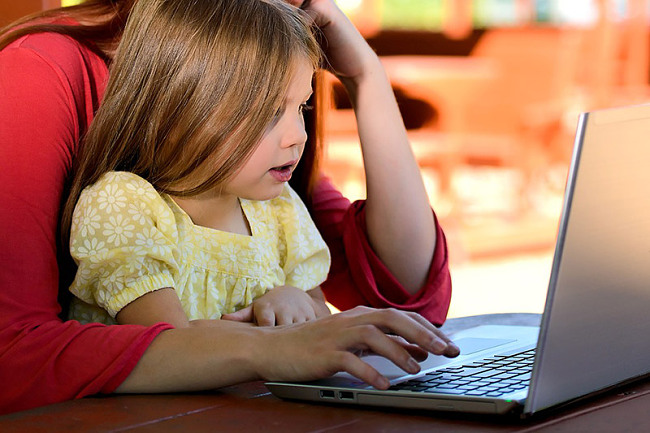 The Internet can even be a fun and interactive place for children to study their faith and learn more about charitable opportunities in their community.
Establish firm rules for their Internet and device usage. Demand that children obey school rules and regulations about using computers and smart devices. Teach them about smart computing to help prevent hacking.
4 Helpful Tips to Avoid Getting Hacked:
Make Your Social Media Accounts Private. Kids and teens should make their accounts private, to minimize exposure of their personal lives. They should also friend you so you can monitor what they post.
Protect Those Passwords: Tell your kids to play smart with passwords. Never share passwords except with a parent. Use complex passwords that are harder to break, and use a different password for every site or app.
Use two-factor authentication: This authentication means that if a hacker has only your email address, they can't bypass the authentication without physically having your phone in their hands.
Never open suspicious emails, especially those with attachments. You could be the victim of a phishing scam or inadvertently download a virus or ransomware.
13. The Future of Online Safety for Children
As technology continues to adapt, it's harder for adults to staying one step ahead of kids. But we can do it by being proactive.
While it's hard to know what sophisticated new forms of digital tech will become popular in the future –perhaps virtual reality ­– we at least know that there are dozens of tools and advocacy organizations available to help us keep our kids safe online.
Above all else, communicate with your child openly and frequently about your expectations for safety, privacy and online conduct. Online safety for kids­ – like all other forms of real-world safety – starts at home. With love, discipline and good parenting.