Get 69% Off ZenMate Ultimate VPN with This Coupon Code
Last Updated by John Bennet on June 20, 2022
ZenMate VPN has built a reputation as one of the best VPNs for accessing blocked content — they'll even discount your subscription if there are service lapses.
Aside from providing access to virtually every streaming platform and site available, ZenMate VPN is also known for:
No logs
AES 128-bit encryption
Simple interface
Unlimited bandwidth
Use Coupon Code SUMMERMATE18 For Big Savings
If you're looking for the best deals on ZenMate VPN, you have a few different options.
Here's the current price setup: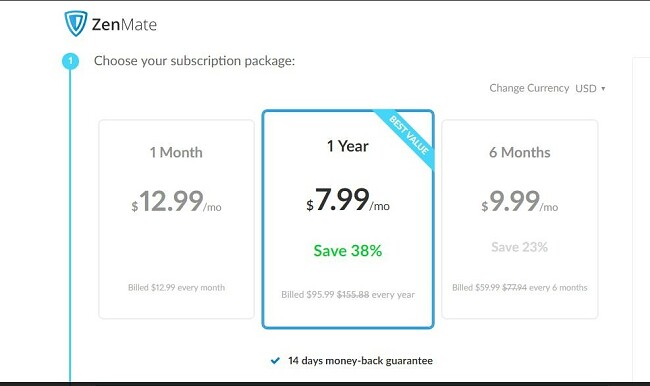 The one-month subscription is a bit high when compared to others, but if you go with a one-year subscription instead, you'll save 38% off, with a total of $95.99 billed annually. That comes out to $0.26 per day.
While this is a good price, there is a way to save even more with a discount code.
On the bottom right of the price screen, enter the code "SUMMERMATE18"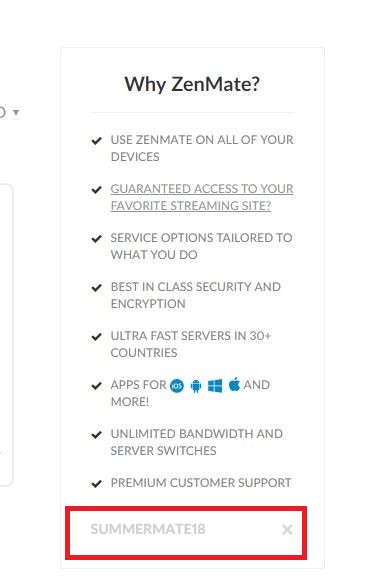 Doing so will bring up these prices: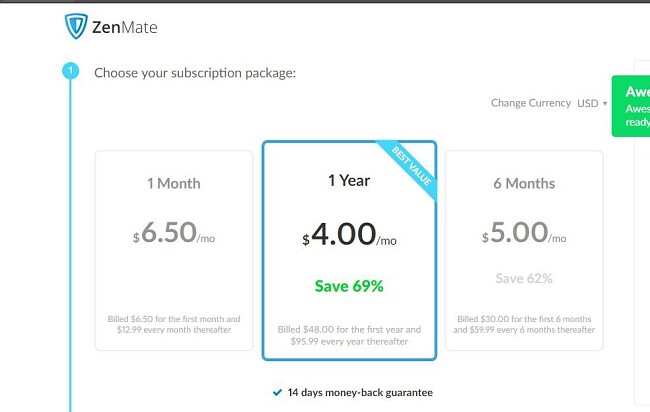 As you can see, one simple code now gets you 69% off when purchasing a one-year subscription. With this discount, you'll pay $48.00 for your first year instead of $95.99, saving you $47.99 off the initial one-year plan, which now comes out to $0.13 per day.
This extra discount is only good for the summer.
As the discount code indicates, this extra 50% off a ZenMate VPN subscription is only good for the summer. ZenMate has not indicated just how long they will keep this discount going, which could actually end before the summer if they feel like it.
I wouldn't take my chances. If you want to get one of the most successful VPNs at unblocking content for just pennies each day, take advantage of this deal as soon as possible, otherwise you risk missing out.
Click the button below to be taken to ZenMate's signup page, and don't forget to enter the discount code SUMMERMATE18.
View all our VPN deals and coupons