2 Ways to Get Netflix Subtitles in the Language of Your Choice

Last Updated by Sarah Barnes on October 23, 2020
According to online forums and social media, VPN users are getting more and more frustrated with the fact that they can't always find the subtitles they need. There are also similar complaints about the lack of availability of certain dubbing.
Each Netflix region only has subtitles and dubbing in relevant languages. For example, typically, you can't use European subtitles if you're watching Netflix in the US.

In this article, we look at
how you can find Netflix subtitles in any language
.
Getting the Subtitles You Need
1. Change the Language in Your Settings
Visit the 'Account' section of the Netflix homepage
Go to 'My Profile'
Click on 'Language'
Select the language
Stream any content
While this can fix the problem, there are downsides. Firstly, this will change the language of the entire Netflix account interface. This can be confusing if it's not your native language, and you're using subtitles or dubbing for learning, for example.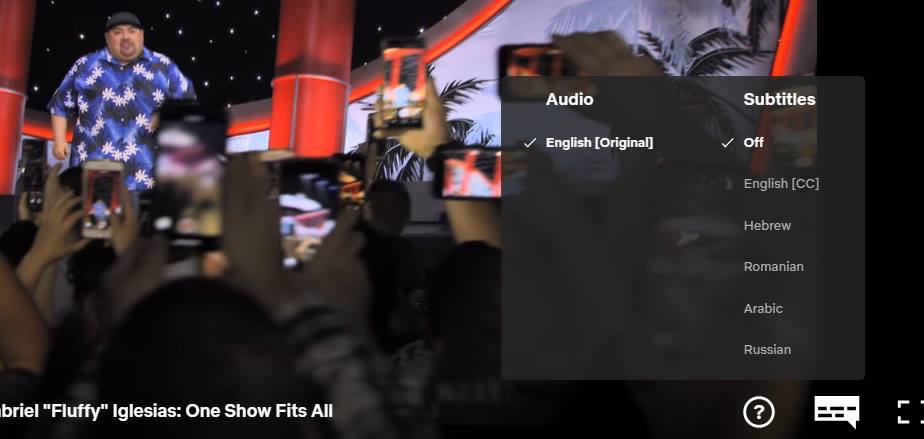 Notice the subtitles options when the interface is in English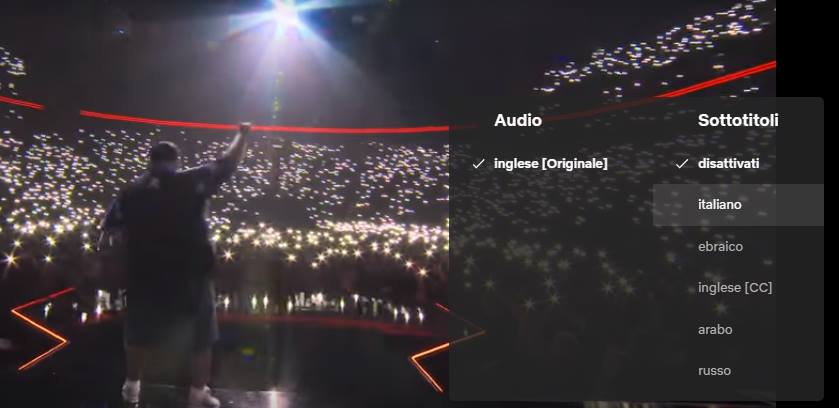 We changed the interface to Italian, and now we have the option for Italiano subtitles
Additionally, if the content you want to watch doesn't play in your preferred language, it's likely that it isn't available for your specific location.
In this case, you can use a VPN to bypass Netflix geo blocks and connect to any available country of your choice.
2. Get Show Information on the Netflix Site
You can check whether the content is available in your preferred language by visiting Netflix.com/subtitles and searching the title. However, the list of subtitles will again vary depending on location.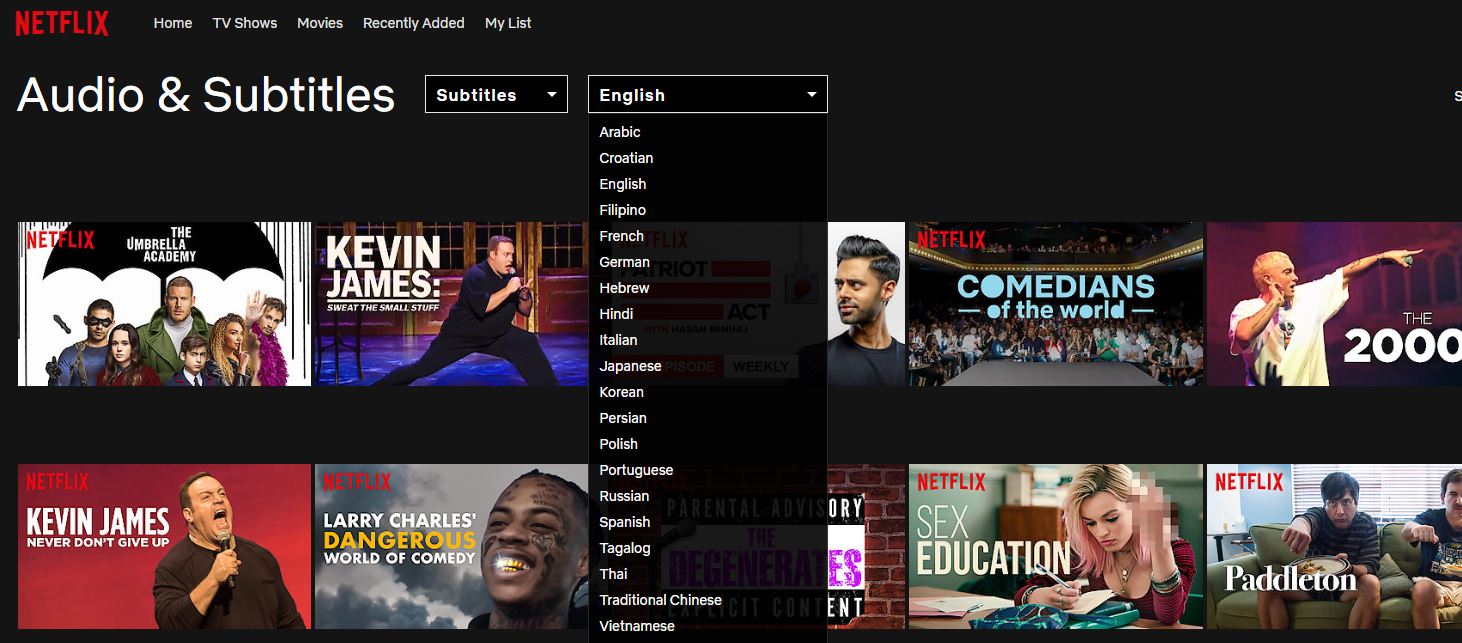 This will display shows that have the option for the subtitles in the language you select.
If you're not in the US, you can use a VPN to connect to US Netflix, which has the subtitles for every Netflix supported language.
Using a VPN To Access Netflix Shows in Different Locations
When using a VPN to access subtitles in a different language on Netflix, the provider's network needs to have available servers in the specific locations. For example, if you're from the US and you want to gain access to French subtitles, there need to be available servers in France.
VPNs assigns users an alternative IP address. By doing so, any identifying information is obscured, and it can appear as though you're anywhere you like. Therefore, you can access the functionalities you need to stream regional content.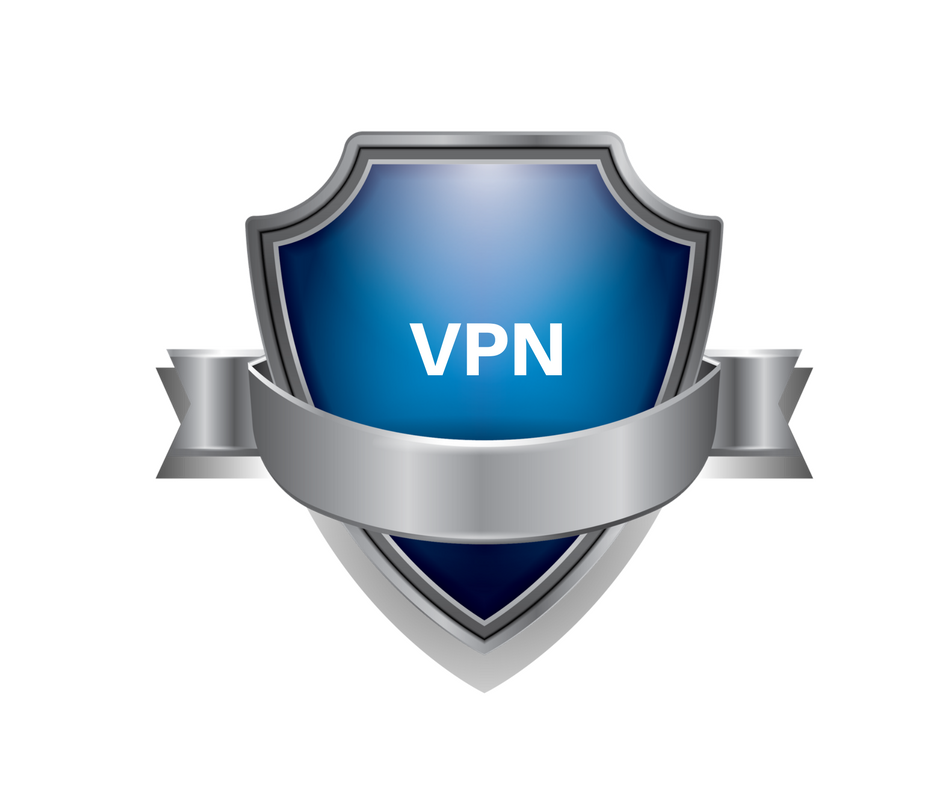 Additionally, the
VPN protocols
need to sophisticated enough or compatible with bypassing the restriction blocks of streaming services like Netflix.
Furthermore, EU portability law means if you pay for a subscription with a European billing address, the available content will remain the same if you travel within Europe. As a result, you will not see a change in your account if you connect to a French server if your billing address is in the UK, Spain, or any other European country.
How to Choose the Best VPN
It's important to note that not all VPNs are the same. Generally, it is recommended to use a service which provides specific features, including
Unlimited bandwidth and no throttling
High speeds
Military grade encryption
An application for your preferred devices
DNS and IP leak protection
It's also essential that the service you go for has strict privacy and no logs policies. This will ensure that your data doesn't land in the wrong hands. This feature also means your browsing information isn't sold to third party advertisers.
Top 5 VPNs for Netflix
Rank
Provider name
Our score
Price
Bottom Line
There are ways to find the right subtitles and dubbed versions of all movies and shows.
The most efficient and safest method is to use a VPN to connect to a server in the location of the language you want
.
That said, it's important to note that available subtitle languages can be limited. Sometimes, your preferred settings just aren't available on Netflix.