[Solved] How To Completely DELETE Your Facebook Account In 2020
Last Updated by Mackenzie Pringle on March 01, 2020

Deleting your Facebook account
may seem tedious, but we are here to tell you it's not. If you want to remove embarrassing posts from a potential employer, are looking for a fresh start, or just a social media cleanse, it's an excellent place to start.
People currently have security concerns when it comes to Facebook, which is leading to more account closures. Whatever the reason might be, we're here to make the process easier.
If you're finished with social media and want your Facebook account gone, you'll need to delete it forever, not just deactivate it.
In the past 20 years, the growth of the internet and subsequently, social media has been phenomenal. While this has been a massive convenience for business operations, keeping in touch, and day to day life, it has its drawbacks when it comes to privacy. Facebook, in particular, doesn't do us any favors for our privacy online, as it is one of the most easily hackable sites.
Facebook hacking is regularly highlighted, with weekly scandals of cyber attacks invading our privacy. For this reason, if you're thinking about deleting your account, you're not alone. The massive Cambridge Analytica scandal in 2018 saw millions of Facebook users having their data harvested. The scandal caused global outrage and pushed a shift in users trust in the platform. These scandals, combined with the increasing worries about how social media affects our mental health, are moving more people to deactivate and delete their accounts.
Before you decide to delete your account permanently, consider revamping your privacy settings, to ensure only the people you know personally can contact you and your information.
We also recommend installing a virtual private network (VPN). Using a VPN helps maintain your security online, preventing the threat of cyber attacks. They allow you to access the internet with complete privacy and anonymity and offer access to geo-restricted content.
How To Permanently Delete Your Account
So, you want to delete your account permanently? Make sure you read our tips within this article before removing, as we offer excellent advice as to how to remain private and secure online.
By following the steps below, you will be able to permanently delete your account, with no strings tied back to the network.
Click on the account menu drop down arrow, located on the top right of a Facebook web browser.


Click on Settings.


Go to the left-hand side of the settings page, and select Your Facebook Information.


From here, you can click Delete Your Account and Information.


Then you can click Delete My Account.


Confirm it with password authentication.

Deactivating vs. Deleting: What's The Difference?
What many people are unaware of is that there's a considerable difference between deactivating and permanently deleting your account.
Deactivating may be useful for those of you who want a break but aren't fully ready to give up your account.
If you

deactivate

your account, it will do the following;
Ensure no one can see or post anything on your timeline
Ensure no one can search for your name or find your account
Allow access to reactivate when you're ready
Allow other Facebook users to still see old messages etc. with your account being labeled as "Facebook User"
While deactivating might meet your needs, some of you may want to opt for a more permanent option that will completely erase any data posted on Facebook, from the everyday Facebook user.
If you

delete

your account, you will;
Never be able to regain access after it's removed
However, copies of data may be kept up to 90 days after deletion
Secondary parties may still access messaging history between friends
Log records may remain in the Facebook database
Termination will be delayed 30 days, so you'll have a small window to reactivate your account if you wish
We recommended weighing up your options before making any permanent decisions about your Facebook account.
How To Deactivate Your Account Temporarily
If you've decided to deactivate your account, you can quite simply do so by following these steps;
Click on the account menu drop down arrow, located on the top right of a Facebook web browser.
Scroll down and click Settings.
In the left-hand column, choose General.
Then you can click Manage Your Account.
Here you will be able to press Deactivate Your Account and a set a prompt will confirm your deactivation.
Once you have completed these steps, you will have successfully deactivated your account.
Reactivating is simple; all you have to do is log onto Facebook as you usually would with your email and password.
How To Download An Archive
Downloading an archive of information is a good idea before you permanently delete your account. After your account has been removed, you won't be able to access any photos or posts you've made on Facebook over the years.
If you're positive you're ready to leave the social network life behind, download your archive following these steps;
Click on the account menu drop down arrow, located on the top right of a Facebook web browser.
Click on Settings.
Go to the left-hand side of the settings page, and select Your Facebook Information.
From here, you can click on Download Your Information.
You are then able to download all of your Facebook content by clicking Create File.
We recommended storing this data on a secure external hard drive to keep your information and data private.
How To Ensure You Have The Best Facebook Privacy Settings
Permanently deleting your Facebook account is a serious decision, as social media has become ingrained in society. Facebook effects the way we interact with friends, and it can define job prospects and social opportunities.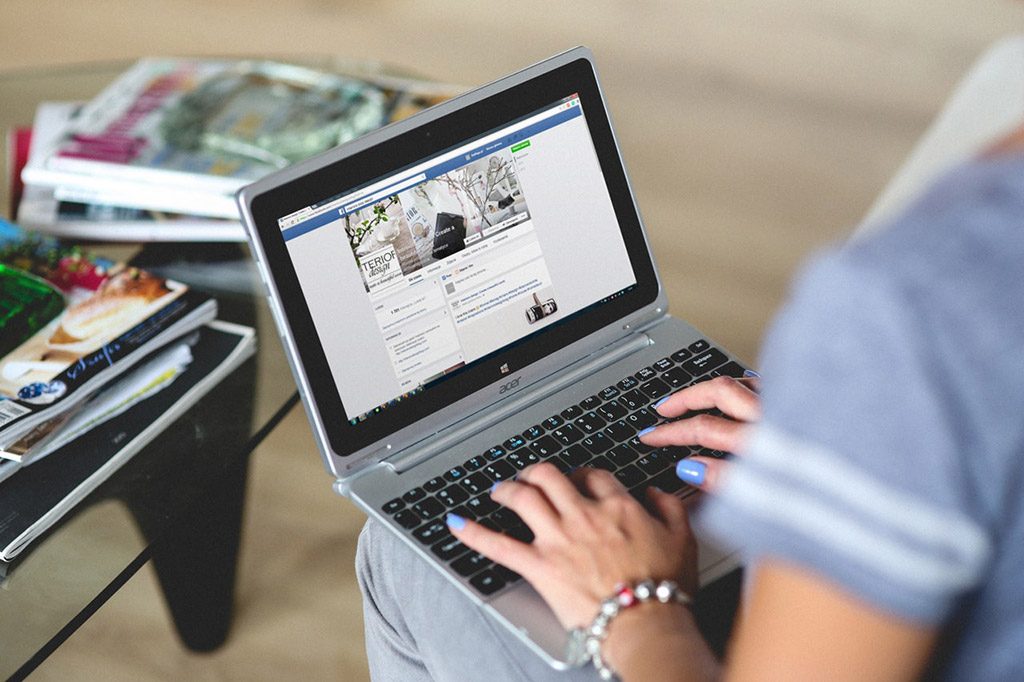 Therefore,
you should remember before committing to deleting your account, that there are ways for you to secure your Facebook privacy settings
.
Follow the following steps to ensure you have the highest level of privacy on Facebook;
Click on the account menu drop down arrow, located on the top right of a Facebook web browser.
Click on Settings.
Go to the Privacy Tab, the hub for your privacy on Facebook.
From here, you can adjust the following settings.
In regards to your activity on Facebook, you can do the following;
Visibility of Future Posts: You can ensure anything you post in the future can be seen by your friends or a particular number of friends chosen by you
Review Tagged Posts: You can monitor all posts you have been tagged in from other accounts using the activity log. You can then decide to hide the post or to have it visible on your timeline
Limit Past Posts: In reverse to the first capability, you can limit who can see past posts on your timeline by exclusively choosing who you would and wouldn't like to see your posts
In regards to how people contact you and find your account, you can do the following;
Who Can Send Friend Requests: You can decide whether everyone or only friends of friends can add you
Friends List: Can be made public, accessible to friends or completely private
Who Can Look Up Your Phone: You can choose whether you want the public to be able to access your phone number or no one at all
Search Engines: You can agree if you're happy or that for search engines outside of Facebook to link to your profile
There's a large number of options available to you in terms of privacy, so play around with the settings, so that your Facebook account maintains the level of intimacy that is right for you.
How To Delete Content On Your Facebook Account
You may still want access to your Facebook account, but you want to impress a new employer or new partner.
The following types of information can be removed within minutes.
Activity Log: Within your Facebook Settings and Your Account Information, you will have access to your Activity Log. Your activity log is essentially the basis of everything you do on Facebook. From here, you can review and access all of the content associated with you. Via the Filters panel, you can delete any content, or even remove likes by unliking, or erase your search history
Comments and Posts: You can delete comments and posts outside of the activity log by clicking on the edited post or pencil button. You can change a comment or post, or remove it entirely
Photos and Albums: The same goes with Photos and Albums. By editing the post, you have the option to delete photos from your account
While you can delete all your content on your timeline and account, your messages are permanent. Therefore, send messages with discretion, because once it's on the internet, it's difficult to remove, especially as people have access to screenshotting.
What If I Change My Mind?
Facebook allows a buffer of 30 days to change your mind after deletion. After this 30-day mark, your account data and information will be erased permanently, with no access.
You can cancel your account deletion within 30 days by logging back into your account with your Facebook email and password, and then clicking Cancel Deletion.
Other Ways To Keep Your Online Data Private
As cyber safety is at the forefront of concern in regards to online activity, it's useful to know how you can protect yourself online.
Whether you want to protect yourself from cyber hacks and malicious malware, or if you wish to access the internet with complete browsing privacy, the most effective option is adopting a VPN.
A VPN will expertly change your IP address by rerouting internet traffic through a bypass tunnel, using a server. This allows for complete anonymity and privacy online. A VPN also allows you to access geo-restricted content, only accessible to particular countries. You can change the location of your IP address, any access any data you wish using a VPN.
High-quality VPNs offer advanced encryption and no logs policies, which ensure your privacy online. They also provide excellent connection speeds to ensure ease when streaming or downloading.
We recommended the following services due to their reliability and superior security features.
Rank
Provider name
Our score
Price