Download VLC Player – 100% Free and Virus Free
VLC is a free open-source media player that supports a wide range of video formats. To start watching videos on your computer or phone in under two minutes, simply click the button provided for download.
How to Download The Latest VLC Media Player
Click the DOWNLOAD button to go directly to the VideoLan website.
Click on the DOWNLOAD VLC button.

The installer will open and you can choose your language from over 50 options, then click NEXT.

If you're satisfied with the default settings (I am), click NEXT, otherwise add or remove checkmarks and then click NEXT.

Choose your destination folder or keep it in the default location and click INSTALL.

This will complete the installation process and you can now begin using VLC.

VLC Overview
VLC is often described as the "only media player you'll ever need," but is it really that good? In my opinion, it is.
I began using VLC in the early 2000s when downloading TV and movies was first becoming popular. I'd burn the files to discs and would often have trouble playing the files on Windows Media Player. A friend suggested that I download VLC and that it would solve all my issues, without having to download a codec or figure out what codecs are.
I downloaded VLC and was thrilled that it worked with all different types of formats, read burnt CDs and DVDs, had no trouble with subtitles, and was really easy to use. Since then, it's one of the first programs I download when I get a new computer.
So, what is it about VLC that makes it so great?
The first thing is that VLC is 100% free. There are no premium versions with additional features. Just a free download and you'll be able to watch videos, webcams, stream, record your screen, listen to music, and more.
As an open-source program, developers can create downloadable plugins and extra features for the software. Among other things, this allows it to easily integrate with other programs and online video services.
There are plenty of customization tools that can be used to adjust the video or audio playback. There are also a variety of skins that you can download to personalize the look of your player.
Features:
Plays nearly every video and audio format
Boost the volume to 200%
Can search, download, and install subtitles
Create a playlist
Play ZIP files without unpacking them
Can play torrent files while they are still downloading
Search for and add album covers
Even with all the above, VLC isn't perfect. Some of the advanced tools, such as converting a file from one format to another or recording your screen are more difficult than they should be.
How to Find Subtitles with VLC?
One of the great updates to VLC is the subtitle search function.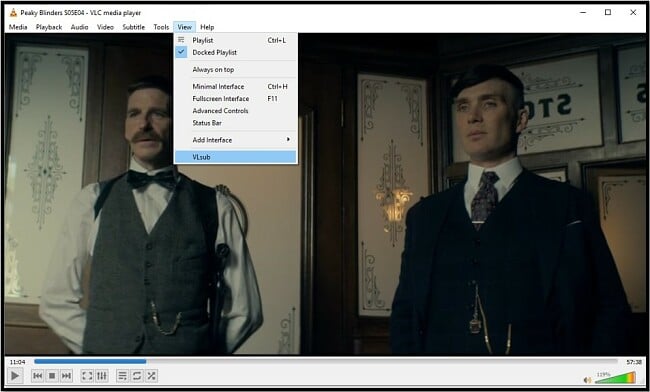 This will open a window where you can enter in the show or movie name, season and episode, and language. VLC will come back with a bunch several options, you can click the DOWNLOAD button and it will download and install the subtitles.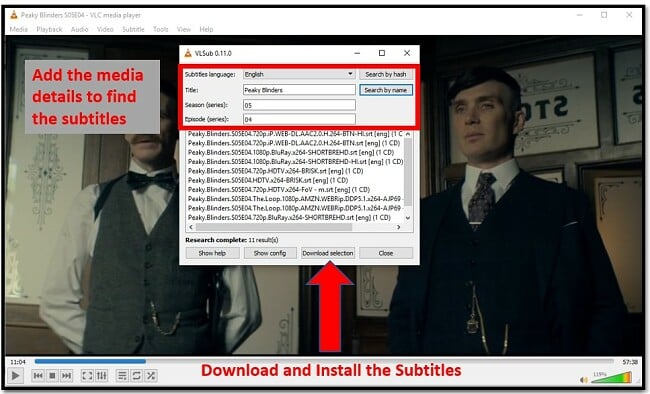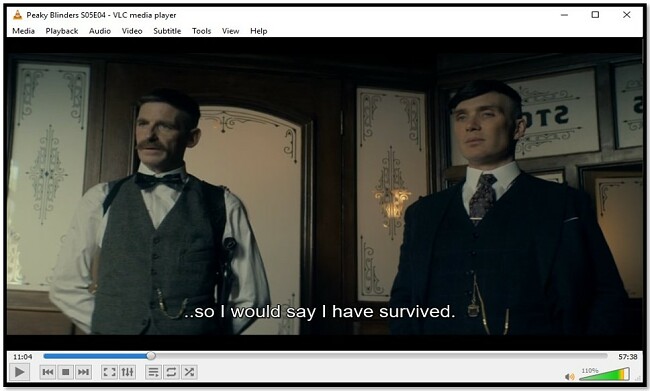 How to Uninstall VLC on Windows
One of the good things about the VLC Media Player is that uninstalling it is just as easy as installing it. There is no adware or bloatware that comes with the software, so all you need to do is use the Add or Remove Program feature and it will completely remove the entire program.

FAQ
Is VLC Free?
Yes, it is 100% free. There are no hidden costs, premium members-only benefits, or ads.
Is VLC Safe?
I tested the file on VirusTotal and it had 0 flags. As long as you download VLC from the official VideoLAN site, you will get a clean version of the app with no malware, spyware, adware, bloatware.
What formats does VLC support?
VLC supports over 50 different formats, including video, audio, and streaming. It doesn't require Codec packs for most formats, such as MPEG-2, MPEG-4, H.264, MKV, WebM, WMV, and MP3.
Where can I find the VLC Open Source code?
If you're a developer interested in contributing to the VLC project, check out the VideoLAN support page for more information.
Why is my video lagging or choppy with VLC?
There can be several factors that cause poor video experiences. However, the main one is a slow CPU. If this is the case, try disabling other applications that you aren't using to free up your computer's resources.
Since VLC is open source, there is a large community of users that discuss video playback issues and other problems. So if disabling other applications doesn't solve the issue, you can find lots of forums to help troubleshoot your issues.
Read More