What is VPN Split Tunneling and How Can it Benefit You
Last Updated by John Bennet on June 22, 2022
One of the more advanced features you often see with VPNs but aren't quite sure how to utilize properly, Split Tunneling can be a useful tool for improving your experience with online security.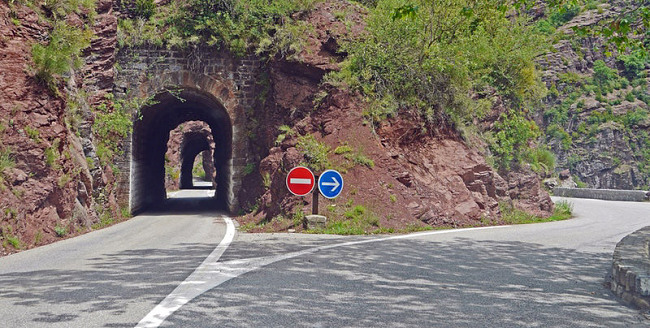 In this guide,
we'll explain what VPN split tunneling is and how you can benefit from it
.
What is Split Tunneling?
With a split tunnel, users can access the Internet while also connected to a LAN or WAN, making it possible to use network connections like a company server, while still protecting your Internet traffic.
There are two ways to set these up.
You can incorporate a split-include tunnel where you list the connections that the VPN needs to protect, while anything else you access goes through the standard pathway.
The other method is a split-exclude tunnel, where you define which connections shouldn't be encrypted, and all other traffic goes through the VPN by default. Some VPNs allow their included or excluded list by URLs, while others require a list of IP addresses.
Who Uses Split Tunneling?
Split tunneling is an excellent choice for mobile or business users as it allows them to conserve their bandwidth while still receiving the security they desire.
Administrators can configure split tunneling to allow for personal e-mail and browsing purposes, keeping their network secure and performing at its best.
Home users find that split tunneling is helpful for bypassing online restrictions and increasing available content without impeding upon their usual services.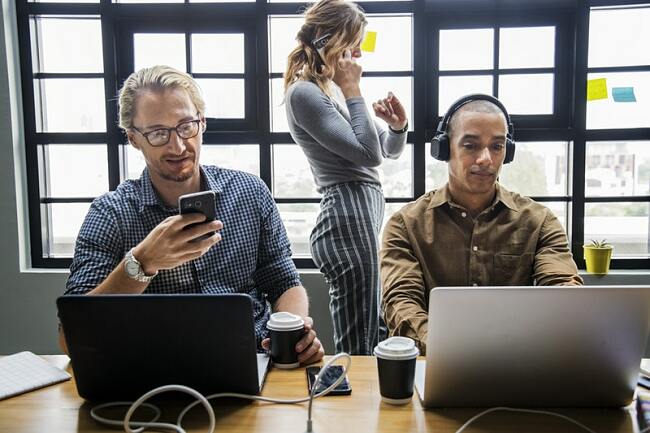 What

are the Benefits of Split Tunneling?
Reduces the chance of bandwidth throttling or bottlenecking
Simultaneously access private and public networks
Remote users have no trouble using the company resources while anywhere in the world and through any device
What

are the Downsides of Split Tunneling?

When you don't correctly configure the VPN split tunneling feature, you put yourself at risk. Not only can your ISP see the information you view, but third parties could as well.

Content from a private network could be at risk, as while the split tunnel secures them while on the private network, they may not be protected on the device.

Cons of Split Tunneling:
Poor configuration leaves the corporation and private information exposed
Risk of DNS leaks
Compromised mobile devices are subject to a breach by third parties
Best VPNs for Split Tunneling
2,000+ available servers
256-bit AES encryption
Connect on five devices simultaneously
30-day money-back guarantee
ExpressVPN is reputable and reliable, and their interface is easy to navigate, making them an ideal choice for beginners. They offer unlimited bandwidth, many secure servers globally, and a helpful team of customer support agents available 24 hours a day.
Mac users receive exclusive access to the "Connection per app" feature on ExpressVPN which allows you to modify which apps access the VPN tunnel and which connect regularly. You can choose to set up the function by including or excluding various sites.
As ExpressVPN is based out of the British Virgin Islands, it's easy to trust their commitment to your privacy. They don't keep logs and offer additional protection for people connecting to P2P networks.
2,000+ available servers
256-bit AES encryption
Supports Windows, Mac, Linux, Android, iOS, and more
31-day money-back guarantee
PureVPN uses their smart desktop to make connections easy for any user. With the ability to connect five people at the same time, you could use their software to protect the entire family. They also provide unlimited bandwidth, 24/7 customer support, and an extensive list of server locations.
PureVPN was one of the pioneers of split tunneling, and while they have multiple apps for connection, the split tunneling feature is only available through the Android and Windows connections. PureVPN uses the split-include functionality, so you'll need to list the apps you need protection.
Their company is based out of Hong Kong and maintains a strong commitment to protecting your privacy.
450+ available servers
Connect on five devices simultaneously
30-day money-back guarantee
Dedicated customer support
This premium IvacyVPN provider handles a wide range of devices, including Kodi and Xbox, comes full of features that the average user would want, plus the security an advanced VPN customer desires. They also provide unlimited server switching and utilize 256-bit encryption.
There are multiple protocols to choose from, and they even offer protection for torrenting. Because Ivacy is based out of Singapore, they are not under pressure to comply with the regulations of your local government. Get started on any of their extensive server networks to see how this program works for you.
Final Thoughts
Not everyone using a VPN will notice the benefits of employing split-tunneling, but if you think you would, it's crucial to assess all the premium VPN providers to determine which one best suits your needs.
If you telecommute, then having a split tunnel helps to protect your work network while still allowing access to your everyday apps. If you want to watch overseas content, you'll need the VPN for your international traffic, but you might not want to reroute e-mail.
With the best VPN for split tunneling, you'll have no trouble customizing the feature to work in conjunction with your needs and online security.