How to Send an Anonymous Email
Last Updated by Nick Soucy on June 18, 2022
Today, our digital footprint is leaving a more significant impression than before, and the ability to link so many of our online social media accounts, profiles, etc., makes it increasingly difficult to express opinions without it being publicly attached to your online presence.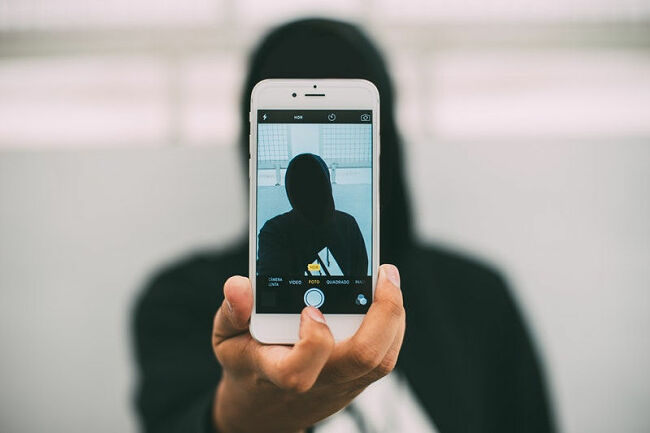 The bottom line is, sometimes we require a means to express sensitive opinions or information, and
we need to protect our identity
. Email remains a form of communication that can afford us this anonymity, and creating an
entirely anonymous account
to send secure email is easier than you think.
Enter ProtonMail; a highly-encrypted, private email service, which offers both free and paid subscriptions to protect you and provide total anonymity.
Steps to create ProntonMail anonymous email account
Setting up a ProntoMail account is no more complicated than setting up any other email account with the providers you know and may already use.
Visit ProtonMail.com


Enter your preferred username.
For maximum privacy, we recommend you don't choose anything similar to a current, non-private email account, and don't include your real name or contact information.


Choose your desired password.
Use something secure and complex, with a mix of upper and lower-case letters, special characters, numbers and at with least six characters or more. Never use the same password used for other accounts.


Recovery Email.


It's up to you whether you want to link your ProtonMail to an existing account. Preferably, you don't want to tie this anonymous account to any regular accounts, so that you maintain as much distance and plausible deniability as possible. However, without linking an account, you do risk forgetting your information someday and being unable to access ProtonMail.


To avoid being locked out, while still maintaining separation from your current Yahoo or Gmail accounts, create a dummy account—one whose only function is as a recovery account for your new ProtonMail.
Prove you are human.
Depending on whether you set up a backup dummy email account, you can choose to prove you are human with a verification email sent to that account or use the CAPTCHA option. We don't recommend selecting to Donate or using SMS options, because those could be traced back to your phone or financial records.


Your ProtonMail inbox.
Once you verify you're the one establishing the account, you'll be taken to your ProtonMail inbox. Click "Finish" on the bottom right of the Welcome pop-up, and you'll be ready to compose your first anonymous email.

Sending Options
These features are optional, but they can add another layer of security to your email.
Encryption: You can use encryption for sending an anonymous email to recipients not using ProtonMail. The encryption icon is a padlock in the lower left of your Compose Email screen and will allow you to set a password that will be needed to be able to read the contents.


Message Expiration: You also have the option to set an expiration time for your message by clicking the hourglass icon next to the padlock icon. Once you set the expiration, click "Set."

Free VS. Paid Features and Options:
As with any free software options, some of the features and space capacities will be limited, and ProtonMail is no different.
A free account includes.
500 MB storage (enough to test the features, but not much for long-term use)
The Capacity to send up to 150 emails per day
Limited customer support

A paid account includes.
5 GB storage
The capacity to send up to 1,000 messages per day
Organizable labels, custom filters, and folders
A facility to send encrypted messages to external recipients
Create up to five aliases
Premium Customer Support

A few reasons you may want to send a message anonymously:
With the prevalence of public shaming and more sensitive attitudes, online content can cause problems that range anywhere from mere embarrassment to endangering your employment or even safety.
Consider using anonymous email for the circumstances below:
Making a consumer complaint
Sending an anonymous tip to authorities
Whistleblowing concerning an essential legal or moral issue
Protecting journalistic anonymity for you and your sources
Sharing a personal story
Discussing something potentially embarrassing, like a medical issue
Addressing your safety
Discussing issues in the workplace
Discussing political issues
Any other number of reasons you'd like to have a private conversation
Be smart and stay legal:
Never use anonymous accounts to harass, threaten, or spam another individual.
Wizcase doesn't condone illegal activity or improper conduct of any type and only ever provide information purely for education or ethical purposes.
Why can't you use Yahoo Mail, Gmail, or other leading free email providers?
It's purported that these accounts sell your information to pay for their enormous bandwidth
Annoying ads, spam, and fraudulent email populates in your inbox
They lack privacy
Why is ProtonMail a Secure Choice?
Based in Switzerland, ProtonMail promises to obscure your IP address when you send a message.
Switzerland has some of the strongest privacy laws in the world. Your ProtonMail address (e.g., Anon@protonmail.com) will be visible but not traceable to you, or even your relative location.
If you'd like to send anonymous email without a personal account, services like Anonymouse permit you to do so via their dedicated website.