6 Ways to Make Sure Your VPN Traffic Isn't Blocked in 2021
Last Updated by Brittany Hall on September 01, 2021
While VPNs are the most secure and effective way to get around censorship and geo-restrictions, some corporations and governments want to control internet access and stay one step ahead. Anti-VPN technology can identify and block VPN traffic from local networks and websites, making the service less useful.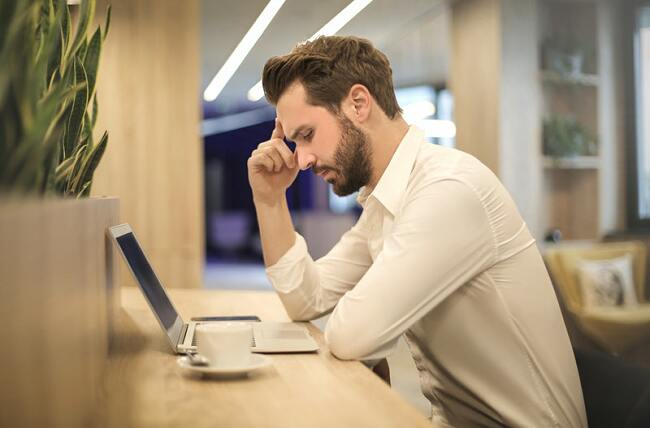 There are many reasons to try to
block VPN traffic
, from upholding copyright law to enforcing regional censorship. In 2017, China ordered ISPs to block any VPNs used to bypass their Firewall. Similar techniques are utilized on a smaller scale in workplaces and schools to
limit online activities
.
In 2014, Netflix put anti-VPN measures in place due to industry pressure when it was discovered that content could be streamed outside of licensed regions and demanded a response.
However, blocking VPNs isn't black and white, and there are many possibilities if your service becomes restricted.
6 Tips to Make Sure Your VPN Doesn't Get Blocked
1
A quality VPN
A good, quality VPN provider will be able to bypass blocks as they often change the IP addresses of their servers, so they aren't recognized as VPN traffic. I recommend ExpressVPN for its reliable geo-unblocking capabilities. Try ExpressVPN risk-free with its 30-day money-back guarantee.
2
Change your VPN server or location
Changing the location or server of your VPN connection may be able to bypass some VPN blocks.
3
Use a dedicated IP address
Several VPN providers offer the option to use a dedicated IP address, which is far less likely to be identified as a VPN server because it's not shared.
4
Run OpenVPN on port 443
Port 443 is the commonly used port by TLS/SSL encrypted web traffic, which is a standard encryption protocol for the internet that is used for browsing websites that may contain sensitive data, like a credit card or bank account.
As OpenVPN already utilizes SSL encryption, switching your VPN's port number to 443 can bypass nearly any DPI firewall.
How to Use port 443

Most premium, high-quality VPN provides will let you switch the port number of your VPN or have dedicated locations for servers that access port 443. If you require any assistance in using port 443, you should be able to contact your provider's support team.
5
StealthVPN/Obfuscation
Many VPN protocols contain a data packet header that can allow firewalls to recognize it as a VPN. With stealth or Obfuscation technology, the VPN connection can obscure or rewrite the data packet headers.
6
Use Shadowsocks
Shadowsocks is an open source application which uses the SOCKS5 protocol for transferring data over proxy servers, allowing the data to bypass online filtering. It's similar to using a VPN; however, it is more difficult to detect as it is less centralized.
Advanced Techniques
You can also try one of these more advanced techniques to try to bypass blocks you encounter while using a VPN.
1. Tor
For more effective unblocking and maximum privacy, you can run traffic through a Tor network.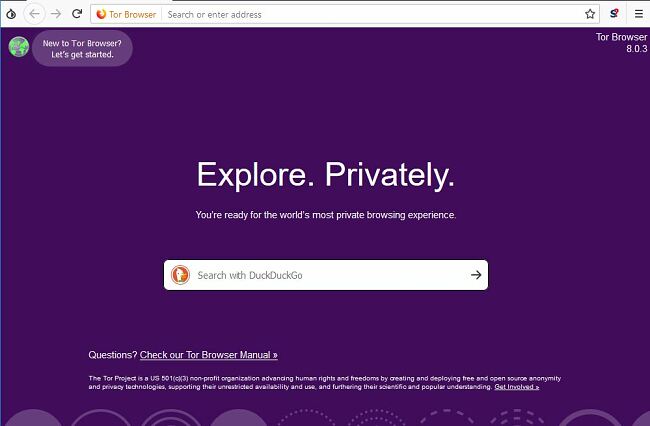 One key advantage of using a VPN through the Tor network is that it
makes your connection anonymous and virtually unblockable
. However, the downside is that you will probably incur
slower speeds
due to the intricate connections routed through multiple layers of encrypted proxies.
Configuring the OpenVPN protocol to access the Tor network through Obfsproxy is complicated; however, some VPN providers have integrated VPN-over-Tor support.
2. SSL tunneling
SSL tunneling protects traffic with SSL/TLS encryption. It's more difficult to differentiate between VPN traffic and HTTPS traffic when the connection, preferably through OpenVPN, uses SSL tunneling.
VPN Blocks
IP Blocking
When accessing the internet through a VPN, websites will see the IP address of the proxy server rather than your device.
Netflix and other companies compare IP addresses against a database of known VPN servers, or shared addresses and block their access. To avoid this, VPN providers change the IP addresses of their servers regularly.
Port blocking
Network administrators can close the ports commonly used by VPNs as a way to deny access. Using alternative ports can be an easy way to bypass this type of block.
Deep Packet Inspection (DPI)
DPI techniques examine any traffic on a network to identify if it is VPN traffic to either block, log or re-route.
Best VPNs for Bypassing VPN Blocks
It's important to use the best VPN to bypass any VPN blocking, and sadly, not every VPN service is up to the sometimes difficult task. You need a VPN that has a large number of servers and routinely refreshes its IP addresses for those servers.
If your VPN is blocked from websites like Netflix, you may need the change your VPN provider. If that's the case, there are several excellent services with ExpressVPN and CyberGhost VPN being among the best.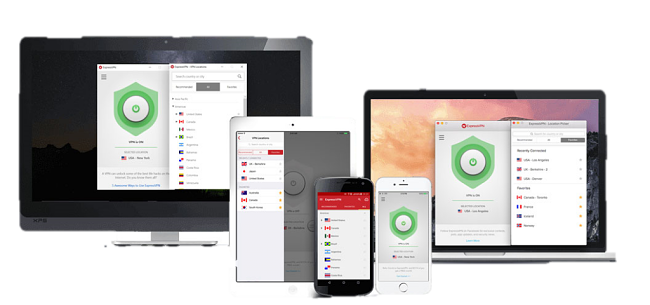 Military-grade encryption and lightning-fast speeds
Strict no-logs policy
3000+ servers across 94 countries
Compatible with Windows, Mac, Android, iOS, and more
30-day money-back guarantee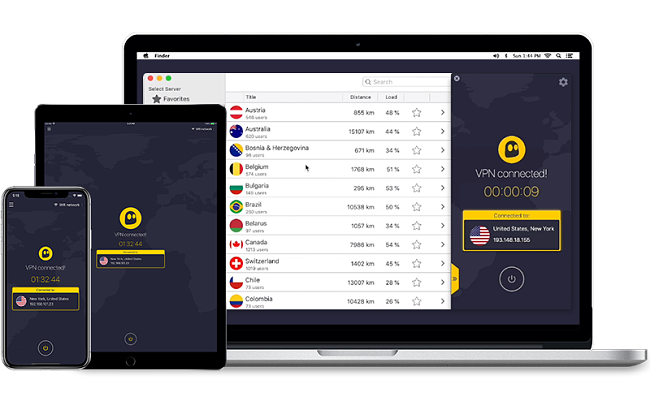 256-bit AES Encryption
Strict No Logs Policy
More than 6900 servers worldwide
Simultaneous connections for up to 7 devices
DNS and IP Leak Protection
---
Summary: These Are The Best VPNs for Bypassing VPN Blocks in 2021
Top Choice