4 Ways to Stream ESPN from Anywhere & the Best VPNS to Use
Last Updated by John Bennet on May 02, 2019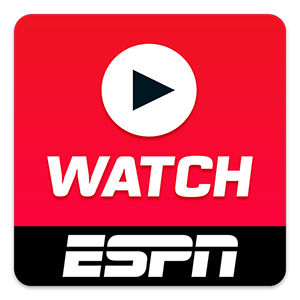 ESPN is the self-proclaimed Worldwide Leader in Sports, but
they don't make it easy for people around the world to tune in and watch
. Thankfully, with the right VPN sports fans have a few different options when it comes to live streaming ESPN.
If you don't have a US cable provider to connect with you can check out the following live options.
How to Stream the WatchESPN App
The WatchESPN app is the best way to way tons of ESPN content, both live streams and on demand.
There are two main obstacles that can prevent you from using the WatchESPN app if you are outside the United.
You need a US cable provider
The app is only available in the US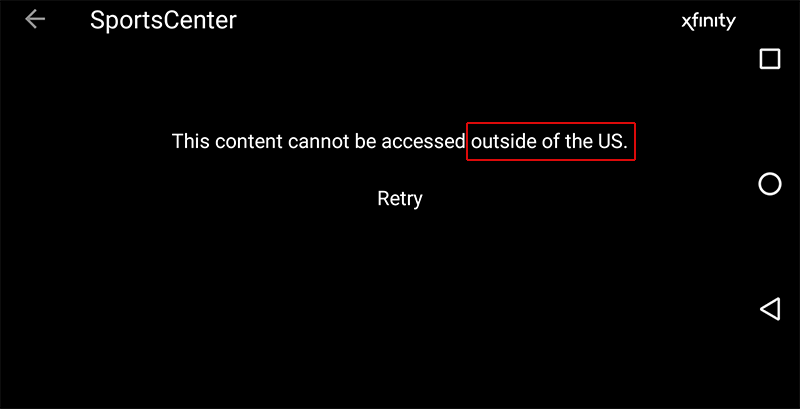 We can't help you with the cable account (maybe you have family or friends in the US who can help) but we can walk you through the rest of the process.
The WatchESPN app is only available at the Play store if you have a US Google account. If you can't download the app you can get the APK file here and manually install it on your Android phone.
Get a VPN that is proven to work with WatchESPN and connect to a US server
Either download the WatchESPN app using the link above or you can stream in on your computer by logging in here
Login using your US cable provider account
Enjoy all the great ESPN content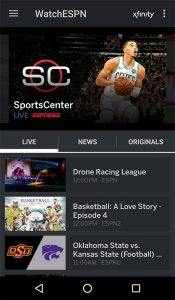 3 Steps to Stream ESPN on Sling TV

Get a VPN that can bypass the Sling TV geo block and connect to US servers
Purchase the Sling Orange package
Tune in to ESPN and enjoy
3 Steps to Stream ESPN on YouTube TV

You need a fast VPN with US servers to access YouTube TV
Go to YouTube TV and create an account
Stream ESPN live whenever you want
3 Steps to Stream ESPN on Hulu Live

Get a VPN with unlimited data that can access Hulu from anywhere
Create an account at Hulu Live
Enjoy ESPN whenever and wherever you are
Recommended VPNs for Watching ESPN
When you want to use a VPN to watch ESPN, you have several options available to you and here are the ones that we highly encourage you to use.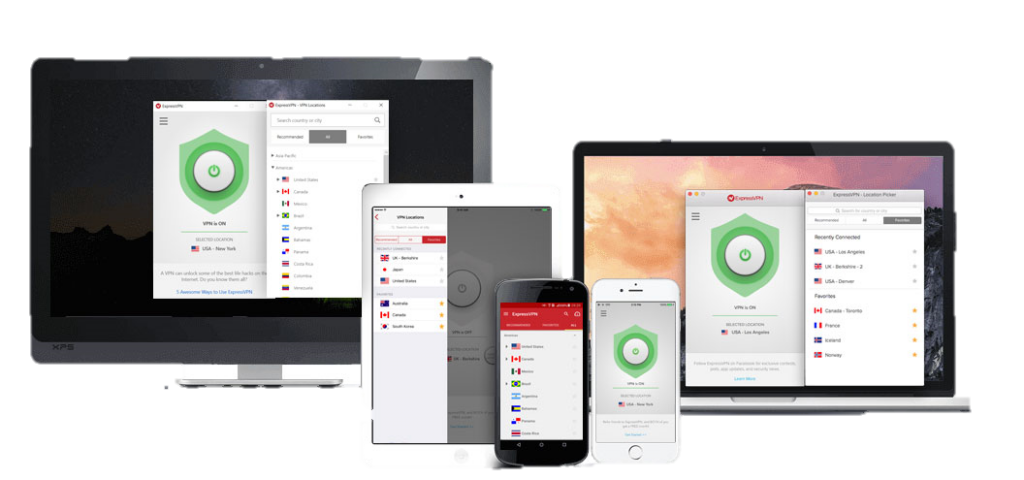 Having 23 server locations in the United States, ExpressVPN makes it easier to stream seamlessly. With apps for iOS and Android plus support for MacOS, Windows, or Linux, there's nothing stopping you from seeing your favorite sporting events.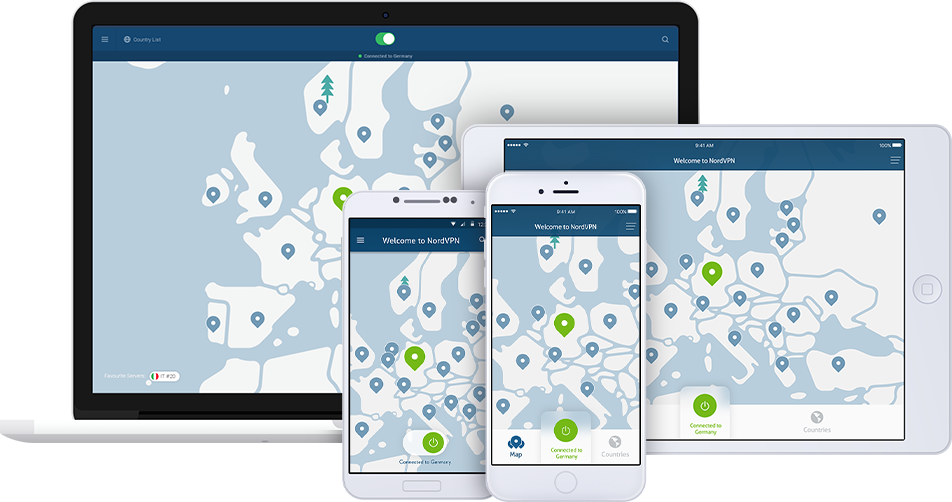 Offering 375 standard VPN servers throughout the US, there should be no issue finding a connection that works for you. NordVPN also provides apps that work on Android or iOS plus they support MacOS and Windows. Since their servers have been optimized to stream at fast speeds, watching your favorite sporting event while touring Europe shouldn't be a problem.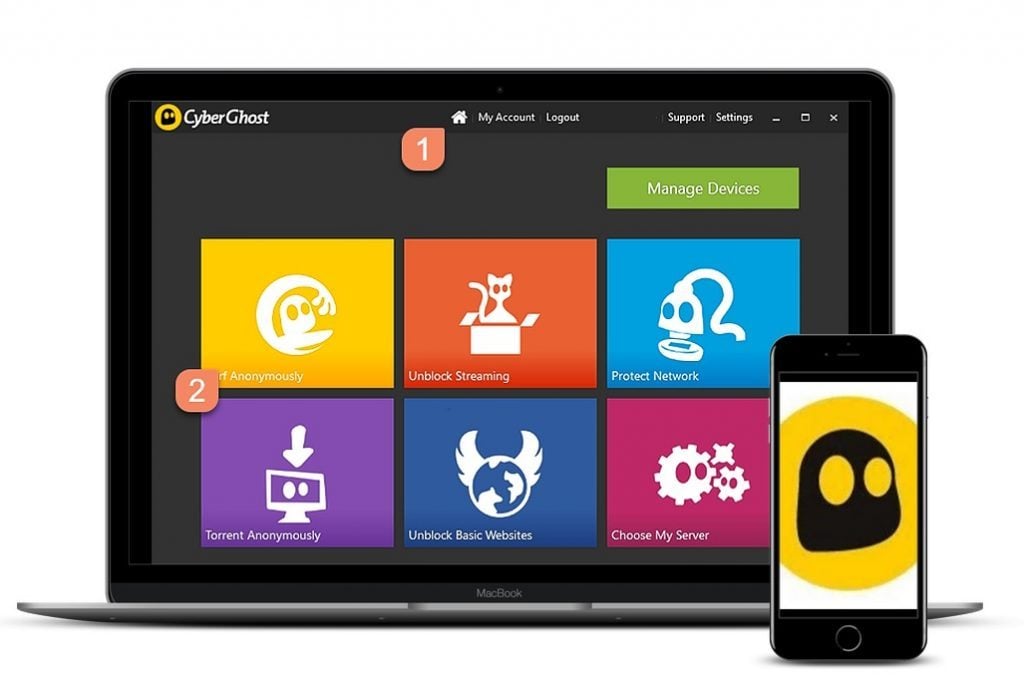 Providing decent service for those on a budget. It doesn't have a lot of settings for customization, but it does offer plenty of servers in the U.S. They also have apps for your iOS devices and Android as well as desktop support so you can watch the game from anywhere.
When choosing the best VPN for ESPN viewing, make sure you evaluate the following:
Speed
Large offerings of US servers
DNS leak protection
Easy to use
Desktop and mobile apps
Directions you'll want to follow:
Start by purchasing a VPN. Our favorites are listed down above.
Turn on the VPN.
Select a U.S. based server to route your traffic through.
Proceed to stream your favorite ESPN events.

PLEASE NOTE: If you have an Android or iOS device, clear your app cache data to remove your old location from your system. This will allow you to use and successfully watch the WatchESPN app from your Android or iOS device.
Bypassing Geo-blocking
Depending on your IP address, some local ESPN sporting events may be blocked. However, there is a way around this.
By using a VPN, you can still watch your favorite local sporting events by simply obtaining a new IP address. The cause of a blackout can happen when the local broadcasting station has the exclusive rights.
When this occurs, ESPN no longer has the rights to televise the game to anyone outside of that specific area. To be a part of the exclusive rights in the region you are in at that time, you need to find a server located in the region of the event. Just switch to that server, and you'll be able to unblock the stream.
Using a Free VPN to Stream ESPN isn't a Good Idea
For starters, a free VPN probably won't unblock any of the above websites needed to stream ESPN. Even if you find one that works (at least for now), there is a risk when you use a free VPN that your computer will be infected with tracking cookies, data mining, and advertisements along with your free service.
If that's not enough to scare you away, you should know you'll also have to deal with face malware infections. Face malware infections? Face malware infections can turn your free service into an expensive one to clean up after the fact.
Another thing to consider with free VPN companies is the fact that they have been caught red-handed abusing the data they have collected from you and selling it without your permission. There was even a time when Hola VPN used its mass network to launch an attack against other sites.
If you don't want to purchase a VPN right up front, there are plenty of VPN companies that let you try them out for the first thirty days before committing to them. If you don't want to do the thirty-day free trial, then try TunnelBear. It's free and isn't known to take your information and sell it.
Streaming Online with A VPN
When you are out of the country for a job or just wanting to take the family away from the demands of life, you no longer have to miss watching your favorite games. Using your WatchESPN app from anywhere, you can keep up with the latest boxing match from the beach in Costa Rica all while doing business in Dubai. There's no reason to allow location to stop you from doing what you enjoy.