Feeling the love for Magnifica 70? Watch All Seasons with this Hack
Last Updated by John Bennet on June 22, 2022
Some TV shows just draw you in with a plot that's irresistible. That's the driving force of "Magnifica 70" which lured HBO Brazil visitors in for the first time in 2015. Set in Sao Paulo in the 1970s, it tells the tale of forbidden passion between Vicente, a middle-class married man working for the Federal Film Censor and Dora, an erotic actress whose film makes Vicente risk his career, his reputation and his marriage.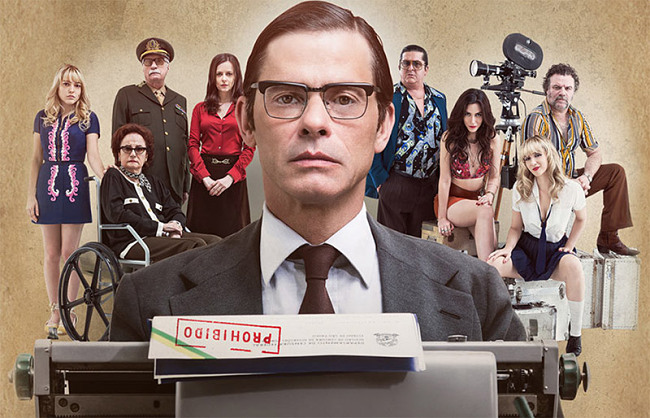 Starring Marcos Winter as Vicente and Simone Spoladore as Dora Dumar
, the series holds a
7.8/10 ranking on the Internet Movie Database
. It's the kind of program that makes you want to subscribe to HBO Brazil despite the fees, and makes you wish you could watch it from anywhere in the world if you don't currently live in Brazil.
Unfortunately, HBO's geo-blocking strategy makes that impossible. Only people living in Brazil and holding an HBO Brazil subscription can watch episodes of "Magnifica 70".
What makes it even more unfair is that even if you have a subscription to HBO Brazil, but happen to work outside of the country, you cannot access its streaming services while you're away, even if you're just traveling to one of Brazil's neighboring countries like Venezuela or Peru.
To watch the latest episodes of "Magnifica 70" while outside of Brazil, there are really only two options: Using bittorrent software or using a virtual private network (VPN).
Bittorrent Pros and Cons
Bittorrent software consists of a client server that connects your computer to a huge network of users who host and trade files, such as the latest articles of "Magnifica 70". When you begin downloading an episode, your computer will pull "bits" of the file from lots of different sources, sometimes hundreds or thousands at a time, to greatly reduce the time necessary to download the file.
When it is downloaded, you can choose to share it with other users or move it to a location where it's not being shared. Speeds are generally fast. On the downside, torrenting copyrighted or trademarked material is illegal, and some companies and countries will try to charge and punish you if you are caught.
A more realistic problem is that many users on bittorrent sites are there to infect other computers with malware, ransomware, spyware, or Trojans.
There are others who give files they possess the popular titles of TV shows, only to have the files contain something else; including pornography which can get you in trouble depending on where you live.
VPN Pros and Cons
VPNs are created by software that connects your computer to a remote server, usually located in another city or country. They encrypt your data before sending it to the remote server, which assigns it a new IP address patterned for the country where you are trying to access content.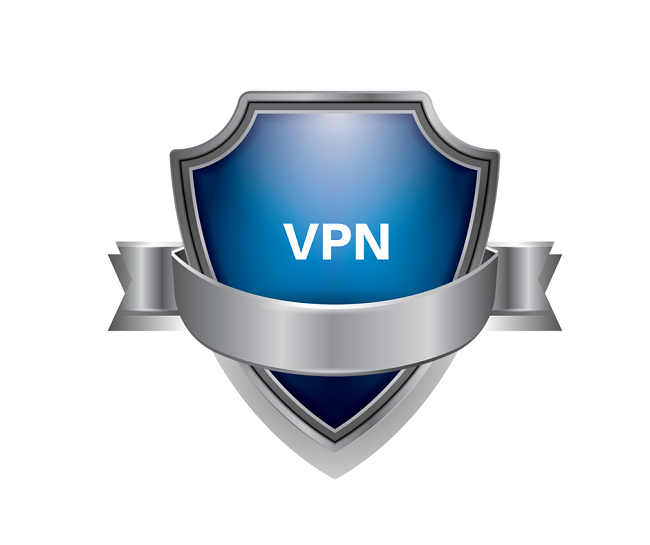 The new IP address convinces a website's
security protocol
that you are located in that region and are able to download the content.
Most VPNs are free to download
and have free trials or limited-time money-back guarantee offers.
Some are better than others, and usually cost a few dollars a month in subscription fees. A downside of VPNs is that servers go in and out of service and some countries crack down hard on the use of VPNs in general.
Best VPNs to Stream "Magnifica 70"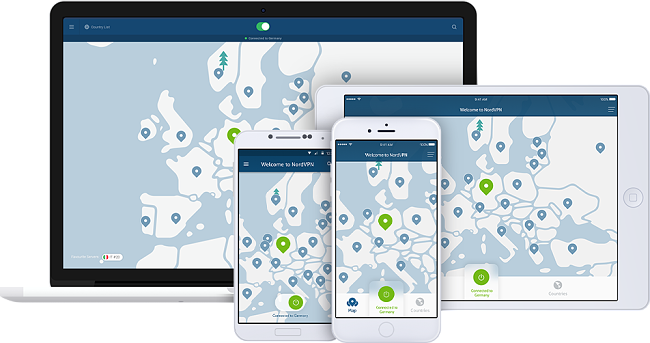 The reviews for NordVPN are commonly the best in the industry thanks to its top marks in support, pricing, and server availability.
NordVPN celebrated its 10th anniversary in style in 2018 by bolstering its number of servers to greater than 5,100 while expanding its reach to more than 60 countries. But it didn't stop the good times there, also adding new security features such as AES 256-bit encryptions and Double VPN tunneling.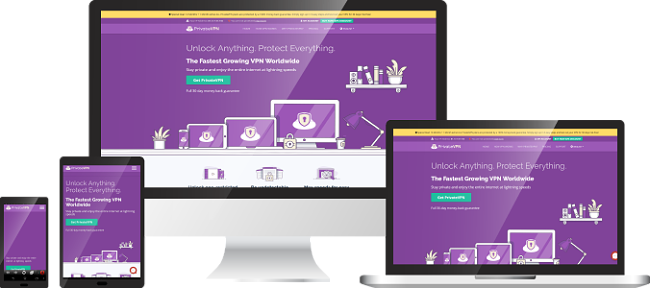 The reviews for PrivateVPN are as good as its name; it's a VPN dedicated to your complete anonymity and safety every time you sign on.
PrivateVPN goes above and beyond its competitors to offer 2048-bit encryption, built-in leak protection, an automatic kill switch, and a strict no-logs policy. If you want to use bittorrent, Private VPN makes that process a lot safer thanks to its port forwarding and P2P functionality.
And if you believe that one connection is great, two is way better, you'll love the fact that Private VPN allows up to six connections on one license.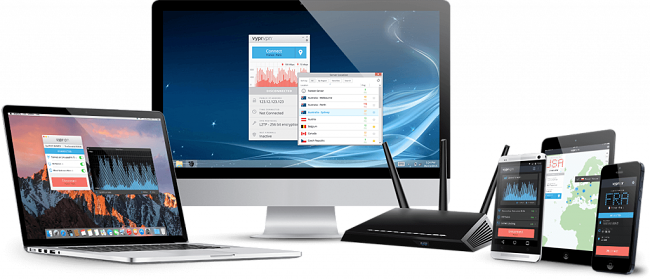 VyprVPN is available for a low price and is a great deal, with more than 200,000 IPs spread across 700 servers in 70 countries.
Its security promises AES 256-bit encryption and a no-logs policy, while its size offers unlimited bandwidth and no throttling for uploading or downloading.