How to Watch TV Tokyo from Anywhere
Last Updated by Mor Merige on June 19, 2022
If you are a fan of anime, having access to TV Tokyo really isn't negotiable.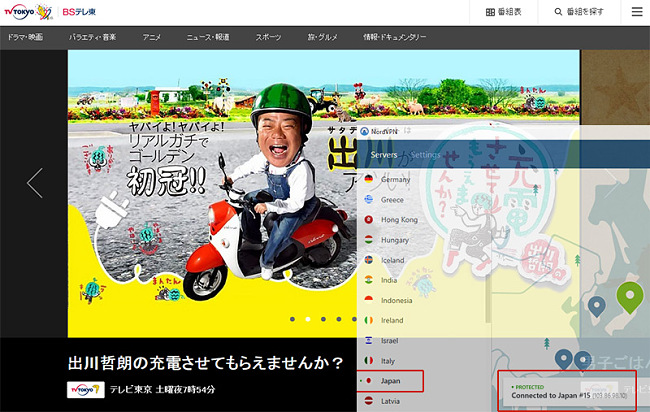 Whether you are a
Dragon Ball Z
fan and want to watch the origins of the hugely popular show, or if you want to enjoy the latest episodes of the incredible
Pokémon Sun and Moon
, you can
catch them all on TV Tokyo
.
However, if you do not live in Japan, gaining access to TV Tokyo and its epic content can be a fairly daunting task.
But you don't need to worry! Although it may take a bit of effort, it is definitely possible to watch TV Tokyo from anywhere. Keep reading to find out how.
Why Can't I Watch TV Tokyo outside Japan?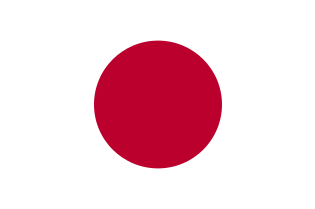 The first issue you are going to face when trying to use the
official TV Tokyo site
is that
everything is in Japanese
. This is a quick problem to solve though: just use a browser (like Google Chrome) or browser add-on that is able to
automatically translate the site
.
It is important to note that translation software isn't perfect and will often not pick up on the different subtleties of the language. However, the translation should be enough to work out the schedule to known if you are selecting the news, a cooking show, or anime. We recommend using Google Chrome as it is easy and fairly accurate.
The second issue that you are going to encounter is accessing the actual content. We tested a variety of VPNs in an attempt to bypass the geo-block, but none of the VPNs allowed the content to play every time.
You can access the site, the schedule, the program's synopsis, and other information, but when you try to play the content, sometimes the screen stays blank. Fear not, though – we have a solution to this problem too.
So can I Actually Watch TV Tokyo from Anywhere?
By using a reliable, capable VPN, you may be able to easily access TV Tokyo from anywhere in the world. Using a VPN should be at the top of your list anyway, as it provides you with protection and security when you are online, masking your real location and assigning you a new IP address to make it appear that you are actually in Japan.
Japan has many TV stations that offer live streaming, including TV Tokyo. However, TV Tokyo clearly states on their site that you have to live in Japan if you want to access the content. Luckily, when using a VPN, you can switch your IP address for one in Japan. But, for some reason, this does not always work as TV Tokyo doesn't play well every time when using a VPN.
But there are other ways to watch TV Tokyo.
How to Watch TV Tokyo from Anywhere
So, the question is – how do you watch TV Tokyo and access the wide variety of anime and other shows if a VPN isn't going to work every time?
Fortunately, there are three different options available.
1 How to Watch TV Tokyo with jpPlayer:
Connect your VPN to a Japan-based server
Visit the jpPlayer site
Sign in or sign up for an account
Search for the content you want
jpPlayer is a popular streaming site that you can access without a VPN, although we recommend you always use one for additional security. There are a wide variety of channels available on jpPlayer, including BBC, Cartoon Network, HBO, and of course, TV Tokyo.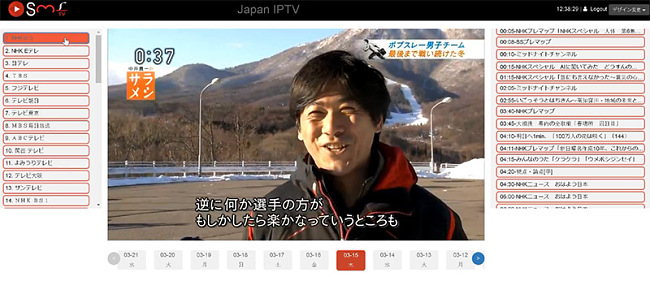 There are only two downsides to this method: jpPlayer can
only be used on Windows
, and you have to make the
subscription payment through Amazon Pay
. One month costs $30 and 12 months costs $180.
2 How to Watch TV Tokyo with YouTube:
Connect your VPN to a US-based VPN
Visit the TV Tokyo YouTube page
Use your Google Chrome translator to translate the page
Search for the content you want
YouTube has quite a variety of TV Tokyo videos available for you to watch with or without your VPN, but again, we recommend that you always use your VPN when accessing content online. The content is completely free as most YouTube content is.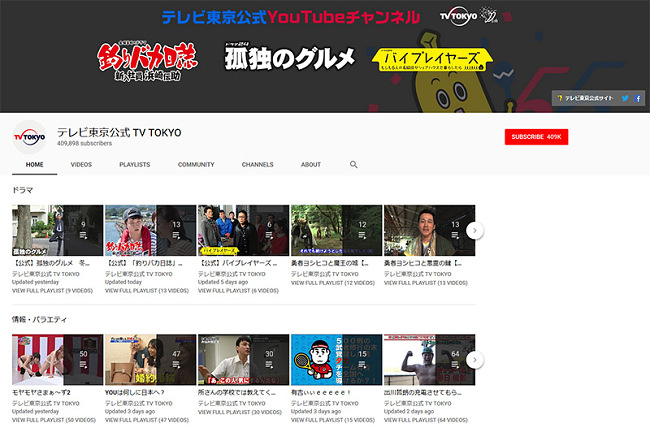 The only downside to watch TV Tokyo on YouTube is that you are
limited to what has been uploaded
, which may not be what you are interested in watching.
3 How to Watch TV Tokyo with Abema TV:
Connect your VPN to a Japan-based VPN
Visit the Abema TV page
Use your Google Chrome translator to translate the page
Search for the content you want
If neither of the above two options are right for your needs, you can always try Abema TV. While TV Tokyo is not one of the channel options available, this site has a variety of Japanese channels with plenty of crossover from other channels' content.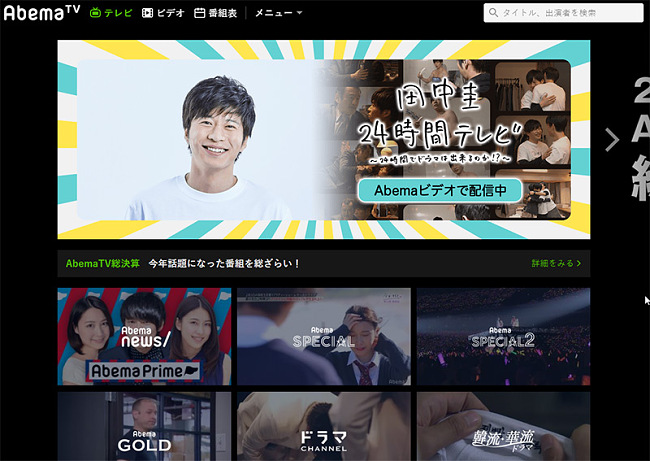 This site works very well with a
good VPN
and all of the content is
completely free to watch
.
Best VPNs to Watch TV Tokyo from Anywhere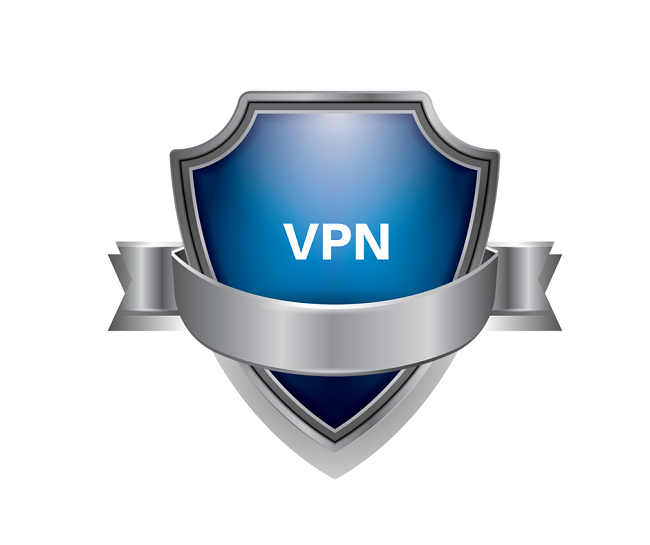 Although the
basic function of all VPNs is the same
, there are some that have better features suited to different needs. For streaming TV Tokyo online, you will need a VPN that has
unlimited bandwidth, fast connection speeds, and a variety of servers located in Japan
.
We recommend the following VPNs for these reasons as well as their zero logs policies and robust encryption standards too.
These are the best VPNs to switch your IP address: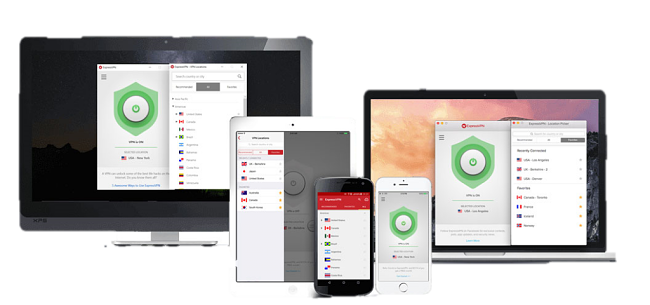 Fast server connection speeds
Support for OpenVPN protocol
24/7 customer care
Split tunneling
30 day money back guarantee
Perfect for streaming online content
ExpressVPN has everything you need in a VPN for TV Tokyo – high speed servers located in Japan, helpful customer service, and great privacy features that will keep your data and identity private and secure.
The VPN's servers support both TCP and UDP OpenVPN protocol. This VPN has a strict no-logs policy and is one of the most secure, dependable VPNs on the market. It has also been tested for speed and is rated the fastest VPN currently available, making it perfect for streaming TV Tokyo without any lagging or buffering.
This VPN can bypass any of the high-tech detection tools that block servers associated with VPNs like most streaming services have. But if the server you are connected to suddenly stops working with TV Tokyo, you don't need to worry. This VPN has its 24/7 live customer support chat that will connect you to another server in less than a minute so you can get back to enjoying your favorite Japanese content.
With the brilliant variety of servers and fast connection speeds, you can be guaranteed that this British Virgin Islands-based VPN is one of the best VPNs to watch TV Tokyo from anywhere in the world. Plus, it has a 30 day money back guarantee.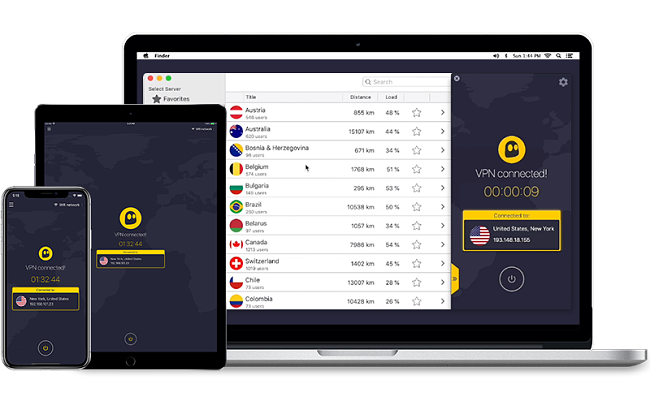 Great variety of servers
Excellent customer care
Dedicated unblocking profiles
Free 7 day trial
Very quick and simple to use
30 day money back guarantee
This VPN was once stumped by the geo-blocks and restrictions used by streaming sites, but following a major system overhaul, CyberGhost VPN has quickly gained popularity for being one of the best VPN options. Today, it is one of the most capable, fully-featured VPNs to use for online streaming.
CyberGhost has a wide number of servers located in around the world, including Japan, has a fast live customer chat support team, and a strict zero connection or traffic logs stored policy. Plus, you can use this VPN on up to 5 devices at the same time.
Additionally, CyberGhost has custom profiles that are very simple to use, allowing you to easily set the VPN client to unblocking mode. This VPN is very consistent and trustworthy for use with TV Tokyo. It has a 30 day money back guarantee, and it boasts a free 7 day trial so you can try it out before buying.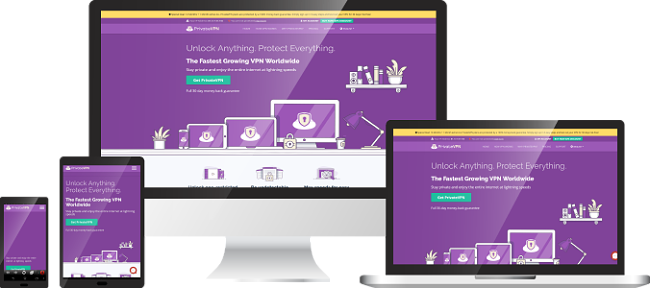 Strict no-logs policy
Well priced for great features
Good variety of servers
Responsive customer chat
30 day money back guarantee
Great for bypassing geo-blocks and restrictions
PrivateVPN has a little server network and is actually one of the smallest VPNs available, but that hasn't stopped it from giving an awesome unblocking experience to users at a very good price. This VPN has more than 80 servers, with a few located in Japan. Although it is not exactly a large variety, it does the job to unblock any blocked streaming services, including TV Tokyo.
With regards to privacy, PrivateVPN does its name proud. With a blend of total control over the service's infrastructure and information center giving you secure, private sessions and the clear, strict zero logs policy, PrivateVPN has quite a lot to offer.
Unfortunately this VPN does not offer live 24/7 customer chat, but the technical crew are very quick to respond to any messages made through the contact form. This VPN has great features for the price you pay and it has a 30 day money back guarantee. Plus, if you want a free trial, all you have to do is contact the support team.
Final Thoughts
If you are a fan of anime and other Japanese content, you will love what TV Tokyo has to offer.
While you do not need a VPN for many of the above options, it is best to always use one to ensure that you are secure and protected when accessing online content.