Watching Shameless Season 9 Online from Anywhere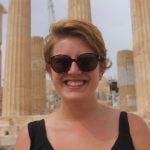 Last Updated by Sarah Barnes on May 15, 2019
Unfortunately, watching Shameless is difficult if you're not in the United States.

The official Sho.com website can detect your location by your IP address, resulting in your IP address being blocked if you are not within the United States.
We have the information and tools that will help you succeed in never missing another episode when outside of the United States
for there are ways around these blocks.

An error message that you get when trying to watch Showtime from outside the US.
4 Steps to Watch Showtime's Season 9 of Shameless: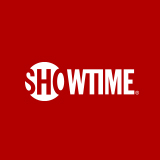 Get a VPN that can bypass Showtime blocks and connect it to a US server
Visit Showtime and register or sign in (free 30-day trial available)
Find the Episode you want to watch and click on it
4 Steps to Watch Season 9 Of Shameless on HULU:
Get a VPN that can bypass Hulu Blocks
Go to Hulu's

Shameless page

Register or sign in (free 30-day trial available)
Click on the episode you want to watch
3 Steps to Watch Season 9 of Shameless on DirecTV NOW:
You can only watch shows on DirecTV if you are a customer. But, if you're not a customer, you can log in through a family or friend's account and enjoy your favorite shows from anywhere.
Get a fast VPN with plenty of US servers
Go to the

DirecTV Shameless

page
Log in to your DirecTV account and enjoy the show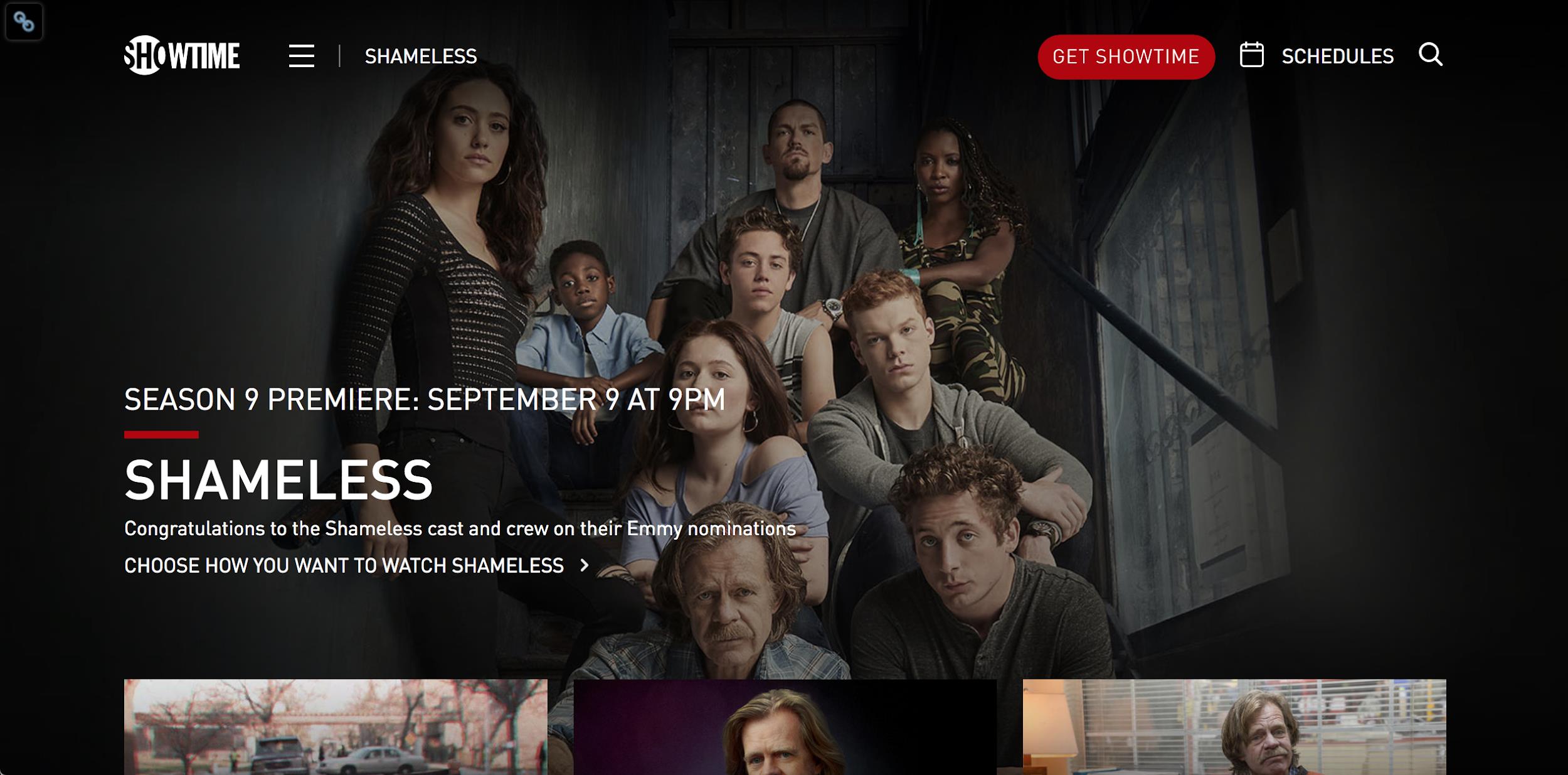 The Best Five VPNs To Watch Season 9 Of Shameless Online
If you want to use a VPN, or have no other choice but to use a VPN to watch the new season of Shameless, you need to choose a service with the right features.
Your VPN must:
Offer high speeds and good bandwidth to stream shows without buffering
Have servers in the US to bypass geo-restrictions
Offer various competitive payment plans
We've been doing some digging for you to help you find the best VPN to watch the new season of Shameless online. Here are the top 5 VPNs that will allow you to stream the 9th season of Shameless even if you're not in the US: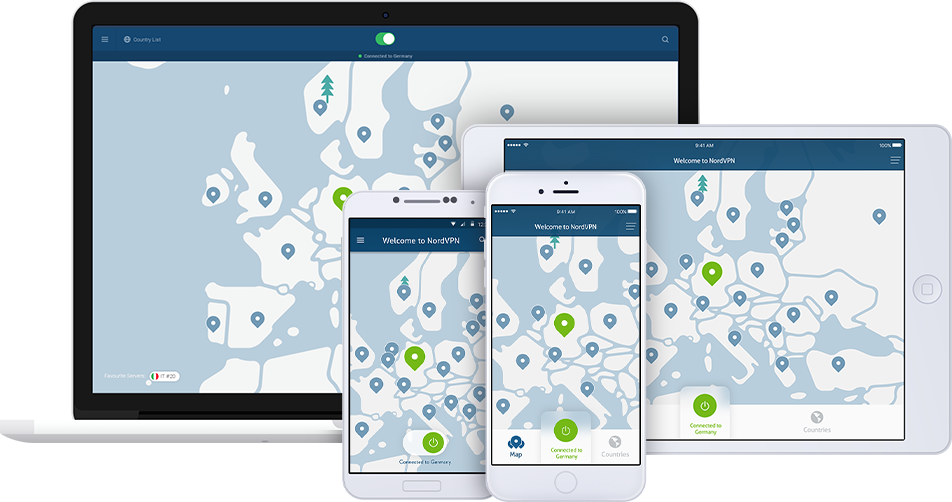 More than 4,889 servers with many to choose from in the US
Military-grade encryption
Connection to up to 6 devices with one account
Unlimited bandwidth
NordVPN has the most impressive library of servers in the industry. The service is easy-to-use and comes with unlimited bandwidth. NordVPN also comes with great security features and a strict no logs policy. Offering a 30-day money back guarantee, it is well worth a try.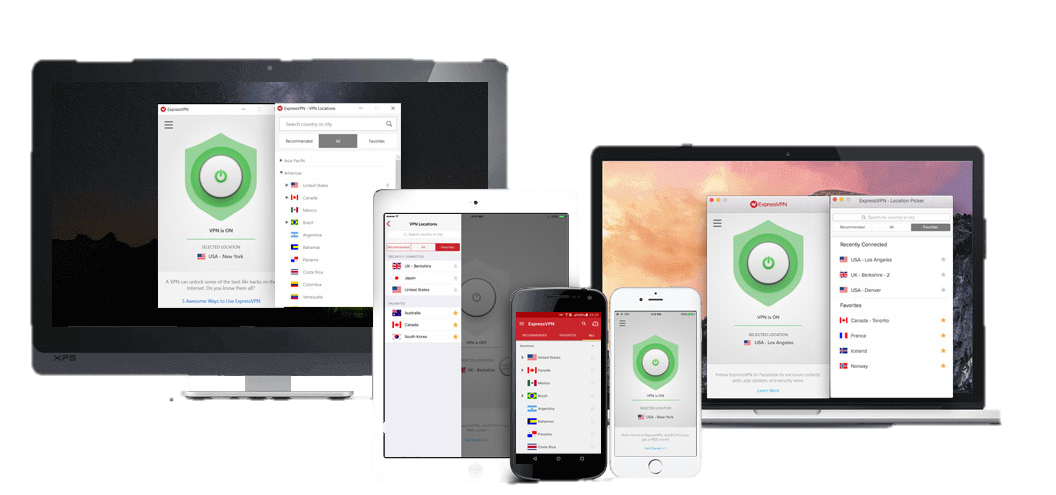 Servers in 94 countries many of which are in the US
Powerful 256-bit AES encryption
Blazing fast speeds with unlimited Bandwidth and no throttling
Thanks to the company's no logs policy, DNS and IP leak detection, you can connect to US servers to watch all your favorite shows. Better yet, you can stream all episodes of Shameless without having to worry about buffering. Just like NordVPN, the service comes with a 30-day money back guarantee offer.
Access to more than 2,852 servers including many in the US
Highest possible speeds and unlimited bandwidth
256-bit AES encryption
CyberGhost is one of the easiest to use services available today. Just like ExpressVPN, the company has a strict no logs policy. They also have amazing customer care reviews. If that's not convincing enough, you can try the service with peace of mind thanks to its 30-day money back guarantee offer.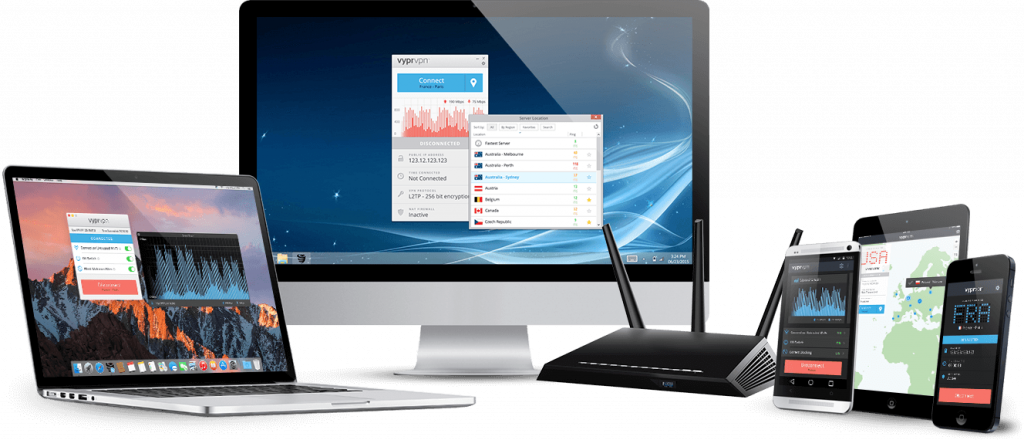 More than 70 worldwide server locations including the US
The highest speeds and security for broadband connections
Multiple levels of encryption
Thanks to its Chameleon technology, VyprVPN can help you access your favorite shows undetected. Not only this, the company has its own zero-knowledge DNS, allowing you to reclaim your privacy online. This VPN is available on all your favorite devices and comes with a 3-day risk-free trial.
100 servers in 56 countries including the US
2048-bit encryption
Unlimited bandwidth and speed
Despite lower server numbers, the company does have some in the US, making it perfect for watching season 9 of Shameless online, while remaining undetected. Not only this, you can connect up to 6 devices simultaneously, and it comes with a 1-click setup. PrivateVPN is running a 30-day money back guarantee offer.
The Right VPN To Use for Your Favorite Shows Like Shameless
All five VPNs listed above come with unique features for watching Shameless online from anywhere. Aside from unblocking all your favorite episodes, you can do so knowing that your browsing data remains private.
Virtual Private Networks also referred to as VPNs can hide your IP address by connecting to a server in a different location. Isn't that fancy. By using one of these services, you won't have to miss a minute of the 9th season of Shameless.
With the 9th season set to air on September 9th, 2018, this makes it the longest-running scripted series in the history of Showtime. Fans can't wait to see what's going to happen next. If you're outside of the US during this time, continue reading to learn about the best VPNs to use in order to not miss the new season.
All these services come with free trial periods or a 30-day money back guarantee offer. With this in mind, why not give them all a shot before making a final decision? Enjoy season 9 of Shameless on September 9th, 2018!