5 Best Free Kodi VPNs for Safe Streaming – Tested July 2020
Last Updated by Joel Timothy on July 01, 2020
Kodi is an open-source home media player and streamer that has revolutionized home entertainment. Millions of users all over the world rely on the software for streaming live sports, live TV, Movies, TV Shows, and much more.
Thanks to supporting more than a thousand third-party add-ons, Kodi can be used to stream almost anything for free and in HD.
However, though the software in its original form is safe and legal, the murky world of third-party Kodi add-ons blurs things. These add-ons offer mostly copyrighted content, and depending on the laws of your country; you can easily get into trouble.
Thousands of users have already received DMCA notices for copyright infringement, something that has led to increased use of Kodi with a VPN.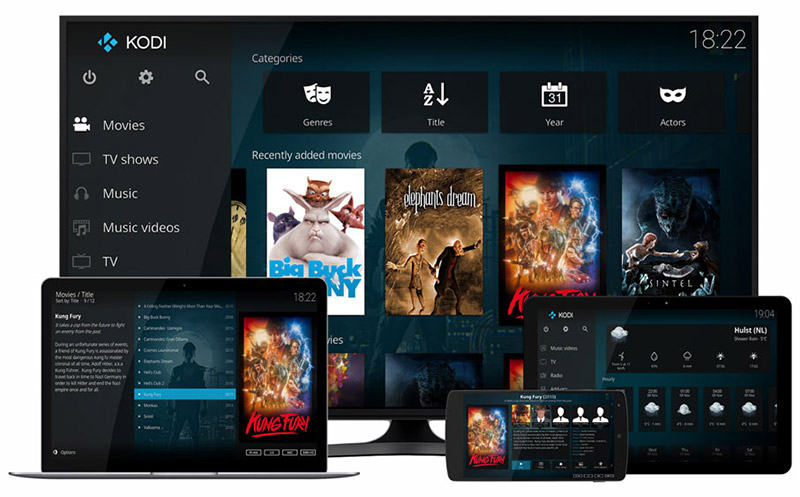 With a
reliable VPN
, you can avoid repercussions and
maximize your Kodi experience
by circumventing geo-restrictions.
Can you use a Free VPN for Kodi?
Although the best Kodi VPNs require you to get a subscription, there are still some decent free VPNs available.
Free VPNs usually limit what you can do
with the VPN, but you can still use one with Kodi. However,
not all free VPNs are trustworthy
, and some use underhanded techniques to make money.
The most reliable free VPNs are the ones provided by VPNs that still have a paid plan. However, with such a VPN, you will have to deal with limitations, including:
Bandwidth and Speed Limits
Streaming requires consistent speeds and a lot of bandwidth. However, almost all free VPNs limit the amount of bandwidth that you can use. For example, the fastest free VPN, Hotspot Shield VPN, only allocates you 500 MB and limits you to 30 minutes a day, so you can't really stream much. VPNs with bigger bandwidth allowances, on the other hand, limit your speeds.
Server Locations
With a free VPN, you will only be allowed to use a few servers. Some free VPNs won't even allow you to choose a server, meaning you can unblock content in a particular area. Further, since free servers are very few, they will mostly be clogged with other free users, bringing the performance down.
Privacy & Security
Most free keep logs and collect a lot of information from users. Since you are not paying for anything, the data they get from you is like treasure, and they may even end up selling it. Additionally, most of these VPNs use weak encryption standards to boost speeds and performance.
Best Free VPNs for Kodi
We tested various free VPNs and considering all the above factors, and we were able to come up with a list of the best VPNs for Kodi.
All the VPNs we recommend all come from reputable companies, and they include the option to upgrade. However, while they tested ok, they're still not an ideal solution.
If you are on the hunt, keep an eye out for these features:
Zero logs
Reliable connection speeds
Secure encryption
Reasonable bandwidth limit
1. ExpressVPN — Fast Speeds for Uninterrupted Streaming
Key Features:
3,000+ servers in 94 countries
No-logging policy
Unlimited bandwidth for the fastest possible speeds
Military-grade encryption
30-day money-back guarantee
ExpressVPN is a premium service, but you can use it for free for 30 days. It's perfect if you only need a VPN for a short time or just want to try one out. I tested ExpressVPN's streaming speeds for myself and I can say that it's faster than both free and premium services. Even with multiple devices connected, my speed was over 30Mbps.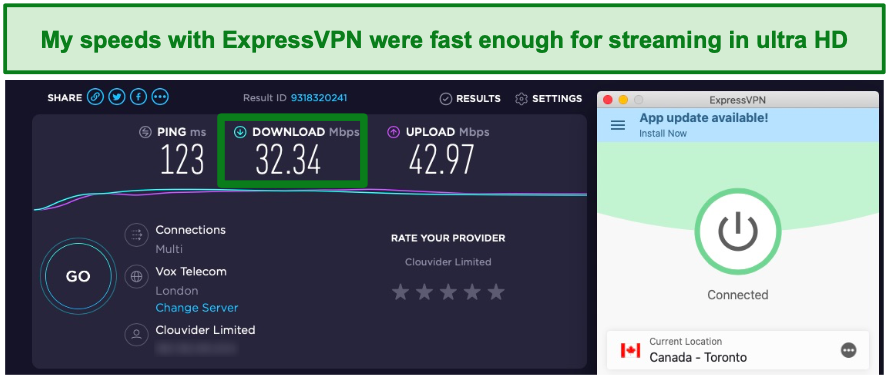 Unlike most free VPNs, ExpressVPN supports 5 simultaneous device connections. You can use it with your Kodi on your TV as well as your phone, laptop, and tablet — all at the same time!
I've tested ExpressVPN with multiple streaming services over the past year and it has remained my favorite choice for streaming. I can always watch tv shows and movies without buffering or lag, which makes for a stress-free experience.
With its money-back guarantee, you can try ExpressVPN for 30 days and get a full refund if you don't want to pay for a subscription. I tested this for myself by requesting a refund through the customer service live chat and got all of my money back within a week.
Try ExpressVPN for free today!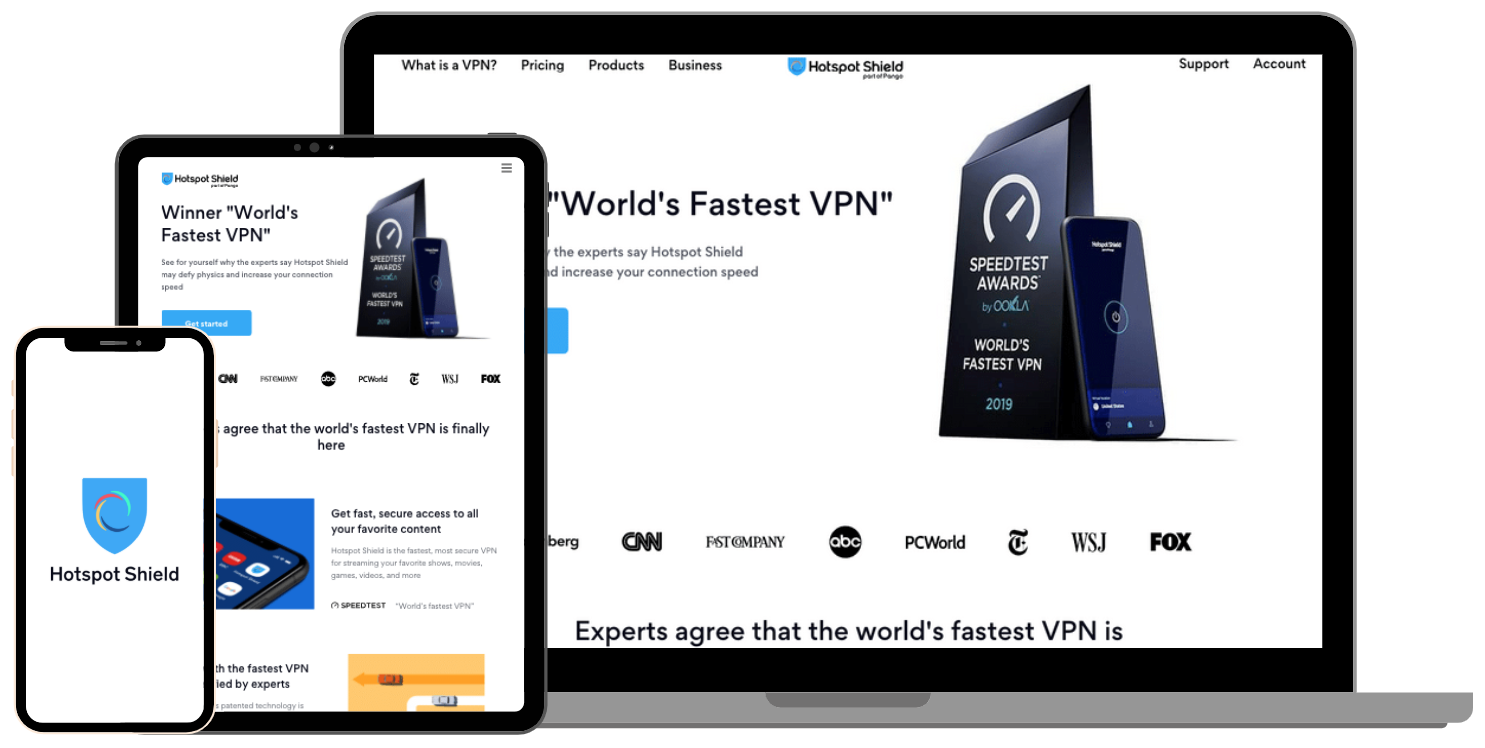 Hotspot Shield is known for its excellent speeds, and it can be used to stream on Kodi in HD. Although the VPN is based in the US, it promises not to keep logs of any of your online activities.
However, though you get good speeds, you can only use 500 MB data per day while connected, which means that you won't be able to stream for long with the free trial. You will also be restricted to one server in the US, which you can't change.
To lift these limitations, you will need to upgrade to one of Hotspot Shield's premium plans. After that, you'll be able to connect to any of the available 25 countries and stream with unlimited bandwidth.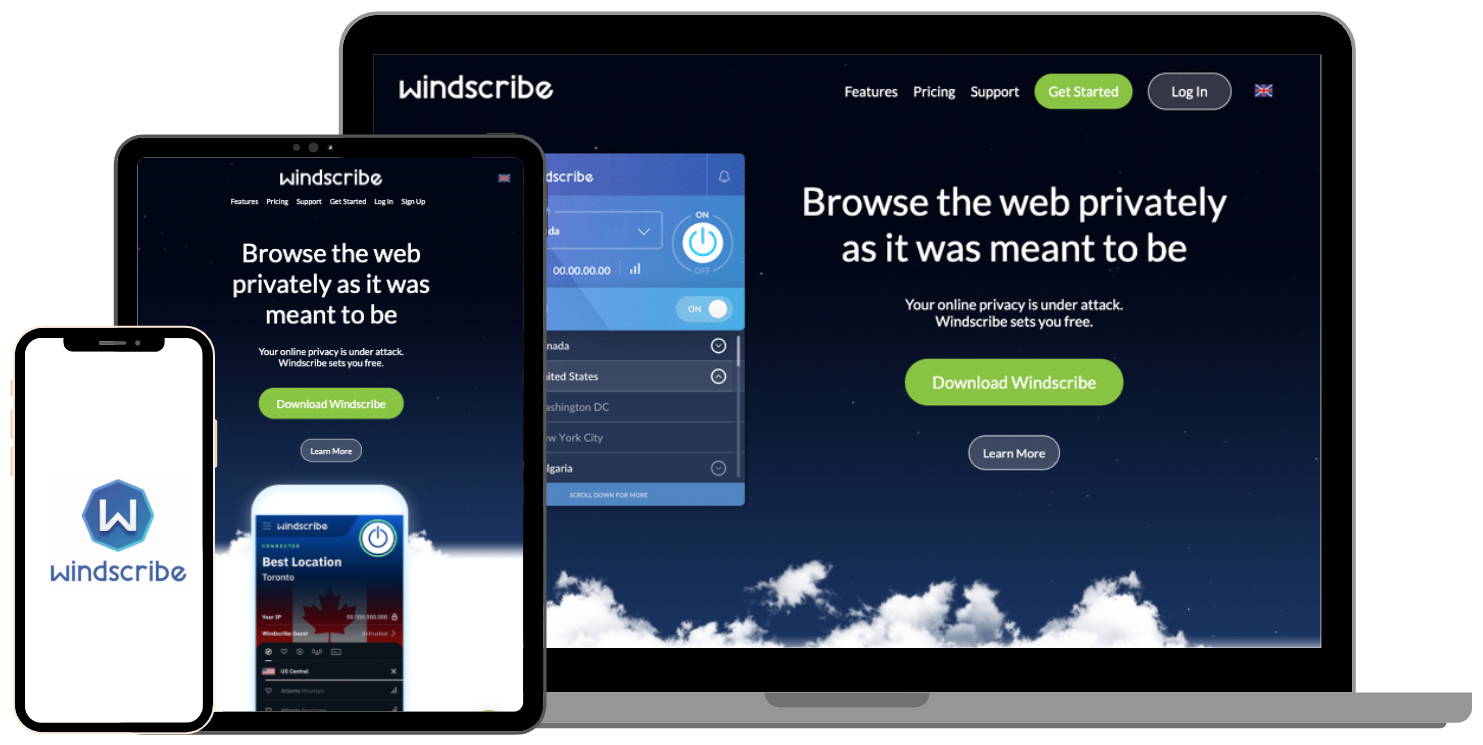 Windscribe VPN was only launched three years ago, but it's quickly becoming one of the most popular free VPNs due to its generous data allocation of up to 10 GB/month as well as its superb performance.
The VPN offers premium features like ad-blocking via a browser add-on, Firewall, and P2P support to its free users.
However, the servers you can use are limited to only 11, and you won't get the best speeds with the free version. To use unlimited bandwidth, get better speeds, and unlock all servers in 60 countries, you will need to upgrade to their paid plan.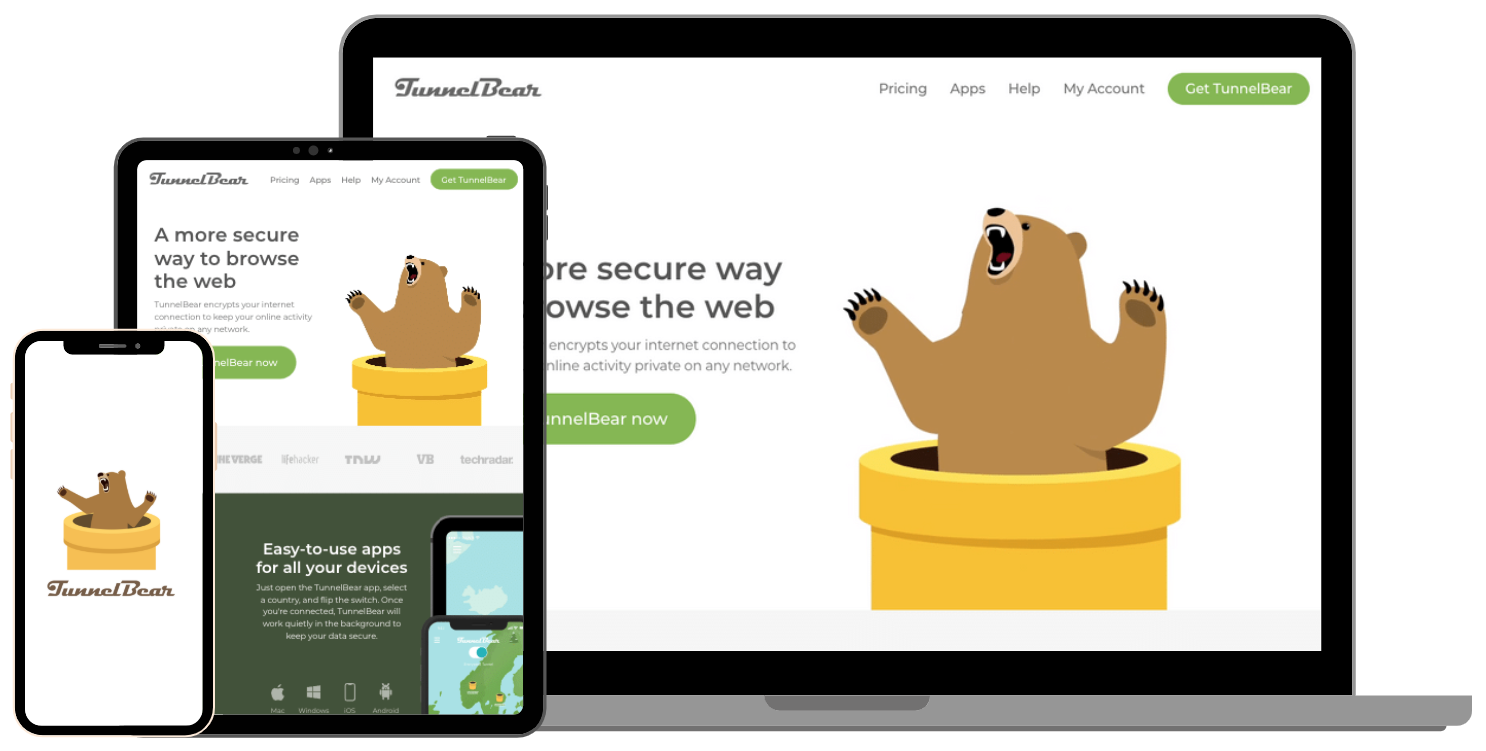 TunnelBear is a Canada-based VPN that is known for its interminable sense of humor that it uses everywhere. However, it's a pretty serious VPN in terms of service delivery, and online security giant, McAfee recently acquired it.
TunnelBear doesn't keep any logs, though being based in an FVEY country doesn't augur well with privacy enthusiasts. Nevertheless, the VPN is quite generous as it allows you to use any of its features as well as servers in 25 countries.
However, your bandwidth is limited to up to 1.5 GB a month, which means that you may not do a lot of streaming with the free plan. Nevertheless, you'll be secure and private every time you use TunnelBear.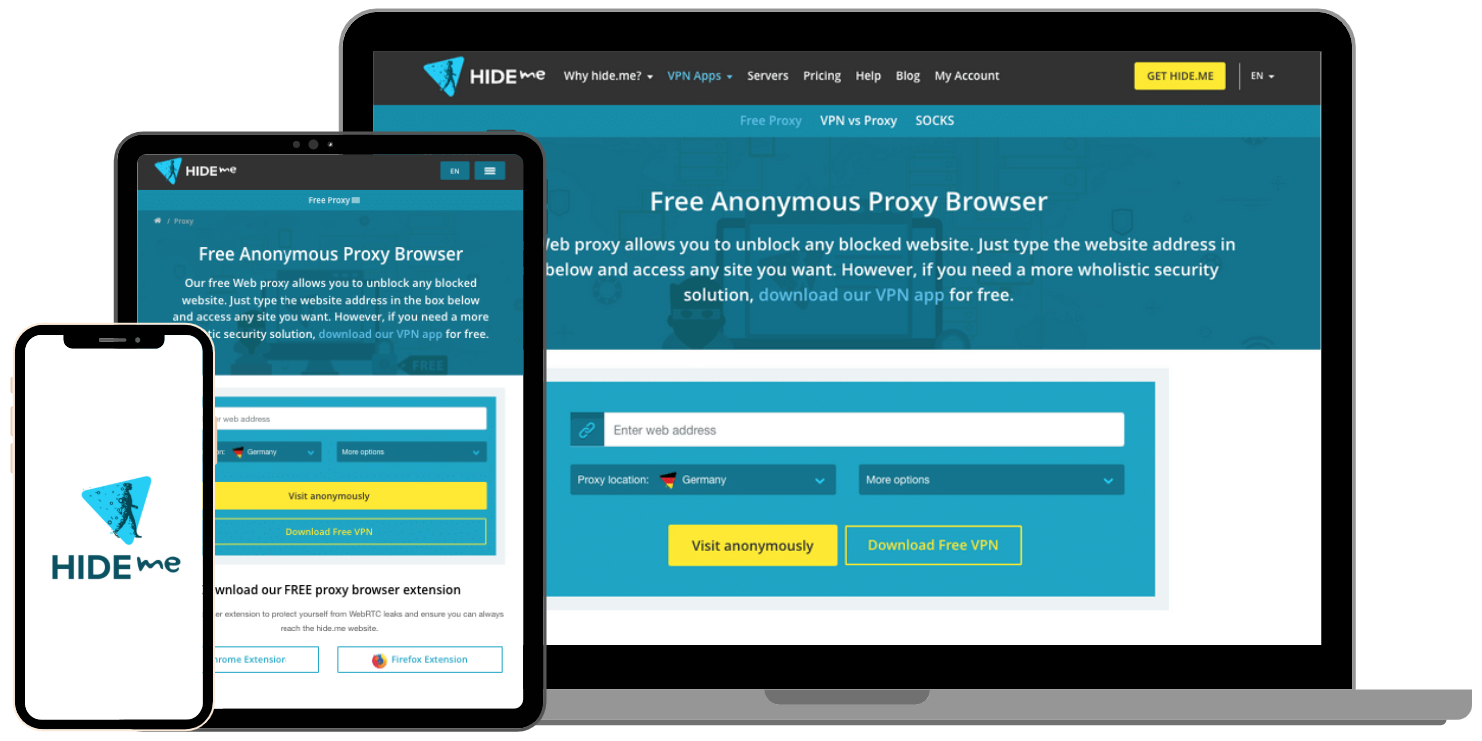 Hide.me is a VPN provider based in Malaysia, which is a great location for a VPN. Thanks to this, the VPN promises and keeps a zero-log service, and proven after being examined by a third-party security analyst.
With the VPN's free plan, you can connect to servers in Canada, Netherlands, and Singapore. The VPN will allow you to use features like a kill switch, P2P downloading, and various VPN protocols.
However, with the free plan, you can only use up to 2 GB data a month, and speed is capped. Their premium plan is nonetheless quite expensive, and it would be better to opt for $1.99 a month with our SurfShark offer.
Why you should use a VPN with Kodi
Kodi in itself is entirely legal and risk-free, but then you can't do much with it except play content that you already own.
To get the most out of Kodi, you will have to install third-party add-ons, and this will change everything concerning legality as well as security.
Here are a few reasons why you should always use a VPN with Kodi:
1. Stream anonymously
Every website and server you access online can always see your IP address. An IP address carries a lot of information about you, like your location and your ISP.
When exposed, you're at greater risk, especially considering that some Kodi add-ons rely on P2P technology. However, a VPN allows you to hide your identity with an IP address belonging to the server.
2. Evade geo-restrictions
Restricting content to particular regions has become the new norm for content owners and streaming services. Some links you will get on Kodi are usually limited to users in a different region, and so you won't be able to play them. In such a case, connect to a permitted region.
3. To Circumvent ISP Throttling
ISPs can decide to throttle your connection when they see that you've been using a lot of bandwidth, or you are streaming illegal content.
In such a case, your connection will become slow when you start streaming, but this can be easily overcome by connecting a VPN.
Final Word
A free VPN will always try to control how you use the service, and so each of them will always have a limit to entice you to go for their paid option.
Though you can
try out the best free VPNs for Kodi
listed above
,
a paid service is always safer, faster, and more reliable.
---
Other Top VPNs for Kodi
Rank
Provider name
Our score
Price