Want to experience Viki? Unblock it with these tips
Last Updated by John Bennet on June 19, 2022
When an Internet service, gaming system, or popular TV show hits it big, suddenly everyone wants to experience it. That becomes a problem when "it" is limited to just a few countries while millions and billions of other Internet users are trying to force their way into the mix.
That's generally when virtual private networks (VPNs) get a surge in popularity. Their ability to bypass traditional security geo-blocks and allow anyone from anywhere to be part of the action makes them worth their monthly subscriptions to most users.
Such is the case with Viki – the hybrid of video and wiki that won the Crunchie Award for best international startup company in 2011. Originally just an American venture, it has signed distribution deals with networks in Hong Kong, South Korea, Japan, and Russia in recent years.
As of July 2018, Viki had 40 million users spread across 195 countries.
But plenty of countries don't let their citizens view unfiltered videos. Internet censorship runs rampant in places like China, Russia, The Philippines, both Koreas, Indonesia, Saudi Arabia, and UAE.
The rise of a cool new technology makes lots of new first-time VPN users, most of whom don't know the slightest thing about the technology. This blog will give a glossary of terms for new VPN users and explore which ones are best suited for unblocking Viki in a host of different countries.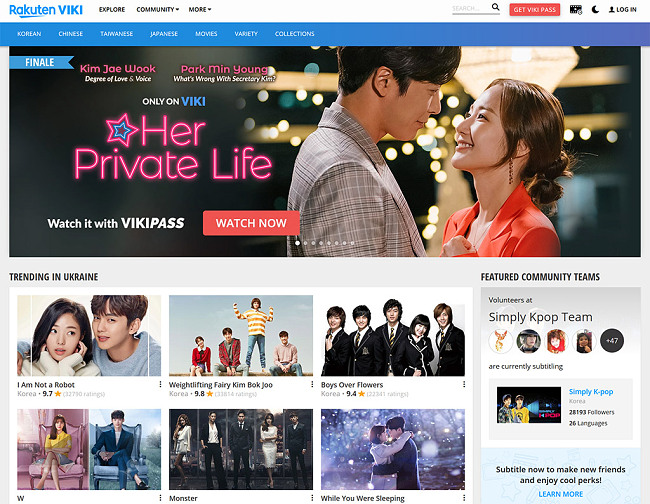 VPN Glossary of Terms
Advanced Encryption Standard (AES)




This is the most commonly used encryption protocol and is used routinely by the US government (AES-256). It is generally considered unbreakable as the number of computations needed to perform a brute force entry and crack the code would take the world's best supercomputer billions and billions of years.

Connection Logs




Also known as metadata logs, they are a source of great concern for VPN users. If logs are kept of where a user goes online while employing a VPN, those records could conceivably end up in the hands of a government agency or law enforcement if they suspect illegal activities have taken place. Most VPN users opt for a VPN That does not keep logs.

Encryption




The basic process by which data is moved through a VPN. Encryption takes data and jumbles it into a non-readable format that can only be deciphered by a key on the other end of the transmission.

Geo-Restrictions




Security measures put in place by governments and corporations to block unwanted parties from accessing their sites. These restrictions are one of the main reasons that VPNs exist in the first place.

Kill Switch




One of the most important security aspects that a VPN should possess. It self-activates any time a VPN connection is broken and automatically shuts down your real Internet connection down to avoid accidental exposure of your information or IP address.

Simultaneous Connections




The number of different devices you can run the same VPN license. The more allowed, generally the more generous and well-rounded a VPN you're dealing with.
Best VPNS for watching Viki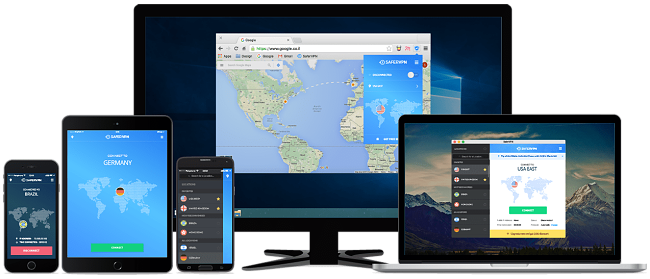 Based in Israel, SaferVPN has lots of powerful privacy feature including a kill switch, a strict no-log policy, and several forms of encryption including the always-popular OpenVPN.
SaferVPN has been confirmed to a great job unblocking hard-to-crack nuts including Netflix, and it has more than 760 servers spread across more than 35 countries.
SaferVPN's free trial offers unlimited bandwidth, but it last for just 24 hours so make sure you make the most of it.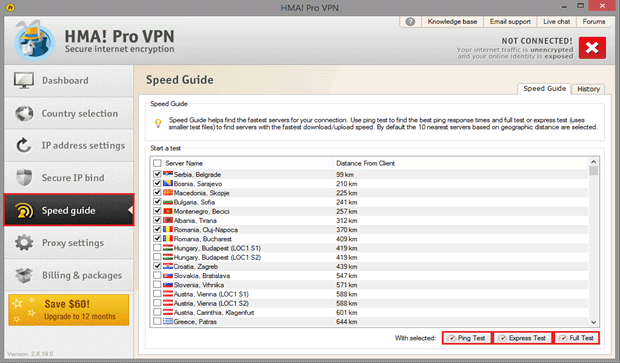 HMA VPN isn't just a funny name, it's a bona-fide top-drawer choice of VPN despite operating in the UK where it has to keep logs for a year.
It has a huge amount of servers – more than 900 across more than 190 countries, and is known for its fast speeds. It supports the best types of encryption – OpenVPN and IPSec, and has fantastic unblocking capabilities round the world.
HMA has a 30-day money-back guarantee in place, but be careful with it, as it is limited to just 10GB of bandwidth, which can go quickly when you're streaming videos.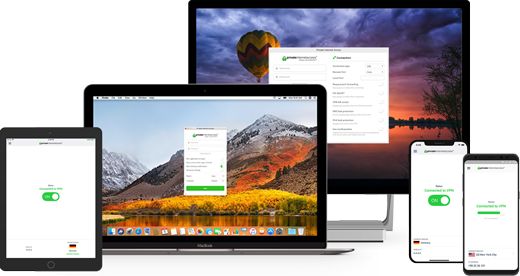 Private Internet Access (PIA) VPN is located in the US, which means it has ample resources for US-based IP addresses for local connections.
It has lots of bells and whistles for security, including DNS leak protection, SOCKS5 compatibility, up to five simultaneous connections, and a kill switch.
Private Internet Access also has one of the biggest server collections in the world, more than 3,000 in all.