5 Best & Fastest (REALLY FREE) VPNs for Android in 2020
Last Updated by John Bennet on May 25, 2020
VPNs are essential tools when you need to browse the Internet anonymously. They're also critical for anyone who wishes to gain access to apps or websites that have geo-restrictions or firewalls.
Many people use VPNs in restricted countries where there's no access to Google, Facebook, and other popular sites, but with thousands of free VPNs for Android on the market, how do you know which is best? We've got the complete list below.
5 Fastest VPNs for Android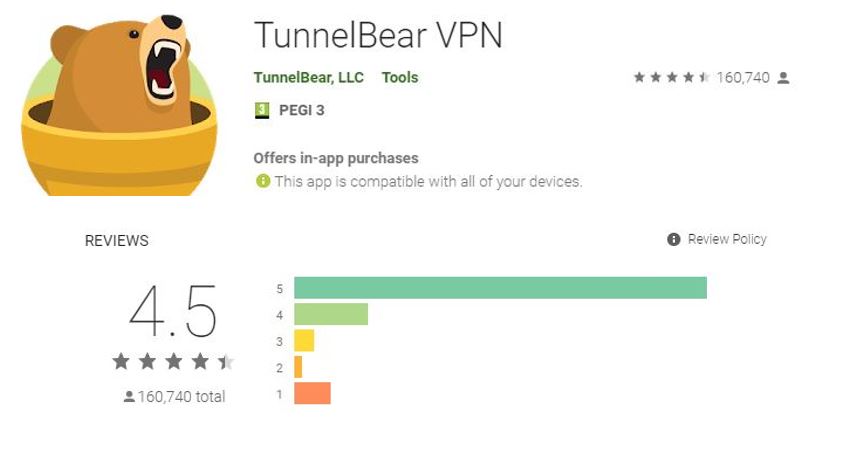 Seamless streaming
Internet kill switch
Security over Wi-fi hotspots
TunnelBear is one of the best free VPNs for Android, despite their 500MB data cap. Our tests showed that they were able to maintain a high speed which make it ideal for securely browsing the internet. It also does a great job encrypting your data while using public wifi and hotspots.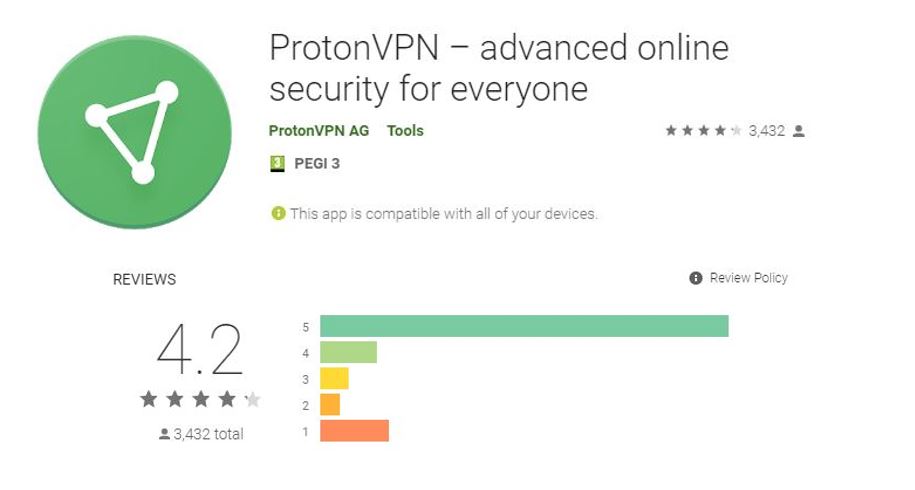 No activity logs
Offers unlimited browsing
Connections to three countries
ProtonVPN's Android app hasn't been around for long, but it's already a hit. With the free version, they ensure security is still a priority, but you won't find the speeds you will from the paid-for version.
If you only need essential services, this one's a winner.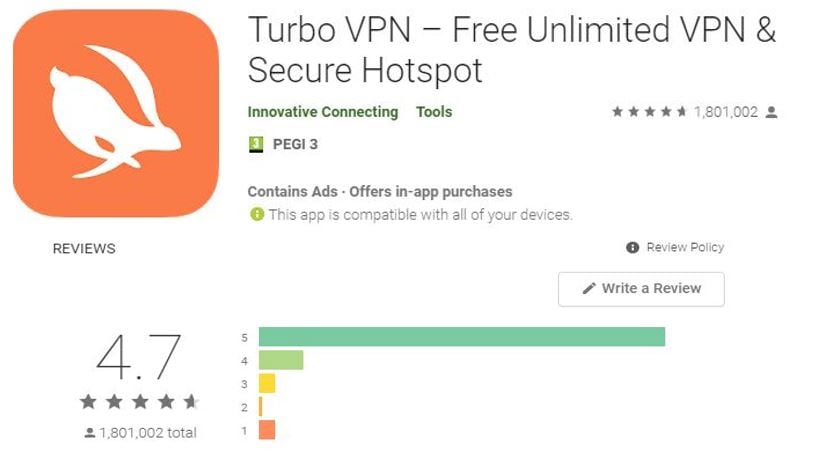 Connection to the fastest servers
Two hour fast response and 24/7 customer assistance
Strong encryption for user protection
TurboVPN regularly refreshes their proxy list to offer a superior experience for users, and it's also one of the fastest free VPNs around. With TurboVPN, it's simple to bypass firewalls at school or work, and you'll also have the power to encrypt everything you do online.
Unfortunately, there are some ads you might have to contend with along the way.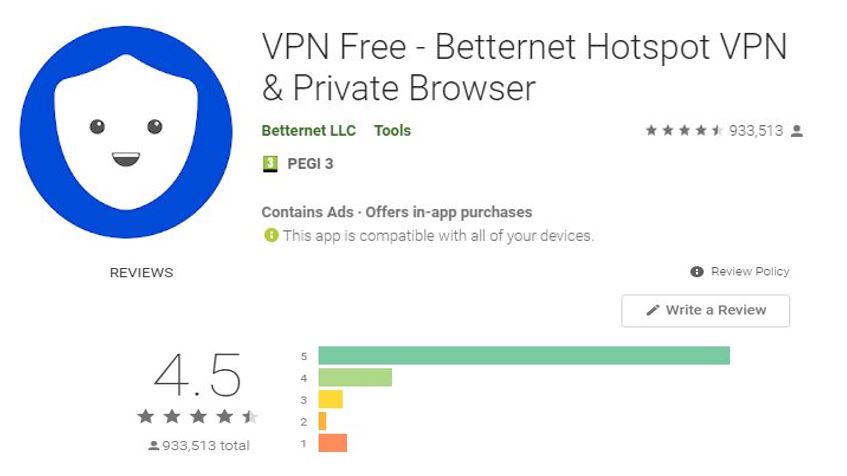 Automatic connection to best servers
Anonymous browsing
Wi-fi protection
Betternet VPN boasts their no log policy, which can be tough to find with free VPNs. Many people also comment that the speeds are good for a free service.
To maintain the free model, BetterNet does show some ads and apps from sponsors. With that said, they do it honestly and don't hide how they make money, which is nice to see.
The simple interface requires one-touch to get started and is easy to use.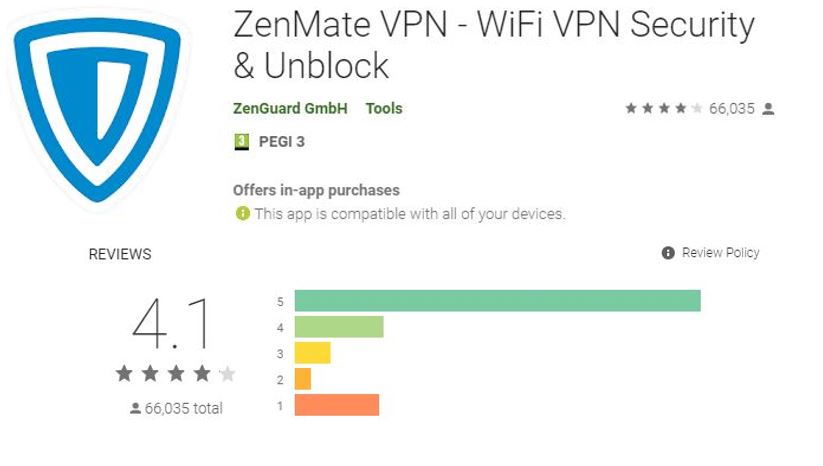 Malware protection
One-click connect
Based in Germany
ZenMateVPN is an easy-to-use VPN solution that offers encryption and other online protection to keep you safe no matter where you go. With ZenMate, it's simple to bypass geo-restrictions and browse the web securely.
The downside to their free service is that they limit the servers available, and to have access to all their servers and advanced features, you must upgrade to their premium service.
Free Unlimited VPNs for Android are Essential for Security
When people think about using a VPN, they often forget about protecting their Android devices. It's arguable that using a VPN on Android is more critical than your home network. There are several reasons for this.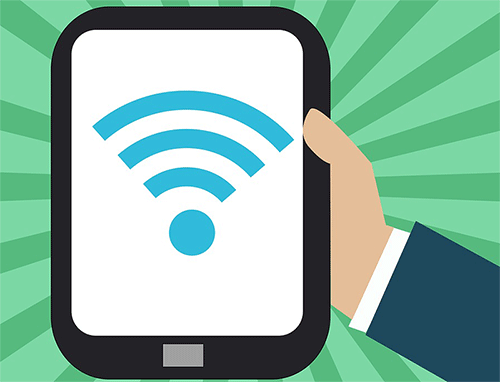 Public

Wi-Fi
:
These convenient HotSpots are also some of the most insecure when it comes to your protection. Anyone with a hidden, small radio antenna and a computer could intercept your data and hack into your accounts. Individuals also create fake service towers or utilize urban signal boosters to defraud unsuspecting users.

Bypass Geo-blocks

Wi-Fi
:
You're subjected to geo-restricted sites even on your phone. With a VPN that offers servers in other countries, it's simple to get around these blocks because the provider masks your real IP address with another, allowing access to all sites. Many people find this useful for watching Netflix while out of the country.
Choosing a Free VPN for Android
For people who value individual privacy and security, having a free VPN for Android remains essential. With that said, users face a multitude of services that won't work or don't provide what they need. That's why it's crucial to follow this guide on picking the best free VPN for Android.
Evaluate these criteria before making a decision.
What's the VPN's business model?
They have to make money somehow. Many of them offer a free VPN service in the hope that you'll upgrade to the premium version, while others utilize ads to make money. Other services have no trouble selling user data and compromising the security and privacy of customers.
What's missing in the free version?
By choosing a free service over a paid-for version, you miss out on some features. Evaluate what you give up going with a free VPN and ensure your safety is still a priority. Some premium services often include ad blocking, unlimited bandwidth, and P2P.
Does the provider keep logs?
You don't want any Internet activity stored on their servers. Read through the terms and conditions to determine what that VPN provider does with the data. Choose a service that doesn't retain any logs on your activity.
Can you sign up anonymously?
Choose a VPN provider that allows you to subscribe without an e-mail address or accepts Bitcoin payment.
What's Missing with a Free VPN for Android?
While having access to a free VPN helps you remain protected, there are some negatives. Most of the time you won't have the speeds you do with a premium provider, which means you often won't be able to stream content from Netflix or other services.
Also, security won't be a priority like it is with a premium service. If encryption, military-grade protocols, and advanced features are what you want, then it's imperative you choose a premium service instead.
With this in mind, many premium VPN providers offer a 30-day money-back guarantee or better, which allows you time to decide if the plan works for you.
We recommend NordVPN for the ultimate protection and think you'll see paying a few dollars each month is well worth the investment. How much are your security and privacy worth?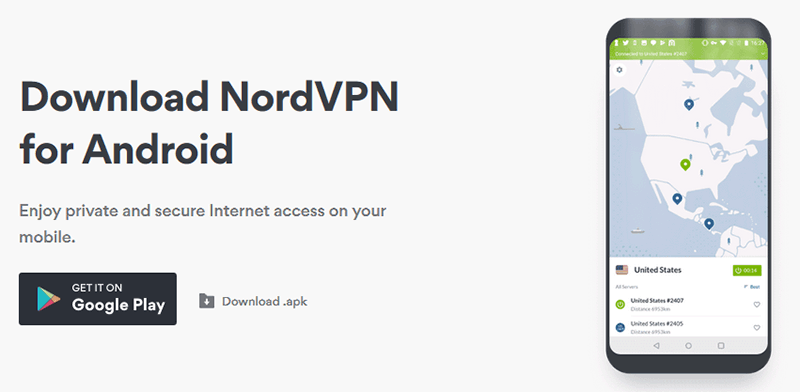 Rank
Provider name
Our score
Price