The Best VPN For High School and College Students to Unblock Websites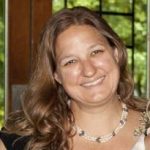 Last Updated by Bonnie Aleman on March 20, 2019
Institution Wi-Fi policies often prevent users from streaming Game of Thrones, accessing apps like Snapchat, or playing games like Call of Duty, with many good reasons outlined for the restrictions.
The American Association of School Libraries reports that 98% of schools restrict student access to content. You are not alone.
However, sometimes you need a break. Being able to use free time to unwind the way you like is important. Thankfully, there are ways to bypass restrictions so you can use the internet however you want.
Why Schools Block Web Browsing Activities
In 2000, the Children's Internet Protection Act, not only recommends but, in many cases, mandates that schools use website blocking technology in the name of protecting students.
Universities claim they block certain websites because social media like Twitter and streaming websites like Netflix distract students. It's likely they're also concerned with bandwidth usage, due to the high cost of upgrading systems and adding servers to maintain speed.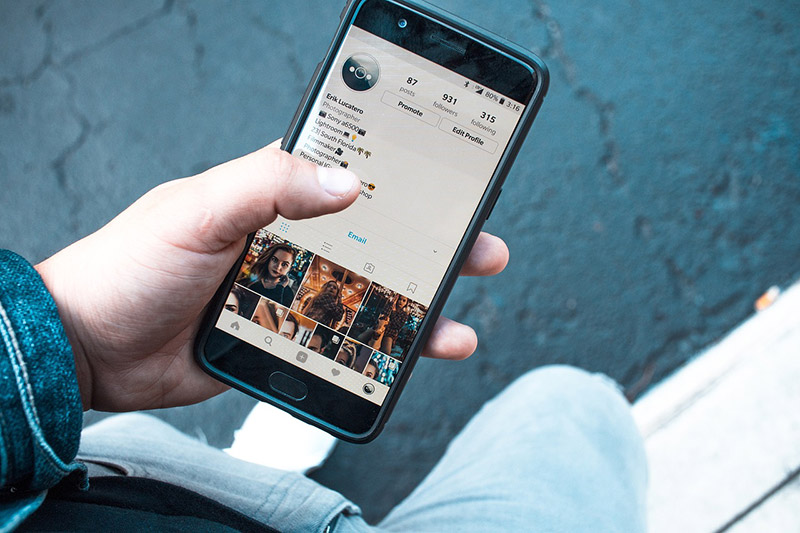 The Workaround: Why You Want to Use a VPN
If you're frustrated with firewalls restricting online access, a VPN allows you to browse incognito. The VPN shields your information by encrypting your location, activity, and IP address.
There are four key benefits of using a VPN when accessing the internet on campus.
Access to blocked content
You can gain access to social media, entertainment, and torrent content without restriction.
Free access to information
Censorship of web browsing also affects access to information. Podcasts, YouTube, and downloadable content provide additional resources, which can improve school performance.
Privacy
Use of public networks allows administrators to observe online activity. Schools can track the websites you visit based on your IP address.
Safety
A VPN eliminates the security problems of public networks. You may think you have a safe connection because it requires a password. However, information including browsing history, passwords, and other private information can be exposed.
The Best Paid VPN Services for High School and College Students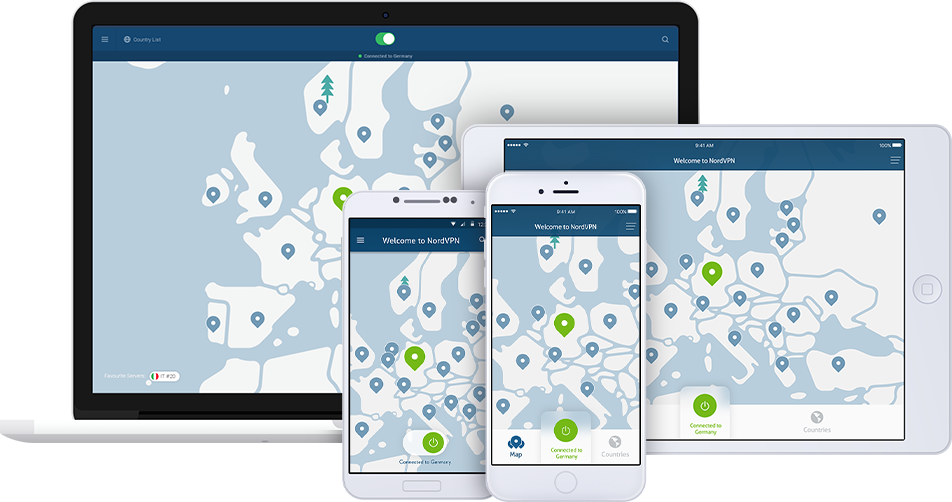 Pros:
Large server network
Military grade security
No usage logs
Six simultaneous connections
Cons:
NordVPN has over 5,400 servers across 60 countries; one of the most extensive networks in the industry. Privacy and security are taken seriously with military-grade security, Double VPN, and no traffic or session logs.
Optimized servers prevent buffering during streaming. You can also activate a filter to block ads, malware, and phishing sites. Gain access to geo-restricted content and torrenting with NordVPN.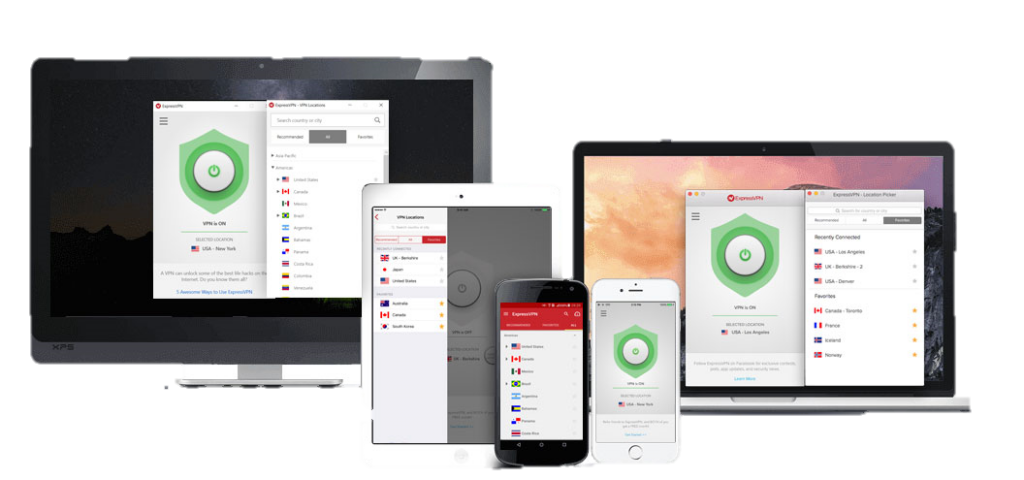 Pros:
Optimized servers
Strong security protocols
Extensive coverage
No usage logs
Cons:
ExpressVPN offers fast speeds, allows torrenting, and unlocks geo-restricted content. You can watch any content anywhere in the world on more than 3,000 servers in 160 locations across 94 countries.
Browsing is secure with 256-bit AES encryption, AMAC authentication, and a kill switch.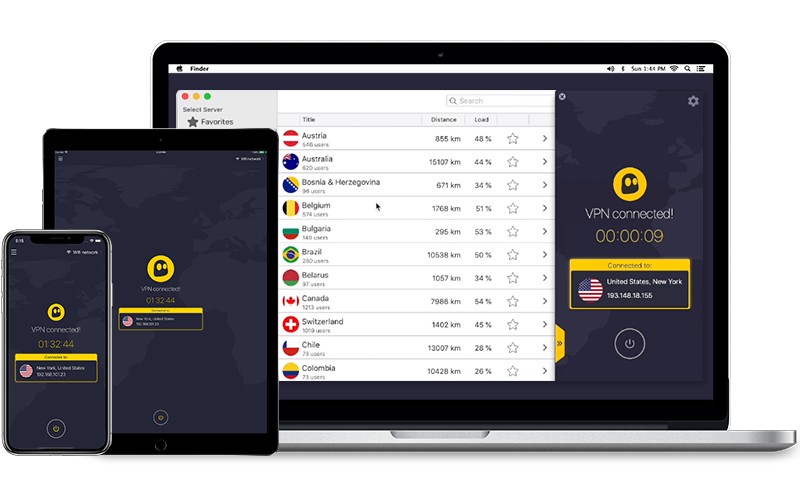 Pros:
Simple set up and navigation
High level of security
45-day money back guarantee
Five simultaneous connections
Cons:
High cost for a monthly payment plan
CyberGhost VPN provides a user-friendly experience and is an excellent choice for beginners. They offer 256-bit encryption and don't keep logs. Over 3,700 servers located in 60 countries provide a reliable network.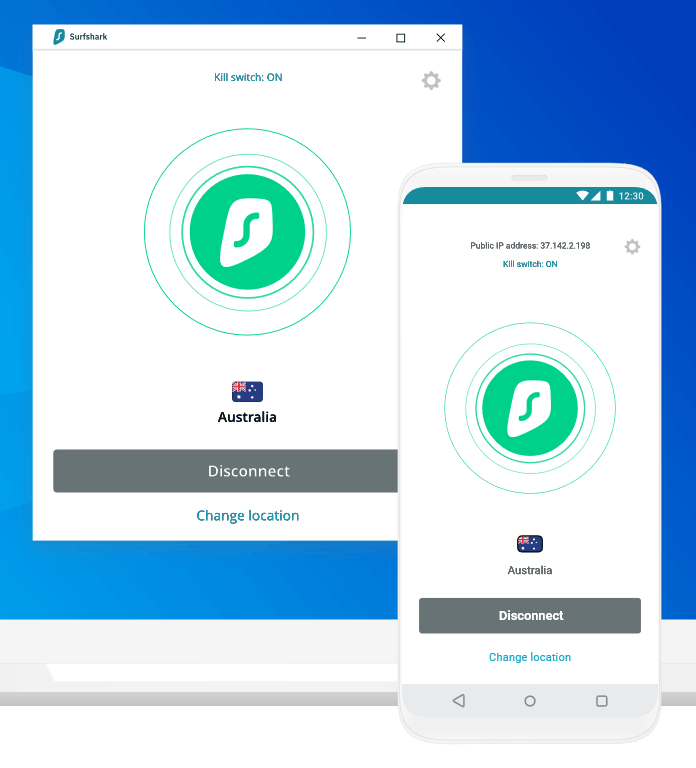 Pros:
Verified security protocols
Low monthly cost for extended contracts
Unlimited devices
Cons:
SurfShark VPN has over 800 servers in over 50 countries to deliver content from around the world. A no logs policy, unlimited bandwidth, and live 24/7 customer service are just some of the benefits provided.
Security measures include an independent audit by security testers Cure53, which test their security protocols and extensions to verify its performance. Also, you get 256-bit encryption, a kill switch
The Best Free VPN Services for High School and College Students
You might also consider a free VPN. However, free options have limitations on access, privacy, and bandwidth. The company must pay for the cost of running the website, which might include selling your online activity or ad placements.
Our Top Picks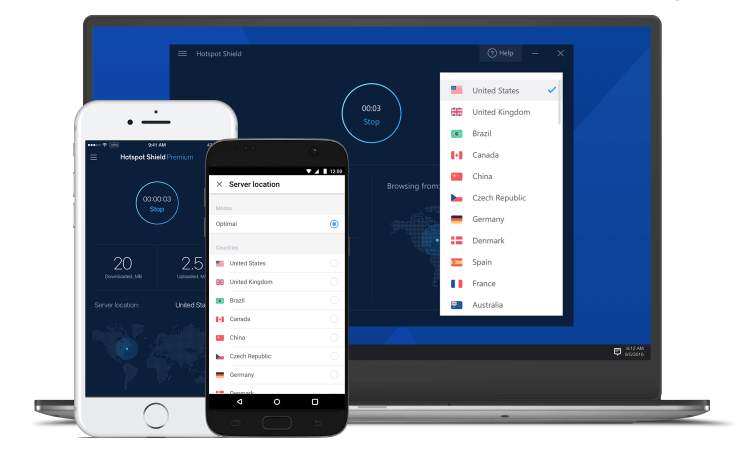 Pros:
Worldwide server network
Above average streaming speeds
Military grade encryption
Cons:
Limited server network
A daily usage limit
Hotspot Shield VPN has both a free and a paid version and supports over 2,500 servers in 25 countries. All versions receive military-grade encryption and unrestricted speeds, giving you safe, fast, and reliable connections.
The app has a limited number of settings and configuration options. The free version limits the number of devices, location access, and bandwidth. You can access up to 500MB per day for a total of no more than 15GB per month.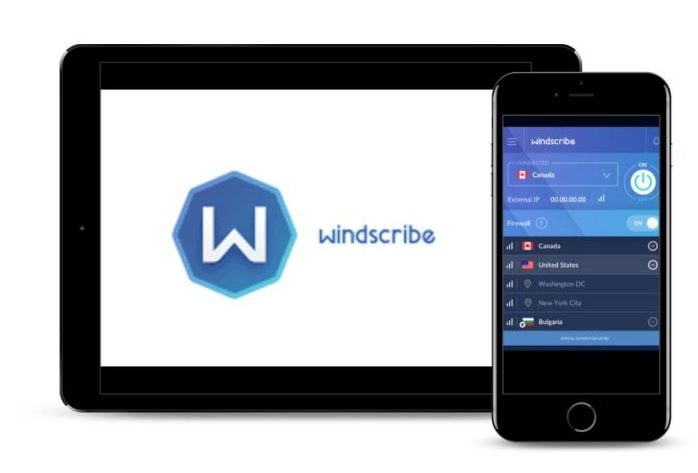 Pros:
High-Security protocols
Strong privacy policy
Large bandwidth allowance
Ad and malware blocker.
Cons:
No current option for Android devices
Limited locations
Windscribe VPN has a large data allowance with no daily restrictions. You can use 10GB of data per 30-day period. The free version also limits servers to 11 locations, where paid users have access to 60 countries.
AES-256 cipher encryption and IKEv2 keys provide a secure connection with no logs.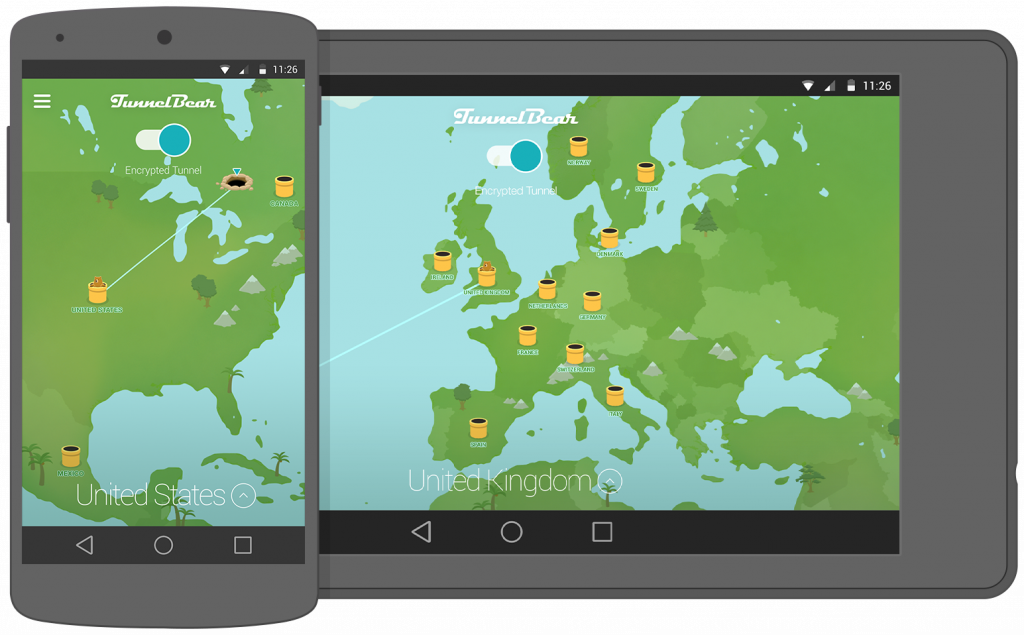 Pros:
User-friendly
Acquired by McAfee
Fast speeds
Cons:
Low limits on data use
Limited user settings
TunnelBear VPN optimizes servers to achieve faster upload and download speeds with no throttling or buffering. The company has 1,000 servers in 22 countries and provides AES 256-bit encryption and independent audits to ensure a safe and secure connection.
The free account has a 500mb data allowance each month. The paid version removes the data limits and extends coverage to five connected devices per account.
Factors to Consider When Choosing a VPN
Speed – For gaming and streaming, optimized servers prevent buffering and improve the online experience.
Tracking – Logs identify the websites you visit, how long you stay online, and what you download. Companies with no-log policies do not maintain records of activity.
Privacy – Encryption, kill switches, and Double VPN technology secure privacy and protect your identity.
Access – The number and location of servers determine the level of access. You can choose servers from other countries to access information from around the world.
Price – Prices can range from free to expensive monthly fees.
Final Thoughts
Using a secure VPN is a useful hack to bypass your school's web browsing restrictions.
With a VPN you can safely and securely access blocked websites and browse the web on public networks. The increased security ensures your privacy and protects against identity theft.