How to get an Australian IP address (FOR FREE) in 2 Steps in 2022
Last Updated by Benjamin Walsh on July 01, 2022
If you love the sun, sea, and vibrant culture, then Australia is the place for you. The island has incredible beaches, endless warm weather, and amazing views. There is also a vibrant culture of sport and excellent, original content to enjoy.
If you haven't had the chance to get there, or you're an Aussie currently abroad and want to watch what's on offer down under, there's a way. It's easier than ever to an Australian IP address from anywhere, so you can browse and watch Australia's best online content.
You can get an Australian IP address with a VPN. Regardless of where you are in the world, you'll be able to access content from Australia by connecting to a Dedicated VPN server in that country.
Here's how:
Choose a VPN provider with servers in Australia.
Connect to an Australian server and go.
Get an Australian IP Address Today
In this article, we'll show you why you need an Australian IP address, how to test if your IP address has changed, the benefits of using a VPN, and our top three VPN picks.
The Advantages of having an Australian IP Address
Access Geo-restricted Websites
Like many countries, Australia geo-restricts a lot of original content, and it can only be accessed if you're in the country. Whether you're living abroad or traveling, you'll come across these restrictions when attempting to obtain sensitive information or secure accounts like online banking.
Banks and other companies block anyone outside of the country from visiting their website.
To overcome geo-restrictions, all you need to do is connect to your VPNs Australian server, open a new webpage, and revisit the site. Then, you'll have full, uninterrupted access.
Watch Your Favorite Australian Content Online
When you get an Australian IP address, you'll gain the capability to access and stream on sites like Foxtel, Australian Netflix, Plus7, and many more popular streaming sites.
If you want to watch sports like the Australian Football League (AFL), Test Cricket, and National Rugby League (NRL), you can do so on Foxtel Go, etc.
How to Test If You Have an Australian IP Address
Once you have a VPN installed on your device and have found the server you want to connect to, you may not know whether it's successfully changed your IP address. Fortunately, there is a way you can check to see where your device's IP address is.
To do this,

use an IP leak tester; the WizCase IP checker is freely available
. The checker will show you the IP address and the relevant information.
If the IP checker shows that you're in a country other than Australia, then the VPN isn't doing its job. Try and connect to a different server and retake the test. Alternatively, contact the VPNs support team for help.
The Benefits of Using a VPN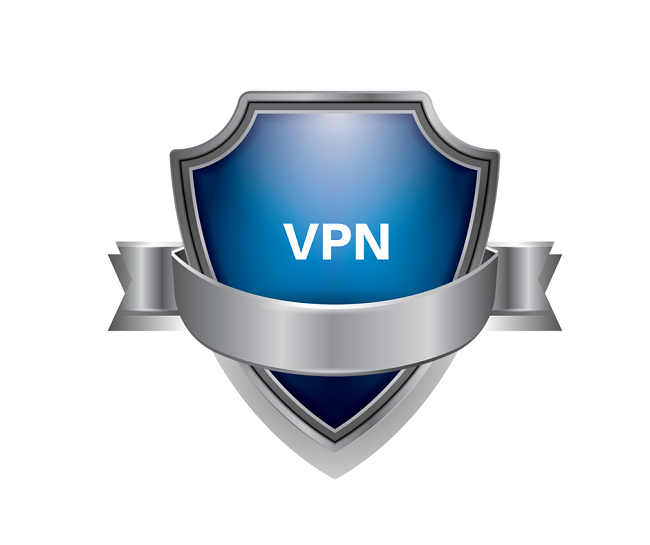 One of the essential features of a VPN is its security level.
Most premium VPN providers offer an AES 256-bit encryption
, a standard of protection that has yet to be breached. The level of encryption is used by many major corporations like the US military, and the NSA.
On the other hand, free VPNs typically give you an AES 128-bit encryption, which is still very secure but not as stable. When you're connected to a VPN, all traffic passing through your device becomes encrypted, and as a result, only you and the intended recipient have access to it.
Additionally, a VPN allows you to spoof your location. Connecting to different servers facilitates internet access from any available location. When you visit websites, they will think that you're in the location of the server. Thereby allowing you to watch and access content from around the world.
VPNs can include plenty of other features.
A no-throttling policy
allows your connection to be the fastest it can.
A no-logging policy
means that the VPN stores none of your data, maintaining your online anonymity.
An automatic kill switch
cuts your internet connection when you disconnect from the VPN, leaving no room for vulnerabilities.
These features are just a few in a long list of security and privacy benefits a VPN can offer.
Can You Use a Free VPN to Get An Australian IP Address
There are free VPNs that will give you an Australian IP address. If you only need the IP address for a quick search or project, this is a good solution.
However, if you need it to watch Netflix Australia or any other data-heavy task, you'll find that the free VPNs won't be worth the headache you'll get. You can see in the image below, we were able to get an Australian IP address, but we have a monthly data cap.
Free VPNs like TunnelBear are an option, but they typically have privacy and security flaws as well as speed caps
. Therefore, we recommend using only a trusted premium service.

Which VPN to Choose For An Australian IP Address
Below are 2 of our favorite VPNs. All offer high speeds, excellent security, and servers in Australia.
Each of these VPNs requires a paid subscription, but have a money-back guarantee should you want to cancel.

1
ExpressVPN – Six server locations in Australia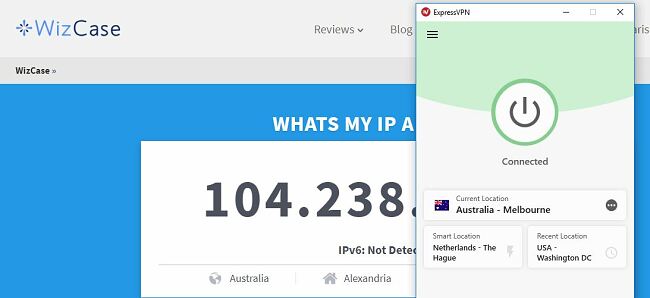 3,000+ global servers

Servers in Melbourne, Sydney, Perth, and Brisbane

Split tunneling

No throttling policy
ExpressVPN tops our list for its incredibly high speeds and amazing performance. Connections have proven to be consistent and reliable. With ExpressVPN, it won't even feel like you're using a VPN at all.
While you're accessing content and websites in Australia, you can do so knowing you'll be safe. An AES 256-bit encryption protects you
so you can
stay secure from hackers, snoopers, other cybercriminals
.
ExpressVPN offers maximum internet speeds while connected to the VPN. This is perfect for streaming Australia content as you won't experience buffering or interruptions. Moreover, there are six different Australian server locations to choose from, meaning finding a strong connection will be easy.
If you aren't satisfied with ExpressVPN or just don't need it, there is a 30-day money-back guarantee you can utilize.
Get an Australian IP address with ExpressVPN
2
PrivateVPN – Servers in Sydney and Melbourne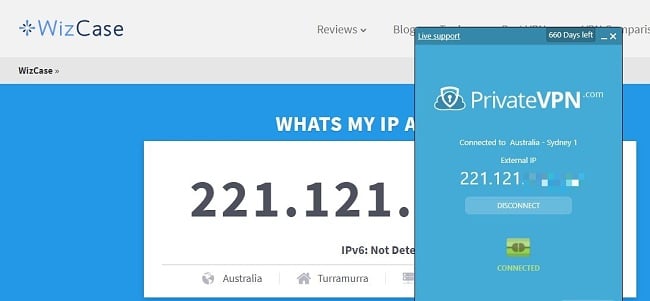 150+ servers

Servers in Melbourne and Sydney

Compatible with Netflix

Affordable long-term plans
The lesser-known PrivateVPN should definitely not be overlooked. PrivateVPN has servers in Australia and gives you the ability to bypass any geo-restrictions in place.
The VPN is easy to install, set up, and use, which is excellent for accessing Australian online content, but aren't too familiar with how of VPNs work.
Additionally, PrivateVPN offers unlimited bandwidth, 2048-bit encryption with AES-256, six simultaneous connections, and a 30-day money back guarantee.
Get an Australian IP address with PrivateVPN
Final Word
Getting an Australian IP address is a simple process that can be completed within a few minutes.
Depending on your needs, you can even get it done for free, although from a security and speed perspective, we strongly recommended the premium VPNs listed above.
---
Summary: These Are The Top VPNs That Work in Australia in 2022
Top Choice