How to Get a Singapore IP Address in 2 Steps
Last Updated by Sayb Saad on June 19, 2022
If you've moved away from Singapore, or are looking for a way to access the television and sports programming in the country, you'll have to get around some strict geo-restrictions to do so.
While some may think a proxy is a good idea, they're slow, don't offer good security, and often aren't compatible with streaming sites.
A VPN is a superior option. With a VPN, you can get a Singapore IP address in just two simple steps:
Subscribe to a VPN service.
Connect to a server located in Singapore.
Easy, right? Aside from getting a Singapore IP address, VPNs offer a lot of other benefits as well.
The Advantage Of Having A Singapore IP Address
First and foremost, there are several television channels and shows that stream online in Singapore, but you can't watch them if your IP is located outside the country.
Most Singapore content has geo-blocks on it due to licensing agreements, so if you're a fan, or are missing home, unfortunately, you can't watch it outside of the country.
However, a VPN bypasses this problem by providing an IP within the country, even if you're thousands of miles away. Content providers will think you're connecting from within Singapore and allow you to watch.
Channels include:
Toggle
8TV
SingTel TV
Starhub Go
Kanopy
You'll also need a Singaporean IP to watch local sports programming like soccer, basketball, and cricket. The same content-blocking rules apply with live streams of these broadcasts, but getting a Singapore IP with a VPN will allow you to watch from anywhere.
Singapore also has some censorship issues that have arisen as of late, along with government monitoring of online activity. Singapore's Media Development Authority (MDA) regulates the websites people can access, but using an IP from outside the country while in Singapore will bypass those restrictions.
On the other hand, if you want to access Singaporean content using an IP from within the country, a VPN can provide one that the government cannot trace back to your location or identity.
How To Test To Make Sure You Have A Singaporean IP Address
After you've installed a VPN with a Singapore IP as an option, you'll then want to select a server within Singapore and connect. Sometimes you encounter a VPN that may not be working as it should with specific servers, or an auto-connect feature might connect to a different server without you realizing.
The easiest way to test that you're currently using a Singaporean IP address is to use an IP leak test, like
the WizCase IP checker
.
You'll see the IP address you're connected to
, and also its precise location. If the test shows any place other than within Singapore, you'll know it isn't working correctly.
You can then try to troubleshoot the problem yourself, or seek assistance from the VPN's support team to fix the issue.
What Makes a VPN Good For Singapore?
When on the hunt for a quality VPN – regardless of the IP location you want – you'll need to prioritize some particular features and aspects above others.
Servers in Singapore
If you're looking for an excellent VPN to use for a Singapore IP, it needs to have servers there. Many popular VPNs don't, so always make sure before using any.
Military-grade security
Security and privacy are always of the utmost importance of a VPN. Any reputable VPN should have military-grade encryption and security protocols, like AES 256-bit and OpenVPN.
24/7 customer support
There's nothing worse than a customer support team that has delays in responses. Sometimes you may need some help troubleshooting issues when using a VPN, so it's best to have a responsive customer support team available at any time, whether that's a live chat on their site, or fast email support responses.
Fast, reliable servers
There isn't a point with trying to watch streaming content from another country via VPN is the speeds aren't there. Look for VPNs that have fast servers that can sustain streaming without buffering, along with high reliability that avoids frequent disruptions.
If the VPN you're considering can provide all of the above, you're good to go. Premium VPN services will offer all of this and even more.
Can You Use a Free VPN to Get a Singapore IP Address?
There are many free VPNs currently available, but they're free for a reason. Many of them have
data limits, built-in ads, or are still unsecured and even unsafe to use.
With that said, if you are looking for a free VPN that offers a Singapore IP address, TunnelBear VPN is a reputable VPN with a free platform. However, be aware that the free version has data limits and speed caps.
Rather than use a free VPN platform, we recommend a free trial of a reputable paid VPN option instead.
The Top VPNs For a Singapore IP Address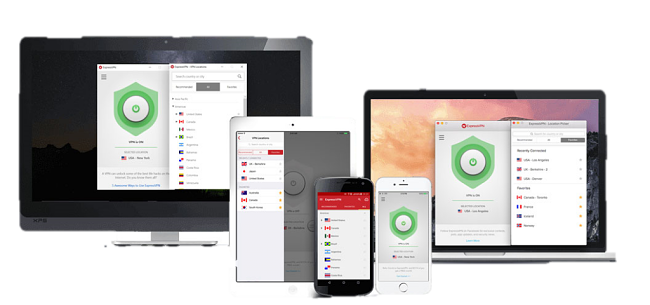 Lightning fast speeds
Over 3,000 servers in more than 90 countries
Can unblock streaming sites like Netflix
Compatible with Windows, Mac, iOS, Android, and more
ExpressVPN is another one of the world's best VPNs and is known for having excellent speeds. The VPN operates several servers in Singapore, so you'll always have a reliable connection.
ExpressVPN is more than just fast speeds. It offers military-grade 256-bit encryption protocols, along with features like an automatic kill switch and split tunneling.
Like every good VPN, ExpressVPN never keeps logs.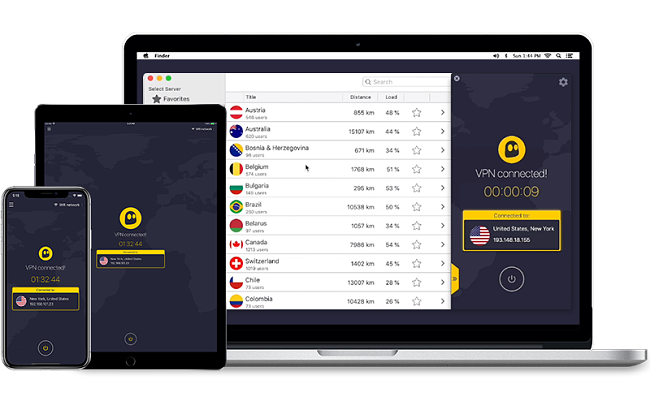 Supports seven connections at one time
Offers over 3,600 servers in 60 countries
Blocks ads and malicious websites
45-day money back guarantee
CyberGhost VPN is among the world's elite VPNs, operating a vast server network with blazing speeds, and combining these aspects with top-tier security and encryption.
CyberGhost has a very user-friendly interface and offers lots of added security features to improve your internet browsing and streaming.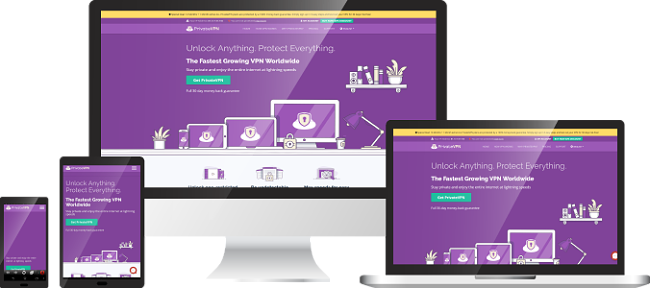 Unlimited bandwidth and speed
Leak Protection
Six simultaneous connections
Works on any platform or device
PrivateVPN provides multiple servers in Singapore as a part of its vast worldwide network. The VPN is especially suitable for torrenting and streaming.
PrivateVPN uses military-grade 2048-bit Encryption with AES-256 encryption, IPv6 leak protection, a kill switch, and does not keep any data retention logs.
Final Word
If you know what to look for in a reliable VPN, it's relatively easy to get a Singapore IP address. As long as you use a quality VPN with adequate speeds, proper security, and Singaporean servers, you won't have any issues.
ExpressVPN, CyberGhost VPN, and PrivateVPN are all excellent choices for getting a Singapore IP address, and all of them have the main aspects that make for a great VPN.
With that said, we think ExpressVPN is the best option, mainly due to its fast speeds, ease of use, and abundance of server options in the region.
Regardless of which VPN you choose, you'll have quick and easy access to your favorite Singaporean TV shows and sporting events in no time, with the added benefit of the full security a VPN provides.
---
Summary: These Are The Top VPNs That Work in Singapore in 2022
Top Choice