Best VPNs for Argentina
Last Updated by John Bennet on February 20, 2019
Take advantage of a VPN to bypass geo-restrictions and beef up your security at the same time.
A Virtual Private Network (VPN) is without doubt the best tool for unlocking geo-blocked content. However, if you live in Argentina, there are many other reasons to consider subscribing to one as well. The Argentinian authorities have strict internet laws and can monitor online activity, which must always be kept in mind while visiting the South American country.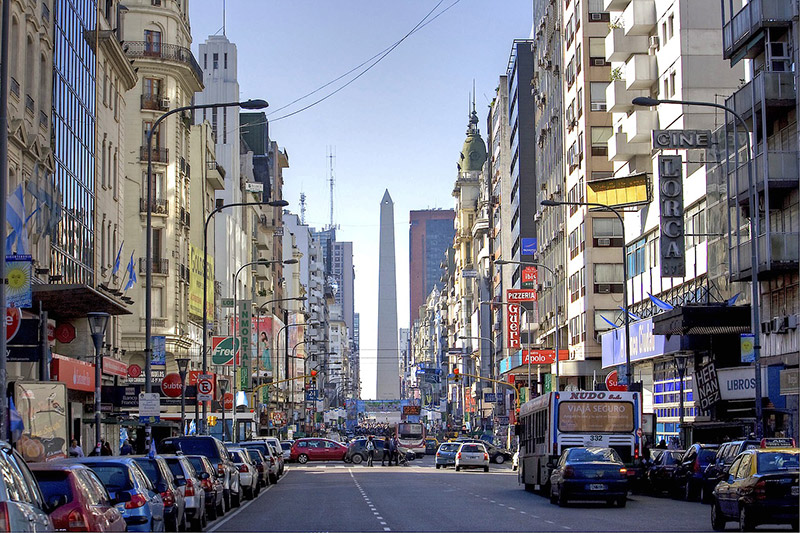 VPNs have soared in popularity in recent years due to a number of factors. With the growing list of
streaming sites
restricting their content to specific regions, VPNs have abounded in popularity as a way of circumventing these limitations. This includes movie and TV sites like
Netflix
and
Hulu
, but also includes music sites such as
Spotify
and
Pandora
.
However, streaming media isn't the only reason why Argentinians may find a VPN useful. Recent government action and court restrictions have many individuals concerned over their freedom and privacy. The courts in Argentina retain the power to block websites. This became problematic when the Argentinian government attempted to block residents from accessing Uber, an app used for hailing rides.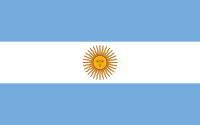 The government also
blocked websites
that attempted to expose vulnerabilities in the country's election machinery prior to the 2015 Buenos Aires' mayoral elections. Back in 2014,
the Argentinian government also successfully blocked popular P2P site, Pirate Bay
.
Notwithstanding these attempts, a number of cyber attacks against media outlets and new requirements mandating biometric data submission for new domain registrations, all highlight the need for better protection for internet users in the country.
The need for a VPN is clear. However, not all versions are created equally. If you are going to subscribe to a VPN in Argentina, you should look for a few important criteria:
Protect you and your information.
Allow P2P sharing.
Host servers in countries with geo-blocked content.
Offers a Spanish-language option.
And with so many great VPN options to choose from, finding a quality option for Argentina isn't difficult at all. Here are 5 VPN choices that make a lot of sense for those living in or visiting Argentina.
Best 5 VPNs for Argentina
More than 2,000 servers worldwide
256-bit encryption
An automatic kill switch
Billing itself as the "#1 Trusted leader in VPN", ExpressVPN certainly lives up to its users' expectations. The site boasts a total of 148 locations, allowing users a number of ways to connect. If it's alternate versions of Netflix you're after, ExpressVPN has you covered with server locations in many countries. Users can also use the VPN on a number of platforms such as Windows, Mac, Android, iOS, and Linux. If required, users can also install the software onto their routers.
ExpressVPN allows P2P connections and if you are concerned about the speed of your VPN, ExpressVPN has that covered as well. Along with its blazing fast service, ExpressVPN promises never to cap your data. The company also aims to keep you and your web activity safe from prying eyes.
With its 256-bit AES encryption, DNS/IPv6 leak protection, kill switch and split tunneling, ExpressVPN will keep you safe, secure and anonymous at all times. The software is available in a number of languages, including Spanish. If you'd like to try before you buy, ExpressVPN offers a 30-day money-back guarantee.
The choice of more than 4,889 servers in 63 countries
DNS leak protection
An automatic kill switch
NordVPN's 4,800 servers in 62 countries underlines why they bill their service as "internet without borders". The company features unlimited bandwidth and will never limit your data usage. While NordVPN allows P2P sharing, there are designated servers for this activity.
NordVPN makes keeping your data safe a priority. Their military-grade encryption and protection from intrusive ads will keep you safe while streaming. The company also includes other security features such as a strict no logs policy, DNS leak protection and an automatic kill switch. No matter which device you use, NordVPN has you covered.
This VPN also comes in a variety of languages including Spanish. Take advantage of their 30-day money-back guarantee to see if the service is the right fit for you.
More than 2,852 servers worldwide
An automatic kill switch
A strict no logs policy
CyberGhost VPN's 2,700+ servers allow users to access blocked content the world over. Safety is a priority for this VPN provider and the company promises an internet free from "hackers, mass surveillance and online behavior tracking". To achieve this, CyberGhost fortifies their VPN with 256-AES bit technology, DNS and IP leak protection. They are also committed to providing users with an automatic kill switch.
Despite the multitude of security measures, CyberGhost hasn't neglected to deliver a fast product to its users. The company offers the highest possible speeds for downloading data. They also promise unlimited bandwidth and no tracking.
CyberGhost does allow P2P on its servers and even has a designated 'Torrent Anonymously' profile for an extra layer of protection. It's also available in an array of languages including Spanish. CyberGhost offers their service with the added benefit of a 30-day money-back guarantee.
Servers in over 60 Countries
No logs policy
Unlimited Bandwidth
Whether or not IPVanish VPN is truly the "World's Best VPN Service" is a question better left to its users. However, the company does make a very good case for this accolade. IPVanish offers users lightning-fast speeds with unlimited bandwidth. Couple this with their 1,000+ servers in over 60 countries and IPVanish has all it needs to deliver on its promises.
IPVanish offers unlimited P2P traffic on its servers. Its 256-bit AES encryption, zero traffic logs and wide array of protocols means that you no longer have to worry about your data falling into the wrong hands. The software is available on a number of platforms including Windows, MacOS, iOS, Android, Linux and your router.
There is no Spanish-language option available. However, with a 7-day money-back guarantee, it's worth exploring.
Wide variety of servers
Responsive customer care
30-day money-back guarantee
Boasting that it's the fastest-growing VPN in the world, PrivateVPN keeps users safe while accessing geo-blocked content through its 80+ server locations in 56 countries. With PrivateVPN you can access the fastest bandwidth speeds and the company promises never to impose restrictions on usage or bandwidth. Their 256-bit encryption and 2048-bit DH key ensures your data will be protected online.
In addition to this, PrivateVPN's various protocols provide users with varying levels of speed and security as they connect to the internet. The service works on various platforms including your router. PrivateVPN also allows P2P on its servers and suggests use of their server in Sweden for this purpose.
If you want to make sure PrivateVPN is right for you, the company offers a 30-day money-back guarantee. No Spanish-language option is available, but it's a great all-round service and definitely worth a try!
Final Thought
With so many VPNs out there it can be difficult to know which one covers all the criteria you are looking for. Nearly all of them will hide your IP address, unblock content and offer superior security protocols.
However, it's also useful to use a VPN that is available in your language and one that allows P2P sharing. All the VPNs we have listed above will help you find the right option to cater for your needs!