The Best Way to Access Reddit in Indonesia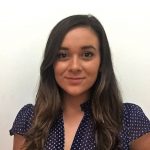 Published by Shelby Taylor on August 29, 2018
For the last 13 years, Reddit has served as one of the biggest hubs of social news and discussion boards in the world. In February 2018, it registered 542 million visitors, making it the #6 most-visited website in the world.
While a majority (57.4%) of that visitor base comes from the United States, there are discussion boards set up for nearly every country on earth, including Indonesia. This is a problem for residents of the Southeast Asian nation that ranks fourth in the world in population because Reddit is banned by Indonesia's government. This ban does not discriminate between Indonesian citizens and those who have traveled to the country for recreation or work.
That does not mean that it's impossible to view the website from the country, however.
Indonesia's Banning of Reddit
Indonesia's government began banning and blocking certain websites for censorship reasons in 2008 when it blocked YouTube not removing a controversial film that mocked Muhammad, the Islamic prophet.
That same year, the government passed the Law on Information and Electronic Transactions that gave its Ministry of Communications and Information Technology the right to supervise censorship of online content, which included, but was not limited to:
Pornography
Gambling
Threats of Violence
False Information
Hate Incitement
Exposure of personal information
Content that degrades a person based on an attribute like being handicapped
The initial censoring from the law was at the individual level, where citizens were charged with crimes for content of blogs, email lists, and Facebook posts. Violators faced up six years in prison and fines up to US$111,000.
Between 2013-2014, Reddit, Imgur, and Video were all banned by the Ministry of Communications and Information Technology; the reason given that the sites contain pornographic materials.
The ban was met with a mixed reaction from Indonesia citizens. Many parents groups applauded the action as it helped limit access to pornographic materials for children and students under the age of 18. Others argued that the bans made no sense as one could access pornography simply by searching Google or other websites for it; but there were obviously no intentions to ban Google.
When residents of Indonesia attempt to access Reddit, they are met with a warning page that read (translated): "The website you are trying to access has been blocked for it may have the following disturbing contents: Pornography, Gambling, Malware Phishing, Racism Comments. If you don't agree that this website contains above mentioned materials, please contact Ministry of Communication and Information."
Other discussion boards advise against contacting the Ministry, as it may lead to you being questioned as to your Internet habits.
Getting Around the Reddit Block in Indonesia
There are two basic ways to visit Reddit while in Indonesia.
The first is to use a proxy server, which connects your computer to one located outside of Indonesia. All of your web requests are sent from your computer to the remote one, which turns around and sends it to the Internet. The problem with proxies is that they aren't encrypted.This means that any data you send or receive through the proxy can be seen by your ISP or any type of cybercriminal or hacker who has gained access to your network. In the case of the ISP, if your logs are being monitored while using the proxy, you can be brought up on charges of accessing Reddit illegally.
The big step up from a proxy server is known as a Virtual Private Network (VPN). VPNs inhabit the same space as proxies in terms of how they work, but they are much more sophisticated from a technology standpoint.
VPNs range in price from free to up to $10-$15/month. The app allows you to connect to a third-party remote server. The biggest difference between VPNs and proxies is that VPNs use encryption to protect the data you are sending and receiving from third parties, most notably your ISP. When you activate a VPN, it creates a shielded tunnel between your computer and the remote server located outside Indonesia. Data passing through this tunnel cannot be viewed by your ISP. When it reaches its location, the data is decrypted, assigned an IP address concordant with that country, and sent on to the Internet. That way Reddit is not blocked, and any information you download or access is not viewable by your ISP.
With security such an issue with Reddit in Indonesia, a VPN that focuses on flawless performance should be employed. US-based IPVanish does this with 256-bit encryption and a strict no-logs policy. ExpressVPN is generally hailed as the fastest of the big VPNs and also has unlimited server switches.If you're looking for security at a reasonable price, take a stab at Trust.Zone, which keeps zero logs and features a great killswitch.