Best (Totally) Free VPNs for Windows (Updated July 2021)
Last Updated by Joel Timothy on July 01, 2021
Every time you connect to the internet, you expose yourself to potential privacy lapses and data security can be at significant risk. To ensure better protection online, you need a VPN.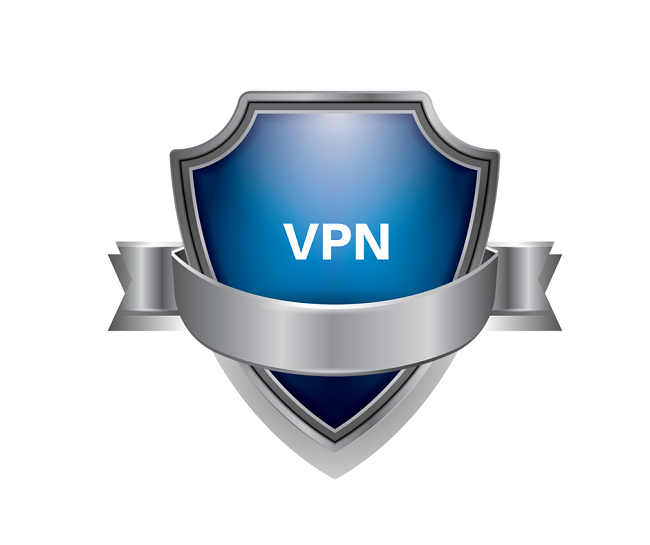 You don't have to spend much to utilize
a VPN with Windows devices
, as there are many free options available. However, there are services to avoid at all costs as they can give you a false sense of privacy and security.
To prevent you from the headache of trial and error, we have tested various free VPNs and come up with a list of the best for use with Windows.
All the VPNs we recommend all come from reputable companies, and they include the option to upgrade. However, while they tested ok, they are still not an ideal solution.
Free VPN Limitations
Before we delve into our list, it's important to understand that free VPNs implement various limitations to control the usage of their resources.
Speed caps


Free VPNs are generally not as fast as premium VPNs. They usually have a limited server network shared between users, which will lower performance. Different VPNs even implement speed caps to entice you to upgrade.

Limited servers & Locations


With a free VPN, you'll only have a few servers at your disposal. Even if a VPN has many servers, free users tend to have limited access to them.

Data Transfer Limits


Almost every free VPN limits the amount of data you can transfer over their network. Limits help manage the use of their resources, and they encourage upgrades.

Poor Privacy & Security


Most free VPNs keep logs, and others even sell user data to advertisers as well as other third parties. They also lack enhanced features to provide robust security.
Best Free VPN for Windows 10
Premium VPN Pick: CyberGhost – 30-day money back guarantee
Key Features:
Incredible speeds
6900 servers
Affordable monthly subscriptions
45-day money-back guarantee
CyberGhost is one of the best VPNs at the moment, and it boasts the most expansive server network in the market. 6900 servers in 90 countries provide comprehensive global coverage for geo-spoofing.
CyberGhost provides excellent privacy. They exclusively state they don't track activities or even log connections details, whereas most "zero logs" VPNs do. Additionally, they offer 256-bit encryption, DNS Leak protection, and more.
July 2021 Update: CyberGhost has dropped prices for a limited time to a crazy $2.25 per month for the 3-year plan (you can save up to 83%)! This is a limited offer so be sure to grab it now before it's gone. See more information on this offer here.

Windscribe VPN was only established a few years ago but is already one of the best free VPNs today. The VPNs functionality is commendable, the Windows client is reliable and even has some great features like an ad blocker. Additionally, it's sleek and easy to use. The company promises not to keep any data logs.
Windscribe's free plan has a data limit of up to 10 GB a month, but they also give you other options for increasing your allocation. Apart from that, you will also be restricted to11 servers, but you can always upgrade to the premium plan.
TunnelBear VPN was recently acquired by American security giant McAfee and is an excellent free VPN for Windows. The VPN is superb at circumventing geo-restrictions, and thanks to its obfuscation technology, it even works in highly censored countries.
One stand out feature of TunnelBear free VPN is that it doesn't limit users in terms of servers and features. However, the connection speeds are average, and you will be restricted to 500 MB a month, which can be expanded by an extra 1 GB if you tweet about them.
To remove restrictions, you can upgrade anytime.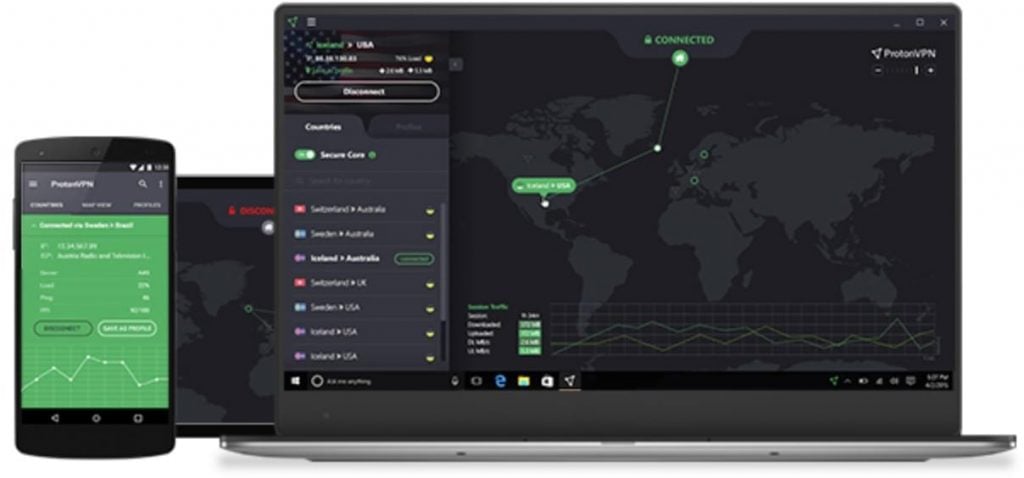 ProtonVPN is based in Switzerland, and it offers a no-log VPN service. The VPN has a decent free plan. The main selling point is that they don't limit the amount of data that you transfer on their network, something that you won't easily find elsewhere.
However, you can't use P2P with the free plan, and you will also be restricted to only three servers. Additionally, your speeds will be quite low as they are capped. These restrictions can only be removed by upgrading, but they have a basic plan with high speeds.
Hide.me VPN is registered in Malaysia, and it offers a pretty decent free VPN service. Hide.me promises to keep zero logs, even for free plan users. Apart from that, you can also use features like automatic WiFi protection and a Kill switch.
The VPN has a remarkable Windows client, and you can use it to torrent safely. However, your data transfer will be limited to only 2 GB a month, and you'll be able to use three servers and a best-effort bandwidth. You can, however, upgrade at any time to remove these restrictions.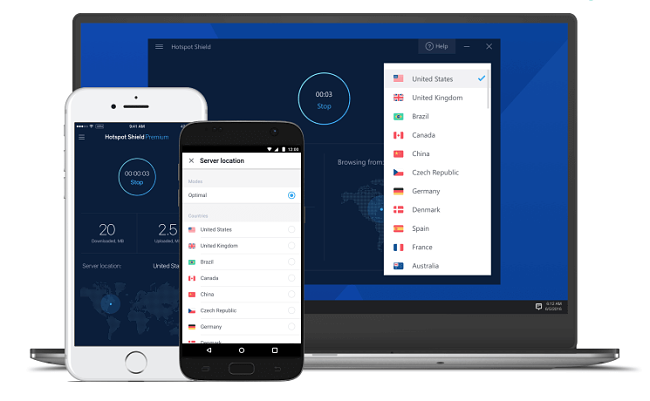 Hotspot Shield VPN is the fastest free VPN, and arguably one the best free VPN for Windows. The VPN's clients are very simple and quite easy to use as you can connect in just a single click. The VPN is based in the US, but it promises not to keep any logs of your activities.
Hotspot shield, however, limits free users to only a half hour a day. Although the client limits you to only US connections, they have a free browser extension that lets you bypass restrictions in up to 15 countries.
Unfortunately, Hotspot Shield is funded by ads, and to remove them as well as the other restrictions; you need to upgrade to their paid service.
Download Hotspot Shield VPN Free
Are there Free Unlimited VPNs for Windows
Free VPNs are always limited as they don't have the resources for high-bandwidth or extensive server networks. If the provider does have the resources, they usually have a paid plan, and will still limit free plans to promote upgrades.
All VPNs out there are there to make money, and so you'd better trust one that charges you. If you find a free unlimited VPN, they most probably sell your data.
Can I watch Netflix (or other streaming sites) with a free VPN?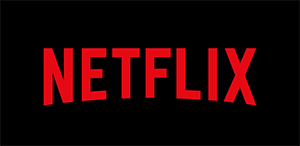 Netflix and other streaming services like BBC iPlayer and Hulu don't allow the use of VPNs on their network. They usually block VPNs by blacklisting their IP addresses.
For a VPN to continue working with Netflix, they have to refresh their IP addresses continuously, and this is something that free VPNs can't afford to do.
Additionally, with the limitations that free VPNs usually impose, almost none of them are suitable for streaming. Here is our guide to the best VPN for Netflix and other streaming services, if that's what you're looking for specifically.
What's The Catch?
When using a free VPN, you should always ask yourself what's the catch. With the service previously mentioned, you'll find there are a lot of limitations as to what you can do with the services.
Capped bandwidth or data usage which can stop you from streaming, torrenting, and completing any other data-heavy activities online is common. Connection speed throttling which can turn your internet browsing into a frustrating task is another issue.
The aim of most of these free services is to convince you to test out a VPN and eventually upgrade to one of their paid subscriptions. It's an instrumental and effective marketing technique. Therefore, these free services are only a good option in the short run and aren't practical for long term use.
How To Setup A VPN On Windows
Most VPN providers understand the importance of having dedicated client apps for different devices and operating systems, so the installation process is simple and straightforward. There are just a few steps you must follow to set up a VPN on a Windows device.
Sign up for an account with your chosen VPN provider.
Download the app for the correct version of Windows from the VPN website.
Click on the downloaded file to install the app and follow the instructions in the setup wizard.
Run the app.
Select a server. However, most VPN apps will automatically connect you to the nearest or fastest server if you don't choose one.
Hit Connect and wait for the connection to establish.
Setting up a VPN on Windows is easy and takes next to no time. If you do struggle, you can always contact the customer support team and have them walk you through the process.
Is a Free VPN Safe?
There are two variations when it comes to free VPNs.
The first is VPNs essentially acting as a free trial for paid subscriptions

The second is those who make money from another source.
All of the free VPNs we have recommended above are entirely safe to use. These companies have released a free version of their apps to entice users into upgrading to their paid subscriptions and make a profit that way.
However, we suggest exercising extreme caution when using services which appear entirely free. If a free VPN isn't chasing conversions to paid versions, you have to question how they're making money. Often, they're flooded with ads or will sell your info onto third-party advertisers. Occasionally, their apps come riddled with malware, trackers, or spyware.
In our opinion, it's worth sticking to a free VPN that has limitations and comes with a paid upgrade, rather than risking your personal information being leaked to unsavory figures or having to deal with constant ads.
Why You Should Disable IPv6 For Better Security
Recently, Microsoft has changed the way a Windows OS sends DNS requests, and they now use both IPv4 and IPv6 at the same time. They've done this as a way to improve loading times as whichever comes back first establishes the connection. However, we've noticed that's there's not much of a notable difference in loading speeds.
The only problem with this change is that the majority of VPNs are only equipped to handle IPv4, and will fail to protect you if an IPv6 connection bounces back. When an IPv6 request bypasses the VPN tunnel and is instead sent over a standard unencrypted network, it will accidentally reveal your real location.
As a result, this then creates a DNS server mismatch which is easily spotted by companies like Netflix and Hulu ultimately leading to them blocking you from accessing their sites.
How To Disable IPv6 On Windows
Go to the

network icon

and select

open network and sharing center

.

Click the link with the name of your network.
Select properties.
Next, uncheck the entry for Internet Protocol Version 6 (TCP/IPv6)

.

Click OK

to save your changes and then restart your computer.
Doing this will markedly decrease the likelihood of a DNS/IP leak and maintain the capability to bypass complex firewalls.
Final Word
Though free VPNs aren't always reliable for privacy and circumventing geo-restrictions, you can still find reputable companies providing the service. While they might enforce restrictions and limitations, users could still find them useful if only used occasionally and for general tasks like checking regional news, social media, etc.
If you want to make the most of internet freedom and net neutrality, we do recommend investing in a premium VPN service.
---
Other Top VPNs for Windows
Top Choice