Top Christmas Movies on Netflix, Amazon Prime and Hulu

Last Updated by Valentine Milner on October 23, 2020
Christmas is received differently by people across the world. For some, it's merely a time to come together and share a meal with family members. For others, it's the best time to pursue some personal goals and finally relax after an intense year. So, what do you usually do on Christmas?
Well, while we are sure you do a couple of fun things, we also know that you enjoy watching Christmas movies, either alone or with your family. That's why here; we will help you to select the right film depending on your company and taste. However, before we start, remember that these films are of different kinds.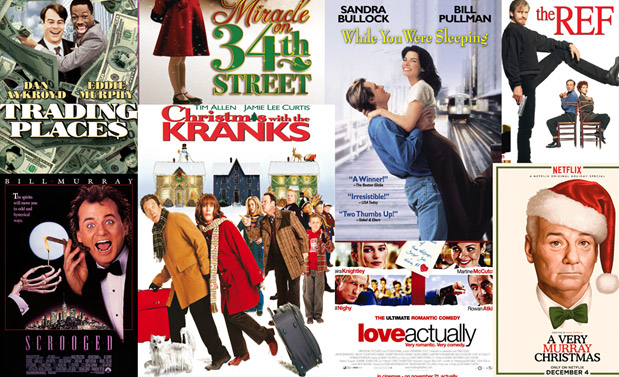 First, there are your typical
Christmas movies
, meant to create a good 'vibe' in the family celebrations. Then
there are the dangerous and mysterious action films that we all enjoy.
The other attractive option is the
romantic film collection
for lovers and singles that are eager to find love and start a family.
We've come up with a list of our favorite Christmas movies on:
Quick navigation:
Top 10 Christmas Movies to Watch on Netflix
If you find yourself searching for one of these movies, but not finding it, it's probbaly not available in your country.
You can get a VPN that works with Netflix to connect with a US server and binge watch all the best Christmas movies. We recommend ExpressVPN, it bypasses the Netflix blocks and allows for high speed connection, which is great for streaming.
1
Love Actually
Here is a modern classic production, directed and written by Richard Curtis. The story is about a group of people from London, who go through different experiences during the holiday as they try to search for love and some affection.
Watch This Movie If: You like a cheesy Christmas Rom Coms
2
White Christmas
Some of the stars that made this a popular holiday musical include Danny Kaye, Bing Crosby, Vera-Ellen and Rosemary Clooney. It's a movie about two performers from Broadway and a couple of their friends who put on a fantastic musical show to save an inn from New England from closing.
Watch This Movie If: You're in the mood for a musical
3
How The Grinch Stole Christmas
Not to be confused with the animated Grinch movie that was just released, this is the Jim Carrey version of the Dr. Seuss Christmas classic. Although some might say that it's star-studded, over-produced and glossy, it still has the bite and grit of the original tale.
Watch This Movie If: You're looking for a classic family movie
4
Bad Santa
Not every Santa is a good Santa, as Billy Bob Thornton proves in this hilarious movie. Although Christmas is a time to have fun with family and friends, sadly it's also the perfect time for con men to pull jobs as shown in this movie.
Santa and his Elf accomplice get a job as a department store and try and to exploit innocent parents and children. Of course, it's a Christmas movie, so there is some uplifting parts to the movie.
Watch This Movie If: You're looking for a dark holiday comedy
5
Bad Santa 2
If you liked Bad Santa, then you'll also enjoy Bad Santa 2. Billy Bob Thornton and his 'trusted elf' Tony Cox return in this exciting second movie production. Just like in the first film, this duo is involved in a lot of 'bad Santa-ing.' It's a movie that's filled with a lot of laughter thanks to their antics.
Watch This Movie If: You're looking for a dark holiday comedy
6
A Very Murray Christmas
A Very Murray Christmas is a Netflix Original that was directed by the talented Sofia Coppola, this is not just a Christmas movie but a Christmas special. In the film, Bill Murray spends his entire Christmas in the wacky snowstorm of Carlyle Hotel. This place later hosts many celebrities as they come in to escape the harsh cold.
The cast includes Bill Murray, George Clooney, Chris Rock, Michael Cera, Amy Poehler and more.
Watch This Movie If: You like the top comedians
7
The Nutcracker by George Balanchine
This is Kevin Kline's narration of the Tchaikovsky classical ballet. It sees Macaulay Culkin take up a titular role alongside a group of New York City Ballet dancers (Good luck trying to get the familiar songs out of your mind).
Watch This Movie If: You're a fan of the classic Nutcracker songs
8
The Spirit of Christmas
Can you fall in love with a Ghost that disappears at Christmastime? That's what's going on in the Spirit of Christmas as Kate, a young lawyer, has to sell a haunted B&B before December 25th.While she's trying to sell the place, she meets Daniel, who has been haunting the inn for the 12 days before Christmas for nearly a century.
Determined to free the ghost, Kate and Daniel try and solve the mystery of who killed him.
Watch This Movie If: You like a cheesy Christmas Rom Coms
9
A Christmas Prince
How about a royal wedding Christmas movie? This Netflix production shows us the life of an American Journalist, who shadows a playboy prince from Aldovia. The reporter is looking for a story, but the Prince is looking for a Queen.
It's the kind of cheesy movie that you just love watching in the days leading up to Christmas.
Watch This Movie If: You like a cheesy Christmas Rom Coms
10
Christmas Inheritance
The heiress to a renowned gift company travels back to her hometown to deliver a special Christmas card to his father's former partner. On her journey, she's hit by a massive snowstorm and left stranded.
It's during this time when she discovers that living in a small-town is better than she expected.
Watch This Movie If: You like a cheesy Christmas Rom Coms
The 10 Best Christmas Movies on Hulu
Hulu only works in the US, which means that if you are trying to watch these movies you will need a VPN that works with Hulu. We recommend that you try ExpressVPN, it's a secure, fast VPN that will easily bypass the geo restriction by Hulu.
1
Yes, Virginia
We will start this section of our list with one of the best animated Christmas movies. Yes, Virginia is an excellent movie set in New York back in 1897. It talks about a young girl called Virginia O'Hanlon, an eight year old who wants to learn more about Christmas and whether Santa is real.
In her search for answers, she runs into characters like her doctor father and a librarian known as Scraggy Santa. Unfortunately, they are unable to give her the answers that she seeks. Eventually, she writes to the New York Sun newspaper, asking them whether Santa is real. Do, you think she will get a reply? Well, you can only watch to find out!
Watch This Movie If: You're looking for a Christmas tale for the whole family
2
Life-size 2: A Christmas Eve
It took nearly twenty years, but Tyra Banks reprised her role from the Life Size movie to bring us Life-Size 2: A Christmas Eve. In case you somehow missed the original, Eve was a doll that came to life, in life size form of course, after a magical incantation was recited.
She's here to help out Grace. The young CEO of the toy company that manufactures the Eve Doll.
Watch This Movie If: You're looking for a Christmas tale for the whole family
3
A Princess for Christmas
This movie has one the best plots and characters that we have seen from a Christmas movie. Its story is focused on the life of Jules Daly, a lady who is trying the best she can to raise her niece and nephew. Sadly though, she loses her job around Christmas time something which dampens her mood.
However, thankfully, a handsome called Paisley shows up and invites them to their grandfather's castle for Christmas. This is one of those films that you need to watch with your loved ones.
Watch This Movie If: You like a cheesy Christmas Rom Coms
4
Love At The Christmas Table
Here is another romantic themed Christmas movie. It's all about finding love and forgiveness plus one of the most exciting films to watch with your partner. The movie stars two main protagonists, Kat, and Sam who have been close friends their entire life and celebrated Christmas each year.
However, for some reason, Sam has not been attending the party for the last five years. Now at his thirties, he realizes that he is madly in love with Kat and has one last chance to tell her how he feels.
Watch This Movie If: You like a cheesy Christmas Rom Coms
5
Girlfriends of Christmas Past
Dumping your girlfriend on Christmas is never a good idea, especially when she is expecting a proposal. When this happened to Livvy, she decided to get even, and teamed up two of her exes ex-girlfriends to plot their revenge and expose him for the bad boyfriend he really was. On her journey she learns a lot about herself, friendship and loves
Watch This Movie If: You like a cheesy Christmas Rom Coms
6
Noel
This is yet another Christmas film with a fantastic cast of stars. These include the like of Penelope Cruz, Paul Walker, and Susan Sarandon. The film explains the different stories of all the characters but during Christmas Eve their separate lives come together uniquely.
It's a fantastic film to watch if you love some love and family drama during the festive period.
Watch This Movie If: You like family holiday movies
7
The Holiday Engagement
The star of this film is a thirty-year-old woman called Hillary Burns. She's desperately trying to convince her parents to allow her to marry Jason, a guy she met and would be bringing over on Christmas. However, trouble hits her life when she's dismissed from her job, and Jason later dumps her.
Unable to go to her parents for help, she seeks the advice of her friend. She then decides to subscribe to an online dating site where she finds a man who can act as her boyfriend.
Watch This Movie If: You like a cheesy Christmas Rom Coms
8
The Miracle of 34th Street
The movie teaches us the gift of Christmas and how believing in it can transform your life. A company executive at Macy's is given the task of looking for a Santa for the annual Thanksgiving parade.
Sadly, the person she hires turns out to be a drunkard who makes her hire Kris Kringle to be their Santa. What she doesn't know is that she has hired the real Santa. The events which follow make this movie a true Christmas classic!
Watch This Movie If: You like a classic Christmas movies
9
The Night Before
Ethan, Chris, and Isaac are three childhood friends who use the Christmas holiday to celebrate their reunion. Now grown up, they decide to party 'hard' one last time through alcohol and drugs. Their search for a 'good time' leads them to the Nutcracker ball which is one of the grandest Christmas parties.
Watch This Movie If: You like raunchy comedies
10
Happy Christmas
Do you love Anna Kendrick? If so, then this is a movie that you need to watch this Christmas. Her comical timing and excellent performance make this film quite fun to watch. It looks at the life of an irresponsible and dysfunctional character called Jenny.
She decides to visit her elder brother Jeff on Christmas, but when she does, Jeff's simple domestic life changes completely.
Watch This Movie If: You like feel-good movies
Top 10 Christmas Movies from Amazon Prime
Unfortantely, most of these movies are only available in the United States. In order to bypass this geo block and enjoy the best Christmas movies that Amazon Prime Video has to offer you will need a VPN that can has unlimited data a high speeds.
1
It's a Wonderful Life
Although it's had its fair share of movie parodies, this film by Frank Capra in 1946 remains one of the best bittersweet classic films. It follows the narrative elements of a typical Christmas Carol.
Here, George Bailey is about to take his life when an angel appears and tries to stop him by showing him all the good he has done. Apart from that, it's also a film that talks a lot about family, goodwill and second chances.
Watch This Movie If: You're a fan of the classics
2
Night of The Comet
This is one of those movies that create a chilling effect during the Christmas holidays. From the blaring Christmas music to the blood-red skies, this 1984 movie is a perfect 80s horror film. Sisters Samantha and Regina Belmont are part of the few survivors left to battle the zombies created by the effects of a passing comet.
What's so exciting is that these are not two females scared and waiting to be saved. Instead, they take matters into their own hands, often in comedic style to fight the looming threats. It may be one of the best comedic, feminist tales of survival we have ever seen!
Watch This Movie If: You're all in for a good Christmas horror movie
3
The Miracle of 34th Street
This is a 1955 TV adaptation of the classic movie of 1947. On this production, Thomas Mitchell plays the role of a Macy's Santa Clause. He is forced to prove that he is indeed Santa in a court of law.
It's a hard-hitting and heart-warming drama that will inspire your festive season.
Watch This Movie If: Love the Christmas Classics
4
12 Days of Christmas Eve
This thrilling film was produced back in 2004, and it stars Steven Weber as a company executive. He pushes away his loved ones just for money and a lavished lifestyle.
Like any other Christmas movie, there's someone to help him reflect on his life choices. This is Molly Shannon, a nurse or angel, who assists him in understanding the importance of Christmas.
Watch This Movie If: You're looking for a nice uplifting message
5
A Merry Friggin Christmas
If you are looking for a film with a killer cast, then keep this fantastic movie in your mind. Some of its stars include Robin Williams, Clark Duke, Candice Bergen, Lauren Graham, and Tim Heidecker.
It follows a pretty exciting plot where a man is forced to spend time with this dysfunctional family on Christmas.
Watch This Movie If: You Like a Good Family Movie
6
All American Christmas Carol
This is an exciting movie starring Taryn Manning. She plays the role of an ignorant mother called Cindy. In the film, she's shown the things that matter away from the trailer park.
Other famous actors to staring in this production include Meat Loaf, Eric Roberts and Beverly D'Angelo.
Watch This Movie If: You want a white trash look at the Ghosts of Christmas past, present, and future
7
The Man Who Invented Christmas
Charles Dickens may not have created Christmas, but he certainly changed the way we view the holiday with tales from Tiny Tim, The Ghosts of Christmas Past and of course Ebenezer Scrooge.
This movie, based on a true story, takes you behind the scenes and a young Dickens was trying to create his masterpiece.
Watch This Movie If: You're looking for a movie for the whole family
8
Christmas with the Kranks
Get read to laugh out loud in this Christmas movie starring Tim Allen and Jamie Lee Curtis. The Kranks have decided to skip Christmas this year, much to the chagrin of their neighborhood, after their college aged daughter decides to spends the holidays elsewhere.
Of course, at the last minute she decides to come home, but will her family have enough time to properly celebrate the holiday?
Watch This Movie If: You're looking for a funny movie for the whole family
9
Daddy's Home 2
Christmas is all about family, but can too much family ruin the holiday. Daddy's Home 2 features an all star cast with Will Ferrell, Mark Wahlberg, Mel Gibson, John Lithgow, and John Cena as they try and figure out the family dynamics when it comes to step dads, biological dads and grandads around the holidays.
Watch This Movie If: You're looking for a funny movie with a Christmas theme
10
Santa and The Ice Cream Bunny – So Bad It's Good
We debated for a while before adding in this movie to our list of Must See Christmas movies. The movie was released in the early 70's and seems like a combination of two movies. In the beginning Santa is in Florida, but his sleigh gets stuck in the sand.
He finds some local kids to help him out and while they are working he tells them a story. Finally, the Ice Cream Bunny (who doesn't have any ice cream) comes and helps out. The combination of the terrible quality, awful costumes and two completely separate storylines make this cringe worthy movie a must-see during the holidays.
Watch This Movie If: You like watching cringy, poorly produced movies
Are You Having Trouble Accessing Some of These Movies On Netflix, Hulu or Amazon Prime?
Have you tried watching something a Christmas movie on a site like Netflix while on holiday in another country? Well, there's a good chance that you came across an error message telling you that the content you are trying to access is not permitted in your current location.
Fortunately, there's a way which you can use to bypass such geo-blocks and watch every movie you love.
Rank
Provider name
Our score
Price
With a VPN, you can access content that was otherwise unavailable on Netflix, Amazon Prime, and Hulu. But finding the right service to use is not always easy.
That's why after enough research and tests we have settled on ExpressVPN to help us bypass all geo-graphical restrictions especially the most robust ones, like that of Netflix. Some of the features we admired from this software include: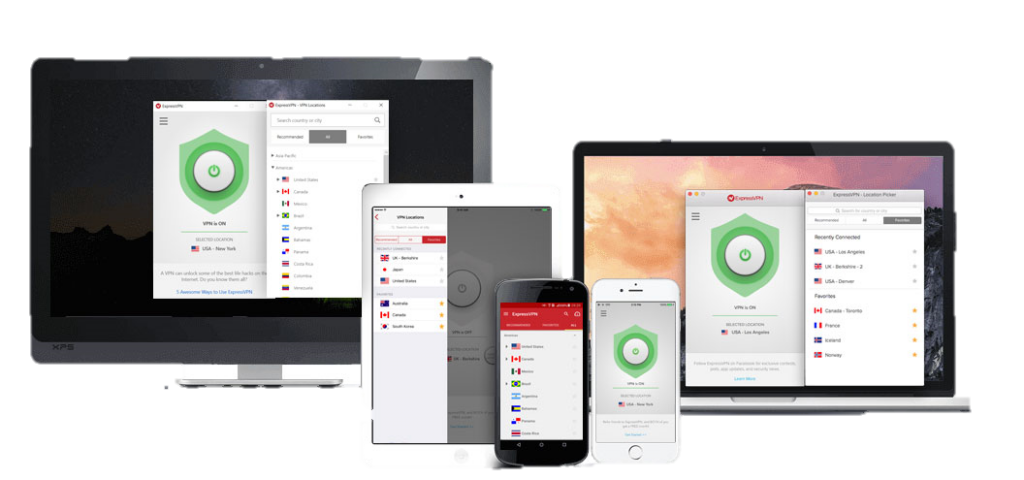 It Supports a vast range of devices
It has super fast speeds
30-day money back gurantee
Robust security protocols like L2TP-IPSec, PPTP, OpenVPN, and SSTP encryptions
The Bottom Line!
These are some of the movies guaranteed to give you a relaxing and fun time during this and future festive seasons. The productions we've mentioned here are still popular fan favorites even though some were released almost a decade ago.
Our collection of blockbusters includes romantic films, classic drama movies, and action-packed thrillers, all for you to enjoy either on your own or with your family on Christmas.