Want to Binge O Mecanismo Outside Brazil? Here's the Hack for the Job!
Last Updated by John Bennet on June 20, 2022
If you know anything about Brazil in the past decade, you've heard of Operation Car Wash, the ongoing criminal investigation that has implicated massive oil company Petrobras and many state officials in a money laundering scheme. To date it has seen 93 people convicted and 179 indicted with more than US$1 billion in misappropriated funds.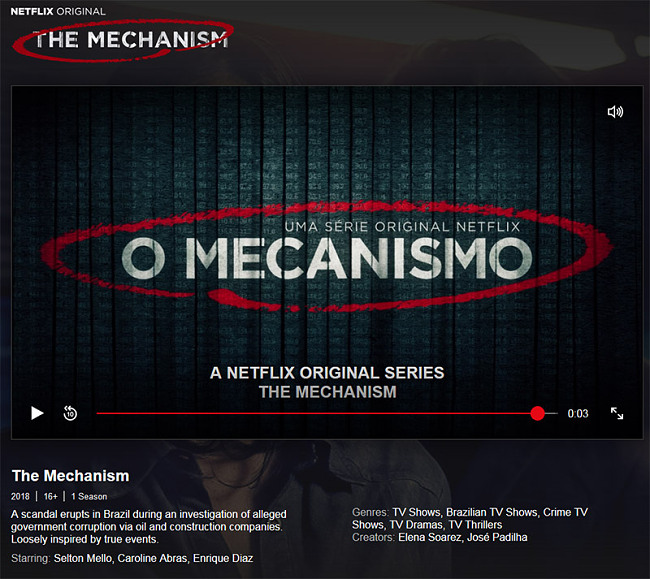 Sound like the plot to a great TV series
? It has become one in "
O Mecanismo
", a
Brazilian crime drama
that premiered in March 2018 on Netflix and has a second season already in the works. The series has an
8.9/10 rating on Internet Movie Database
for its ploy loosely based on what is happening or did happen in Operation Car Wash.
The problem with having a brilliant show in just one country on Netflix is that unless you have a Netflix account in that country and are currently residing in that country, you cannot legally watch a show like O Mecanismo.
Fortunately for fans of crime dramas around the world and those located outside Brazil who love to catch up on the country's best television offerings, there is a completely legal workaround available know as a virtual private network (VPN).
How does a VPN work?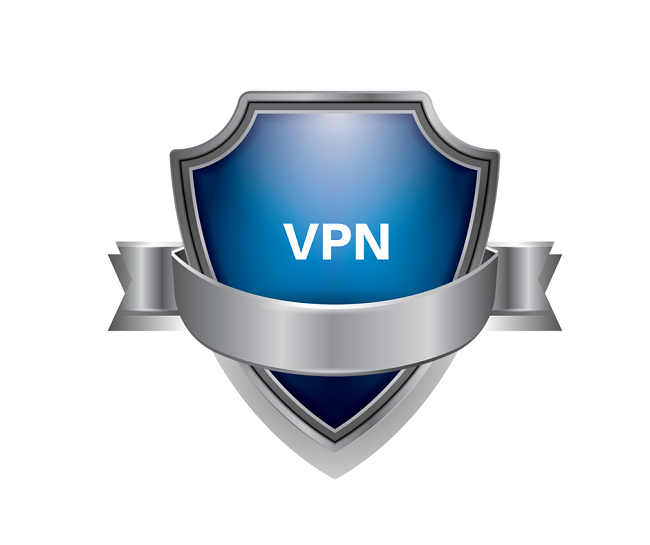 For the purposes of watching
Brazilian Netflix
, the objective is to make the website believe the computer attempting to access it is
located in Brazil
as well. If it doesn't believe that, it will execute a
geoblock against your IP address
,
forbidding
it from ever being used to
access Netflix
.
A VPN creates a secure tunnel through which all traffic between your Internet-capable device and one at a remote server located in Brazil.
All of your requests will be encrypted and transmitted to the remote server through the tunnel making sure no third party, such as your Internet service Provider, government watchdogs, or cybercriminals can see. The request is decoded at the remote server, where your information is given a new IP address, in this case a Brazilian one, before it is uploaded to the website, in this case Netflix.
When Netflix receives the request, it will note that it comes from a Brazilian website, removing the geoblock and allowing you to browse and stream videos from the Brazilian Netflix site. When you begin doing this, the data will travel back to your remote server, as going straight to your computer would set off warning bells in Netflix security.
The remote server will encrypt the streaming data, send it through the encrypted tunnel, where your computer will decrypt it and make it available for viewing, regardless of whether you are located in Ireland, Indiana, India, or Indonesia.
What is the step-by-step process to use a VPN to watch O'Mecanismo?
You must have a Brazilian Netflix account in order to watch O'Mecanismo
Research VPNs online to find the one best suited to your needs, budget, and ability to connect o Brazil-based servers.
Download and install the VPN client to your Internet-capable device.
Open a new connection and select a VPN located inside of Brazil. Ensure that get connection is porting an IP address inside of Brazil by using the "What is my IP address?" website or app.
Go to the Brazilian version of Netflix and enter your user name and password.
Begin streaming shows that you want.
What are the best VPNs for Watching Brazilian Netflix?
VyprVPN
is a great place to start because it has a ton of options in terms of IP addresses (more than 200,000), servers (more than 7000) and countries housing those servers (more than 7).
It has a tremendous security system as well with a no-logs policy, a kill switch, DNS leak protection, and a Custom Chameleon protocol for better protection and easier accessibility.
Trust.Zone VPN
is a dependable VPN at a great price, which can be golden if this is your first time employing a VPN. It doesn't have a lot of confusing features, but it doesn't give you a kill switch and
three devices per license
and a
10-day money-back guarantee
if you aren't satisfied.
The only downside is that you're limited to 1GB of the free trial. Another positive is that TrustZone supports OpenVPN encryption.
IPVanish VPN
has grown rapidly to
more than 1,000 servers in 60 countries
and has
amazing security including 256-bit encryption
along with
unlimited bandwidth
and
unlimited P2P traffic
.