Use Grindr Without Fear in Indonesia with a VPN
Last Updated by John Bennet on June 19, 2022
Being a member of
lesbian, gay, bisexual, and transgender (LGBT) community in Indonesia
is a difficult task. Same-sex intercourse is legal in the company except for Muslims in Palembang as well as the province of Aceh, but those who are a couple do not enjoy any sort of legal protections that opposite-sex married couples do.
That's just the tip of the iceberg. Same-sex marriage is illegal, while hate crimes against LGBT give no protection to visitors. The process of coming out, which is a powerful, personal moment in some of Western countries, almost never happens in Indonesia, for fear or social backlash and shunning.
The Indonesian government has been harassed by the Human Rights Watch and other human rights' organizations for not standing up for the rights of citizens in the last few years.
As recently as 2017, 141 men were arrested for attending a 'gay sex party' in Jakarta while another 51 were taken into custody at a sauna located in the same city.
These actions and the overriding bias make it a no-brainer that a dating application like Grindr would be banned in Indonesia. But just because the government censors it does not meant that Grindr is off-limits to interested parties.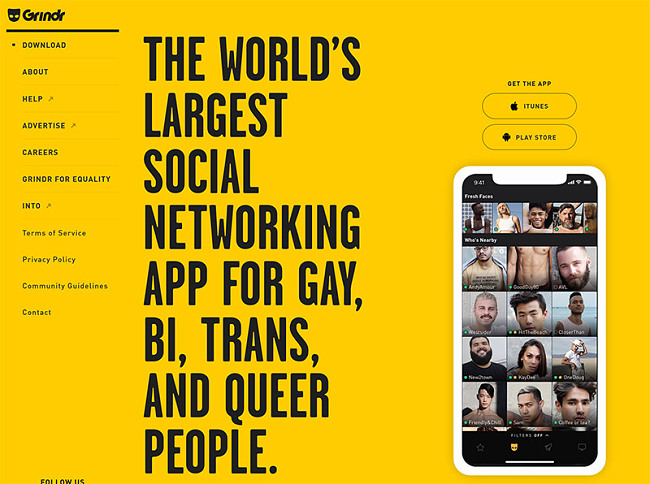 What is Grindr?
Grindr is a mobile networking app based on geolocation. Its primary purpose is to help gay and bisexual meet each other in the same area and it is available in both the Apple App Store, Google Play, and the ITunes App Store.
Using smartphones' geolocation function it can locate other users in the same area and let users swipe their pictures for a brief look at a profile. From there they can interact with chats, send photos, and eventually meet face to face should they chose.
It is currently the largest and most popular gay mobile app community in the world, available in close to 200 countries. It was launched in March 2009 and reached 3.6 million users online daily by early 2018.
Even countries where homosexuality is traditionally frowned upon have burgeoning Grindr communities. In 2011, Grindr launched Blendr, which is an app for all sexual orientations and includes features for finding "non-sexual friendships".
The VPN workaround for Grindr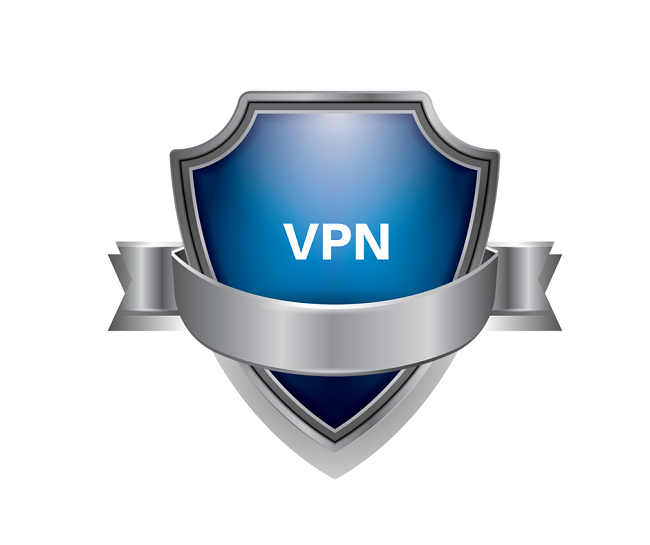 A virtual private network (VPN)
is mainly used to encrypt data that a third party cannot intercept or spy on sensitive information. A VPN works by using encryption at both ends. A
secure connection
between the client and a remote server located outside Indonesia.
The remote server decrypts any web requests sent by the client then attaches a local IP address to the request and sends it on to the Internet.
In the case of Grindr, the remote IP address guarantees that lndonesian watchdogs will not realize the connection is coming from inside their own country. Thus, it is safe to browse Grindr safely while located in Indonesia.
The process to setting up your VPN to access Grindr in Indonesia is as follows:
Select and download the VPN client app of your choice.
Install the client onto your Internet-capable device of your choice.
Open a new connection.
Find a remote server that is outside of Indonesia that has strong speeds and a reliable connection.
Connect to the server and verify it by checking your new IP address.
Launch the Grindr app.
Best VPNs for Grindr in Indonesia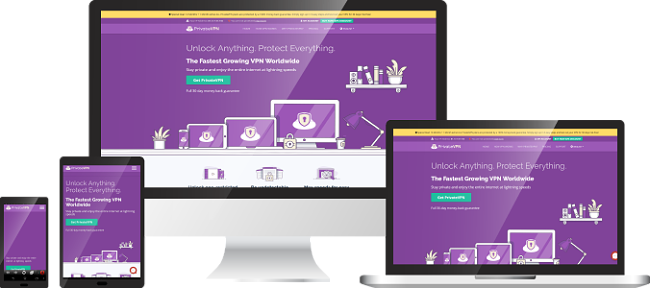 PrivateVPN stresses security above all else and is a strong VPN for mobile. It has 2048-bit encryption, an automatic kill switch, and built-in leak protection.
It also is a great VPN for torrenting, with P2P functionality and port forwarding at its disposal.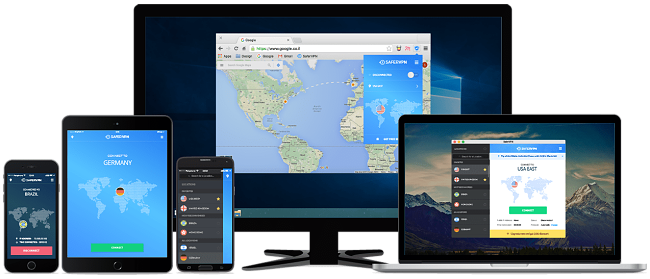 SaferVPN supports multiple forms of encryption, including PPTP, l2TP/IPSec, IKEv2, and the always-popular OpenVPN.
With 760 servers in more than 35 countries, SaferVPN is a strong candidate to work well with Grindr in Indonesia. It also has a no-logs policy to reduce the threat of ever being tracked.