How to Unblock Pandora for Free (Updated September 2022)
Last Updated by Sarah Barnes on September 01, 2022
For all the great features of Pandora, the service has limited its availability further, and you can't listen to music if you're outside the US. While this is due to licensing, it's still frustrating for users.
However, it's possible to unblock the service for use anywhere, if you use a VPN.
The good news is, we've tested Pandora with free VPNs and came up with the Top five free that will unblock Pandora for use outside the US.
Why Can't You Access Pandora?
Geo-Blocks
Due to strict copyright laws, Pandora is restricted to within the US and blocks use elsewhere based on IP addresses. Therefore, if your IP address shows that you're outside the US, you won't have access to the platform.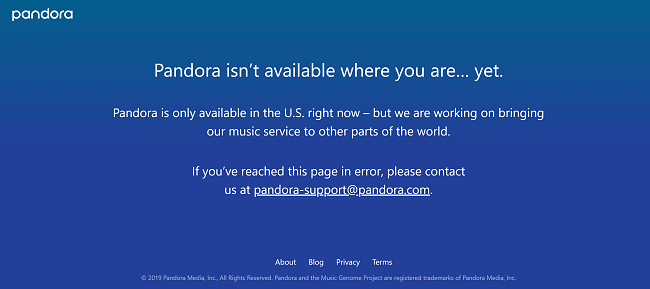 These restrictions are also applicable to users who are from the US but are traveling abroad
. If you signed up for the service while in your home country, you still can't access it anywhere else.
Institutional Blocks
If Pandora is available to you and you're still experiencing difficulties, often, companies and educational institutions block access to channels like Pandora. Check to see if the network you're using is restricted.
Using a VPN to Unblock Pandora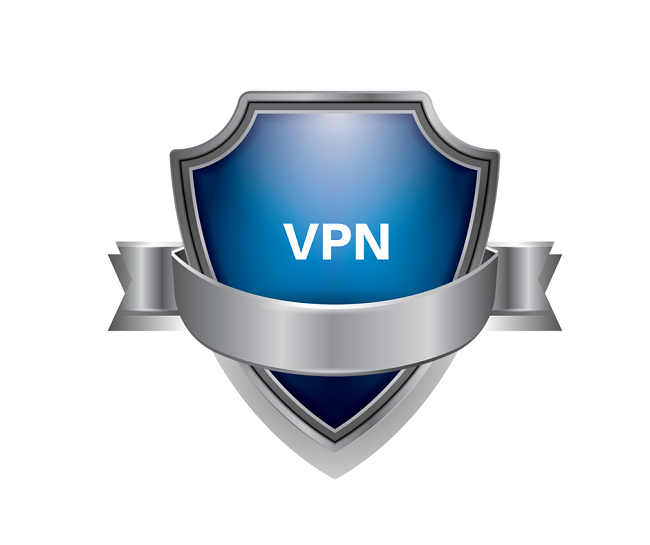 To bypass blocks, get around geo-restrictions, and firewalls, you need a
VPN
. With a VPN, you're connected to the internet via a VPN server in a location of your choosing.
By connecting to a proxy server, you use an alternative IP address instead of your actual one. Pandora, and other platforms, can't differentiate between them, improving net neutrality.
Features All the Best VPNs Have in Common
It's important to note that not all VPNs are the same. With this in mind, you must look for a service that comes with all the right features for accessing Pandora without putting yourself at risk.
Below are some of the key features.
Unlimited bandwidth
Large server network
256-bit AES encryption
An automatic kill switch
DNS and IP leak protection
A strict no logs policy
An application for your preferred devices
Above all, you must check that the VPN you choose has servers in the US.
Five VPNs That Will Allow You to Unblock Pandora for Free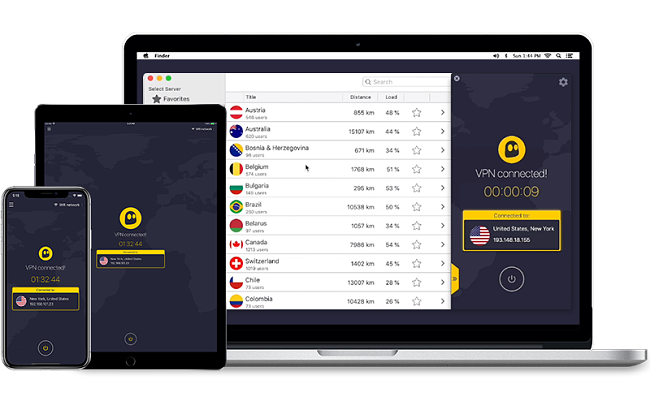 3,600+ global servers
Unlimited bandwidth and traffic
The highest standard 256-bit encryption
Ad blocking technology
With CyberGhost VPN, you'll be able to connect to a variety of servers where Pandora is available. Furthermore, the VPN allows you to connect up to 7 devices simultaneously with just one account.
Additionally, CyberGhost has a strict no logs policy, comes with an automatic kill switch, and has an application for all devices. While the service isn't free to use, it does come with a 45-day money back guarantee period, one of the longest of all the paid VPNs out there.
Listen to Pandora with CyberGhost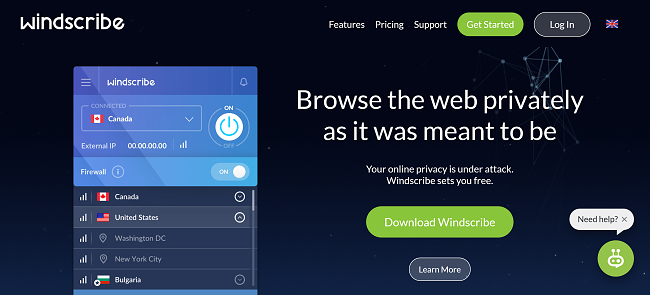 R.O.B.E.R.T technology blocks ads
No identifying logs
AES-256 cipher encryption
Windscribe VPN's free plan gives you unlimited connections as well as access to servers in 10 countries, one of which is the United States. This plan also comes with 10GB of monthly data, which is plenty even if you're an avid listener.
Moreover, Windscribe blocks all connectivity outside the VPN tunnel to prevent leaks. You can even create a proxy server on your network for other devices.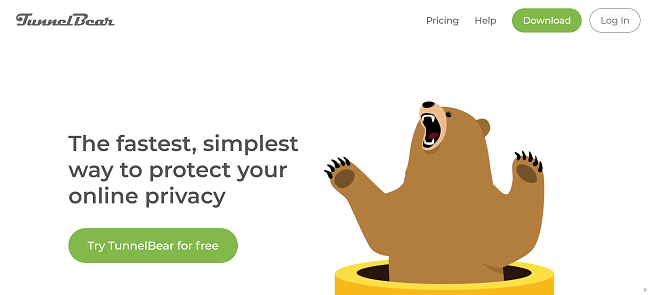 Strong AES 256-bit encryption
An application for Windows, Mac, iOS, and Android
A vigilant mode which acts as an automatic kill switch
No logs policy
Aside from its fun branding, TunnelBear VPN offers a free plan which gives you 500mb of data every month. This plan gives you access to various servers including in the United States.
Plus, the service comes with GhostBear technology which makes it more difficult for platforms like Pandora to detect it. Additionally, one TunnelBear account allows you to protect up to five devices simultaneously.
Listen to Pandora with TunnelBear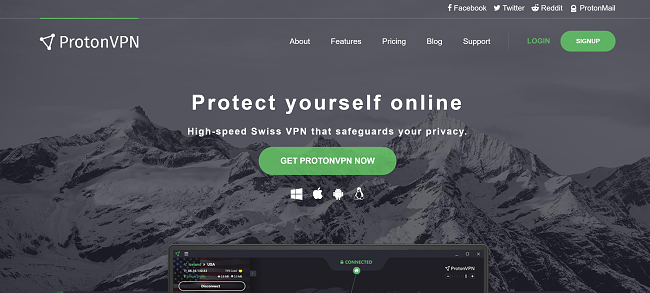 All your network traffic protected with AES 256-bit
A strict no logs policy
DNS leak prevention
An automatic kill switch and Always-On feature
ProtonVPN offers a free subscription which allows you to protect one device and gives you access to servers in three countries, one of which is the US. While the free account doesn't offer the same speeds, you will benefit from the incredible security features the service has to offer.
With ProtonVPN, you won't experience any data or speed limits. Also, unlike some other free VPNs, you won't have to put up with ads.
Listen to Pandora with ProtonVPN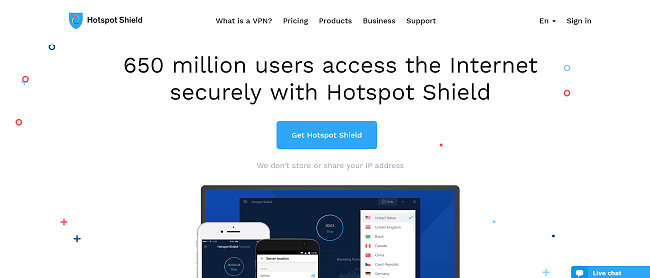 Free, ad-supported plan available
Large selection of servers to choose from
Unlimited bandwidth and server switches
Military-grade encryption
Aside from offering the highest standard 256-bit encryption, Hotspot Shield VPN comes with an automatic kill switch and allows you to connect up to five devices simultaneously with just one account.
The service has an application for Mac, iOS, and Android devices. While the VPN does offer a free account, it's worth mentioning that this comes with ads. You can also upgrade to a paid plan and try it for 45 days.
Listen to Pandora with Hotspot Shield
Final Thoughts
Ultimately, while all five VPNs mentioned allow you to access Pandora in most parts of the world, some countries block VPN services. With this in mind, it's essential that you go for a VPN that can bypass these blocks.
Generally, free services don't come with the same functionalities as premium VPNs like CyberGhost VPN and others. With this in mind, we highly recommend that you invest to benefit.