[Solved] How to Fix Apex Legends Lag (8 Best Workarounds)
Last Updated by Sam Smith on July 16, 2021
PC games usually lag when the hardware of your PC doesn't meet the minimum system requirements needed to run the software. It can also occur if your in-game settings are too high for your computer to handle.
However, these are just the most common reasons why you might be experiencing lag when playing Apex Legends, and in this article, we will discuss eight of the best workarounds to solve lag.
How to Reduce Lags in Apex Legends
Fix 1.
Meet the minimum system requirements
One of the most common reasons for experiencing lag in Apex Legends is because your hardware doesn't meet the minimum requirements needed to run the software. For this reason, the first thing you should do is check your PC is powerful enough to work efficiently.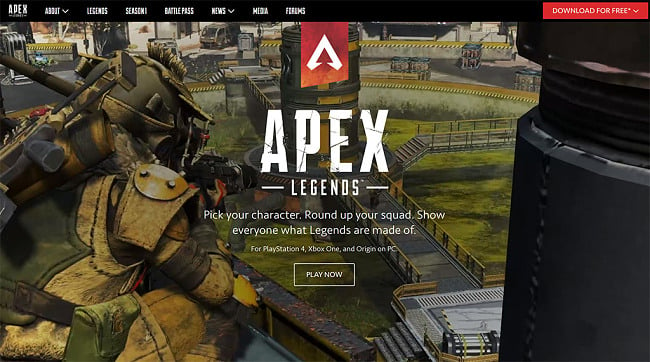 Apex Legends minimum system requirements
| | |
| --- | --- |
| OS | 64-bit Windows 7 |
| CPU | Intel Core i3-6300 3.8GHz / AMD FX-4350 4.2 GHz Quad-Core Processor |
| RAM | 6GB |
| GPU | NVIDIA GeForce GT 640 / Radeon HD 7730 |
| GPU RAM | 1GB |
| Storage | Minimum 22GB of free space |
If your specs are below what is listed here, then this will likely be the reason you are experiencing lag.
However, meeting these requirements won't necessarily solve the issue. Therefore, you are probably better off taking a look at the recommended system requirements for Apex Legends instead.
Apex Legends recommended system requirements
| | |
| --- | --- |
| OS | 64-bit Windows 7 |
| CPU | Intel i5 3570K or equivalent |
| RAM | 8GB |
| GPU | Nvidia GeForce GTX 970 / AMD Radeon R9 290 |
| GPU RAM | 8GB |
| Storage | Minimum 22GB of free space |
If your PC meets these requirements and you are still experiencing lag, then your hardware probably isn't the issue.
Fix 2.
Install the latest patch
Sometimes lag is caused by the software, and in this scenario, patches are released to solve the issue.
Therefore, if you are experiencing lag, it's worth checking to see if there's an update available for the game, as installing it could be all you need to do to solve your issue.
Fix 3.
Update your device drivers
Outdated drivers can cause lag, especially if they related to graphics or network cards. It's important to verify that all system drivers are up to date.
Verifying and updating your drivers can be done either manually, by visiting the manufacturer's website, or automatically, by using a software. Driver Easy will automatically recognize your system and find the appropriate, required correct drivers.
If you're unsure which drivers you're missing, or you don't have the patience to check manually, this is a great option. It also eliminates the risk of user error.
Fix 4.
Configure Apex Legends to High Performance
You should configure your Apex Legends settings to provide the best performance possible.
Type 'Graphics settings' into the search bar on your desktop
Open the program from the results. Inside the settings, make sure 'Classic app' is set in the preferences bar and then hit 'Browse'
Navigate to where your Apex Legends file is saved and click on the Apex Legends .exe file. It will now be listed in the 'Graphics settings.' Click on it and then hit 'Options'
Choose 'High performance' and click 'Save.'
Restart your computer and run a game of Apex Legends to see if it is performing any better.
Fix 5.
Configure Apex Legends in-game settings
In-game settings also play a crucial role in how well the game runs on your PC.
Configure the FPS settings for Apex Legends
Open Origin and click on 'My Game Library'
Right-click on Apex Legends and click on 'Game Properties.' Uncheck the box next to 'Enable Origin In Game for Apex Legends,' then 'Save'
Click 'Advanced Launch Options' and paste '+fps_max 60′ into the 'Command line arguments' box, then click 'Save'
Restart Origin and run a game of Apex Legends to see if the lag has improved
Set the Apex Legends video settings to Low
It is also worth changing the graphics settings in the game as well, as they might be set too high for your PC to handle. If this is the case, setting them to low could solve your issues.
Go to the game's settings and click on the 'Video' tab
Set 'V-Sync' to 'Disabled' and 'Model Quality' to 'Low'
Set all other advanced video settings to as low as possible
Rerun the game to check if the gameplay has improved
Disable Fullscreen Optimizations on your computer
Windows has a Fullscreen Optimizations feature that enables it to optimize the performance of games when they're running in full-screen mode. As good as this feature is, it could be the cause of your lag, and it could be worth disabling.
Go to the file location where Apex Legends is saved
Right-click on the Apex Legends .exe file and select 'Properties'
In the 'Properties' menu, click on the 'Compatibility' tab and check the box next to 'Disable full-screen optimizations,' and click 'Apply'
Save your changes and restart your computer
Launch a game of Apex Legends to see if things have improved
Fix 6.
Disable Game DVR in your computer
Windows automatically enables DVR in the Xbox app, which for the most part is fine but it can also run into compatibility issues with certain games on your computer. Disabling it could be the answer to your problems.
If you're using Windows 10 build 14393 or earlier search for 'Xbox' in the desktop search bar and open it. Click on the gear icon to the left to open settings, then navigate to the 'Game DVR' tab and turn it off.
If you're using a Window 10 build later than 14393 press the Windows key on your keyboard + I to open settings. Click on the 'Gaming' section and then 'Game DVR' on the left. From here, you should see a switch labeled 'Record in the background while I'm playing a game.' Switch this off and then restart your computer and run a game of Apex Legends to see if there is a difference.
Fix 7.
Check your network's bandwidth
The lag could be a result of bandwidth issues on your network. Internet speeds of 15-20 Mbps should be enough to run games. However, if you have a lot of devices connected to your network, your bandwidth could potentially fall below this.
To check, do a speed test and run the test a few times to be sure the results are accurate.
For gaming, you only really need to focus on the download speed, and as long as it's above 15 Mbps, it shouldn't really be the cause of the lag. When it comes to gaming latency is more important.
To check your latency, run a ping test. We recommend using http://ping-test.net/.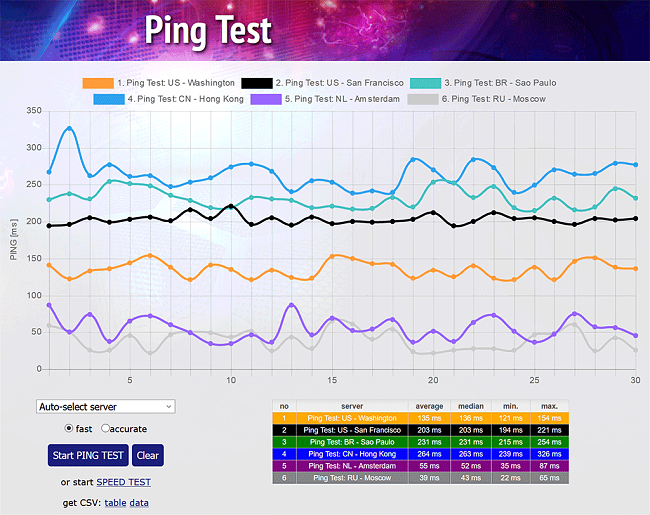 What you're looking for is a result
between 0 and 60 ms
. Anything more than this will likely cause lag and is probably the cause of your frustration.
If latency is the issue, there are several solutions. However, it is a case of trial and error to find out what is causing the problem.
Close all other programs on your computer and make sure no downloads are taking place
Check to see if anyone else on your network is using up a lot of bandwidth. This will likely if they are using Netflix or some other streaming service
If you have connected your PC to the internet via Ethernet, double-check the cable is connected correctly at both ends
Restart your router
Fix 8.
Restart or reinstall your game
If all else fails, restart your computer to see if there is a program running in the background that is slowing down your system. Another option is to uninstall and reinstall the game, perhaps there is a bug or problem with the version that you have, and a simple reinstallation will fix this.
If, after all of these steps, you still haven't solved your latency issues, all you can do is contact your broadband provider. They will then be able to test and fix any problems on their side that will likely be causing the problem.
Why use a VPN for Apex Legends?
A VPN can also be used to reduce lag because they allow you to spoof your IP address by setting your location to a different server.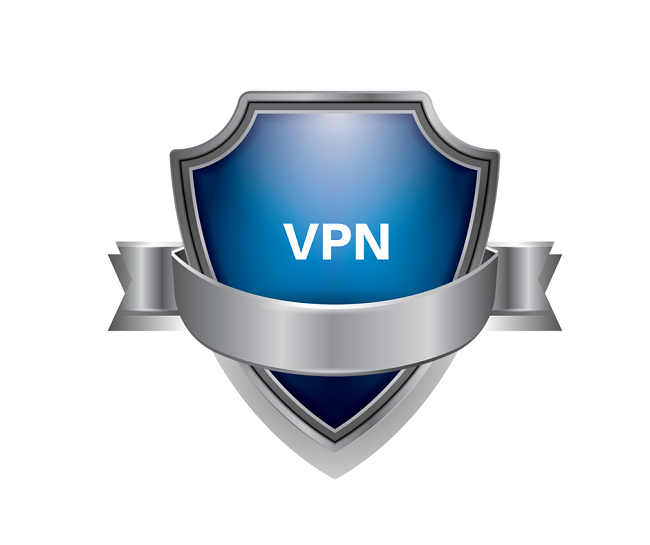 If the server you choose is
located near the server you play on
, and you can experience reduced lag and better speeds.
VPNs also provide gamers with protection from cyber attacks as spoofing can prevent DDoS attacks. You can use a VPN to play with friends from other countries, as you can set your location to a server near them and play on their server.
A VPN can also be used to get around firewalls at school or work so you could, in theory, play Apex Legends anywhere.
How to Fix Lag in Apex Legends with a VPN?
To fix lag in Apex Legends, there are two main steps you need to take. Firstly, you need to take note of the ping times of various Apex Legends servers.
Launch the game and then click on the 'Data Center' tab. You will then be able to see the ping times.

Make a note of the ping times

Make sure that the VPN is installed on the PC you intend to game on
Open the VPN and connect to a server that is close to your real location

Once the connection has been established, head back to the Apex Legends Game

Repeat the ping test. You should notice that the ping times have been drastically reduced
4 Best VPNs for Apex Legends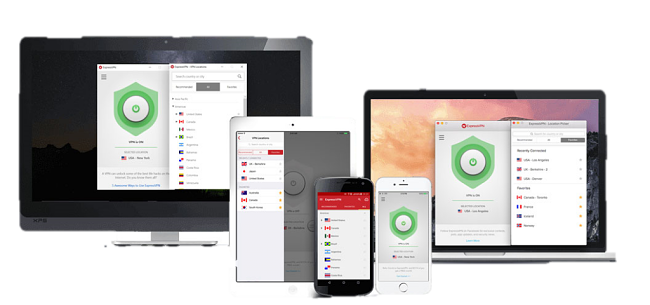 3,000+ global servers
Unlimited bandwidth
Split tunneling
ExpressVPN is widely considered to be the best all-rounder when it comes to VPN services. With an expansive server network, finding one near your location shouldn't be an issue.
On top of this, ExpressVPN also has a bunch of built-in security features such as onion routing. ExpressVPN is also one of the best VPNs available when it comes to compatibility.
Not only does the software support all major operating systems but also has custom firmware for routers, media streaming devices, and Smart TVs.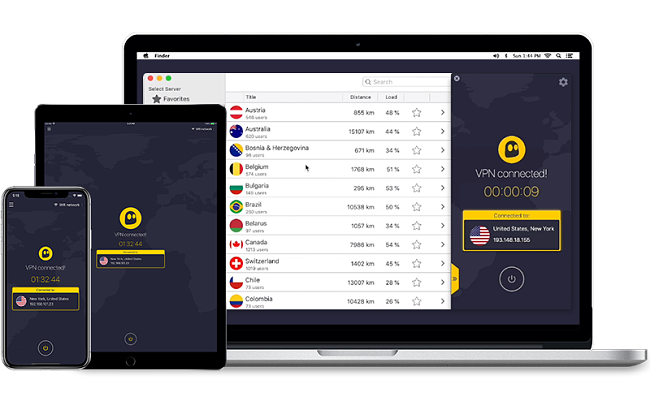 3,600+ global servers
Unlimited bandwidth
Connect up to seven devices simultaneously
CyberGhost VPN offers an effective mix of server locations, strong encryption, and an easy-to-use app.
One of the coolest features of this VPN is that it gives you the ability to choose geo-blocked services from a list of options.
Therefore, there is no need to manually search for servers to stream certain content, as once you select the service you want, you are automatically connected to the best server available for that service at that time.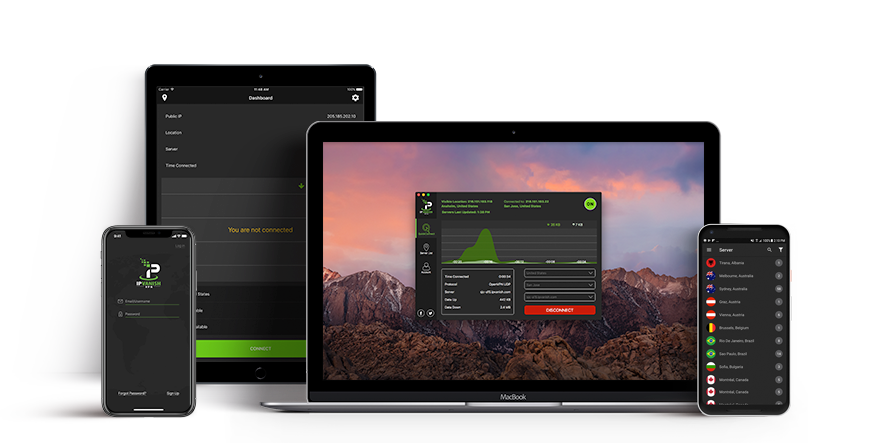 1,300+ global servers
Unlimited bandwidth
Connect up to ten devices simultaneously
IPVanish VPN is an excellent option, works well in all regions thanks to a wealth of fast servers that are located in every other continent, except Antarctica.
The service is also incredible value for money and will likely come across as a steal compared to some of the more popular options in this guide. The only downside is it can be a bit hit and miss when it comes to unblocking certain services.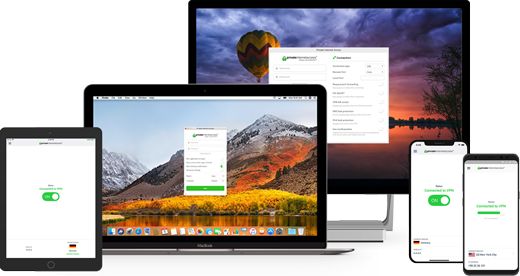 3,300+ global servers
Unlimited bandwidth
Connect up to ten devices simultaneously
Private Internet Access (PIA) VPN has become very popular with torrent users but is also a great VPN for gaming.
Some of its best features include a function that will alert you if your encryption drops, as well as a kill switch that will cut your internet connection entirely if the VPN fails at any time.
PIA also offers different levels of privacy protection, meaning that you can tailor the service to suit your needs. This can be especially useful for gaming as you can adjust the VPN to find the right balance between privacy and speed.