10 Best Korean Dramas That You Must Watch in 2019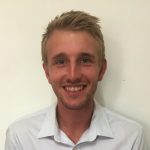 Last Updated by Benjamin Walsh on October 23, 2020
If you've never watched Korean Drama before, you need to stop everything you're doing and watch one right now. K-dramas have risen in popularity recently; everybody who's anybody is watching them, and you should too. If you're trying to find the best site for watching K-dramas then check out our list of alternatives to DramaFever.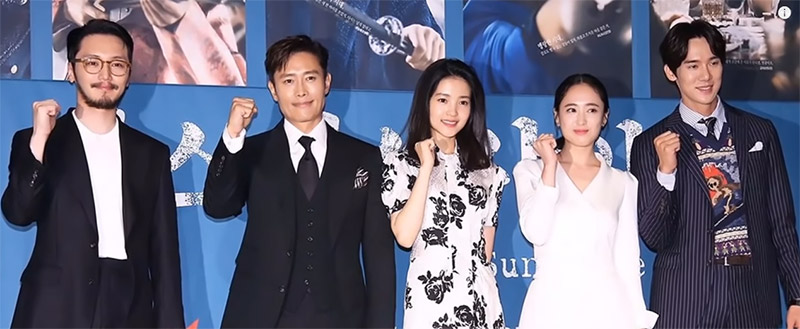 We've compiled a list of the top ten Korean Dramas for you to get introduced
.
10 Best Korean Dramas
1
Boys Over Flowers
A popular series following the life of F4, a group of arrogant, wealthy Korean heirs, and Geum Jan-di, the bold daughter from a family of laundry cleaners, as their lives become entangled.
The leader of F4, Gu Jun-pyo, eventually falls for poor Geum Jan-di, and nothing will stop them being together.
An adaptation of Japanese manga, Hana Yori Dango, Boys Over Flowers explores a magnitude of emotions, with sharp dialogue, and interesting characters, which helped propel it to success.
Boys Over Flowers is one of the most watched K-dramas out right now.
2
Coffee Prince
Regarded as one of the K-dramas which helped initiate the surge of popularity, Coffee Prince is a gender-bending, heartwarming, romance.
When Choi Han-Gyul takes over a run-down coffee shop to prove to his family he can be responsible and successful in his own right; he also uses it to attract girls by only hiring young men. He hires Go Eun-chan, a tomboy who pretends to be male for work so she can support her family, and an unexpected relationship begins to blossom.
3
Goblin: The Lonely and Great God
This fantasy romance is littered with concepts and stories which spans centuries. The immortal goblin, who was once a Goryeo warrior, is the modern-day protector of souls and must marry a human to bring an end to his immortality. However, when he finds his bride to be, the goblin realizes that he doesn't want his life to end.
A unique thrill ride that is both exciting and heartwarming throughout, and will make you laugh and cry with its mystery, suspense, and romance.
Starring Gong Yoo from Coffee Prince, Goblin: The Lonely and Great God is a must watch.
4
The Heirs
An interesting series about the ever-complicated lives of young adults and their quest for love. Following the story of Kim Tan, the wealthy heir to the Empire Group who goes to the United States of America to attend school. While in the US, he meets the lovely Go Eun-sang. Tan's heart longs for Eun-sang, so he decides to take her back to Korea.
This K-drama is full of twists, turns, and surprises that are sure to keep you on the edge of your seat. It is a modern, funny, sad, romantic, and heartwarming story that will keep you entertained.
Listening to the level of speech between Eun Sang and the Chaebol kids will teach you about hierarchy in Korean society, and the influence of language in its contribution to power plays.
5
The Moon that Embraces the Sun
Telling the story of a king in the Joseon dynasty, who meets a female shaman who closely resembles his late fianceé, who died when he was a young prince. No matter how hard he tries, the kind cannot resist this mysterious woman who for some reason, cannot recall her past.
A historical, fantasy drama that has won multiple awards during its run, and helped propel the cast to stardom. If you enjoy Korean history, romance, and mystery, then this is the K-drama for you.
6
Greatest Love
Greatest Love is a funny, witty, romantic drama, with a modern twist on the fairytale story of forbidden love.
Goo Ae-jung is a fallen pop sensation who can't quite make it in the industry after years of scandal. She meets Dokko Jin, a renown actor, and the two begin to experience true love in an artificial world.
7
Descendants of the Sun
Special-forces officers, Yoo Shi-jin and Seo Dae-young, showcase their unique skills and combat efficiency, as their exploits take them to sensitive locations in North Korea and Afghanistan.
As one of the most successful K-dramas available, this is a must watch if you want a thrill ride full of enjoyment.
If you're unfamiliar with the Korean military, Descendants of the Sun will provide you with some insight into military life as well as common terminology.
8
Kill me, Heal Me
An unforgettable, heartwarming, and profoundly emotional comedy-drama Kill Me, Heal Me focuses on a man suffering from dissociative identity disorder, displaying several different personalities who don't quite get on. When he seeks help from a first-year psychiatry student, one thing leads to another and they fall in love.
Once you start, you will find it extremely difficult to stop watching this drama with its endless twists and turns.
Ji Sung and Hwang Jung-eum play their roles perfectly and never disappoint from start to finish. If you're bored of the usual dramas with typical, predictable plots, this is for you.
9
Good Doctor
The original series from which the American show of the same name was adopted.
Despite his background and autism, talented doctor, Park Shi-ohn shines as a surgeon in pediatric care. He can visualize the human anatomy in 3D and has an eidetic memory.
Unfortunately, his condition impairs his relationships with his peers, and it's going to take more than a few friendly colleagues to overcome the competition.
10
My Love From Another Star
A little different from the typical dramas you've seen before, following the alien Do Min-joon, who landed on Earth 400 years ago during the Joseon dynasty.
Min-joon is an incredible being with enhanced physical abilities like super speed, super hearing, and superhuman vision.
The last thing Min-Joon would expect to do is fall in love with a human, being highly critical of the entire race. However, when he meets an actress named Cheon Song-yi, that's exactly what happens.
This show is interesting and engaging the entire way through. It is a must watch.
The Rise of Korean Dramas
Originally a niche among Asian drama audiences, K-dramas have now grown popular on an international scale. Today they are widely regarded as some of the best dramas available, often surpassing the great English dramas, with compelling stories, captivating characters, and riveting dialogue.
If you have issues streaming foreign content because of regional blocks, a VPN will allow you to bypass these geo-restrictions.
ExpressVPN, NordVPN, and CyberGhost VPN are all excellent choices.