Missing Star TV Overseas? Watch Anytime with this Solution
Last Updated by John Bennet on April 29, 2020
Star TV celebrated its 30th anniversary in 2019. It was Turkey's first private television channel and was first called Star Magic Box with a distinctive logo of a blue S with a star. That star changed colors to red in the early 2000s, and is now representative of the blended nation Turkey has become, a blend of multiple colors around a centralized star.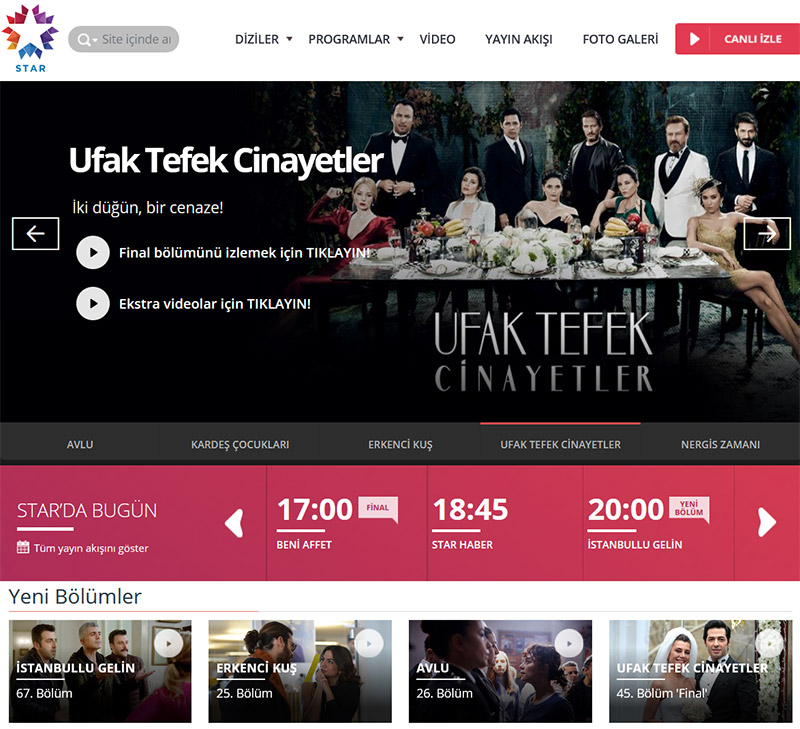 Its current
programming lineup
includes
news programs, magazine entertainment shows, lifestyle programming, daily soap operas, and comedic/dramatic series
.
Some of its most well-known shows include: "Cesur ve Guzel", a revenge-based thriller; "Beni Affet", a soap opera detailing love and betrayal among multiple generations of several families; and "Mesut Yar sunar Bolumleri" is a parody of the news, spoofing the latest headlines from the entertainment world. Star TV is also available for viewing in The Netherlands.
If you are a Turkish national living or working overseas, watching Star TV isn't a possibility under normal circumstances unless you happen to live in The Netherlands. Star TV has its programming geo-blocked for all other locations to protect its territorial rights.
In fact, there's only one way to legally and safely view Star TV in the rest of the world, using a virtual private network (VPN).
How does a VPN work?
VPNs work by connecting your computer to a remote server via a heavily-encrypted tunnel connecting the two that is not visible to third parties. VPNs are often used to secure connections in the business world, where the risk of data loss can be heavy.
For the purposes of watching Star TV, a VPN connection runs between a user's computer and a remote server located in Turkey.
When the user visits Star TV's website, the security there reads a Turkish IP address and permits the streaming of its TV programs.
Step-by-step guide to watching Star TV with a VPN
Download the VPN client of your choice. VPNs range in price from very expensive for your mobile device to free for your laptop, but all have strengths and weaknesses to be aware of.
Install the VPN client onto your device.
Open a new VPN connection to a server based in Turkey.
Ensure the connection is secure by testing your new IP address and seeing it matches up with those associated with Turkey.
Visit Star TV's website.
Visit the Streaming area of the website and begin downloading your favorite shows.
Best VPNs for watching Star TV

Founded in 2005 and based in the UK, HMA VPN boasts 900 servers spread across more than 320 locations including lots of places the average VPN does not reach.
The geographic dynamic and what is usually really good speed are negated by a lack of two fairly standard security functions: a kill switch and DNS leak protection. Another problem is that HMA does keep logs, a problem that comes from operating in the UK, which has some pretty potent surveillance laws in place.
It supports OpenVPN and IPSec and has a 30-day money-back guarantee, although that is limited to 10GB bandwidth over the course of said month.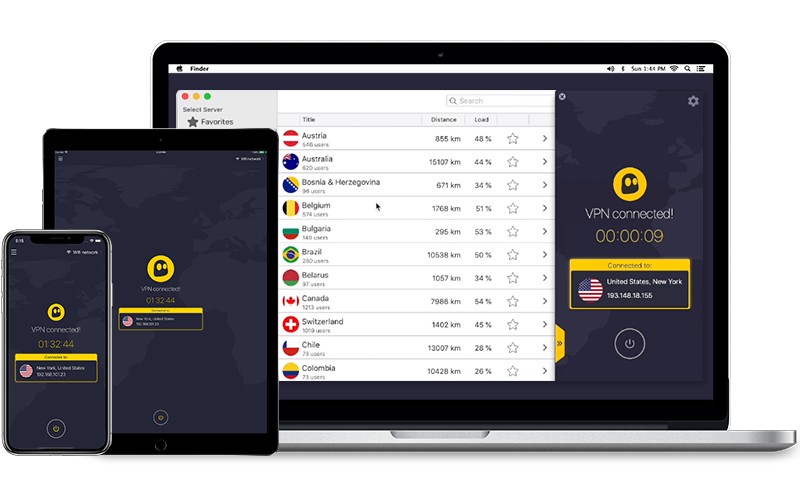 Based in Romania means that CyberGhost VPN is outside the jurisdiction of the 14 Eyes countries that share intelligence on Internet affairs, which makes it a perfect place for a VPN company. Founded in 2011, business is booming for CyberGhost VPN, which has grown to more than 3,000 servers spread across 60 countries.
How much of a heavyweight is it? It has proven success accessing US Netflix and BBC iPlayer, and is one of the best VPNs for torrenting. CyberGhost VPN does not keep logs, blocks all kinds of malicious websites, ads, and trackers, and even adds an extra layer of protection to public connections.
It also supports up to seven devices at a time and occasionally has special offers that give customers up to six months free when signing up for an annual subscription.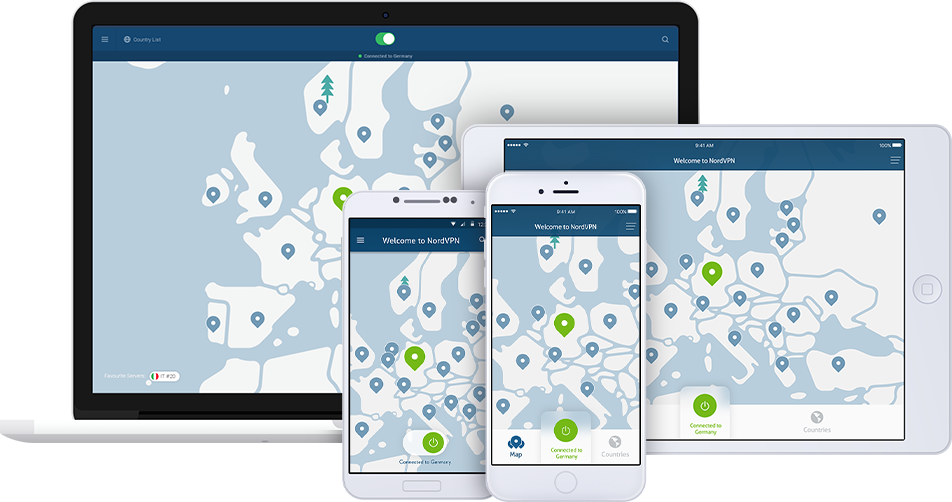 NordVPN is kind of the gold standard of the VPN community; it does everything well and gets great reviews across the board.
It succeeds where many VPNs fail at accessing both US and UK Netflix, along with Hulu, the BBC iPlayer and other geo-blocked media.
It boasts more than 4,400 servers spread across 60 countries and has both a 30-day money-back guarantee and 24/7 customer support featuring real live people every minute of every day. Security is not a problem for NordVPN as it offers a kill switch and IP leak protection.