Is Putlocker Safe? Yes, But Only If You Do This First
Last Updated by John Bennet on October 02, 2019
If you've ever searched for free movies or TV series online, you would most likely have come across Putlocker. As long as you have a good ad blocker, anti virus/malware software and a VPN with unlimited data you'll be able to safely stream all the TV show and movies that you want. The movies will play without a problem, and not cause you any damage. The thing to worry about, and therefore defend against, are the ads that will pop-up and can infect your computer with viruses or malware.

Over the past decade, Putlocker has grown to become one of the most reliable internet archives for movies and TV shows causing alarm to its rivals like Netflix and Amazon.
Unlike Netflix and Amazon, Putlocker is a free site that skirts the lines of copyright infringement. When you start watching a movie or show your ISP will store your data and you may end up receiving a fine or warning letter in the mail. Therefore it is essential that you use a VPN to protect your privacy and remain anonymous while streaming TV and movie. (Wizcase does not condone watching pirated content or violating any copyrights. Putlocker doesn't own any of the content that is streamed on their site, they are merely a host for 3rd party uploaders.)
Watch Putlocker with a VPN for Maximum protection
The following steps should ideally help you use a VPN to securely access any version of Putlocker of your choice.
Get a fast VPN that has an ad and malware blocker included, such as NordVPN which has a tool called CyberSec for extra security.
Login to the VPN and connect to a VPN server close to you
Open Putlocker on your browser and stream your desired movie or TV show.
What, if anything, are you risking when you use Putlocker?
People all over the world use Putlocker for streaming their favorite movies and shows on a daily basis not realizing the risk they are taking with using this free service. Not having to pay a monthly or yearly fee sounds appealing.
However, is streaming pirated content worth the risk? We always hear stories about the dangers of streaming content online, receiving fines, getting computer viruses, and accidentally watching porn when you really wanted to watch The Big Bang Theory.

Page we were redirected to while trying to watch Better Call Saul
With the pay sites, in addition to getting quality content, you're also getting the peace of mind that you're going to a known and protected website that won't harm your computer or give you things you don't want.
Do You Know the Laws Regarding Streaming with Putlocker
Understanding how safe and legal using Putlocker is, will help you understand how to protect yourself while streaming or downloading content from the platform. In terms of legality, although the use of Putlocker is not generally considered illegal, it contains a lot of pirated content which are unlawful to stream in most countries especially the US and UK.
One of the biggest challenges for Putlocker came in 2016 when the UK court ordered a block on the platform for containing pirated content for streaming. Since then, it has continued to operate on the basis that all its content is hosted on third party servers by individuals who are not affiliates of Putlocker. UK users have however found creative ways to continue streaming from the platform.


It may be hard to read, but Putlocker has a disclaimer that all content on the page is hosted by non-affiliated third parties.
Dangers Associated with Using Putlocker
The dangers of streaming on Putlocker will vary greatly from one geographical location to another. From getting copyright infringement notices to having your computer hijacked by malware. The consequences of streaming carelessly on Putlocker can be far reaching. Many users have in the past complained about receiving warnings from their ISPs about their use of pirated content on the platform.
In terms of safety, Putlocker does not host any harmful content on its platform.
However, the website contains a lot of pop ups, pop unders, and new tabs opening which can mislead users into downloading and installing malicious programs onto their computers which could have even dire consequences.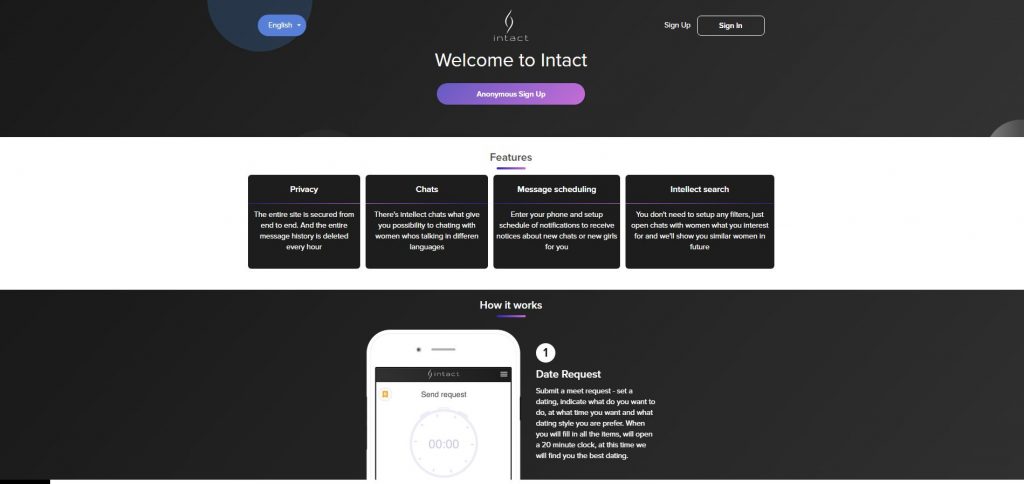 Ad that opened up when trying to watch a movie
So how does one stay safe when streaming from Putlocker?
Now, I know what you're probably thinking – just turn on a free adblocker and then there is no need to worry about the ads. Well, we tried that and we found that there are a lot of shows that won't play with an adblocker turned on. Apparently, it is up to the discretion of the uploader.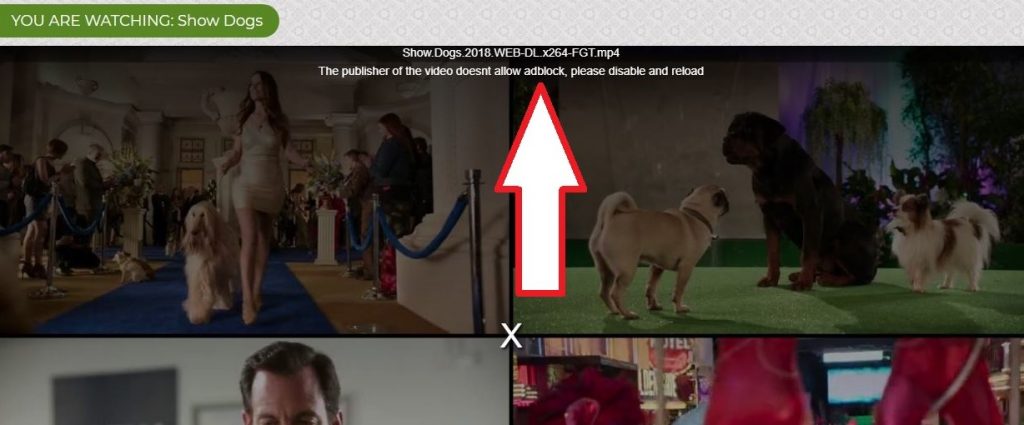 This movie is unavailable if you have turned on ad blocker
Here is How to Remain Safe with Putlocker
With the dangers associated with using Putlocker highlighted above, it's absolutely vital to not only protect your computer but also keep your identity safe as you stream and download content online. Since it's impossible to know exactly when your ISP or copyright agencies may be monitoring your internet activities, you should ideally be on guard at all times.
Using a VPN will protect you from getting flagged for watching copyrighted content and the encryption will protect your data from hackers, but it won't protect you from getting a virus or malware.
Having a reliable anti-virus program is always a good idea. There are some VPNs that have an anti-virus tool included, like NordVPN which includes a security program called CyberSec.
Use a VPN to access Putlocker
A Virtual Private Network (VPN) essentially masks your location to give you anonymous access to websites worldwide. With a VPN, you can connect to any server and watch your movies or shows without your ISP knowing. With numerous VPN service providers available in the market, the first step here should be selecting the right one.
Benefits for Using A VPN For Putlocker
With so many TV shows and movies available for streaming on Putlocker, it's important to get a VPN that can handle the bandwidth and speeds needed for a quality viewing experience.
The following are some of the key qualities you should expect to find in a VPN to improve your streaming experience on Putlocker.
Speed: VPNs like NordVPN, ExpressVPN and CyberGhost are known for their speed regardless of the servers you choose and would be ideal for streaming media from Putlocker.
Multi-platform compatibility: With numerous users streaming content from multiple devices and platforms including mobiles and desktop, a reliable VPN for accessing Putlocker should ideally have dedicated apps for major platforms.
Strong encryption: This is of paramount importance if you're interested in protecting your activities on Putlocker from prying eyes. A strong 256-bit encryption for instance makes it impossible for your ISP to see what you're streaming online.
Outstanding technical support: Support must be available whenever you need it, to ensure a smooth experience streaming on Putlocker.
Fair pricing: The most reliable VPNs usually come at a premium price but if you're going to use one for streaming Putlocker, you shouldn't expect to pay more than a few dollars monthly.
Final Thoughts
Whether you're simply watching a single episode of your favorite show or several movies on Putlocker, doing so without a VPN would be putting your privacy and security at risk. To avoid getting infringement slaps and enjoy streaming from Putlocker safely, get a VPN today.