How to Watch Disney Plus from Anywhere
Last Updated by Kate Hawkins on January 21, 2020
Disney's new streaming platform — known as Disney+ or Disney Plus — has officially launched! But it's only available in the US, Canada, Australia, New Zealand, and the Netherlands.
If you're not in one of these countries, you won't have access to the entire Disney catalog, including Star Wars, Marvel, and Pixar. On top of that, you'll also miss out on exclusive new Disney shows and movies.
Fortunately, a VPN will let you watch Disney+ from anywhere in the world. I'll show you how to set up your VPN to unlock Disney's full library of films and TV shows in just 3 easy steps.
Quick Guide: Watch Disney Plus from Anywhere in 3 Easy Steps
Depending on where you live, you'll need a VPN to sign up for a Disney+ subscription. Here's how to use a VPN to bypass any geo-restrictions.
Pro Tip — To sign up for a Disney+ subscription, you'll need a local credit card or PayPal account. Your payment method must match the country where you're signing up from.
Why You Need a VPN to Watch Disney Plus
You'll need to get a quality VPN if:
You live outside of the US, Canada, Australia, New Zealand, or the Netherlands.
Geo-restrictions are preventing you from accessing the full Disney+ library, even if you're living in a country where Disney+ is available. This is because different countries have different licenses and rights for broadcasting movies and TV shows.
3 Best VPNs to Watch Disney Plus from Anywhere
1. ExpressVPN — Fast Speeds for Streaming Disney Plus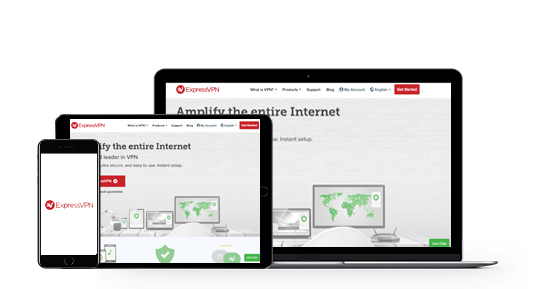 Key Features:
3,000+ servers worldwide
Fast streaming speeds
Unlimited bandwidth
Connect up to 5 devices at once
30-day money-back guarantee
ExpressVPN is my top choice due to its fast speeds and reliable connections.
In my testing, I successfully streamed Disney+ from ExpressVPN's servers in the US. Its unlimited bandwidth kept connection speeds fast, and I experienced little to no buffering while streaming.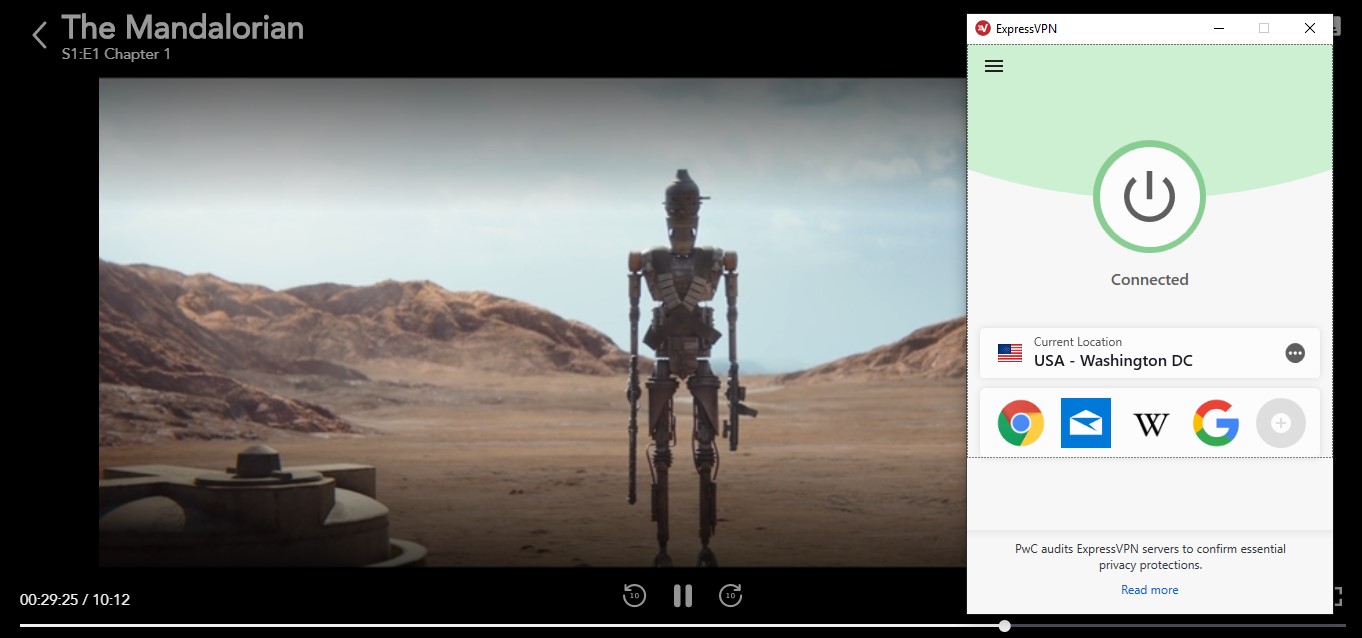 I used the provider's in-built Speed Test to find out which server was the fastest. This guaranteed that I could always stream Disney+ movies and shows in high definition quality.
If you're new to VPNs, ExpressVPN is a good option because the desktop and mobile app has a simple user interface. Its one-click connect takes just seconds and changing servers only a few clicks. I liked that I could add the Disney+ app as a shortcut, so I could launch Disney+ straight from ExpressVPN once I was connected to a server.
You can try this provider with its 30-day money-back guarantee. Make sure to check this hidden pricing page — you can get 49% off the full price, and use the money-back guarantee on top!
2. NordVPN — Over 2,500 Servers in All 5 Disney Plus Countries
Key Features:
5,600+ servers around the world
SmartPlay technology for the best streaming experience
Unlimited bandwidth
Connect 6 devices at the same time
30-day money-back guarantee
NordVPN is another great choice with over 2,500 servers across the US, Canada, Australia, New Zealand, and the Netherlands.
During my tests, I successfully connected to multiple servers in all 5 Disney+ countries. NordVPN's SmartPlay technology automatically configured my VPN for the best streaming experience, so I was able to watch The Mandalorian completely buffer-free.
In addition to Disney+, NordVPN will also unblock popular streaming platforms like Netflix US, BBC iPlayer, and Hulu. It's one of the rare VPNs that can consistently and reliably bypass advanced geo-restrictions.
You can even connect up to 6 devices at once and watch from any device you like. I find the NordVPN app is very user-friendly for streaming — and you can get a dedicated app on MacOS, Windows, iOS, Android, and Linux.
If you want to test out NordVPN with Disney+, you can try it free for 30 days with the money-back guarantee.
Use this hack to get up to 70% off NordVPN!
NordVPN is already a great deal, but using this hidden coupon page will get you 70% off a subscription.
3. CyberGhost — Optimized Servers for Streaming Disney Plus
Key Features:
6,100+ servers globally
Dedicated streaming servers keep speeds fast
Unlimited bandwidth
7 simultaneous device connections
45-day money-back guarantee
With the largest number of global servers worldwide, CyberGhost has a selection of servers dedicated specifically for streaming.
I accessed Disney+ on CyberGhost's regular servers, as well as its streaming-specific servers. I always had many server options to choose from, and speeds were incredibly fast with minimal buffering on its dedicated streaming servers.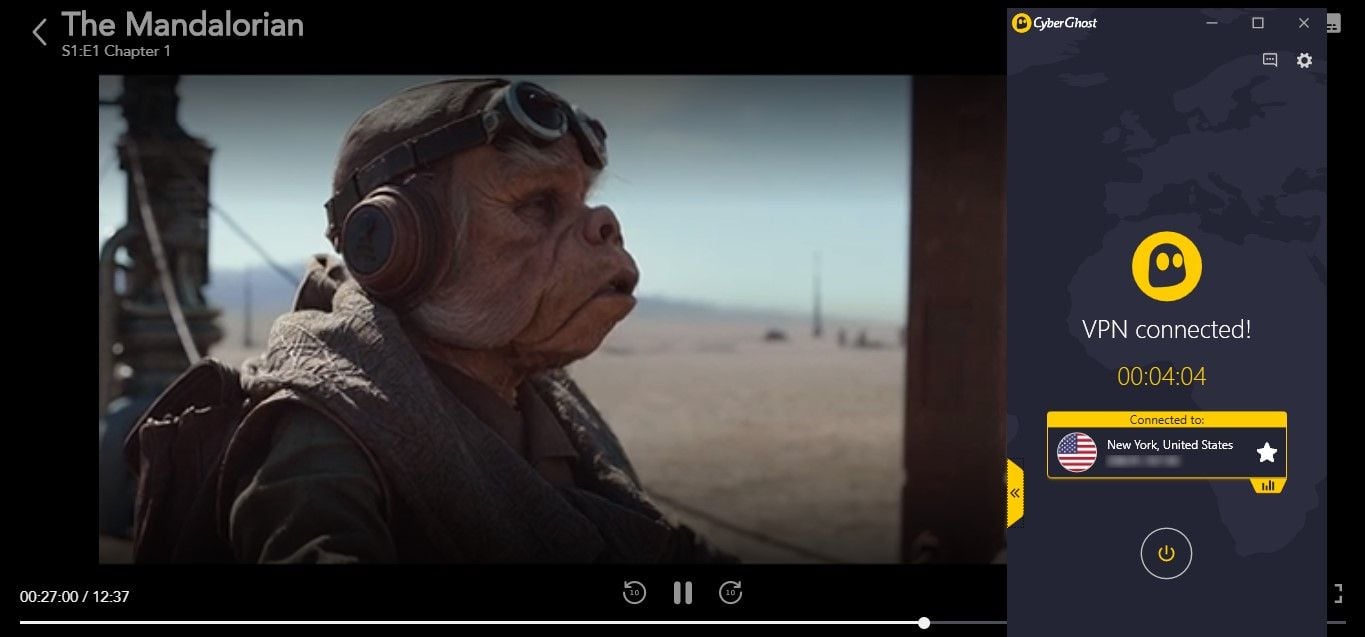 I also really like that CyberGhost can connect up to 7 devices at once. This makes it a great choice when traveling with family or friends, because everyone can watch their favorite Disney+ shows and movies at the same time.
Unfortunately, CyberGhost can't bypass the Great Firewall of China — so you won't be able to watch Disney+ if you're living or traveling there.
You can get CyberGhost for free for 45 days with its money-back guarantee, which is one of the longest money-back guarantees for a premium VPN.
Watch Disney+ with CyberGhost!
Here's the secret to saving 77% off CyberGhost!
I found this hidden coupon page
, which gives you 77% off a 3-year subscription. If you're not sure you want to commit to 3 years, you can try CyberGhost out risk-free for 45 days using the money-back guarantee.
Can I Use Free VPNs to Watch Disney Plus?
Yes — but you won't get the same level of streaming quality from a free VPN. Free VPNs have limited servers and data caps, which means you'll experience slow speeds, buffering, connection errors.
In my tests, no free VPN has been able to unblock Disney+. When it comes to unblocking, only the most powerful VPNs can unblock geo-restricted content.
If you're looking for a free option, you can get a quality VPN with a money-back guarantee. ExpressVPN has a 30-day refund policy, so you can get your money back at the end of one month.
What Devices Can I Stream Disney Plus On?
Disney+ is supported on the following devices and operating systems:
Phones: iPhone and Android
Tablets: iPad, Windows Surface, and other Windows-compatible tablets
Computers: macOS and Windows
TVs: Amazon Fire TV, Apple TV, Android TV, and Roku TV
Streaming devices: Chromecast, Roku, and Amazon Fire Stick
Gaming consoles: Xbox One and PlayStation 4
There is also a planned app for Nintendo Switch.
Which Countries Is Disney Plus Available?
Disney+ is available in US, Canada, The Netherlands, Australia, and New Zealand.
Unfortunately, Disney fans in the UK, Ireland, Germany, France, Italy, Austria, Switzerland, and Spain need to keep waiting until 24 March 2020. The streaming service is anticipated to expand to the world's major regions within the next two years.
How Much Is a Disney Plus Subscription?
US: $6.99 per month
Australia and Canada: $8.99 per month
New Zealand: $9.99 per month
The Netherlands: €6.99 per month
UK: £5.99 per month (yet to launch)
Europe: €6.99 per month (yet to launch)
If you're in the US, you'll have the option to bundle Disney+ with Hulu and ESPN for $12.99 per month — a saving of $5 if you pay for the services individually.
What Can I Watch on Disney Plus?
Disney + will feature all of its classic movies and shows, including The Lion King, Snow White, and The Princess Bride, plus new and exclusive content just for subscribers.
Exclusive originals from Marvel, Star Wars (including the first live-action Star Wars series The Mandalorian), and theatrically released movies like Captain Marvel and Frozen 2 will be available to stream. Every single episode of The Simpsons will be there too!
How Will Disney Plus Affect Netflix?
Most Disney content will be removed from Netflix. Up until now, Netflix was the main streaming platform for Disney movies and shows.
Netflix's own Marvel Originals series (including Jessica Jones and Iron Fist) will stay exclusively on Netflix but future seasons have been canceled due to the arrival of Disney+.
Disney+ or Netflix: Which is Better?
In terms of sheer content size, established streaming platforms like Netflix and Amazon Prime are superior. However, Disney+ will have its own exclusive collection of movies and shows, which the company has promised will grow rapidly in time.
| | | | |
| --- | --- | --- | --- |
| Disney+ | Netflix US | Hulu | Amazon Prime |
| 7,500 episodes | 1,799 shows | 2,900 shows | 2,000+ shows |
| 500 movies | 3,888 movies | 2500 movies | 12,000+ movies |
| $7 per month | $11 per month | $6 per month | $9 per month |
| 8 supported devices | 10 supported devices | 9 supported devices | 11 supported devices |
Don't Miss Out on Your Favorite Disney+ Shows and Movies
With Disney's shows and movies disappearing from other streaming sites, a subscription to Disney+ is now the only way to watch your favorite Disney content. With a premium VPN like Express VPN, you'll be able to access the full Disney+ library.
A premium VPN can also unblock other restricted content, like Netflix, YouTube, Hulu, BBC iPlayer, and more. This means you'll get unlimited streaming for Disney and other platforms without compromising your data security — no matter where you are in the world.