How to Watch BBC iPlayer from the USA (Tested October 2020)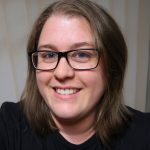 Last Updated by Thalia Oosthuizen on October 01, 2020
Avoid seeing an error message like the one below when trying to watch the BBC iPlayer from the US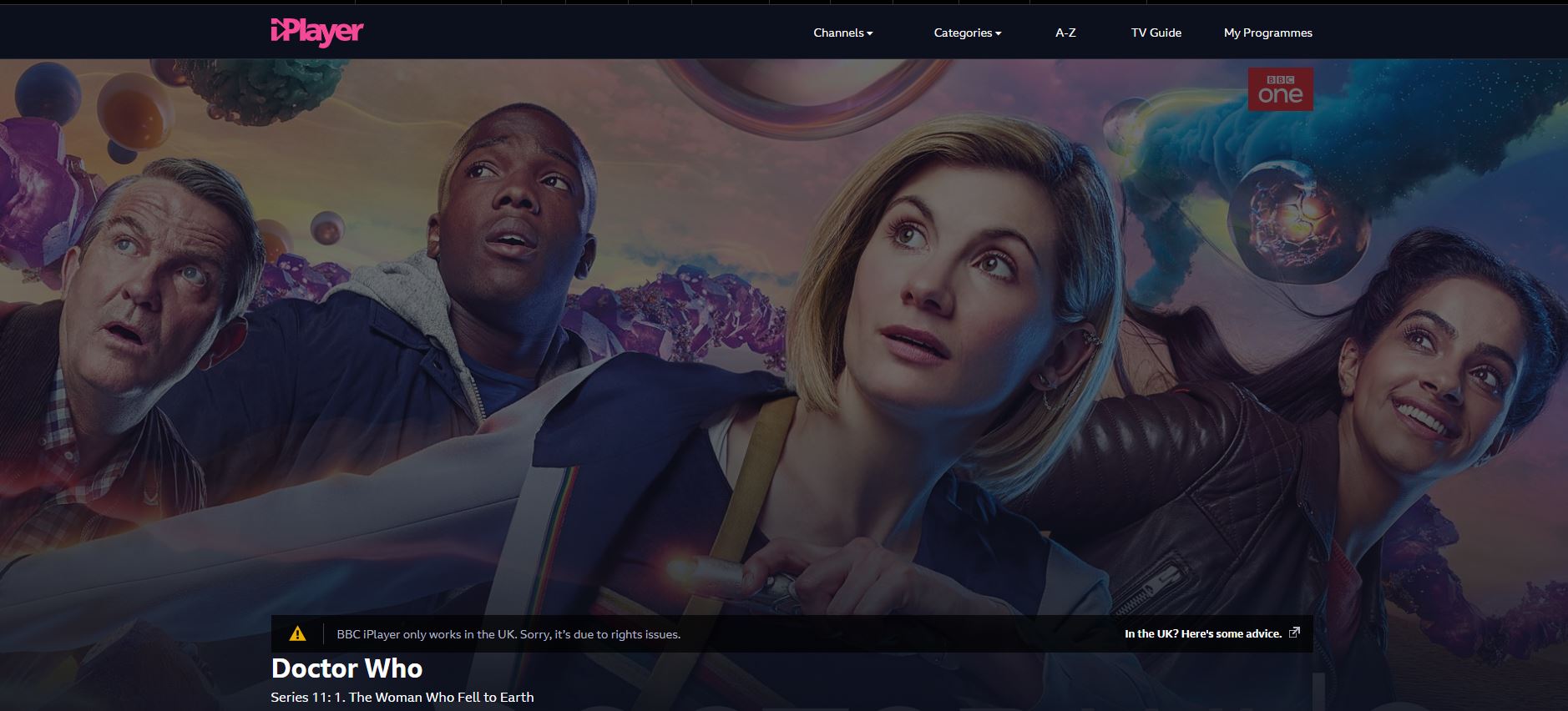 Geo-blocked – BBC iPlayer only works in the UK. Sorry, it's a rights issues.
Bypass the geo-block in just 3 easy steps.
Get a VPN. Our top recommendation is ExpressVPN because it has excellent speeds and will let you stream without any trouble.
Connect to UK servers
Create

BBC iPlayer account

(You can use AB11 6PH or AB10 1YP for the Postal Code)
Find the shows you want and enjoy
How to Select a VPN to Watch BBC iPlayer from the USA
There a more than 800 different VPN services available on the Internet, both free and paid. Don't get sucked into the free VPNs though, you'll find that they are a waste of time and will cause you a headache as you download one after another just to find out that you're still getting the above error message.
We tested a lot of VPNs to see which ones would connect to the BBC iPlayer from the USA. We found the top 5 VPNs that will connect to the BBC iPlayer and deliver high-speed connections, reliable servers, and have no data caps.
It is effortless to use a VPN: You sign up for a VPN service , download the app, sign in using your VPN service login details, and choose a UK server to connect to. The whole process takes only minutes. Additionally, a VPN is worth having if you travel a lot or access public Wi-Fi connections regularly.
Top 3 VPNs to Watch BBC iPlayer from the USA
1. ExpressVPN – Works perfectly with the iPlayer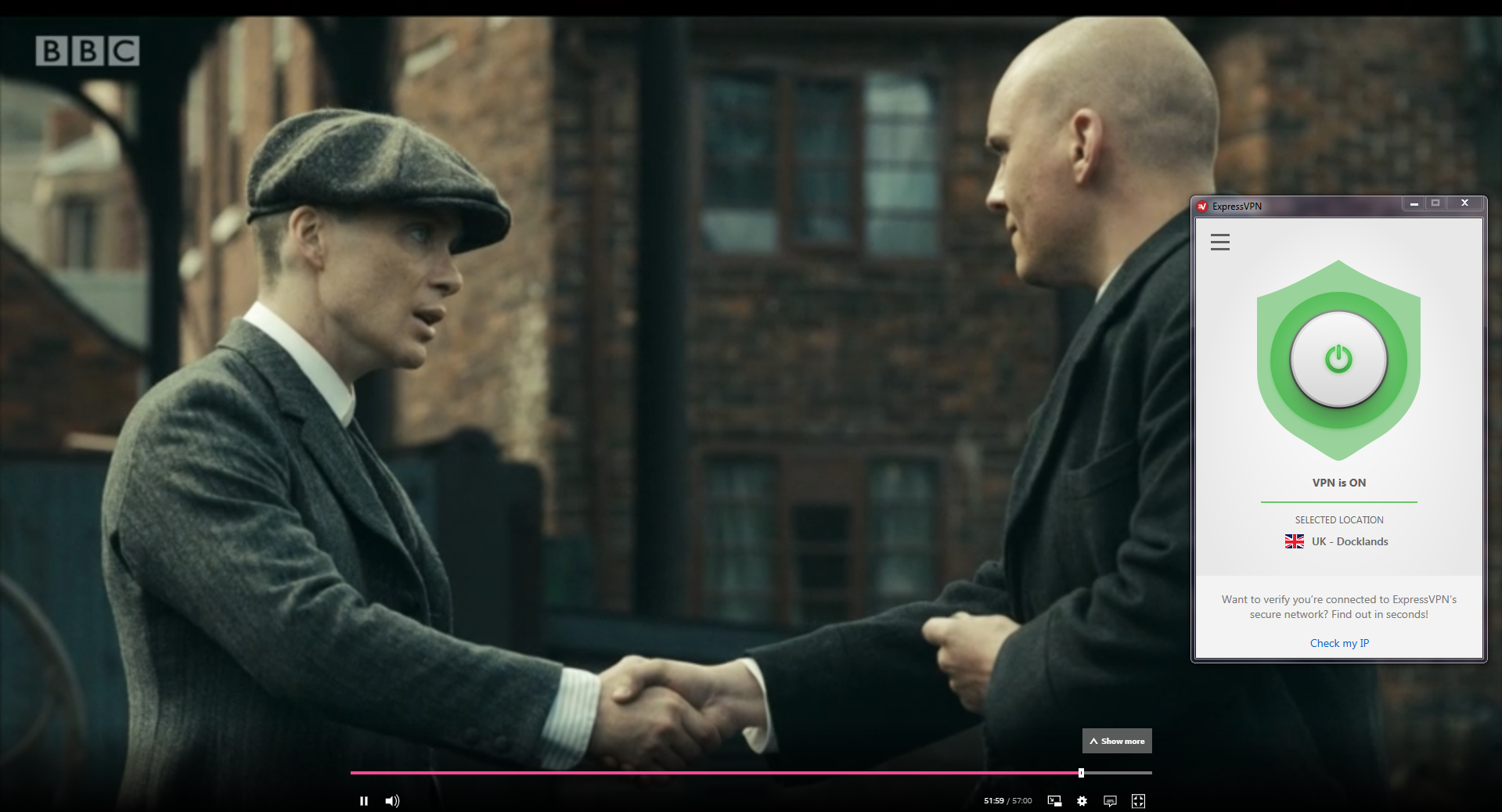 Ideal for streaming shows and movies
Servers in multiple UK locations
Bypasses BBC iPlayer VPN block 100% of the time
One of the fastest VPNs we've tested
30-day money back guarantee
2. NordVPN – Thousands of UK servers
More than 400 servers based in the UK
Tested & proven to access the BBC iPlayer
Up to 6 simultaneous connections
30-day money back guarantee
3. CyberGhost – Servers optimized for the BBC iPlayer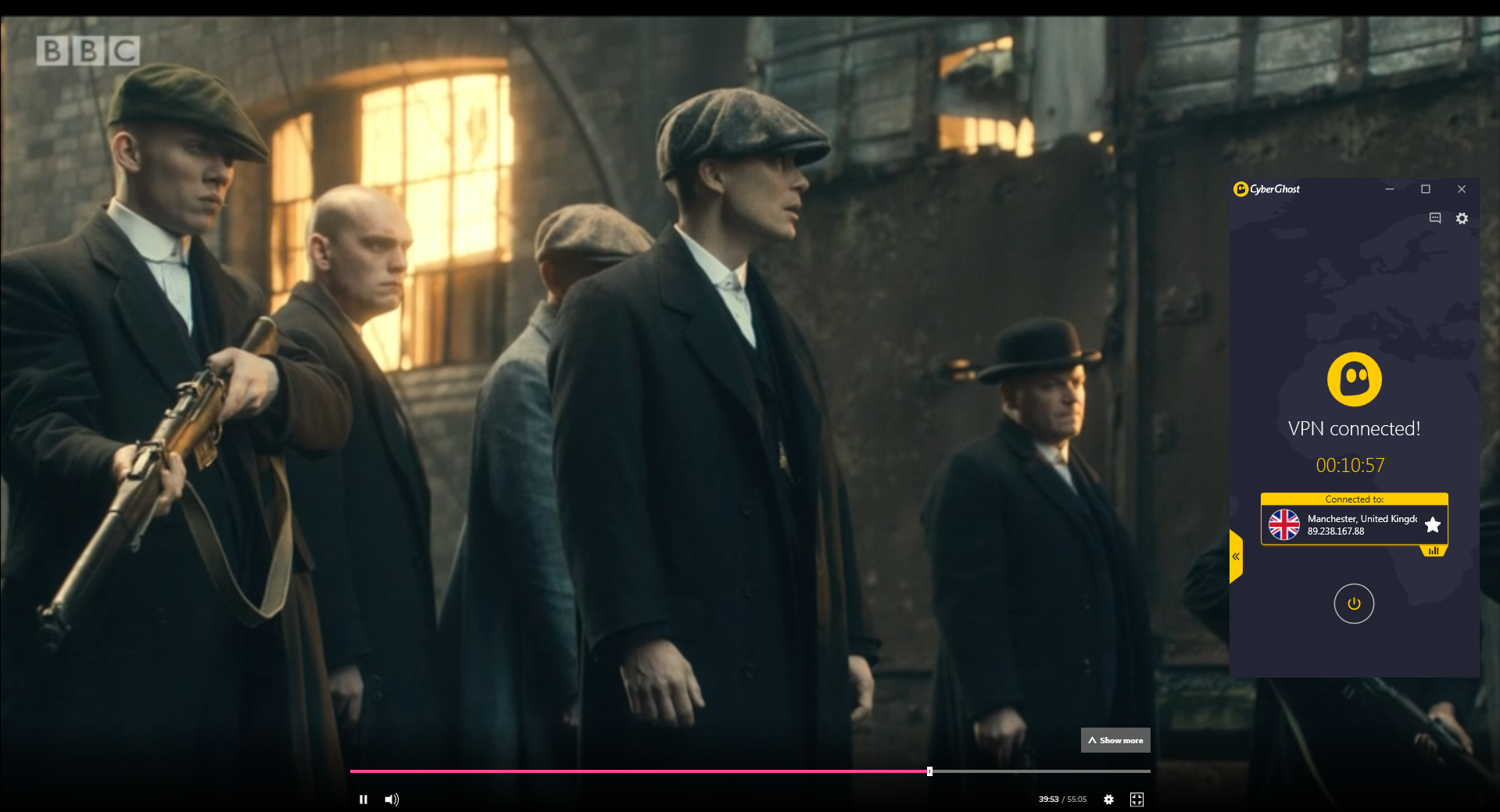 Over 150 servers in the UK
Very attentive customer care
Dedicated profiles let you unblock BBC iPlayer in just seconds
45-day money back guarantee
What is the BBC iPlayer
BBC iPlayer is a UK-based online streaming service that has live and on-demand video content from the British Broadcasting Corporation (BBC). The iPlayer allows you to live stream all of the BBC's channels, including BBC News, S4C, BBC Parliament, BBC Alba, BBC 1 to 4, CBBC, and CBeebies. You can also watch on-demand movies.
The best part about BBC iPlayer is that there is no subscription, no monthly fees, and no embedded ads.
How BBC iPlayer works
Once you have logged into BBC iPlayer, you can change between live channels by clicking on the different channel icons on the bottom of your screen. If there is nothing you want to watch, you can search for on-demand movies and shows instead.
Although the BBC iPlayer's on-demand library is not as massive as Hulu's or Netflix's, it does have recent films to watch and enjoy. Plus, BBC iPlayer has titles that you will not find anywhere else.
Shows and movies are available on BBC iPlayer for about 30-days before they disappear and get replaced with new videos to enjoy.
BBC Tries to Block Viewers Using a VPN
BBC iPlayer uses a very simple location filter that is paired with VPN detecting technology to stop people outside the UK from streaming any content from the BBC. To bypass these content barriers, you have to use a VPN service that has an obfuscation feature which helps prevent the BBC from identifying that you are using a VPN service with BBC iPlayer.
If you attempt to access BBC iPlayer from any country outside the United Kingdom without a VPN or with an inferior VPN you see the error message above stating that the iPlayer can only be seen from within the UK.
Using VPNs to Watch BBC iPlayer from the USA
A VPN creates a safe tunnel between you and the website you are accessing. This tunnel masks your IP address and assigns you to one in a different region. This safe tunnel routes your traffic through one of its servers. If you were to connect to a UK-based server, it will appear that you are situated in the UK even if you are in the USA. All you have to do is select a VPN, sign up for BBC iPlayer, connect to a server in the UK, and you are good to go.
Don't Miss Another Show on BBC iPlayer
Bypassing the geo-blocks and restrictions used by BBC iPlayer is not as easy as it once was. You can definitely still do it with the right VPN service by your side. A VPN is the safest, most secure and dependable method of enjoying BBC iPlayer's content from the USA. With the above 5 VPNs listed, you shouldn't have a problem finding the right one, at the right price, that works best for you. Don't just take our word for it. Sign up and go experience one for yourself. Don't forget to take advantage of their trial periods and/or money-back guarantees!