How to Get a UK IP Address in 2 Steps in 2022
Last Updated by Sarah Barnes on July 01, 2022
The United Kingdom offers a selection of channels that aren't available elsewhere.
If you want to avoid missing out on your favorite shows while you're abroad, you can with a VPN.
Using a VPN, you can change your IP address to make it seem as though you're in the UK.
Thankfully, getting your hands on a UK IP address is easy:
Get a VPN
Connect to the internet via a UK server
Reasons You May Need a UK IP Address
There are great shows that you can only watch if you're in the UK. And, unfortunately, websites and streaming platforms can now identify your location through your IP address.
These geo-restrictions mean that you can no longer watch your favorite shows and movies while abroad.
A VPN allows you to connect to the internet via a proxy server in a location of your choosing. By opting for a service that has UK-based servers, you can access some excellent services, including:
Changing your IP address will also allow you to watch UK Netflix. However, there is one catch. Netflix can now detect and block many VPNs. Therefore, it's essential that you choose a VPN that can bypass these blocks.
How to Check if You Have a UK IP Address
Once you install the VPN and connect to a UK server, you must check your IP address to ensure that you appear as though you're in the UK.
Some VPNs don't come with the adequate features to hide your real IP address. Moreover, some don't come with a kill switch; a must-have feature which conceals your actual IP address even if your VPN connection drops.
The best way to check that you have a UK IP address is to use an IP leak test like
Wizcase's IP checker
. The tool will tell you what your online location is by checking your IP address.
If the results state that you're not in the UK, you know that your VPN isn't working correctly. In this case, try connecting to a different server. If this doesn't fix the issue, you may have to try a new VPN service altogether.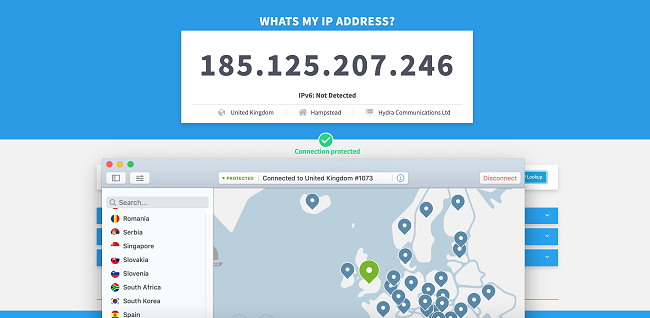 Features to Look for When Choosing a VPN to Get a UK IP Address
It's worth mentioning that not all VPNs are the same. With this in mind, make sure to go for a service that offers the following features:
Servers in the UK
If you want to get a UK IP address, you're going to have to opt for a VPN that owns servers in the UK. If it doesn't, you won't be able to get a UK address.
Military-grade encryption
Make sure you choose a VPN that comes with the highest standard 256-bit encryption. The VPN should also have an airtight privacy policy, and it shouldn't log your data. Moreover, you should be able to choose from multiple protocols, and it should come with additional features like a kill switch and IP/DNS leak protection.
Application for your preferred devices
Some VPNs don't have an app for all devices. Before signing up for a service, check that it has an app for the equipment you'll be using. Also, find out how many devices you can use simultaneously to stay safe online from anywhere.
Reliable customer support
Your VPN service should come with 24/7 customer support. You should also be able to contact the customer support team via live chat, email, and phone. Before paying for a subscription, check that the support team can help you with different types of queries. For example, they should be able to tell you whether their servers unblock Netflix, and if so, which ones.
High speeds
One of the main reasons people need a UK IP address is to watch shows. Therefore, you need a VPN that has fast and reliable servers. Check that the service comes with unlimited bandwidth and no throttling.
Can You Use a Free VPN Service?
If you need a short-term solution, then you can use a free VPN service to get a UK IP address. However, you must ensure that the free service you go for owns UK servers.
Moreover, these free services come with data and speed caps, meaning that you won't be able to spend hours catching up on your favorite shows and movies.
Not only this, the majority of these types of services come with fewer servers. While you will be able to find a VPN with UK servers, the likelihood of you being able to switch between servers if you face any issues is unlikely.
A good free VPN if you want a UK IP address is TunnelBear. That said, you will have a limited data allowance.

Alternatively, if you want a UK IP address without using a VPN, you can use a proxy service. However, this method is slow, and you won't have access to streaming websites like Netflix, BBC iPlayer, among others.
The Top 2 VPNs You Can Use If You Need a UK IP Address
Blazing fast speeds and unlimited bandwidth
IP and DNS leak protection
Servers in more than 160 locations worldwide including the UK
ExpressVPN has several servers in the UK. The VPN allows you to access various streaming websites, including BBC iPlayer and UK Netflix.
Moreover, ExpressVPN comes with apps for all devices as well as 24/7 customer support. With an ExpressVPN subscription, you can protect five devices simultaneously. You'll also benefit from the highest standard 256-bit encryption, and you'll be able to choose which security protocol you use.
ExpressVPN comes with a 30-day money back guarantee period.
Unlimited bandwidth and traffic
More than 3,700 servers worldwide including several in the UK
256-bit AES encryption
CyberGhost VPN has a selection of servers in the UK, all able to unblock various British streaming websites including BBC iPlayer.
Additionally, CyberGhost allows you to connect up to seven devices simultaneously with just one account so you can stream your favorite shows from anywhere. The VPN comes with military-grade encryption including an automatic kill switch, DNS and IP leak protection, and various security protocols.
Last but not least, CyberGhost is among the most affordable VPNs on the market and comes with a 45-day money back guarantee.
Final Word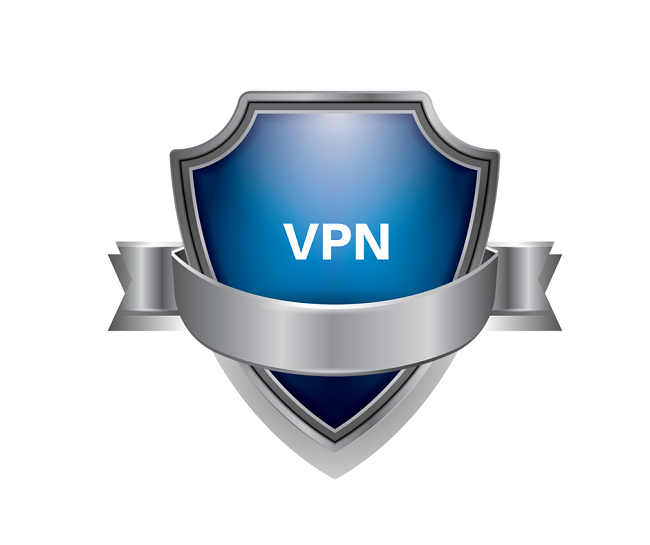 As you can see, getting a UK IP address is simple, with the use of a VPN. But, it's important that you choose a service with UK servers, excellent security features, and unlimited data.
You must also check the servers are fast enough to give you high-quality access to your preferred streaming channels.
Whichever service you choose, you'll be able to access all your favorite shows, no matter where you are in the world.