Craving "Ghost Chasers"? Here's How to Watch it Anywhere
Last Updated by John Bennet on August 19, 2020
"Ghost Chasers" is a reality TV show based in the Netherlands that features a psychic and two paranormal investigators as they travel Europe's most haunted locations, said to house ghosts and other bogeymen. The trio try to prove or disprove the existence of ghosts in said locales.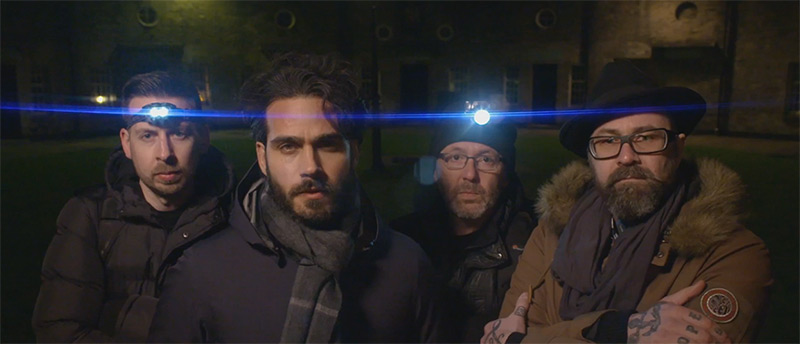 Unlike
American shows
in the same vein that seem convinced that everything they hear and see is the work of a demon or a witch, the Netherlands' "Ghost Chasers" takes a
more objective view of things
that go bump in the night.
It's a far cry from the first TV show to hold the title, that being the 1970s wacky US cartoon "Goober and the Ghost Chasers", a prequel to "Scooby Doo" which featured such random celebrity voice overs as members of the Partridge Family and NBA legend Wilt Chamberlain.
The Dutch version of "Ghost Chasers" has earned a 6.2/10 rating on the Internet Movie Database (IMDB) and reviewer acerbus_8 praises it by saying: "An interesting and a bit more serious addition to the whole "paranormal" "reality"-show trend. Definitely recommendable."
"Ghost Chasers" popularity has expanded in the two years since its release, and has been broadcast in Germany, Spain, UK, and Portugal.
How to Use a VPN to Watch "Ghost Chasers"
Research the VPN of your choice and download its client app to your Internet-capable device.
Open a new connection and locate on in the Netherlands.
Use a "What's my IP?" app or website to confirm that your new IP address is based out of the Netherlands.
Navigate to the InsightTV.com website.
Begin streaming episodes of "Ghost Chasers".
Watching "Ghost Chasers" Abroad
If you're a paranormal junkie wanting to watch "Ghost Chasers" from another country, things can be frustrating.
While it is available on the InsightTV.com website, it requires a subscription that you can only get if you live in The Netherlands. Trying to access it from any other legal site will result in you getting an error message.
That leaves only one real option that is both legal and safe – employing a virtual private network (VPN) to access the geo-blocked content.
What does a VPN do?
A VPN connects your computer to a remote server in a different locale, in this case, in the Netherlands. When synced, you can begin sending requests to any website, including InsightTV.com's website through an encrypted tunnel.
The remote server in the Netherlands decrypts your requests, adds a Dutch IP address to it, and sends it onto the website. The site's security sees your Dutch IP address and allows you access to the "Ghost Chasers" streaming service.
What are the best VPNs for watching "Ghost Chasers"?

Yes, the name is clever, but the technology behind it is doubly so. HMA VPN has more than 760 servers spread across 320 available locations. Lots of exotic places to pick from, so if you need the best Indian VPN this is your chance.
Founded in the UK in 2005, HMA is consistently upgrading its technology and is a great VPN for Windows 10. It offers a 30-day money-back guarantee although that is limited to 10GB of bandwidth.
Its security supports OpenVPN and IPSec, but it causes some users privacy concerns since it is based in UK and has to keep logs and metadata on its users.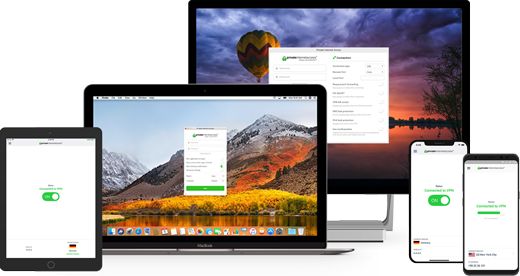 Being headquartered in the US might make you a little wary of this company, but it still has a no-logs policy to keep your data safe. That's not the only security measure in place for this VPN; it also features SOCKS5 compatibility, top-level encryption, DNS leak protection, and a kill switch.
It has more than 3,000 servers available, but they are spread across just 25 countries. There aren't many good free VPNs for computers these days, but Private Internet Access (PIA) VPN is by far one of the most affordable.
It can support up to five connected devices at one time and has good speeds. The US location is a little worrisome, but the security features help ease those fears.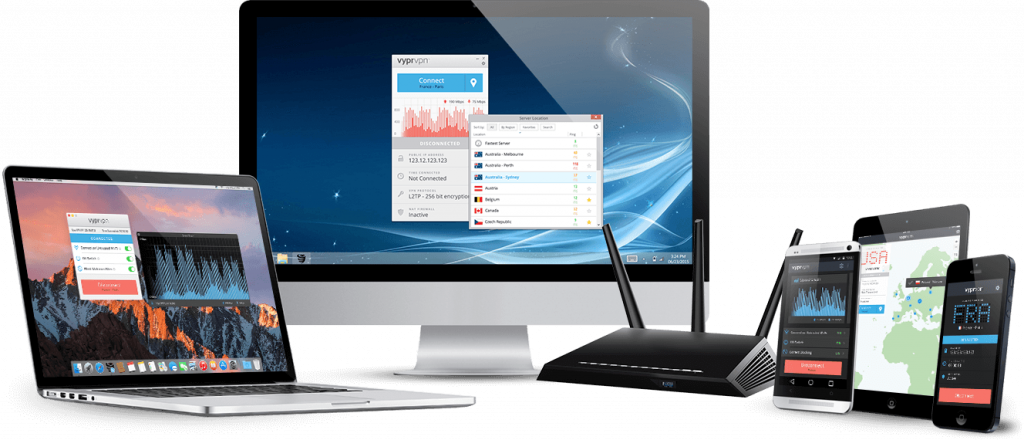 Based in Switzerland and founded in 2010, VyprVPN offers impressive protection starting with 256-bit AES encryption and continuing with zero-knowledge DNS. It also offers users access to its NAT Firewall for an extra layer of protection.
On the speed side of things, VyprVPN is generous in offering unlimited bandwidth and guarantees no throttling. It can offer all this by boasting more than 200,000 IPs spread across more than 700 servers in more than 70 countries.
The only real downside of VyprVPN is that it is rare among VPNs in not offering any sort of money-back guarantee or refund.