Dutch viewers can see Amazon Prime Video with one trick
Last Updated by John Bennet on May 26, 2019

Generally, the more money a company makes from its
streaming services
, the tougher they are going to be to crack from outside their native borders.
That concept is painfully true when it comes to Amazon Prime Video. The mega-power behind the video service, Amazon, reported profits of $2.5 billion in the second quarter of 2018. That's the kind of money where you could basically build an army of Terminators to watch every single person on the world when they're online to make sure they aren't trying to watch Amazon Prime Video illegally.
And let's face it, Prime has some amazing programming – both original and the latest in movies and other TV shows from major American networks. Some of its top-drawer original work includes the award-winning "Fabulous Mrs. Maisel", "Sneaky Pete", and "The Man in the High Castle."
Not only do these programs – each with high-salary Hollywood actors, actresses, and directors – cost a lot of money to make, but perhaps even more importantly they are seen as exclusively limited pieces of entertainment.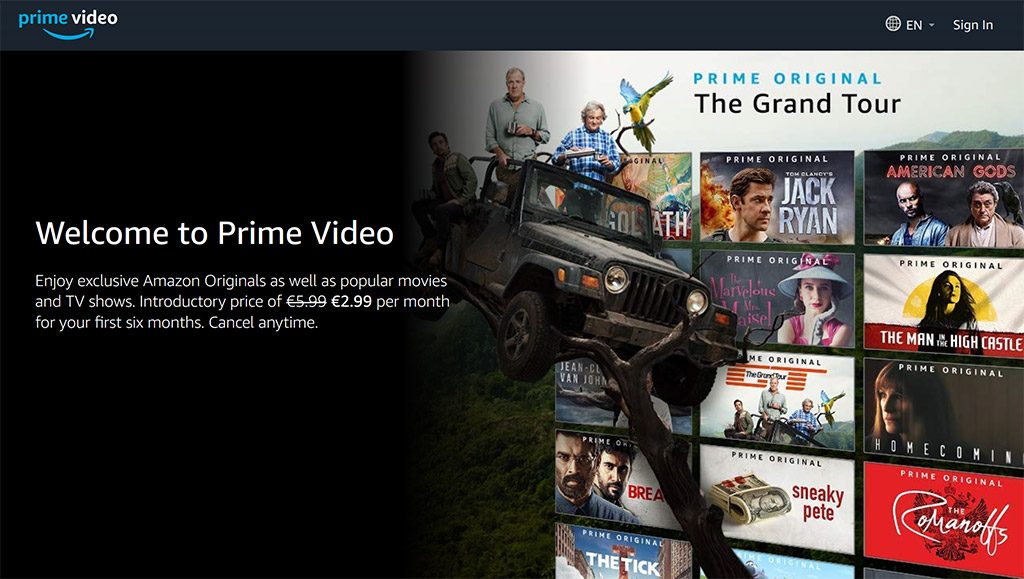 Without a subscription to Amazon Prime, they cannot be watched
. Prime is a discount service that Amazon provides to customers who also get discounts such as free shipping on most items.
Therefore, Amazon puts heavy-duty security on attempted access to Prime from outside the US, even if you are an American citizen who just happens to be working or traveling overseas.
Top 3 VPNs for watching Amazon Prime Video in The Netherlands
So you want to watch your favorite Amazon Prime Video selections from The Netherlands?
Never fear, there are three VPNs that rise above the rest to give you reliable access that bypasses the superpower's security and let you watch your favorite shows anytime you want.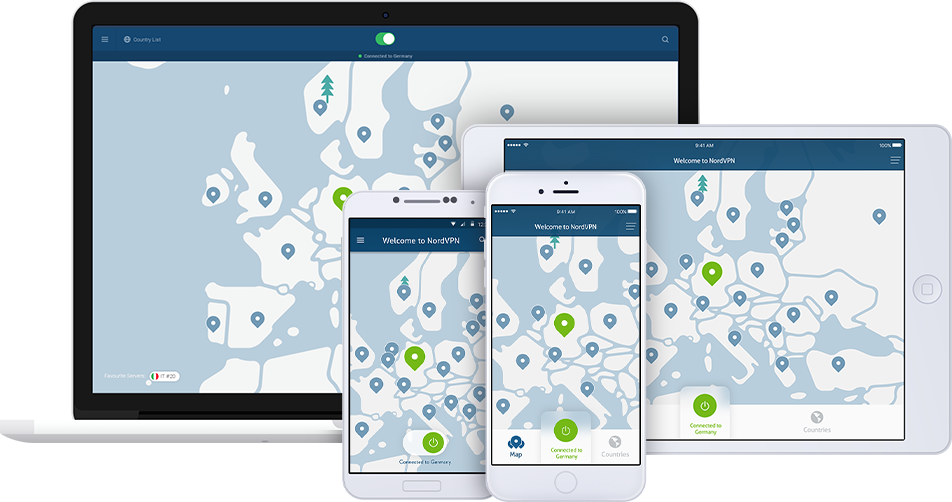 First up is NordVPN, one of the standard-bearers of excellence in the entire industry.
NordVPN is renown for its ability to unblock the big streaming services like Netflix. NordVPN has a very strict no-logs policy and uses high-level encryption to ensure that what you do online remains your personal private information throughout your time using the services.
NordVPN also comes standard with an automatic kill switch.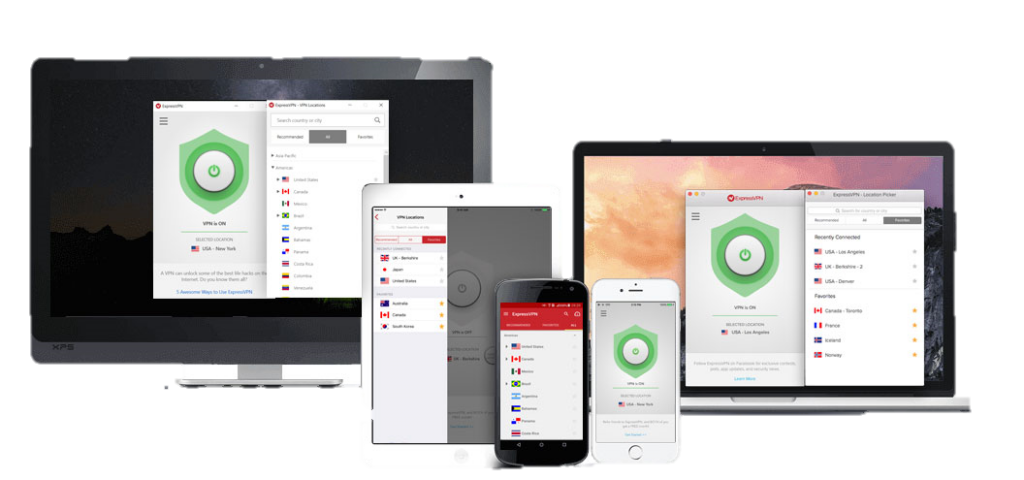 ExpressVPN is right there with NordVPN when it comes to the best all-around softwares in the industry.
It has been well regarded over the years for having some of the best download speeds in the industry, always in the top five of any speed test and often ranked first. It gets high praise as well for constructing dashboards that are intuitive and easy to use on both desktop and mobile.
Its impressive speeds often make you forget how impressive its security system is; ExpressVPN hits would-be cybercriminals with AES-256 encryption, a kill switch, and zero-knowledge DNS.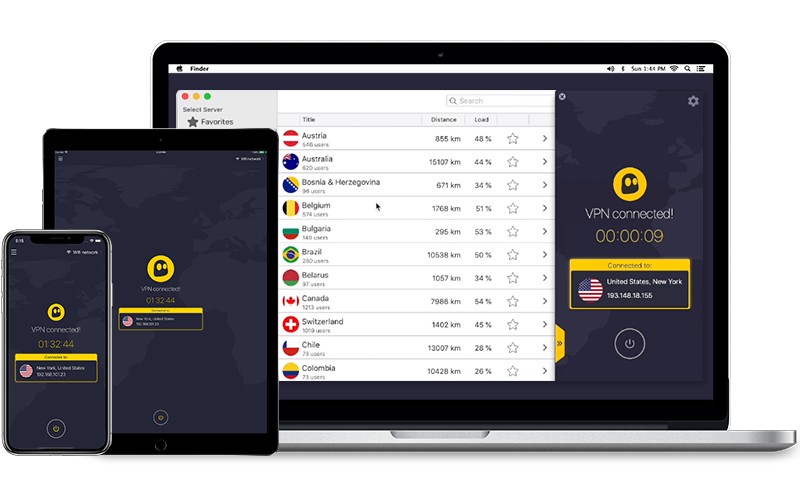 In a recent speed test, CyberGhost VPN took the title of quickest download speed. That's pretty impressive for an enterprise that has only been in existence for eight years. At the same time, it's not entirely surprising because CyberGhost is in the business of doing things its own way.
It is the first VPN company to build and manage its own no-spy servers in its home base of Romania. That means your information is never going to a third-party vendor, which is a pretty cool sense of security.
Other highlights include CyberGhost's more than 3,700 servers spread across 60 countries as well as its bulked-up security features which include 256-bit encryption, an extra layer of protection when you're connected to public WiFi, and a blocker for malicious ads, websites, and tracking devices.
How to Start a VPN Connection
Some VPNs might have a lot of bells and whistles attached to them, but getting up and running tends to be one of the easiest processes around. Your most important decision at this point will be picking the right VPN to fit your needs.
Once you've done that, start by downloading your new VPN client to the primary device you wish to use the VPN on, be it a PC, laptop, tablet, or smartphone.
When the download is complete, open a new connection and search for a high-speed server located in the United States; the fewer people using the server at one time, the better.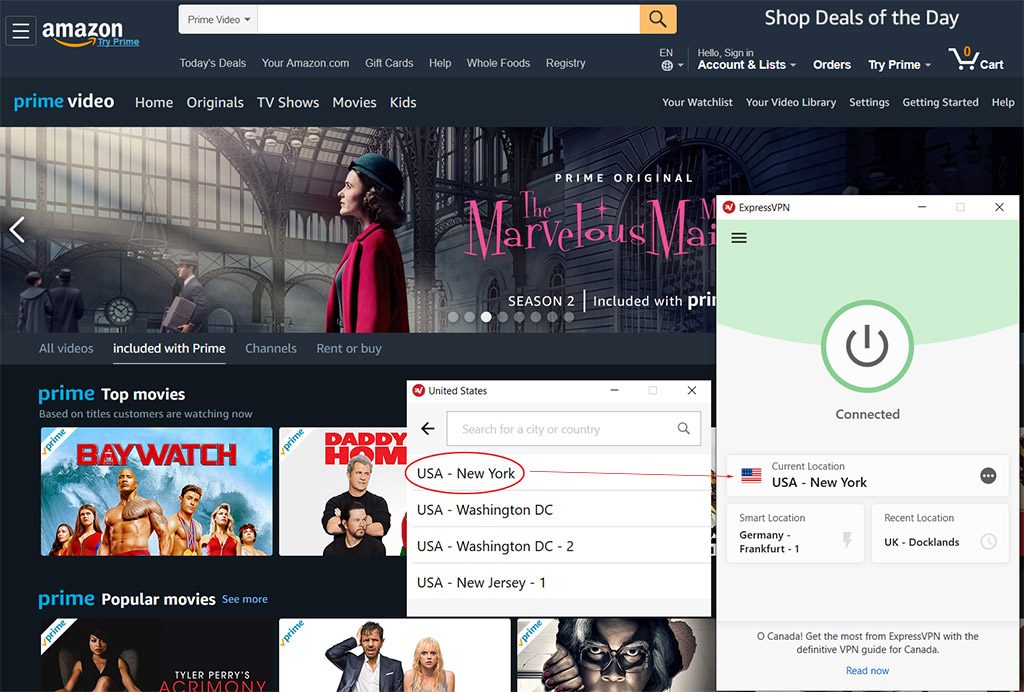 When the connection is made, insure that you're connected to the right server by using a "What's my IP Address" website or app.
Once you're good to go, proceed to Amazon Prime and begin streaming to your heart's content.