Watch Dutch Netflix From Anywhere with this VPN Fix
Published by John Bennet on March 08, 2019
If there was ever a single word that brought virtual private networks (VPNs) into the public vernacular, that word be Netflix.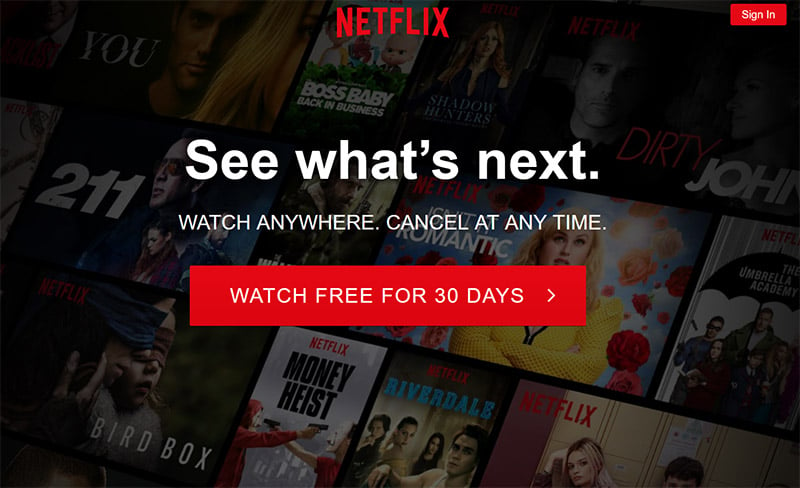 The
American streaming movie and TV service
started in 1997 as a mail-order, subscription-based rental service, but has grown into the
most massive online streaming company
in the world, with 139 million paid subscriptions worldwide. It is available in every country in the world except for China, Syria, North Korea, Iran, and Crimea, and has offices in US, Netherlands, Brazil, India, Japan, and South Korea.
VPNs are tied to Netflix because Netflix is the most famous geo-blocked company in the world. If you aren't physically present in the same geographic region as the Netflix service you are trying to access, you can't; even if you have a subscription for that service and just happen to be traveling or working somewhere else.
For a service like Dutch Netflix, this can be extremely vexing since tons of Dutch citizens are out of the country for one reason or another all of the time.
Finding a VPN for the Netherlands is essential to watch Dutch Netflix when not located in Holland.
What's on Dutch Netflix?
Dutch Netflix has lots of original programming, which is becoming the real calling card of Netflix. Original programming on Dutch Netflix includes:
21 Thunder
A Series of Unfortunate Events
American Vandal
Arrested Development
Better Call Saul
BoJack Horseman
Stranger Things
These programs are not available in Dutch anywhere else in the world.
How does a VPN unblock Dutch Netflix?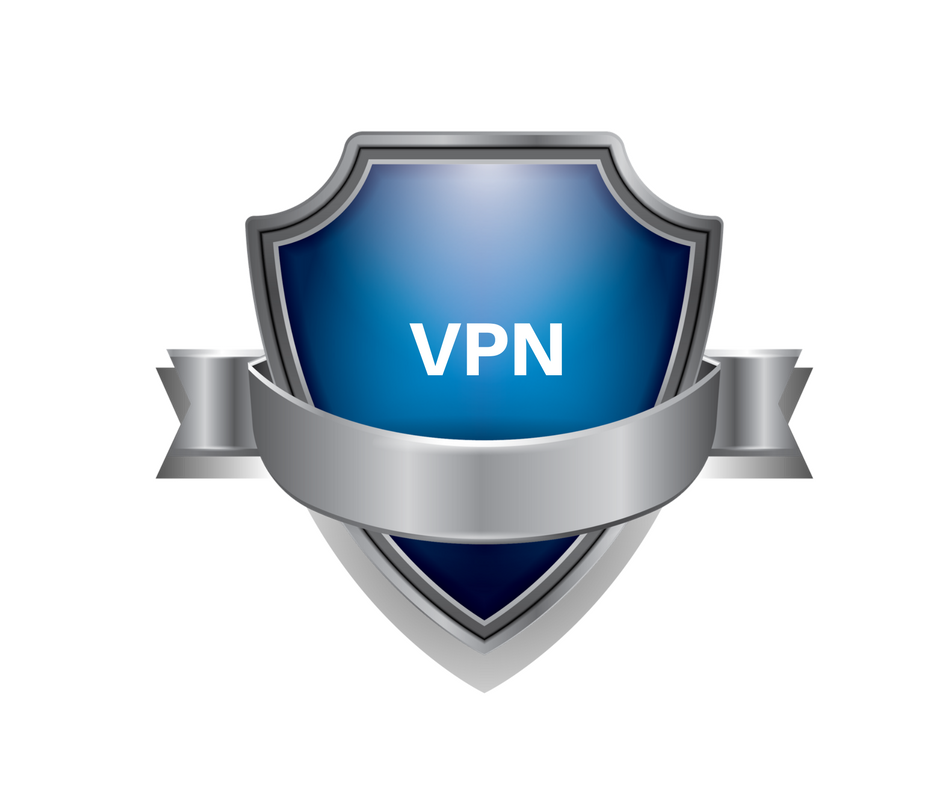 Only the cream of the crop can undo the
geo-blocking
that Netflix puts up around its properties. Doing so requires a good bit of "sleight of hand" on the part of the VPN to convince Netflix security protocol that the IP address trying to access its site is legitimate and deserves access.
Even if an individual user gains access, they still must have an actual Netflix account with that region's version of Netflix to adequately sign in and begin streaming content. Once you find a VPN that works with Netflix, open a new connection to a remote server in that country. When the connection is complete, you can access Netflix from your Internet device.
The encrypted connection will send your request to the remote server, which will assign it a new IP address and send it on to the Dutch Netflix website. If the protocol is fooled, you will be shown a sign-in screen and be able to start streaming content just as if you were hanging out in Amsterdam.
What VPNs are best for Dutch Netflix?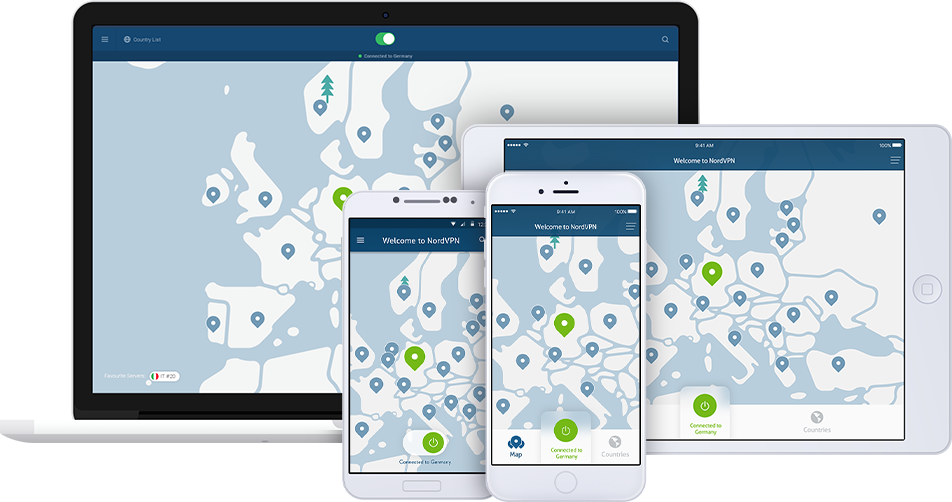 NordVPN is the gold standard of VPNs, and has proven success with every form of Netflix outside of France. Other than that, it combines great speeds, wonderful customer service, and a powerful array of servers to take on the needs of any VPN customer.
NordVPN has a track record of excellence that includes unlocking US and UK Netflix, along with the BBC iPlayer and Hulu. As of the middle of 2018, NordVPN was up to more than 5,100 servers spread across more than 60 countries.
Its security is bar none thanks to AES 256-bit encryptions, IP Leak protection, and a kill switch. Customer service is hailed as the best in the business with 24/7 live chat and representatives active on the phones. A 30-day money-back guarantee is also included.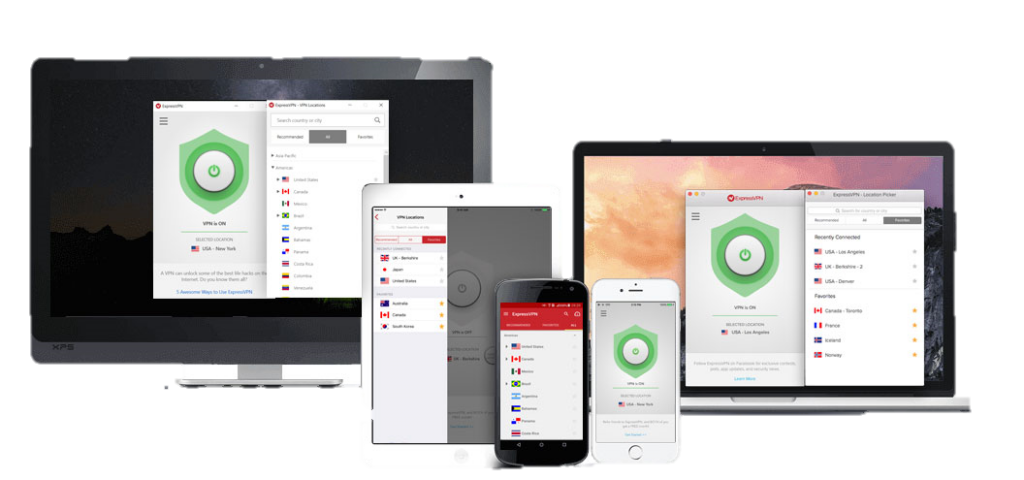 ExpressVPN is the only name on the list that gives NordVPN a run for its money. ExpressVPN does not lose the speed battle to anyone, and that's a big plus when you're watching Netflix, as glitches, stops, or the dreaded "buffering" warning will draw a crowd of groans from your audience.
Like NordVPN, ExpressVPN has amazing customer service with 24/7 Live Chat provided. It has tremendous security options including a strict no-logs policy, DNS and IP leak protection, and a kill switch.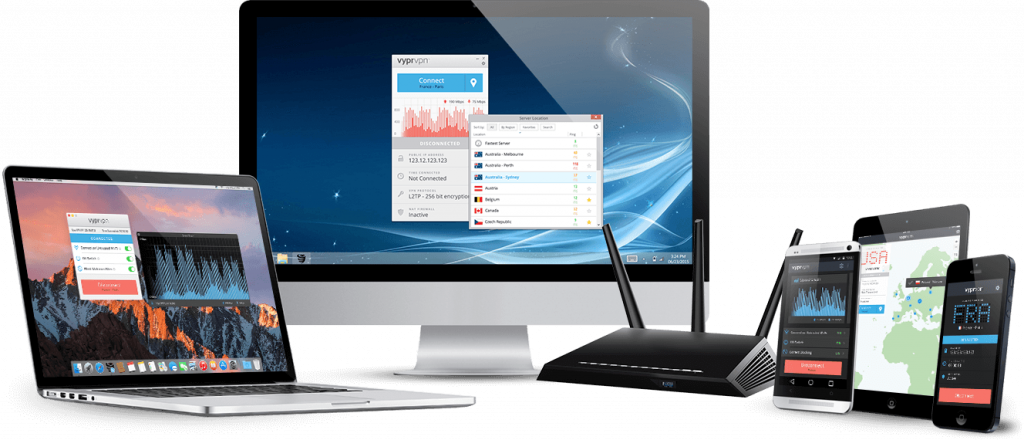 VyprVPN hails from the nearby Netherlands, where privacy is among the most protected secrets and the respect for Internet users is at an all-time high.
VyprVPN has 256-bit AES encryption, does not retain logs, and adds an extra firewall for additional security. VyprVN has more than 200,000 IP addresses from more than 700 servers spread across 70 locations, as well as apps for all 10 supported platforms.