Crazy for Dangdut Singing? Binge Them From Anywhere With This Trick
Last Updated by John Bennet on November 03, 2019
From the outside looking in, there aren't too many more interesting lineups than that being carried by Indonesian television network Indosiar. The network's heaviest hitter is its vast array of Dangdut singing competitions, including such heavyweights as "D'Academy", "D'Academy Asia", "Liga Dangdut Indonesia", "Bintang Pantura", and "Dangdut Vaganza".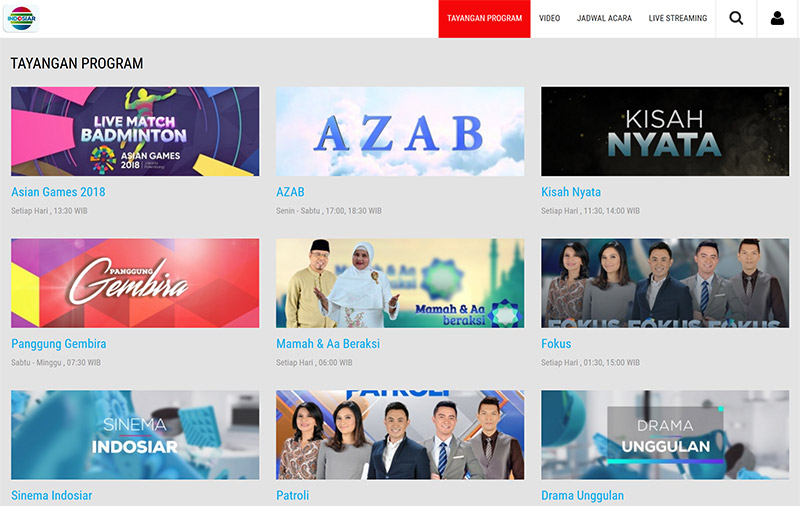 For the sports junkie, the network adds in the
NBA, Liga 1, the President Cup, and the Southeast Asian Games
.
That's a lot of entertainment for a network that didn't get its start until 1995, and that doesn't even factor in its popular reality TV competitions like "Akademi Fantasi Indosiar" and "Take Me Out Indonesia".
Indosiar is on its third owner, and has been the domain of Surya Citra Media since 2013. It is only broadcast in Indonesia.
All that entertainment is great when you're home in Indonesia, but what happens when you leave the country for work, travel, or just to see what the rest of the world has to offer? Your ability to watch Indosiar live is 100% taken away thanks to geo-blocking.
Geo-blocking means that outside of a country's home territory, the website shuts down visitors trying to stream content. There's only one way to view content legally and safely when you leave Indonesia, and that's to purchase and install a virtual private network (VPN) for your device of choice.
What is a VPN?
A VPN is an upgrade from a traditional proxy server because it encrypts the data sent back and forth from a user's computer to a remote server, on to the Internet, and back again. The VPN is a client that connects a user computer to a server in another jurisdiction via a heavily-encrypted tunnel.
VPNs are typically used to protect data provide anonymity for individuals and companies, particularly when they are using unknown or public WiFi. However, the remote server component also serves the purpose of allowing for the watching of geo-blocked content by allowing a computer to appear to be located somewhere it is not.
The remote server provides the user's computer with an IP address hailing from the company where the geo-blocking occurs. The website providing the content sees the IP address, confirms it, and the user is able to browse and stream content that is passed to the remote server, then encrypted and sent back to the VPN customer.
How to Rate VPNs
There are five characteristics that you should have a firm grasp of when comparing VPNs.
Price: Is the monthly fee worth it for how many shows you're going to watch? Consider a VPN with a lengthy money-back guarantee or free trial of more than a week if not.
Customer Support: Odds are you're going to be in a different time zone than the country of origin for your VPN. How easy is it to get in touch?
User Experience: Do you have to be a Phd in computer science just to make your first connection? Or is it so easy that you're 6-year-old daughter could do it?
Servers: How many does it have? More importantly, how many are located in the country you need access to?
Speed: If you're going to be streaming content, speed has to be a major league question to answer.
Best VPNs for Streaming Indosiar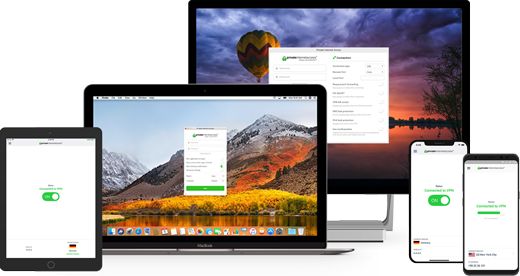 There's not a better time to take a chance with Private Internet Access (PIA) VPN. It's currently offering a VPN coupon where you can save up to 60% with a two-year subscription.
It has solid security with a kill switch, DNS leak protection, and gives you more than 5 simultaneous connections. A healthy dose of 3,000 servers seems nice, but they are only spread across 25 countries.


HMA VPN has an impressive list of features and supports a ton of platforms including Kodi. Why use a VPN for Kodi? Because both the US and EU have stringent piracy laws and Kodi walks a fine line through them.
HMA has a huge server collection, more than 900 across some 190 countries and fast speeds are the norm for this VPN. It also has one of the best free trials, 30 days with a money-back guarantee, although you are limited to 10GB of bandwidth in those 30 days.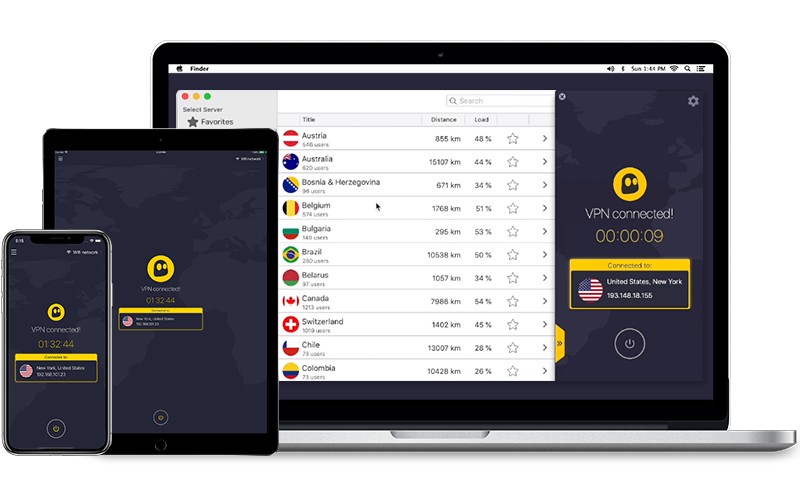 With a home in Romania, CyberGhost VPN avoids a lot of the harsher scrutiny from government alliances sharing information about VPN usage.
It also has 256-bit encryption that is good enough to avoid the powerful security of Netflix and BBC iPlayer. Even more impressive is that CyberGhost supports up to seven connected devices on a single license.