5 Best VPNs For Comcast Xfinity to Stream from Anywhere in 2022
Last Updated by Kate Hawkins on July 01, 2022
Using a VPN with Xfinity will improve your security and anonymity online, as well as allowing you access to geo-restricted content from anywhere in the world.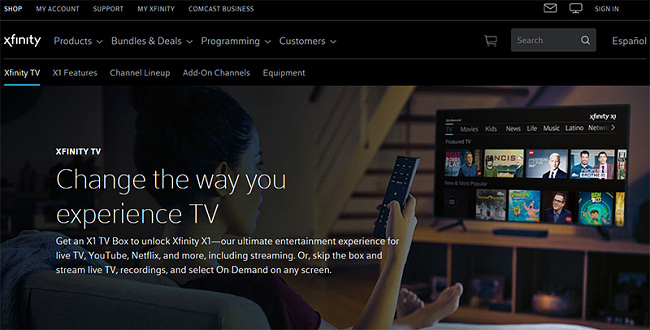 Comcast
renamed its cable television, internet, and home phone service to
Xfinity
in 2010. Although Xfinity is now one of the most
popular telecommunication providers out there
, they still place many limitations on
internet usage
.
Besides placing caps on bandwidth allocations, Xfinity also limits or throttles connection speeds based on which apps or websites are being accessed.
This is where a VPN comes in handy. By connecting to a VPN while using Xfinity, you can unblock restricted websites and access blocked or limited content from anywhere, at any time. Plus, using a good VPN with Comcast allows you to increase your connection speeds and performance.
We have chosen the 5 best VPNs to use with Xfinity as well as detailing how to install and set up a VPN on your device. We've also outlined how a VPN can speed up your internet connection and provide better security and privacy for Xfinity users.
What A VPN Can Do For Your Xfinity Internet
Other than enhancing your security, VPNs allow you to stream and access content online anonymously. What that means is you are protected from hackers and cybercriminals at all times. VPNs also allow you to browse the internet without being throttled and with added security measures.
A VPN can also be used to access geo-blocked content, masking your IP address, allowing P2P sharing, improving your connection speeds, and aiding in online anonymity.
Why You Need a VPN for Xfinity
Xfinity may well be one of the biggest telecom providers in the USA, but that doesn't mean it has a high level of security or will look out for your own individual interests. A VPN will not only protect you online but can also help to deliver faster internet speeds while using it alongside Xfinity.
Using a VPN not only improves your privacy and security when accessing online content, but it also helps you to bypass the limitations enforced by Xfinity.
The 4 Best VPNs To Use For Xfinity
Here are our recommendations for the 4 best VPNs to use with Xfinity.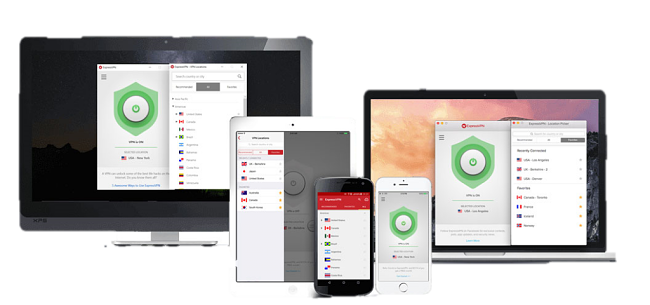 ExpressVPN has servers in over 90 countries, giving you access to content in just about any location in the world without the added worry that Xfinity could block you at any time.
This VPN is considered the best-performing VPN available on the market today. It has fast Internet connection speeds, which is excellent for those who want to access streaming services or torrenting.
ExpressVPN has strong privacy features such as 256-bit AES encryption and a strict no logs policy. It offers various price packages and accepts cryptocurrency payments for extra anonymity. It currently offer a 30-day money-back guarantee on all packages, so why not give it a try?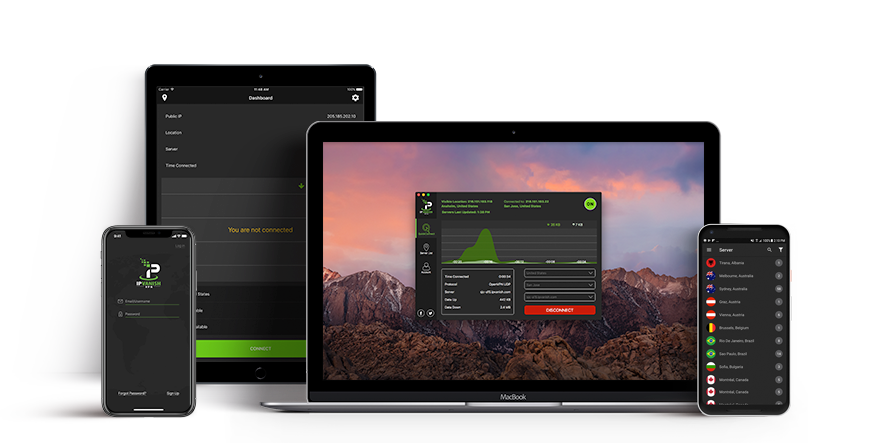 IPVanish VPN is the best VPN for anyone obsessed with torrenting. Their high-speed connections are brilliant for streaming, and connection time is rarely lost.
Although IPVanish can't be used by Netflix users, it is suitable for Xfinity. This VPN offers a zero logs policy and 256-bit encryption ensuring your anonymity will always be protected.
IPVanish has over 1,000 servers located in over 60 countries. You can also use IPVanish on up to 10 devices simultaneously. This VPN offers three different pricing options and a seven-day money-back guarantee on all plans.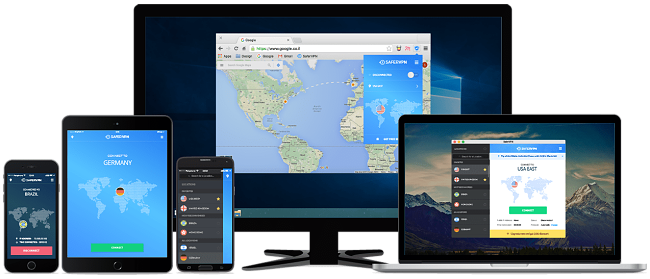 Using SaferVPN is a great way to include a variety of security features when accessing content online. SaferVPN ensures that your data is protected and that your identity and location is hidden and untraceable at all times.
Some of the security features include a kill switch, a 256-bit encryption system, and a strict zero logs policy.
SaferVPN is a fast and straightforward option that also offers unlimited uploading and downloading plans. They offer three different subscriptions types, and all of their plans come with a 30-day money-back guarantee. It also offers a free 24-hour trial.


This VPN is all about fast connection speeds and strict privacy policies. HMA VPN has dedicated servers that effortlessly unlock the TV shows and movies on Xfinity.
HMA also uses strong encryption protocols so that your security is maintained and your activities are kept anonymous on up to 5 devices at the same time.
HMA has servers in over 190 countries, which means they have one of the biggest networks on the VPN market. This VPN has three different price plans available, and all of their subscriptions come with a 30-day money-back guarantee.
Installing a VPN for Xfinity
Installing a VPN for Xfinity is very simple, even for beginners. Using a VPN with Xfinity will beef up your security, improve you privacy and ensure your anonymity online. It will also allow you access to geo-restricted content from anywhere in the world.
By using a VPN with Xfinity, you can easily bypass Xfinity's internet usage restrictions while protecting your data at the same time. All the options we have chosen above offer either a free trial or a money-back guarantee, so why not give one a try today?