5 Reasons You Need A VPN On Your Mobile Phone in 2020

Last Updated by Denise Sullivan on October 01, 2020
With so much private information on our smartphone it's just makes no sense not to protect that data.
A VPN (Virtual Private Network) is the best tool for the job. It will protect your phone against the hackers and cyber criminals that stalk the web or hang around coffee shops waiting for someone to connect to an unsecured WiFi network.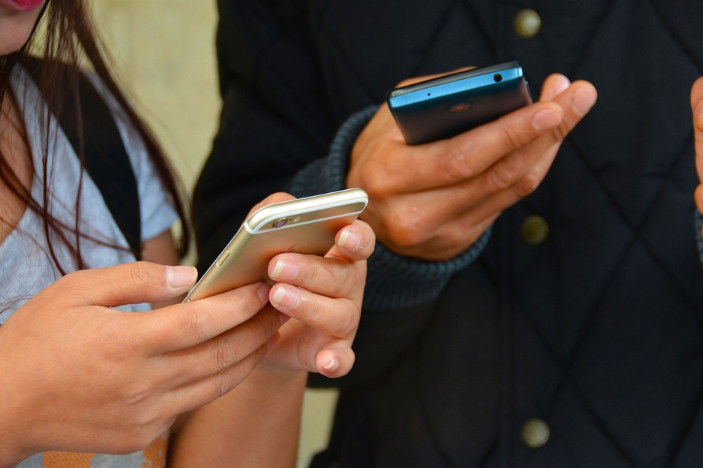 If you're looking for a VPN for your mobile phone you can click and skip right to our
top 3 VPNs for mobile
.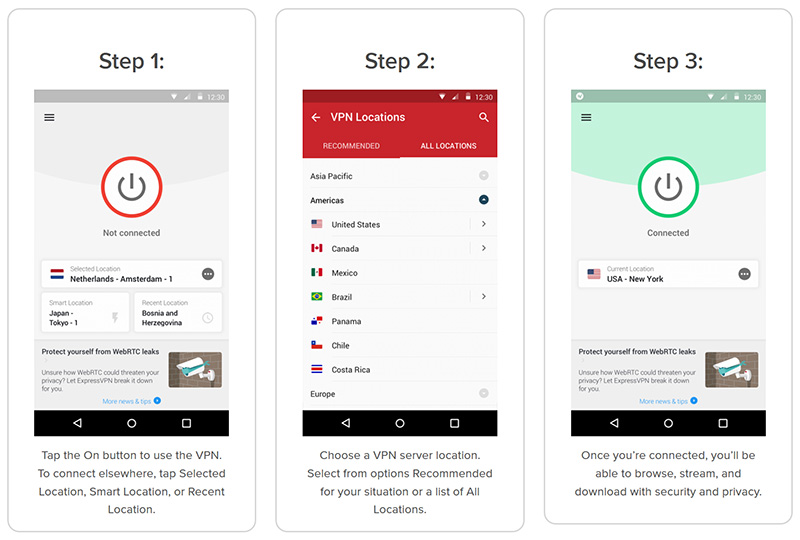 If you need more reasons to get a VPN here are
5 reasons why you need a VPN
on your phone.
1
Security
When you're online, your data isn't as secure as you would think. While the data stream is encrypted it can only hold up against smaller security breaches and is truly no match for a professional looking to steal your information.
Unlike your desktop, mobile devices are constantly connected to the internet, whether that's via your mobile data or public Wi-Fi networks. You're always receiving updates in your email, social media feeds, and other applications, which makes it very easy for someone to intercept an email, find your bank account number, or hack your Facebook password. VPNs offer an additional layer of protection to keep this from happening.
2
Wi-Fi Protection
Since your smartphone is always online, you probably connect to public Wi-Fi services regularly to lessen your mobile data usage . Sadly, when you connect to a public Wi-Fi, you're directly placing your phone in harm's way and opening yourself up to all sorts of vicious attacks from other users.
Public Wi-Fi networks seldom have any encryption, even at the network access level, which is what makes you so vulnerable why using it. If it's lucky enough to be secured, then often the security only blocks outside influences, not those connected to the service, so it's no reason to lower your guard.
A VPN service will offer a barrier between your data and the other users on the public network, stopping any prying eyes from having access to your personal information.
3
Strong Encryption for Remote Work
Thanks to smartphones and tablets, employees can now connect to their offices from anywhere. It gives you the freedom to work from home when necessary and gives businesses the flexibility to hire the best candidate even if they are half a world away.
Most companies will provide their distance staff with a VPN connection to securely access company files as they help to ensure that there are no information leaks.
Even if you're workplace doesn't provide you with a VPN, you can purchase a premium service for less than one coffee every month, which is a small price to pay for your privacy.
4
Hacker Protection
Having someone hack your accounts is always a big concern when using the Internet. Email and social media attacks are not the only problems as ransomware attacks are on the rise, which threaten to publish or block a user's data unless they pay the ransom.
The perpetrators aren't just targeting desktop computers anymore either, as mobile devices are much more common and are a lot easier to access.
VPN services help block unwanted attacks keeping your smartphone safe from the dreaded ransomware variety.
5
Geo-Blocking
Geo-blocking is a severe problem in some parts of the world. Countries such as China and Russia restrict what their people can access, what they can say, and what they can watch. These geo-restrictions inevitably extend to everybody's smartphones as well and if you're travelling in one of these countries, you'll feel the sting of not being able to use massive parts of the web.

While geo-blocking is thought to be a problem caused only by
government censorship
, it can actually also occur with specific sites that only make content available to citizens in certain locations.
A prime example of this technology being utilized is seen with major streaming services such as Netflix and Hulu, which due to censorship laws, change content accessibility depending on user location.
VPNs allow users to bypass these restrictions and enjoy the content they want to experience. In countries where censorship heavily dictates what users can see, VPNs allow the user to mask their IP address and appear to be in another location entirely.
Then these websites that were only available to residents can now be accessed from anywhere by using a VPN server within the country's borders.
Top 3 Mobile VPN Services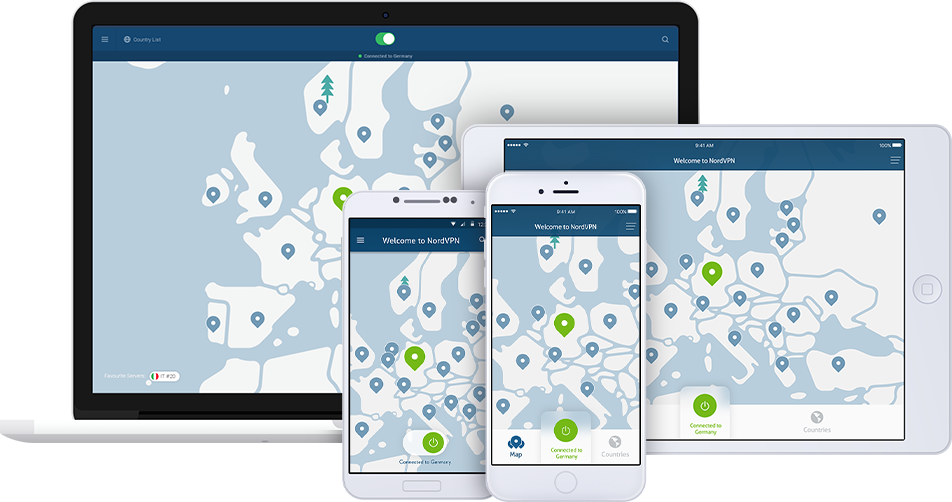 Servers located in over 60 countries
Apps for Andriod, iOS, Android TV, FireFox, and Chrome
Kill switch feature
Six simultaneous connections
NordVPN allows users to take their security on the go and access streaming sites, social media, and messaging platforms without any delays.
With a 256-bit AES encryption protocol coupled with a kill switch feature, consumers don't have to worry about hacking and disruptions. NordVPN allows for up to six devices to connect simultaneously using the same account, meaning everyone in the family can stay protected while using their mobile devices.
NordVPN also offer a 30 day money back guarantee, so you've got nothing to lose by giving it a try.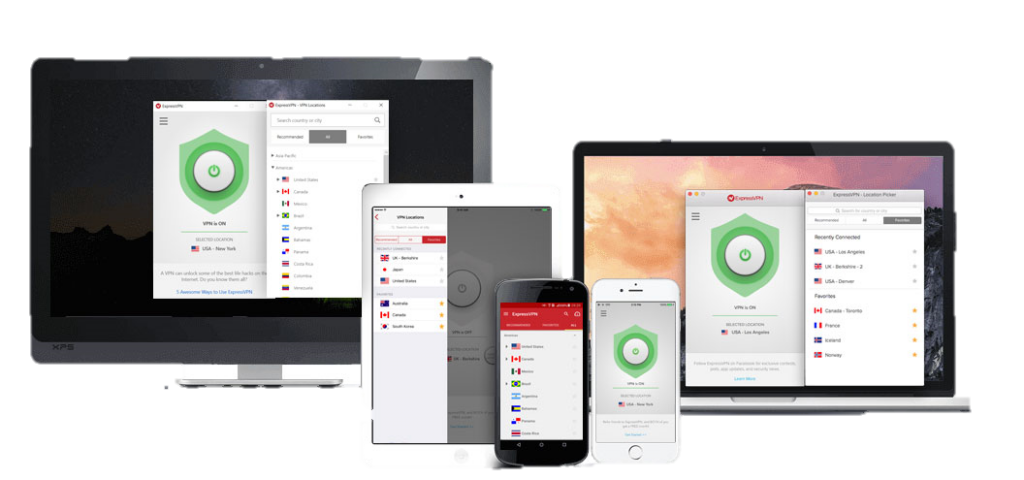 ExpressVPN
Over 2000 servers located in 94 countries
30 day money back guarantee
Kill switch feature
Android and IOS apps
Fast connection
ExpressVPN allows users to browse, text, and share photos without worrying about a third party gaining access to their information. They use 256-bit AES encryption to ensure no one hacks your data stream while you are messaging.
This VPN works on Android Oreo, Nougat, Marshmallow, Lollipop, KitKat, and Jelly Bean and is also available for iOS 11, 10, 9, and 8. ExpressVPN is also one of the few VPN services with applications for BlackBerry devices, specifically BlackBerry Priv and DTEK50.
ExpressVPN is well known for it's amazing download speeds and is one of the top competitors in the market. With ExpressVPN, you won't notice a difference to your Internet speeds and don't need to put up with buffering.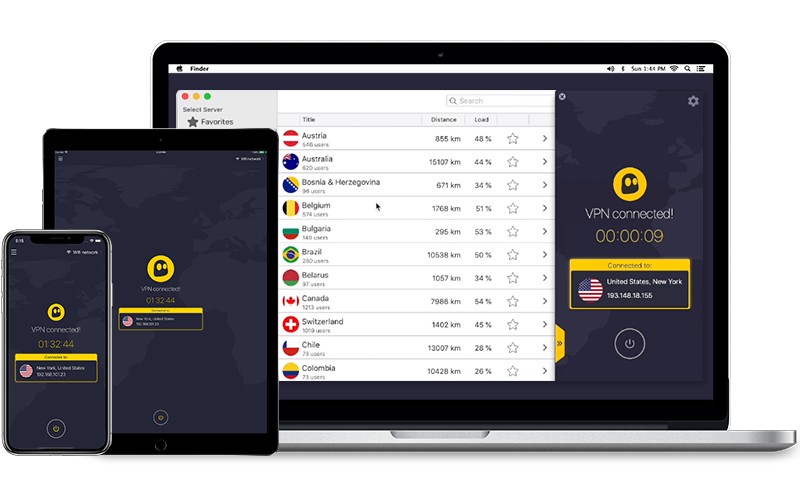 The added security of malware blockers
Servers in over 60 countries
Works on Android and iOS devices
Over 3000 Servers
CyberGhost VPN uses 256-bit AES encryption to shield the online actions of their customers. Most mobile customers connect to public hotspots regularly, which can lead to hacking and stealing information but with CyberGhost users are able to utilize these networks without the fear of their private information being taken while they surf the net.
CyberGhost has a whopping 45 day money back guarantee as well, which allows you to try their product out before committing to their service.
However, we believe that once you try it and see how well it works on your mobile device, you won't be able to quit using it.
Conclusion
All three of these VPN services offer flexible payment options and while some have a 7-day free trial if you create your new account from inside the mobile application, we highly recommend taking advantage of their money back guarantee to give each and every one of them a proper test drive.
Now you've seen just how much you need a VPN on your mobile device, we hope you can find one that keeps you protected online.