Does IPVanish Still Work with Netflix? (Updated January 2022)
Last Updated by John Bennet on January 01, 2022
We tested the "Best Server" in every US state that hosts IPVanish servers and was able to watch US Netflix in 12 of the 18 locations.
The
server locations that didn't work were: Ashburn, Boston, Dallas, Jackson, Milwaukee, and Seattle
.
These servers were completely
blocked by Netflix
, we couldn't even get on the homepage,
just an error message
saying "
This site can't be reached. www.netflix.com took too long to respond.
"
This is much better than the previous test we ran, where we had a hard time finding a server that could access the popular streaming site.
3 Reasons We Don't Recommend IPVanish for Watching Netflix
If you already have IPVanish than you certainly don't need to buy another one just for Netflix. Avoid using the locations above and you should OK.
However, if you're in the market for a new VPN and the main reason is for watching Netflix, then we wouldn't recommend getting IPVanish for several reasons:
While most servers can access US Netflix today, it has been very inconsistent over the past year.
Even the IPVanish customer support staff doesn't recommend using their VPN for streaming from geo-restricted websites.


There are better and less expensive options. ExpressVPN or CyberGhost VPN are much more reliable when it comes to unblocking US Netflix and you'll save a few dollars month.
What To Do If Netflix is Blocking IPVanish
If you have IPVanish and you've tried connecting but you're either getting the proxy notice or the connection is being timed out, don't just give up.
The "Best Server" is always changing based on various factors, so just because it worked one day, doesn't mean that it will work again. You can either try to connect with the Best Server in a different state or just scroll through the servers and keep on connecting until you find one that works.
IPVanish does allow you to mark servers as "Favorites." This is a good thing to do once you find a working Netflix server, so you don't have to keep connecting and disconnecting from different servers.
To mark a server as a favorite:
Click on the Server List


Find the State of your choice and click on the number on the right side. This will open the list of the servers.


Choose a server and click on the star.


Now, whenever you want to go directly to that server just click on "Server List" and "Sort By": Favorited

Netflix Blocking VPN Providers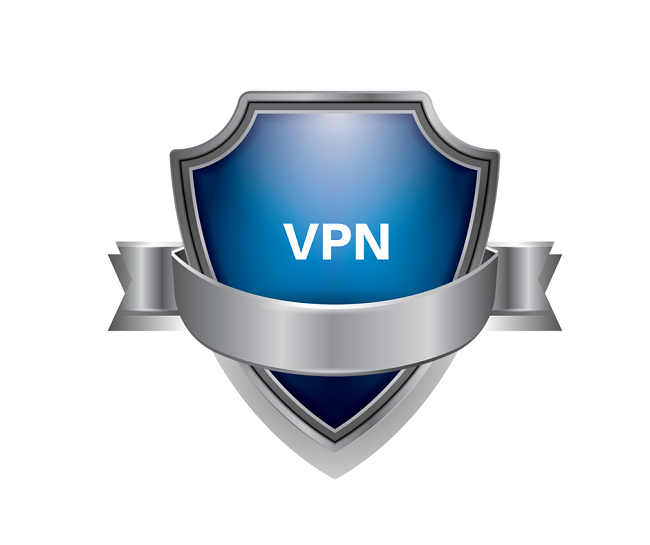 Netflix continues on their crusade to
block all VPN providers
, and honestly
no service is completely immune
. When you log into your VPN, you're on the
same IP address as many other users
. Providers do this to keep down the cost and to allow user anonymity.
However, the downside is that all these users coming from one IP address makes it very easy for Netflix and other streaming services to detect the VPN. That's when they block the IP address, thereby making it impossible for the VPN to connect to the site.
People often turn to their VPN provider and explain that a particular IP address is no longer allowing them to access Netflix. Once notified, the provider sets up new IP addresses that can connect to Netflix. This process then repeats itself, continuing to go in circles.
We know it's frustrating, but Netflix has every right to block the servers and IP addresses it discovers, even though it can be particularly annoying for its American subscribers that are just utilizing a VPN for privacy reasons.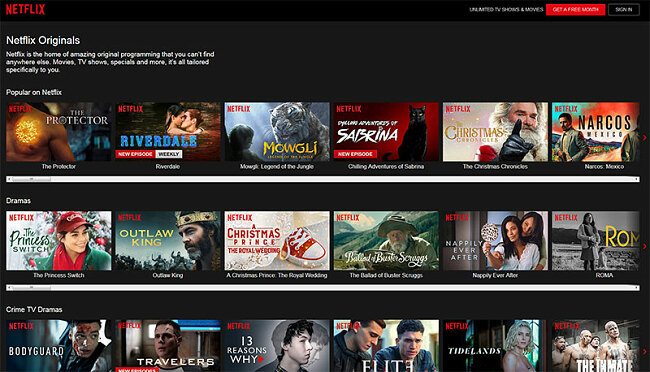 As they maintain contracts with television and movie studios to allow subscribers in various regions to access the content, Netflix needs to be vigilant with their privacy and security to keep within the boundaries of the contract or they might lose the trust of the studios who can pull all their shows from the site.
If you want access to an unrestricted Netflix, you need to look at getting a new VPN service setup. Here are the 2 best choices for streaming American Netflix through a VPN.
2 Alternatives to IPVanish for Watching US Netflix
ExpressVPN dedicates themselves to working around Netflix. They regularly create new IP addresses to access content. Sometimes, you might need to switch servers, but you shouldn't have any issue watching your programs.
They also provide global server coverage with more than 1,500 servers in 94 countries, giving you access to content from around the world. If you've read any of our previous reviews, you know that we rave about the speeds of ExpressVPN as they are consistently some of the fastest speeds among all the providers.
As far as privacy goes, there aren't many VPNs available that offer what they do. Being based out of the British Virgin Islands allows them to refuse keeping any logs, ensuring they have no information on you or your activities. You can even take it a step further and pay with Bitcoin to remain completely anonymous.
With ExpressVPN, you'll have access to Netflix on all your devices from your MacOS to your Linux desktop. It's also allows you to connect up to five devices at once, so multiple people in your home can surf anonymously at the same time. They also support installing the service on a router so you can achieve network-wide access.
​Aside from Netflix, ExpressVPN also gives you access to Apple TV, Amazon Fire TV, PlayStation 4, and Xbox 360 from outside the country.
If you've used other VPN providers, you might have found some of the customer service to be sub-par, but that's not the case with ExpressVPN. When you contact them, they have answers and solutions prepared and ready for you in an instant. Their online support offers educated and trained staff, plus they provide easy ticket submissions and a full knowledge base as well.
​While they are a pricey option, there's a full 30-day money-back guarantee for any reason, meaning you have nothing to lose by trying it out.
CyberGhost VPN
remains another effective solution at
bypassing Netflix geo-restrictions
and they will also help you access other streaming services such as BBC iPlayer and Amazon Prime Video.
Their feature-rich software takes privacy to another level as their 2000+ servers provide outstanding security and flawless communication. With AES-256 technology, malicious hackers and advertisers have a difficult time reaching you. CyberGhost follows a user-friendly privacy policy to ensure your protection and won't monitor, record, or store your browsing history, traffic, or data.
This plan is slightly cheaper than ExpressVPN if you need something budget-friendly. It's also possible to make payment through Bitcoin if you require more anonymity. Like the other VPNs in this list, CyberGhost offers a 45-day money-back guarantee, plus there's a free trial if you prefer to test it out.
Final Thoughts
It's horrible discovering you can no longer watch your favorite shows on Netflix once your VPNs IP addresses have been blocked. If you're currently using IPVanish, you've recently felt that sting yourself.
Unfortunately this won't change any time soon as IPVanish isn't investing any more resources into being compatible with streaming services, so you might need a new VPN.
Either of the
2 we've listed above
will get you back to
binge-watching quickly
. They all offer
30-day money-back guarantees
, so you have nothing to lose. Give one a shot.
---
Summary: These Are The Best Alternative VPNs for Netflix in 2022