5 Best VPNs To Use In Thailand
Last Updated by John Bennet on June 19, 2022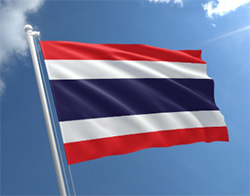 Thailand is known to be one of the worst countries when it comes to Internet surveillance and censorship. They are also known to block VPNs.
What do you do if you plan on traveling to or are living in Thailand? We have the answer for you! We've tested the options and found the five best VPNs to use in Thailand.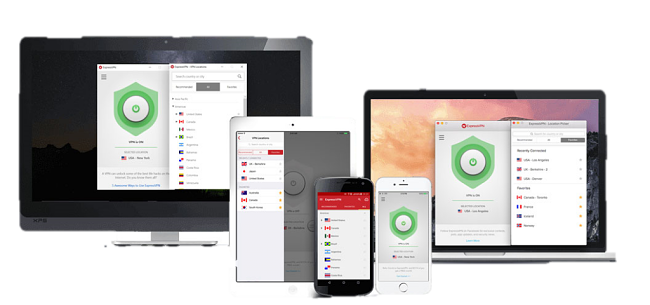 ExpressVPN is a favorite of ours, mainly because of its security and high speeds. Their biggest selling feature is their exceptional military-grade encryption protocols. ExpressVPN uses 256-bit AES-CBC protocols and HMAC authentication. They even include a kill switch that will freeze all your traffic if your connection is ever dropped. Unlike many other VPN providers, watching Netflix is a breeze with ExpressVPN. You can even stream BBC iPlayer and Hulu, and If you want to torrent, you have support for that as well.
They have numerous servers, over 2000 to be exact, spread out across the globe, including a few in Thailand. ExpressVPN is perfect if you are a resident of Thailand or engaging in travel and you want to view your local television sites. Because ExpressVPN is based in Thailand, you will rest assured knowing that your Internet activities will remain anonymous, especially when ExpressVPN doesn't store any of your logs.
Use one of ExpressVPN's simple iOS or Android apps, or the desktop clients for Linux, MacOS, and Windows. You'll love their responsive customer service team. With a 30-day money-back guarantee, why not try them out today.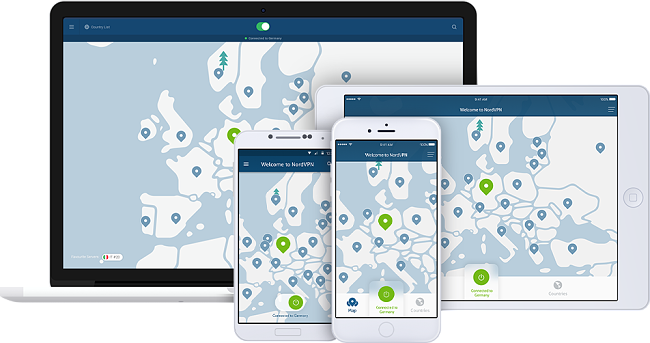 Considering that NordVPN has been in business for more than a decade, you should know that they've fine-tuned their service to work without a hitch. With a sheer dedication to their client's anonymity, NordVPN doesn't store any of their user's information. Not to mention, NordVPN is based in Panama, keeping Western authorities as far away as possible.
NordVPN has over 4889 servers located in 63 countries, so you'll find a server that meets your requirements. They also have a server in Thailand if you want to view local sites.NordVPN works well with Netflix, BBC iPlayer, and Hulu. They use a 256-bit AES protocol coupled with their 2,048-bit SSL keys. In addition, their DNS leak protection is also enabled.
NordVPN has support for Android, iOS, MacOS, and Windows. Just like ExpressVPN, NordVPN has a free 30-day money-back guarantee, so there's nothing to lose.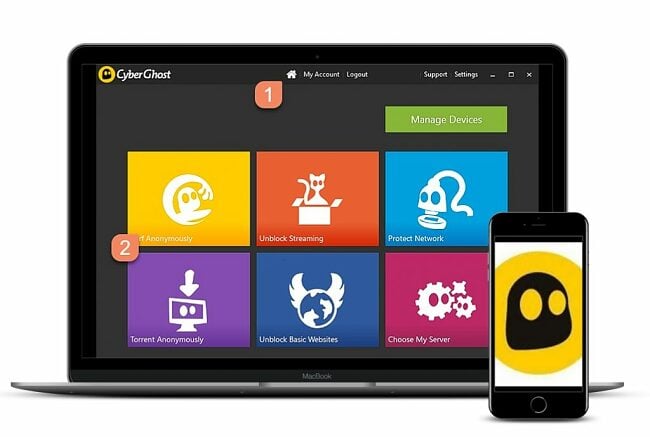 CyberGhost VPN is geared toward the beginner user with its easy-to-use platform. CyberGhost is based in Romania and offers a no-log policy. CyberGhost was recently purchased by an Israeli firm making us curious to see how that affects the logging terms in the future.
With more than 2852 servers in over 60 countries, you should have no trouble finding what you need. Currently, there is no option for Thailand, but they continue to add new locations all the time. You can use CyberGhost with BBC iPlayer as well as many other streaming services. As far as encryption, they use 256-bit AES encryption on an OpenVPN protocol as a default setting. There's also 2,048-bit RSA keys plus MD5 HMAC authentication. With CyberGhost's kill switch, you don't need to worry about your web traffic when the connection drops.
They offer apps for iOS and Android, plus additional desktop support for MacOS and Windows. Take advantage of the 7-day free trial to see if it works for you.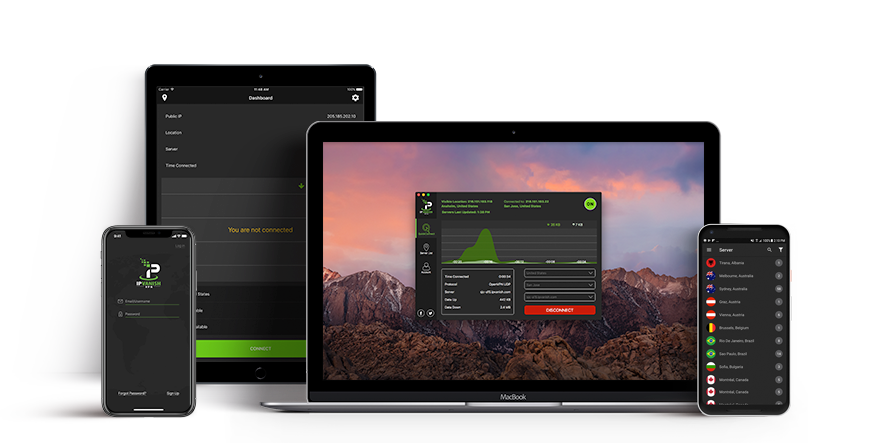 IPVanish VPN offers fast speeds and similar encryption standards to the other services. They also don't keep any logs and provide a kill switch.
They feature over 1,000 servers across the world, but none in Thailand yet. It's also important to note that you won't have access to Netflix or Hulu, but there's no trouble getting into Disney+.
Use the Android or iOS apps. If you prefer desktop connections, you'll like their MacOS and Windows applications. They don't have a 30-day money-back guarantee, but they offer seven days to try it out. That should be enough to determine if it works for you.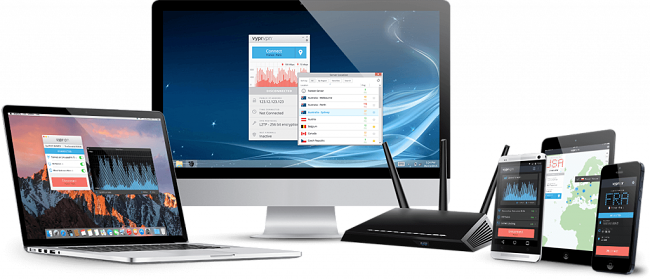 This service is considered to be a veteran in the VPN business, but not everyone is thrilled with their policy on data retention. VyprVPN does store your source IP address, connection times, total bytes used, and IP address given to the user.
The company does claim that the information is only kept for 30 days and used for quality standards, but it's hard to be certain about that. VyprVPN does own their own servers. This is what makes them unique. Owning your own servers also means that the connections are stable and speedy. Security is good with the OpenVPN protocol, 2,048-bit RSA keys, 256-bit AES encryption, and SHA256 authentication.
VyprVPN even supplies their own Chameleon protocol to scramble OpenVPN metadata to become unrecognizable. VyprVPN unblocks Netflix, Hulu, and BBC iPlayer, but they only have a 3-day free trial.
Why You Need a VPN in Thailand
There's a military dictatorship governing the country of Thailand. They've been actively working to control the region's population while restricting and monitoring all online activity. They've also revised their Computer-Related Crime Act to increase their power.
If you are a resident of Thailand, or you have a trip planned to Thailand, it's wise to consider using a VPN to protect yourself. By doing this, you effectively cover your tracks while accessing anything on the web you desire.
Thailand Restrictions
Restriction in Thailand began before 2006 with the military coup. At that time, it was mainly focused on adult-themed or pornographic sites. They also started controlling the press to stop any attempts that may criticize the government. Once the second military coup occurred in 2014, things expanded significantly. Press regulations became more severe, and sanctions were imposed on news outlets, bloggers, live chats, and social media posts.
While in Thailand, it's critical that you protect your voice chats, videos, and text messages. Authorities tap and record phone conversations as per Thailand jurisdiction. This is why you want to use a VoIP connection with your VPN service when making a call. This additional protection gives you all the security you need.
Streaming sites aren't blocked, but citizens aren't allowed access to anything outside the country. While you might be able to log in to your Netflix account, you won't be able to access anything outside the country without a VPN.
The best way to get around all of these restrictions is with a VPN that spoofs your location.
Some VPN Websites Are Blocked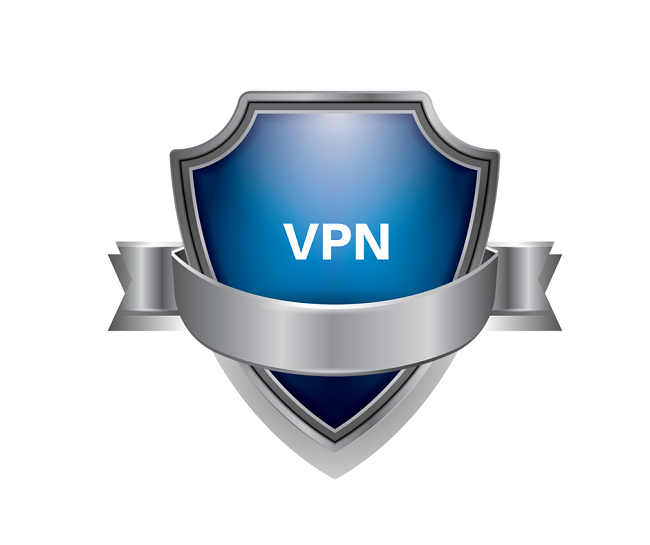 Another issue with Thailand is that they've blocked some of the VPN websites. You have several solutions to this:
Subscribe to the VPN BEFORE heading into Thailand.
Use a trusted VPN service that isn't blocked by the government.
The five VPNs we reviewed are not only unblocked in Thailand but are also the best services available.
Legalities of Using VPNs in Thailand
The purpose of a VPN is to give users anonymity and privacy. Even though Thailand has some extreme privacy laws, anonymity is still legal. That means using a VPN isn't illegal activity.
With that said, using a legal VPN to conduct illegal activity is not legal no matter where you are.
Picking the Best VPNs for Thailand
We've done the work to ensure that all the sites we list actually work in Thailand.
Other than the fact that they work; there are several other aspects to picking the best service. We asked these questions while evaluating the services.
How many countries do they have servers in?
How fast is the connection?
Will the VPN perform well in Thailand?
Is the information secure?
Using a Free VPN for Thailand
When money is a concern, many people turn to free VPN services in Thailand. These seem tempting since you might not even need a credit card.
The scary part is that many of these free VPN providers have been caught selling user data and mining. Not only that, but you'll also experience download caps, poor server selections, and bandwidth throttling.
Remember, there's no way that these services could exist without making money somewhere. Are you willing to find out what bad businesses they participate in to make a buck?
What VPN Providers To Avoid in Thailand
You know how important anonymity and privacy are, so it's important that we warn you about a few VPN providers. At all costs, you'll want to stay away from these companies in Thailand.
PureVPN – A user was recently arrested because of the actions of the company.
HolaVPN – Used customers to create a botnet army.
Hotspot Shield – This free service is named in a complaint about inserting tracking cookies and selling it to advertisers.
Final Thoughts
To protect yourself online, you must invest in one of the best VPNs for Thailand. Utilize the money-back guarantees and free trials to determine which service works best for your needs. Then enjoy the Internet the way it was meant to be. Free!