How to Hide Your IP Address and Become Anonymous in 2020
Last Updated by Valentine Milner on October 14, 2020
Let's face it, we're living in a world that is slowly but surely taking away our privacy. In order to remain completely "off the grid" you really need to avoid things like owning a computer or smartphone and staying offline as much as possible. That life is not ideal, and certainly not for everybody. Thankfully, if you just want to hide your IP address and stay anonymous online, you won't have to go such extremes, just use any of the 5 methods detailed below and you should be OK.

Look how much information can be obtained just from your IP Address
5 Simple Techniques to Hide Your IP Address
Your IP address is similar to a mailing address in the sense that people can look at it and see where you are located. Unlike a mailing address, it won't give away exactly where your house is, but it will pin it down to a general geographical area. Your ISP can use it to track what websites you've been to and throttle your internet speeds while webmasters can use it to block you from accessing their websites based on your geo location (Netflix, Hulu, and Amazon Prime are just a few examples). Government agencies can demand this information from the ISP and use it in an investigation or just to build a profile on you.
So wouldn't it be nice to throw everyone off the scent with a fake IP Address while you enjoy freedom online?

1. Download and Install a VPN
Choosing a reliable VPN is the most convenient and secure method of masking your IP. Some of the benefits you'll find in using such services include:
Changing your IP Address
Anonymous torrenting
Powerful security encryption
Bypass geo-blocked websites like Netflix and Hulu
What's clear is that the advantages of using a VPN are more than than just hiding an IP address, but it includes robust security features as well. Setting up a VPN takes just a few minutes and you can quickly connect with servers all over the world. Once you've done so, it gives you a different IP address, effectively spoofing your actual location.
Now, with all these in mind, we know that the next question in your mind is, "which VPN should I use to hide my IP address?" Well, after carrying out extensive tests both on speed and performance, we've come up with 5 of the most reliable services around today.
There is definitely an attraction to downloading a free VPN and using it to change your IP Address, but ask yourself this – why is it free? The company isn't running a charity, so they have to be profiting from the service somehow, and most probably it will be at your expense. This is why we aren't recommending any free VPNs in this list.
Rank
Provider name
Our score
Price
2. You Can Use a Proxy (Although they're not as fast as a VPN)
Proxy servers are a decent tools which will effectively hide your IP address. They act as 'middle-men' as they connect your internet information packets to their various destinations while at the same time transforming their appearance as they navigate through the proxy. Basically, proxy servers intercept your web-browsing traffic and take control of your entire connection.
The problems with using a Proxy
The ability to hide your actual IP address is where the similarities between proxies and VPNs end. So, here are some of the distinguishing factors you should remember before you decide to pick a proxy server over a VPN:
Proxies run very slowly. This can be frustrating when trying to stream videos or just browsing the web
Proxies don't have security protocols
Proxies don't encrypt your data
Proxies lack encompassing spoofing capabilities- they only intercept user traffic per-application only while a VPN will protect all data moving in and out of your entire system.
3. Use TOR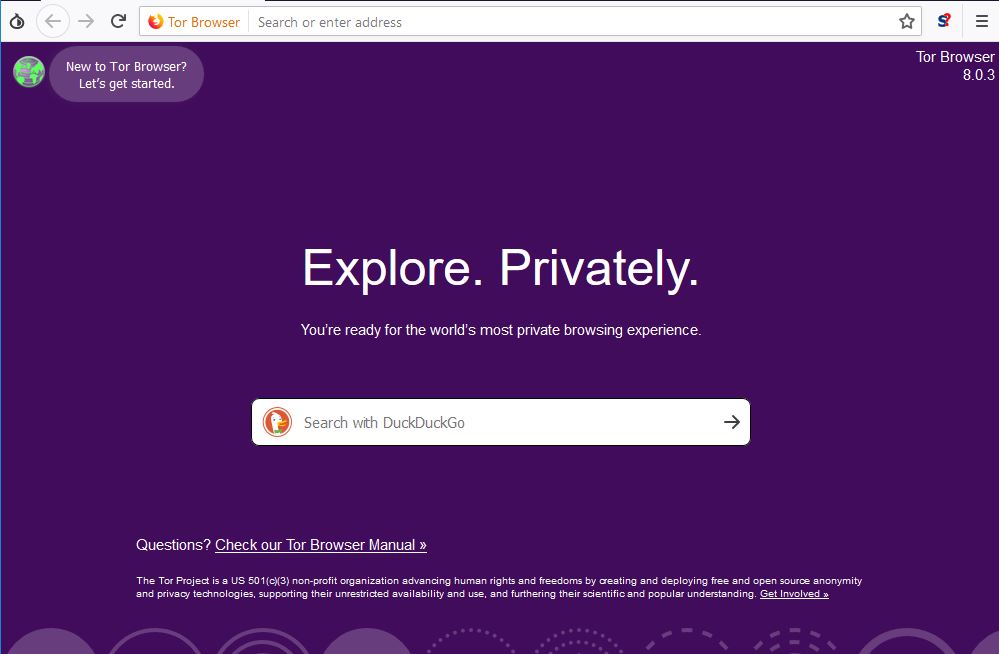 TOR or commonly known as the "The Onion Router" is a free system which anonymously connects users to volunteer-operated server networks. As such, it assigns you a brand-new IP address just like the way a VPN does. It's also called the dark web as it allows you to unlock websites which are inaccessible if you're using a normal browser. These 'onion' sites have quite different domain names because as they're in most cases, randomly created.
Unfortunately, since TOR is a widely accessible, anonymous and free network, it's become popular with criminal activities. In fact, a massive chunk of the network's users subscribe are known to carry out illegal activities and transactions. Some shocking examples include false identities, sale of weaponry and drugs. Of course, not everything on the Dark Web is illegal, here we've compiled a list of the best legal site you can access with Tor.
Another significant disadvantage of using TOR is that it's extremely slow. Why? Tor routes your data packets through long routes, relaying them from one server to another until they eventually reach their destination. Of course, this is done to keep your internet activities safe.
4. Use Your Cell Phone Networks
Another fast method of changing your IP address, if you fear yours being compromised is by using your mobile's data. As it's an entirely different system, it will have a somewhat unique IP address. However, we wouldn't advise you to substitute this with your PC workstation/laptop. Instead, use it in cases of emergency, for instance, when your IP is facing imminent attack. That being said, we realize that relying on cell phone data is not only a short-sighted method but also ineffective.
5. Use Someone Else's Network or a Public Wi-Fi
If you don't wish to trouble yourself with complicated downloads and app installation steps, just connect to a public Wi-Fi like those found in airports, hotels, and cafes. This is another alternative technique of hiding your IP address as you'll be browsing or streaming content using your connected network.
While this will give you anonymity with an untraceable IP address, it does leave your data vulnerable to hackers. Therefore we strongly advise that if you are going to rely on unsecured or public wifi that you connect with a VPN that can encrypt your data and give you a secure connection.
Hiding Your IP Address isn't Just for Criminals and Whistle Blowers
There are many legit reasons for craving anonymity, such as torrenting, bypassing geo restriction to watch Netflix, or just simply for the sake of privacy.As you can see with the screenshot below, there is a lot of information that can be gathered from your IP address, and in reality there is no reason for anyone to know.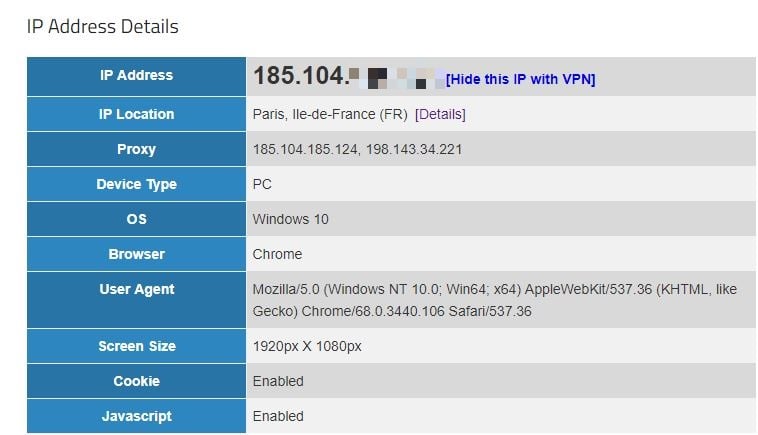 Hiding your IP address is also a good idea from a security standpoint, unrelated to ISP's and Government agencies. If you are being targeted in cyber attacks by identity thieves or hackers, all they need is to get their hands on your IP address and they are just a few keystrokes from gaining access to all your personal data.
From a security standpoint spending a few dollars a month is a very worthwhile way to prevent your data from falling into the wrong hands, be it your ISP, Government or hackers. At the bare minimum, using any off the methods mentioned above will hide your IP address and grant your anonymity while online.
Short Reviews of the Top 5 VPNs for Hiding Your IP Address
1. ExpressVPN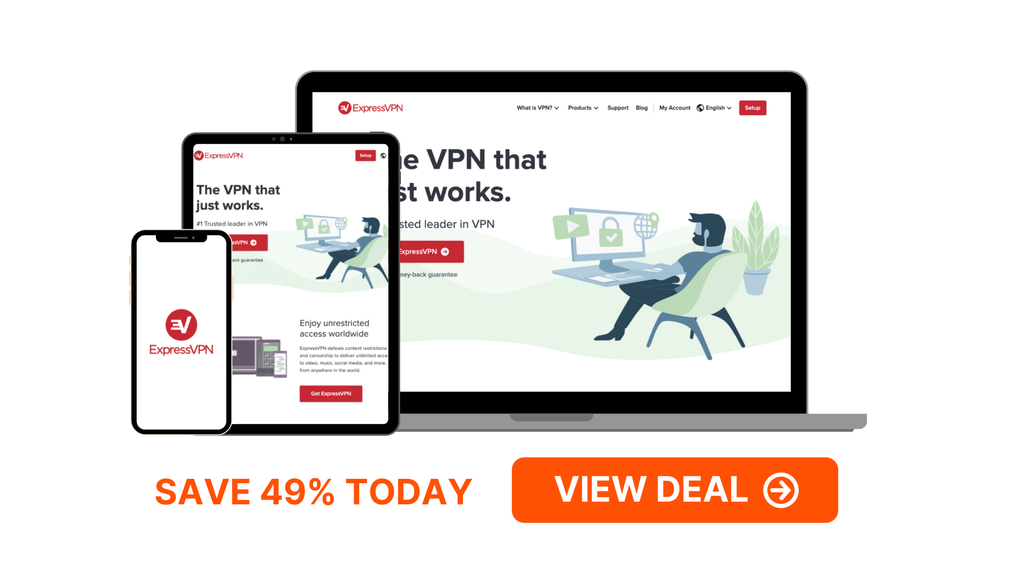 Once you connect with any of the 3,000+ servers in over 90 countries your online activities will remain anonymous. ExpressVPN is located in privacy friendly British Virgin Islands and maintains a strict no-logs policy. This means that even if it was subpoenaed and somehow forced to turn over any information, it would have nothing to give over. This was proven during a 2017 investigation when Turkish officials seized their servers only to discover that there was no information to be collected.
If you want to hide your IP address to access blocked content, such as Netflix or Amazon Prime, Express is one of the best VPNs I've tested. It easily bypasses geoblocks and has fast speeds to avoid any buffering.
Don't take my word for it! With ExpressVPN's "no questions asked" refund policy, you can try it risk-free for 30 days.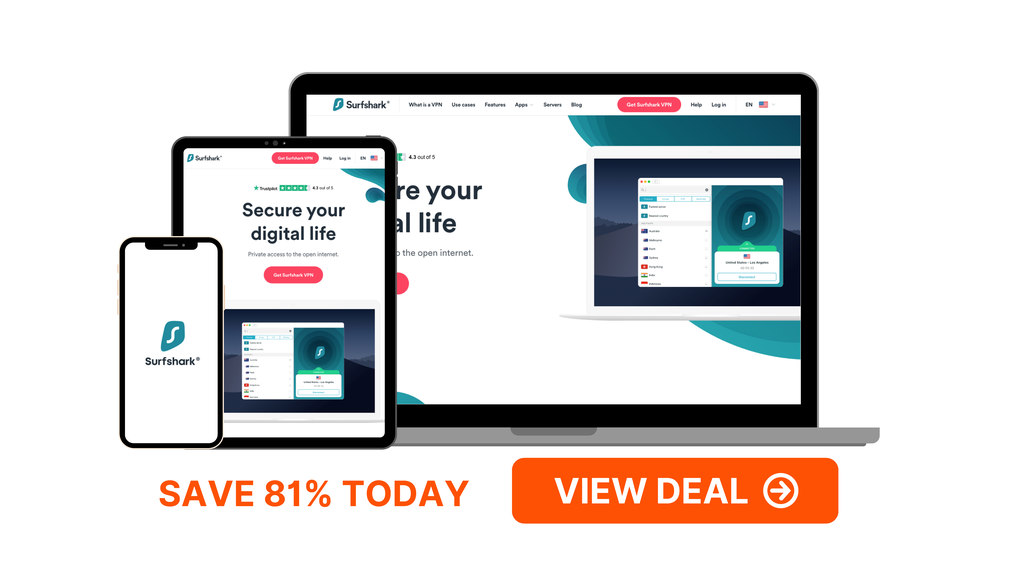 Surfshark has over 1,700 servers in more than 60 countries to mask your IP address. You can double up on account security with two-factor authentication.
Other noteworthy features include obfuscated servers in Camouflage Mode and a kill switch to protect your privacy if the connection drops. NoBorders mode provides the best server option in restrictive countries — it even works in China. Based in the British Virgin Islands, Surfshark has a zero-log policy you can trust.
Unlike other premium VPNs, Surfshark offers unlimited device connections. Try it on all your devices for free for 30 days with its money-back guarantee!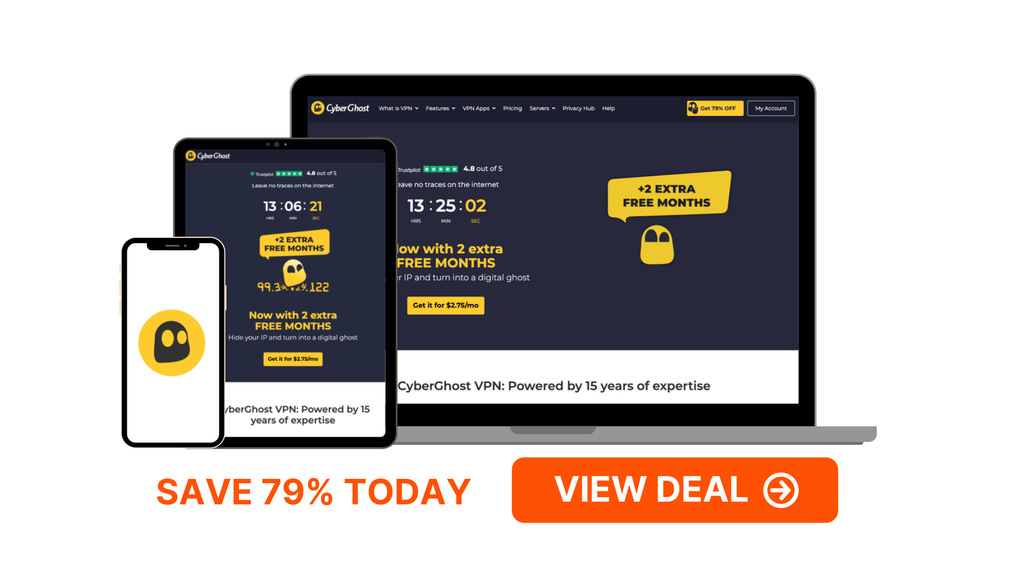 When it comes to anonymity, there is nothing better than being a ghost. That is the idea behind CyberGhost, a VPN with servers in over 90 countries and the option to choose from several security protocols such as OpenVPN, L2TP-IPsec, and PPTP. The app also has DNS and IP Leak protection which allows you to test the program to ensure that your IP address is being properly hidden.
You can try all of CyberGhost's security features for yourself with its money-back guarantee. When you sign up for a longer plan, you get 45-days completely free!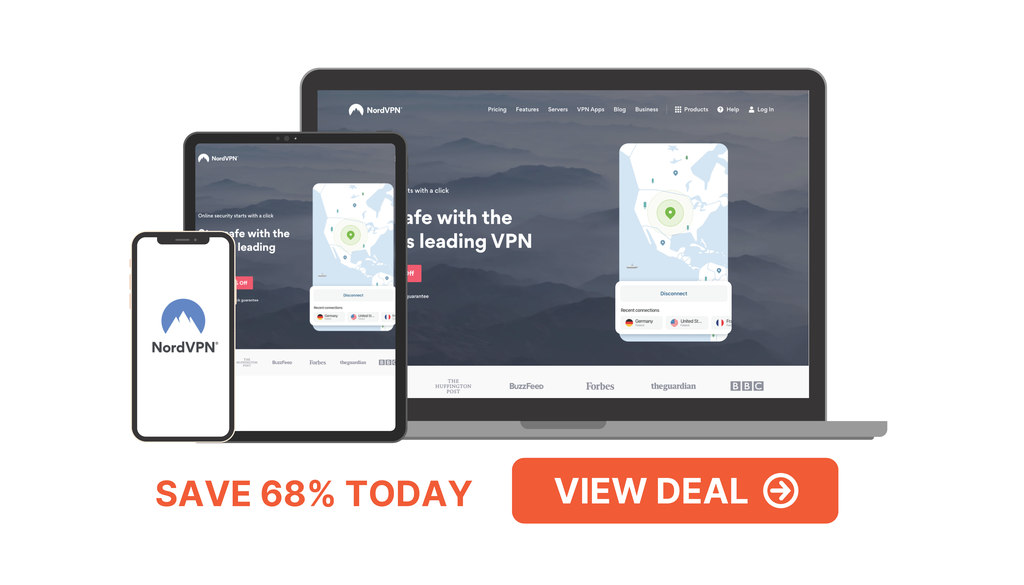 NordVPN comes with airtight security protocols plus a strict no-logging policy. What impressed me most about the NordVPN is that it has specialty servers, including obfuscated servers, double VPN, Tor over VPN, ultra-fast streaming, and anti-DDoS.
NordVPN has also proven that they are more than capable of hiding your IP address to get past geo blocks, especially in China, where its obfuscated servers will allow you access to any censored website.
You can try it for yourself for free for 30 days with its money-back guarantee!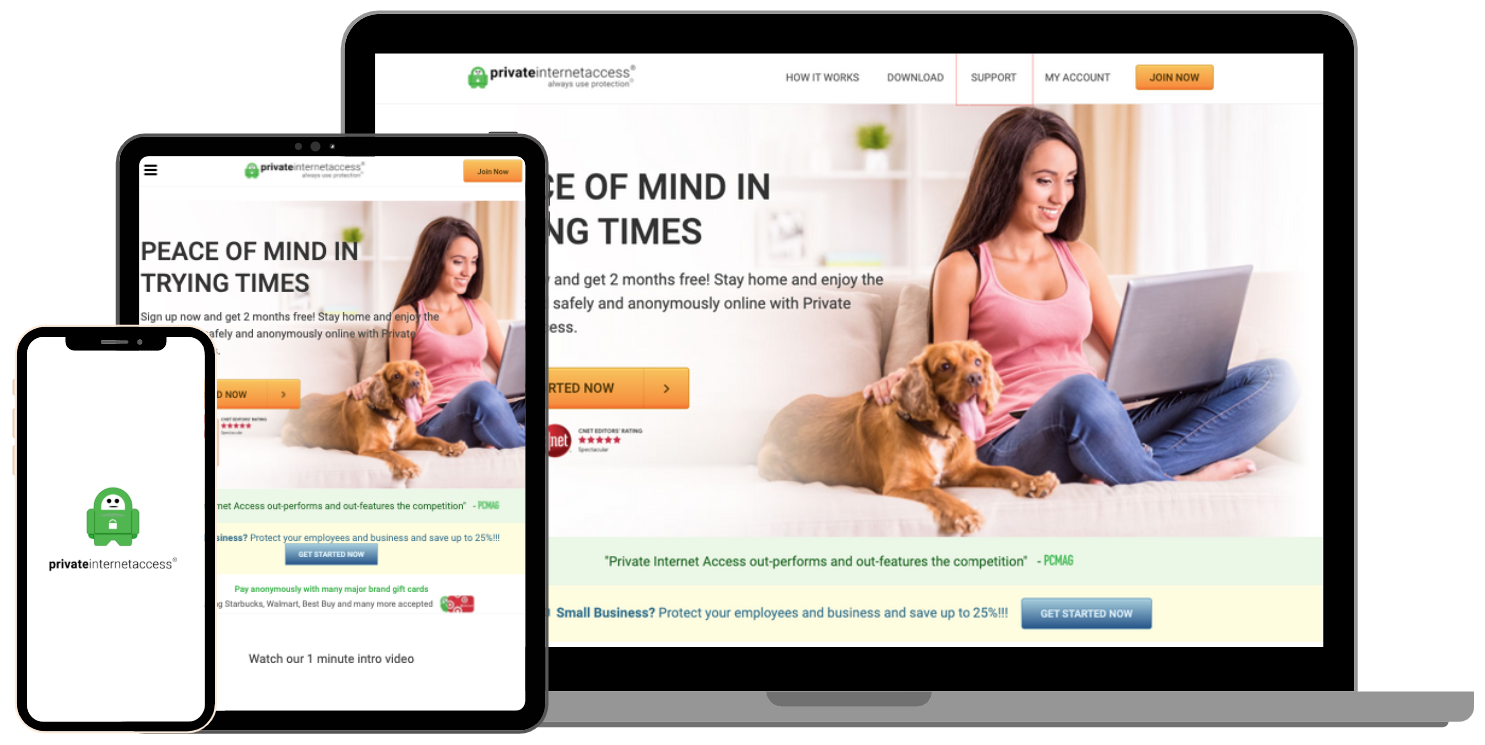 PIA shields your online activities from snoops by blocking trackers, ads, and malware automatically with its MACE feature. You can test for various critical security issues such as DNS, IPv6, and email leaks through the company website.
Its 11,000+ servers enable you to bypass geoblocks quickly and easily. PIA also maintains a no-logs policy and allows payment with Bitcoin for guaranteeing anonymity.
Just like the other VPNs on this list, you can try out PIA for free for 30 days with its money-back guarantee.