KeepSolid VPN Unlimited has more than 400 high-speed servers located in over 70 countries across the world. One of their newest features is called Optimal Protocol, and it creates the perfect balance between speed and secuirty. They've added numerous new servers throughout the past few years and have grown into one of largest VPN networks around.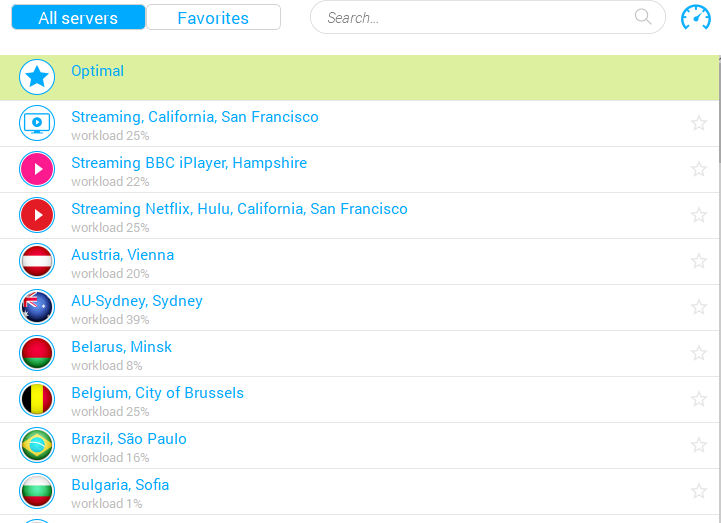 To access the servers, you need to select the one you want from a list on the app. Each server clearly lists the workload, so you can see how much it's currently bogged down and gives you the opportunity to choose one that's the least busy.

The service does also allow torrents, but only on some of their servers. If the server allows it, you'll see a Torrents label located to the right of the location name. We noticed torrent locations in the United States, France, Canada, Romania, and Luxembourg.

Privacy

Everyone wants a VPN that uses the least amount of logging as possible. KeepSolid is upfront that they log the amount of traffic you use and the dates of your sessions. They also retain your basic information, encryption type, connection type, and device type.

They state that these things are only used for their technical purposes, and we have no reason to believe otherwise.

You are required to confirm your e-mail address to sign up, but it seems that's more about sending marketing than anything else. If you don't like the marketing e-mails, you can always opt-out. Some people also choose to use a dedicated e-mail address when they sign up for things like this.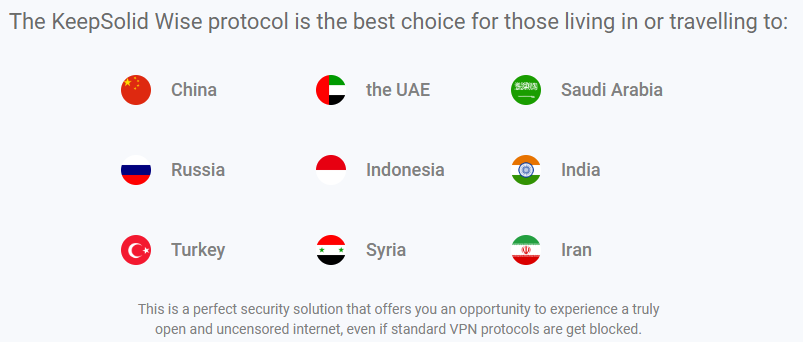 Restricted Countries

If you have a concern about using the internet freely from a restricted country, VPN Unlimited is able to help you around that. The key to using a VPN in places like China, Saudi Arabia, and Turkey is that the service needs to be stealth. This is a common concern for people that travel to one of these countries.

To activate this in the VPN Unlimited software, simply go to the settings of your iOS app and select the KeepSolid Wise mode. It's that simple. You should then be able to access your e-mail, Netflix, and other important sites with ease.