Getting the Betternet VPN is quite simple. Here, all you have to do is visit the website to download it. You'll normally see it on the right-hand corner of the page. Once you've launched the application, it will ask you if you wish to try the premium service for seven days. Decline, if you only want to use the free version. However, after launching the software, you can still upgrade it to premium and enjoy the seven-day free trial period.

Once you've chosen a suitable plan, you can now select from a list of ten countries. Just pick your preferred server and then press the 'connect' function. We realized that the VPN connected quickly and with no issues. As soon as it establishes a connection, the shield becomes blue with a happy face to show you that everything is okay.

BetterNet VPN is compatible with Mac, Windows, Android and iOS devices. What's more, you can get the browser extension for both Firefox and Chrome. Despite these fantastic features, we found that both browser extensions come with several bugs.

We were surprised when testing the Chrome extension, we connected with what we thought was a UK server, but when we checked our IP location we saw we had a US IP address. The situation is even worse if you're using the Firefox extension. This is why we recommend that you stay away from such extensions completely!

Signing Up
If it's your first time
to use the BetterNet VPN, we suggest that you
try its free trial option
. However, although it leads to
a costlier monthly payment plan
, you can still cancel this free trial and subscribe for a yearly plan, if you prefer the service. Whichever the case, remember that using the free trial gives you a clear idea of what the VPN is all about. Such allows you to decide if you'll invest in the service or not.
To get its free trial, click on
the green like button
. A page will open up in the browser you're using, and here, you'll need to
enter all your credit card information
. After it has authorized your credit card, the shield on the site turns green and happy. BetterNet will send you an invoice, showing that your current balance is $0. Finally, you'll know you're good to go once you see
the cartoon shield with a crown on its head.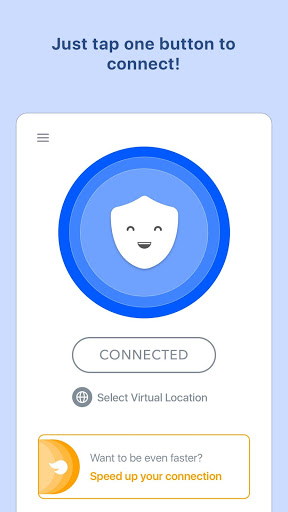 We tested the VPN for
DNS and Protocol version 4 (IPv4) leaks through our London server
. The windows versions didn't have any problem, but
the chrome extension showed web Real-Time Communication (WebRTC) and DNS leaks
. The Firefox proxy was completely useless as it didn't even conceal our IP address. We were, however, unable to check for IPv6 leaks.
If you are planning on a trip to China, you will need to bring along a different VPN.
Neither the free or premium version will consistently get you passed the Great Firewall of China
. We encountered a lot of challenges when using the free version, and there was no change even when we turned to the premium service.
Betternet was far from forthcoming with the details of its encryption. In our experience, this is mostly common with VPNs which have outdated or weak encryption. Even so, its FAQ says that it uses:


Open VPN with an encoding of AES-256


L2TP/IPSec together with a 128-bit key


However, it didn't explain where it uses these tunneling protocols. There are no options on the mobile apps or on your PC's desktop that allow you to change the encryptions. So,
some versions run on the OpenVPN, while others use the L2TP/IPsec
.