The Ultimate Guide to Relocation: Everything you need to take into account before moving to a different country

Last Updated by John Bennet on March 24, 2021
The thought of temporarily moving to a different country in order to further develop your career and quality of life usually arouses a feeling of excitement mixed with concern. The prospect of meeting with distant cultures and new people in the midst of financial or personal development sometimes loses ground during a tedious and ongoing preparation process.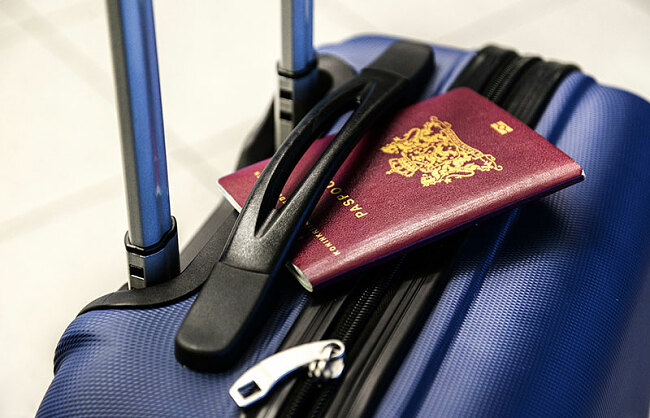 You may wonder what type of visa you need to obtain, whether your spouse or partner will be able to work, how to avoid the difficulties of adaptation and whether this move will be considered successful in retrospect.
The following tips and information will help you understand what you have to take into account, just before you pack your bags and embark on a journey to another country and a new life.
1
Income Source
The first step in preparation for relocation is to make sure that you have a sufficient income prospect where you plan or aspire to be. Though on many occasions the decision to relocate is taken upon receiving an actual offer to take on a tempting and rewarding position abroad, even if you don't have a guaranteed job offer and you plan to go on this journey independently in order to study, integrate with the local industry or follow your heart – the basis of your stay will be your ability to be self-sufficient.
The search begins long before you actually move, by researching the labor laws in your preferred destination and the prospects of receiving a visa or a work permit. Have a look online for job sites that offer work abroad, contact manpower companies who specialize in the subject and search social media groups who offer work in your desired destination. Take into consideration that if and when you find an employer that will be impressed by you sufficiently enough to ask the authorities to hire you, your path to receiving a work visa will be much shorter.
A great tip that you can use is to address and contact international organizations such as "Amnesty" or "Red Cross", who tend to hire employees from different nations and backgrounds. Another method to further your search is to connect, in your destination, with a community of your own nationals, and find out whether they seek to hire someone. Even if this is not relevant to you since you have been offered a position in an extension or a branch of your company abroad, this kind of inquiry may be necessary for your spouse, whom will have to develop his or her career in parallel to yours.
It is good to keep in mind that companies who offer relocation to their employees need to allocate large budgets to fund the expenses that sometimes encompass, besides paying a salary, also visas, housing, traveling – and more. Therefore, these companies will also expect their expenditure to prove itself and payback in time. What it ultimately means for the employee is that the other side of these respectable expenses will be displaying a high level of commitment, showing good results, offering maximum availability and investing a lot of time and effort.
2
Paperwork, bureaucracy, and registration
Visa

Issuing a visa and staying permits
for you and the people who travel with you is the next necessary step. There are workplaces that will take care of issuing a work permit to your partner as well, in addition to yours, and you better insist on it during negotiations. Most countries offer and
grant visa types
that fit various purposes other than
immigration and tourism
, and you have to
check the official website of the embassy
of your country of destination in order to gather vital information.
Work visas are sometimes granted under the condition of a specific level of education, academic degree or previous professional experience. Your employers in your destination abroad will have to prove that your future salary will match the common salary in that specific field. It is important to understand that a temporary visa is not a unified issue and may be divided into separate purposes, such as the training of academics, commerce and trade, investment and business activity. A work-related visa may be dependent on a shortage of manpower in a particular field, a need for professional experts or senior employees or the recognition of an exceptional ability, such as in the cases of artists and professional athletes.
Take into account that if you move to a destination in Europe and hold a European Union passport, it will be significantly easier to get a permit. To those amongst you who are students who wish to study in a foreign country, student visas are also given under different conditions and formats. In the USA, for example, you may be eligible to get a student visa for academic studies or even non-academic studies. Some of the student visas will allow you to take on a part-time work basis inside the campus.
Education

After receiving your desired and longed-for visa, another vital component of the preparation process for families who relocate is obviously the
subject of education
. It is best to find out in advance in which
educational institutions
you can register your children. Usually, you will be able to choose from a
number of public and private institutions
of different standards and levels, while tuitions fees in private institutions may range from 2,000$ to more than 10,000$ a month in a country like the USA.
In some of the institutions, the studies also include transportation from home to school and back, and it is better to clarify this matter in advance, in order to better understand your daily obligations. There also exist private educational institutions that are associated or belong to a certain religion, international institutions who practice English, and schools who specialize in a specific theme, such as the sciences or the arts. It is important that you contact these institutions as early as possible and before you reach your destination. Find out their admission criteria, the cost of study and the curriculum, according to the age and grade of your children.
Taxes

Income tax is another factor to pre-examine, and especially in your current country of residence since there are countries that require their citizens to pay income tax regardless of where the incomes were produced and also require the submission of reports. These conditions may be a little complicated for the average person, and it may be better for you to consider consulting with an accountant or a tax adviser before you leave, so you will not get yourself into a situation where you pay double income tax – in your destination and your homeland combined.
Health

Public health and health services are another issues to seriously and deeply address before you relocate. Whether your destination is a western country or a developing one, you have to obtain health insurance for you and the people who travel with you, and it is advised to do so in your original country, with a company who speak your native language and is available to you 24/7.
Take into account that even if your country of destination has a public or state medical insurance which includes immigrants and permanent residents, such as Canada, you may not be covered from the beginning of your stay there or the medical cover will not suffice. In this respect, it is also important that you do not gather medical or social insurance debts in your original country while staying abroad and you better clarify your rights in this matter beforehand.
Pension

You should make sure that you and your employers continue to set aside sufficient funds for your pension fund so that you will be covered in case you god forbid lose your ability to work. Find out whether you can open a pension savings account in your destination or continue to set aside pension funds to a company in your original country of residence.
Pay attention to the fact that sometimes this is not possible, since your work relations with the local company sometimes disconnect, even if you go work in a different branch of theirs. It is advised to check whether you will lose your insurance coverage while you are abroad in case you withhold from setting aside funds for your pension fund, even if it still holds money and you are being charged management fees.
3
Additional Preparations
In case you don't receive all of your mail via an e-mail service, you should update your address in your original country of residence to an address where you are certain your letters will be collected, so you won't miss out on important information. If the decision to relocate is already made, remember to obtain an international driving license, to disconnect yourself from services such as TV subscriptions and car insurance, which you will not need in the upcoming period, and to sell or store items that you will not be using in the foreseeable future.
Expenditure calculations for a work-related relocation

If you were offered a great salary and awesome working conditions, and you plan on earning well and even save money, you are doing well; but one should always prepare himself for a long stay in a foreign country by getting to know the average living costs, including rent and residential prices, food, transportation, education and leisure, and entertainment costs. There are companies that take upon themselves additional living expenses, such as housing, education and car rental service, but this is not always the case.
If for example, you earn 11,000$ a month, which is the average income for an algorithm engineer-developer in the United States – it may sound like a solid amount, but if you consider education expenses, current expenses, insurances etc., your salary may suddenly cease to appear so high. You should also add to your calculations any traveling and living expenses that will incur when you visit your homeland once in a while, and also costs for transportation, dispatching or storage services of your personal belongings and possessions.
Expenditure calculations for a study related relocation

If your relocation revolves around studying, the process shall commence from finding out the admission requirements and tuition fees of the specific academic institutions you fancy, which may hugely differ from one another – even in the same country. You may be required to send
various documents, accompanied by a notarized translation
, and the overall costs that will arise during your admissions may be higher than originally expected.
You are advised to contact funds who grant academic scholarships to students and may provide you with a certain amount of funds towards your living costs and/or tuition fees. In some of the countries, the student visa will allow you to take a part-time job, which may not cover all of your expenses, but will provide you with some pocket money. Consider this journey to most probably force you to use your savings to fund your long stay.
One of the most important inquiries that you should make before deciding on relocating for this purpose is whether or not your homeland recognizes academic degrees achieved in your country of destination, and which modifications or completions you may be required to make once you return to your original country, in case you wish to pursue your newly acquired profession.
Getting to know your destination

The famous proverb "when in Rome, do as the Romans do" is even more relevant to those who plan on staying for a long period in a foreign destination. If you plan a work-related relocation, you better get a good grasp of the
local business culture
, which may be different from the one to which you are used, from dress codes to nonverbal gestures. It is not only considered more polite, but it will also directly affect your business success and will present you in a more professional manner. Information regarding foreign cultures can be found in various related websites and in
relevant social media groups
, which will usually be happy to share their information with you.
A great tip for getting to know your destination is to use a hashtag of the city name and relevant areas of interest that has something to do with relocation, using your social media accounts, such as Twitter and Facebook. Using this method will reveal a great deal of information about the destination in which you will reside, and will help you find out what do people have to say on subjects closely related to you. Getting to know the area, the local climate, and social norms is a main tool in adapting to a new place. If so far your family has not been to the destination to which you plan on moving, it is advised to travel with your children as a preliminary step, in order to lay the foundations for the future relocation and getting to know the local culture.
Learning the language

If you plan on moving by yourself to an
English speaking country
, chances are you will find it easier to adapt, but a family relocation to a non-English speaking country demands a more proper preparation. Using English in your new workplace or the school to which you will register your children – even if customary – is not enough in different language speaking countries, and will leave you isolated and unable to communicate with your local surroundings.
As a preliminary step, it is best to start learning and practicing the basic native language used in your future destination through a designated course, a language learning application and by interacting with people who speak the language.
Family Acclimatization

Many relocations end prematurely due to the family not being able to adapt to the new environment. As opposed to some of the perceptions, relocation is not the same as a long touristic visit. Moving to a different country for a year or more requires building a daily routine which is not always as exciting as a short vacation in a foreign country. It is important to
involve your family members in every step of the process
, and this includes the children as well. Consult with them about registering to schools and kindergartens and let them understand that they are an integral part of the mission.
Another main factor in the success of the relocation is the employment of the spouse of the person which is sent to work abroad, and you should bear in mind that when the spouse is not working, the chances for success certainly diminish. Even if your partner hasn't found a workplace before leaving to the destination, it is possible to find new business opportunities after relocating, perhaps some that you have not considered before, like opening a virtual store, setting up a blog and other options which are available within the livelihood inside the "global village".
Don't forget other family members who are left behind, that may feel disconnected or confused as a result of your relocation. Maintaining a continuous connection to family members that stay in your homeland, and especially when kids are involved, is an important component of your feelings of stability and identity while trying to settle down and establish a new life in a foreign place. Make sure that varied communications means are available for both sides, such as WhatsApp and Skype, and schedule routine conversations to help maintain contact and communication throughout the process.
4
Creating social contacts and social relationships
Despite the efforts to maintain bonds with friends and relatives in your homeland, the period of adapting to a new culture and a new language may be tough and challenging. You may feel isolated and develop a sense of foreignness in your destination. Reaching out to acquaintances and social media in order to meet more people that have moved to the same country as you is an excellent idea.
Places with big communities of relocated people usually have designated Facebook groups that gather them – and you should certainly join them. It is there where you are likely to find the best tips from those who have already done what you have just begun to do or plan on doing. When you arrive at your destination, invest time in building a social supporting network which isn't just digital. Different options are available to go out with your spouse and children and enjoy a communal sporting activity or different classes and courses, in order to meet new people and integrate into the local culture.
Communication

One of the things you will most need when living outside your country is a sense of localness – and this applies to the
media you consume
. When you log into your computer from a different destination, the network will identify your location and will present you with a
search engine and website results that are modified to the location from which the surfing is made
. This will subsequently affect the information to which you will be exposed, its security and the prices of the various offered services. The business in which you work is also affected by your location details since companies secure themselves in a private network, to which all the computers in the office are connected.
Every action, such as connecting to a private business network from a distance, purchasing products like cheap and location-related flight tickets or watching content that is blocked in the country in which you reside, will require a VPN.
This is, in fact, a virtual private network that different companies create and provide you with an access to use it. The virtual network hides your computer's IP address and manages to bypass content blocking in services such as Netflix and Hulu, which aren't available everywhere.
It also allows you to use social media networks in countries where access to them is not otherwise available, and encrypt the valuable information you create every time you use a computer or a smartphone.
5
Tips and recommendations from relocation experts
We have asked relocation experts what are the main challenges people should take the time to prepare for:
Peter Horsfield,
Certified Financial Planner at SMART Advice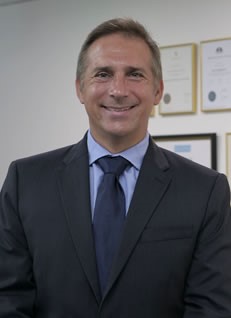 First, plan your finances.
You'll want to plan on supporting a certain lifestyle similar to the one you have now. Benchmark your current general expenses (rent, petrol, gym, school, nanny) and unexpected ones (medical treatment) to these costs in your new location.
What's the distance your new residence will be to facilities and work? Moving into an affordable neighborhood close to work and transport will make your transition much easier. Just as there are more expensive or cheaper countries to consider, there are expensive and affordable locations in every city, state or province. Meaning you may be able to move into a great country at far less cost that you may first think.
Finally consider the experience – "choose your own adventure". If you're relocating just yourself there is less to consider but if your setting sail across the oceans to discover and live a new life with your family in tow.. Well that's quite another matter entirely.
Think culture, lifestyle, food, weather conveniences, different customs and more.
Maurice Pronk,
Business Development Manager at Atlas International Movers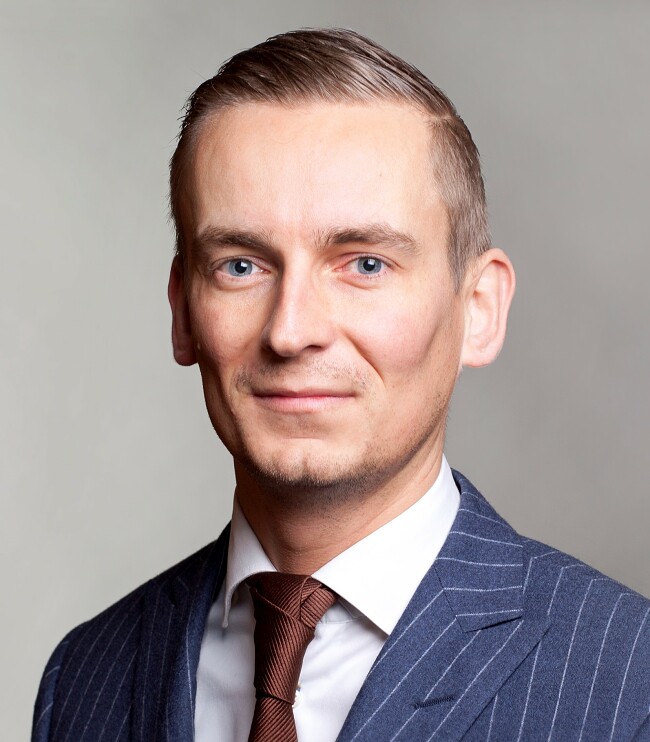 When it comes to big changes like a relocation, careful planning is often the secret to success. Like Benjamin Franklin said: "Failing to plan is planning to fail".
Don't fail to plan, even on those seemingly unimportant details; you'll thank yourself when the big day comes. Here are a few things to consider:
4 weeks before the move:
Make sure all your passports are valid, and if you need them, your visas are in order.
Clear out the loft, cellar or garage as soon as you can.
If you are taking your pets with you, we would advise you to look at quarantine regulations for your method of relocating (by plane, train, truck, etc.). Get copies of veterinary records from your vet.
On the day:
Organize with the neighbors to leave enough parking space for the removal
Pack a 'survival kit' with all the small items you may need when you arrive.
Ilya Longo,
Director of legend removals ltd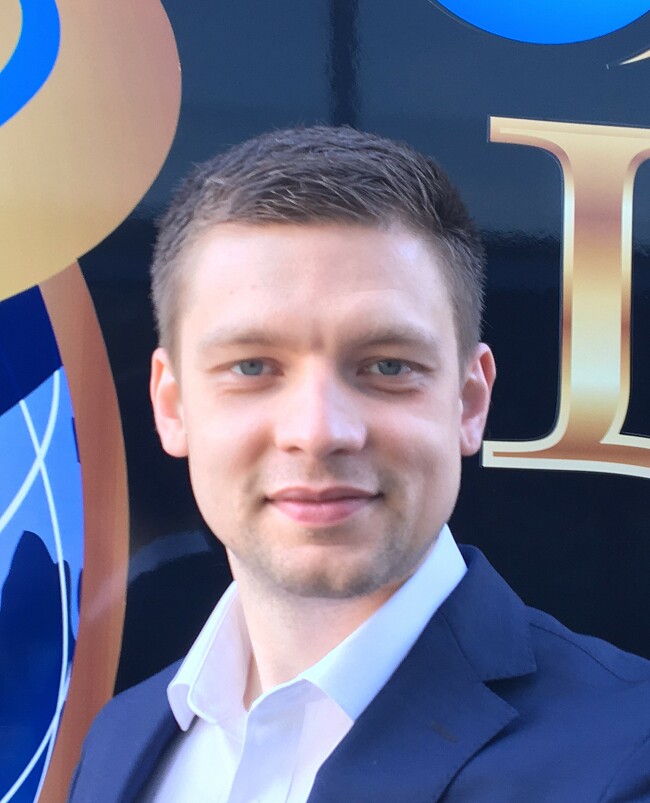 To relieve the stress of the big move, we would advise you to consider a couple of factors.
For instance, the weather in the country you are moving to, as well as the style and size of the house (apartment building? A countryside cottage?). This will help make decisions as to what you should pack to take with you (is the house furnished? Will it have a yard?).
This will let you know what to keep in storage, sell or give away, and what you will take with you to your new destination to ensure your new house is as comfortable as possible when you move in.
Marian White,
writer, a relocation expert and an author at Moving.com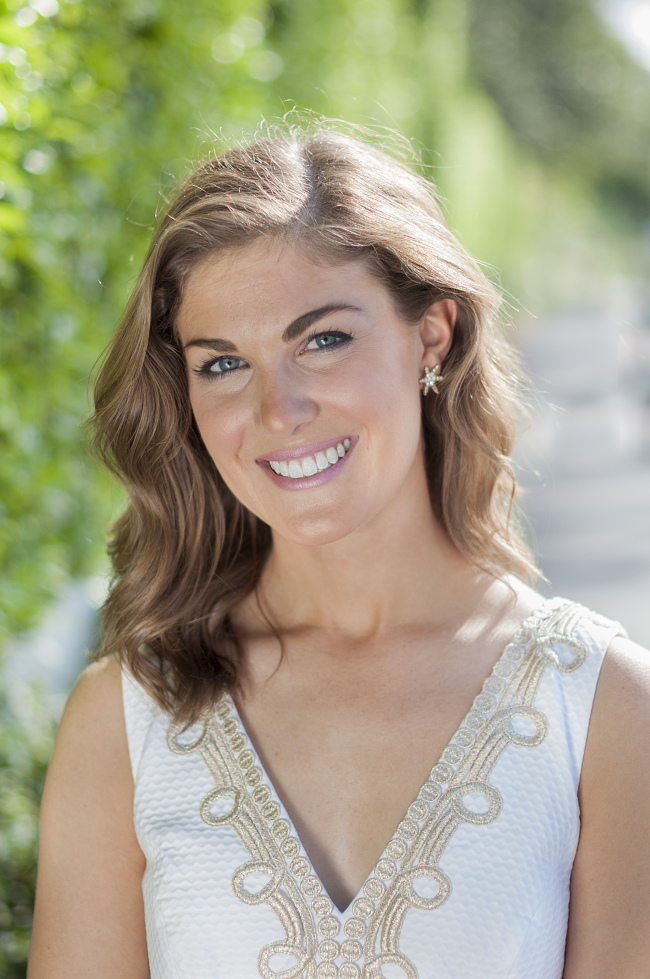 Start the packing process early
Whatever you do, don't wait until the last minute to start packing your belongings. Now is not the time to procrastinate.
To start the process, I always recommend purging the home of unnecessary items several months before the move. This will make the overall packing experience much more seamless and efficient.
Once you've donated, sold or trashed unwanted belongings, begin packing up your house one room at a time. Remember to hold off on packing necessities such as toiletries, clothing and children's toys until a week or two before the move.
If you need help packing up the house, look into hiring professional packers or consider recruiting friends and family.
Kris Bondin,
CEO AU, Movinghub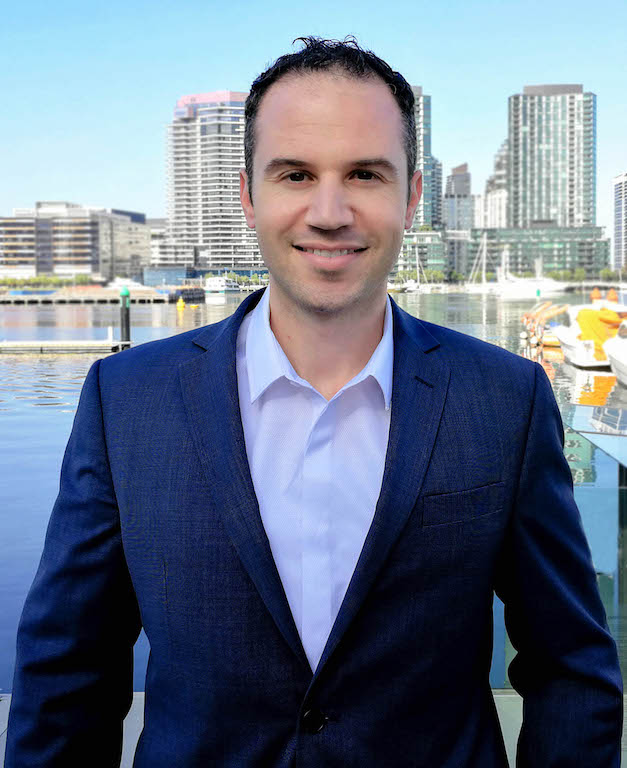 Moving home can be quite stressful and if you have moved once or twice in your life, you would be the first one to agree. With many moving parts, moving home can be quite the adventure and not to mention, costly.
Thankfully, moving home is less stressful than it was previously thanks to technology. With a number solutions in the market, you might actually forget how stressful moving used to be.
Having movers around when you are not yet ready can be extremely challenging so it is important to already have a floor plan in check. Floor Planner app allows you to get a sense of every room with its 2D and 3D display letting you see the whole house first, making it less stressful to bring your things in.
6
A moment before departing…
When it comes to relocation, a proper preparation is inevitable and maybe the main parameter to make the difference between a good and successful experience and a sense of disappointment, which may eventually end the move prematurely.
Find the information relevant to you and use a task list that will promote you step by step, in the path to a great and successful change.